To optimize team organisation in your company you can configure an absence calendar of all users in timr.
1. Configure Absence Calender for your account
In order to set up the calendar in your account go to "Administration/Settings" to the area "Working Time/Absence Calendar".
Here you can decide, if you want to set up an absence calendar for your account and if it should be available for all users or only for administrators.
Furthermore, you can decide, which categories should be shown in the absence calendar, for example, if only vacation times should be shown or also paid and unpaid time off like sick leave and compensatory leave.
2. Generate Private Calendar Link
All users for whom the absence calendar has been made available can integrate this calendar in their own personal calendar (Outlook, Mac, iPhone, Google, etc.).
For this enter your timr account, go to your name in the menu bar on the left side and choose "Settings". Now choose "Generate private calendar link" in order to get your calendar URL.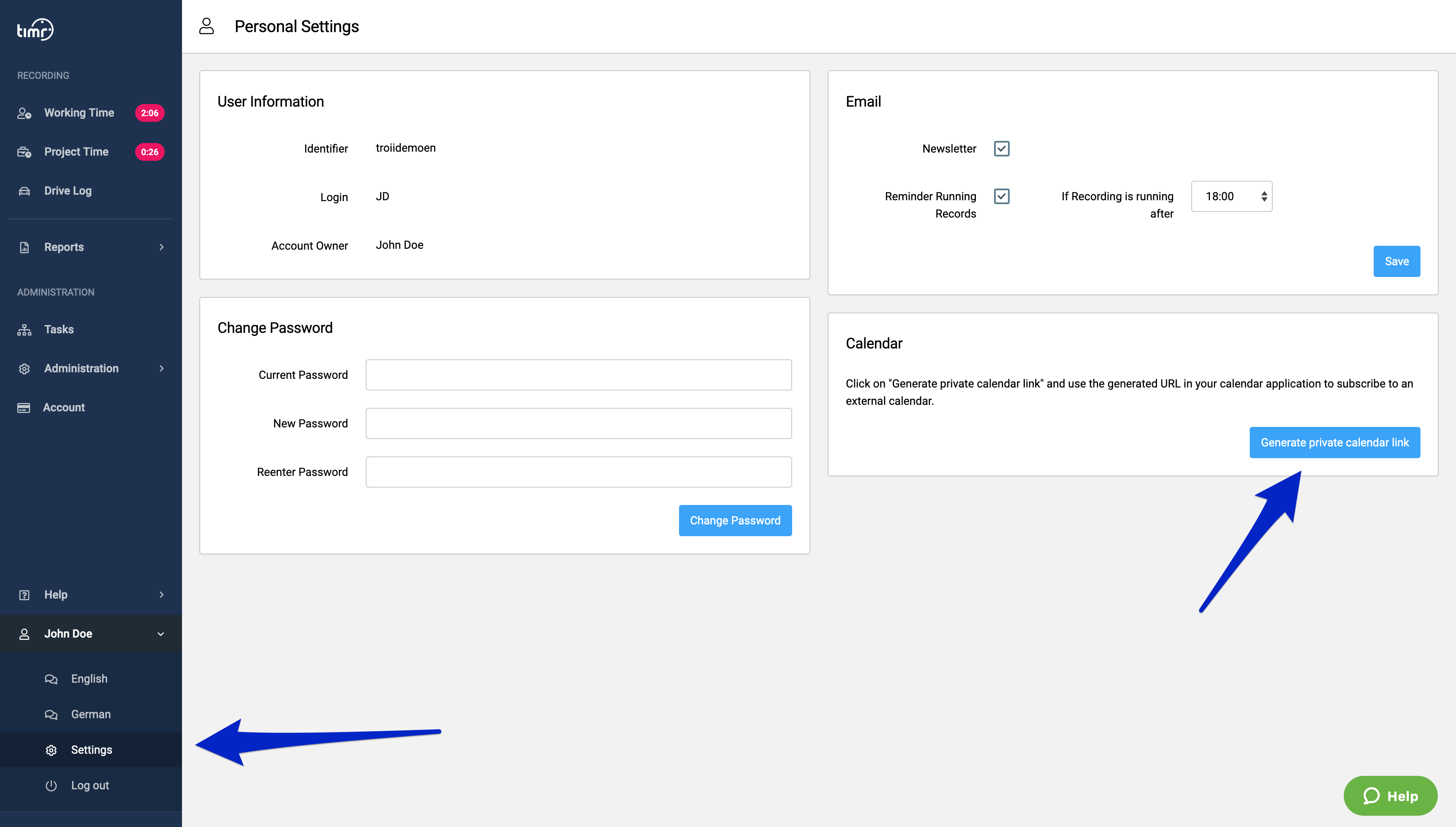 With this link you can now integrate the absence calendar in your personal calendar. This will allow you to see all absences registered with timr with the designation of the working time type as chosen in timr. It will look like this: 
You'll find detailed instructions on integration the timr absence calendar into your personal calendar here.