Admins and project leaders have the possibility to lock tasks, projects and customers for further time tracking and editing. For this you set the date of the lock-up. Before this date no further entries and no changes to existing entries can be made.
Note: For project leaders this function only is available for projects they are assigned to.
To lock one or more tasks go to "Reports/Project Time" and click on "Lock Task(s)".

You can now choose which tasks you want to lock and set the date of the lock-up. It's possible to lock only specific tasks or all of them at once.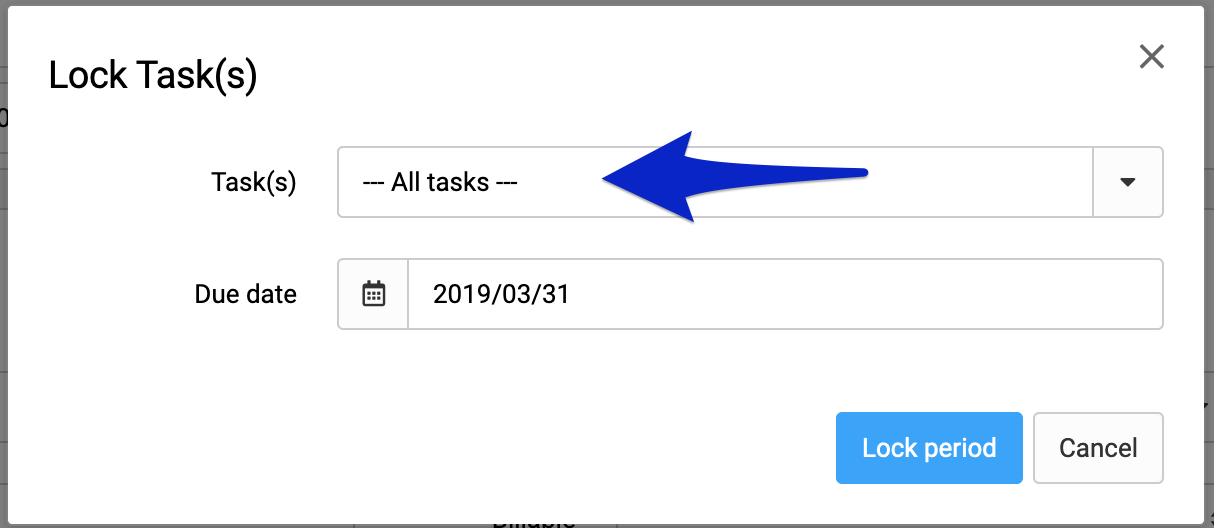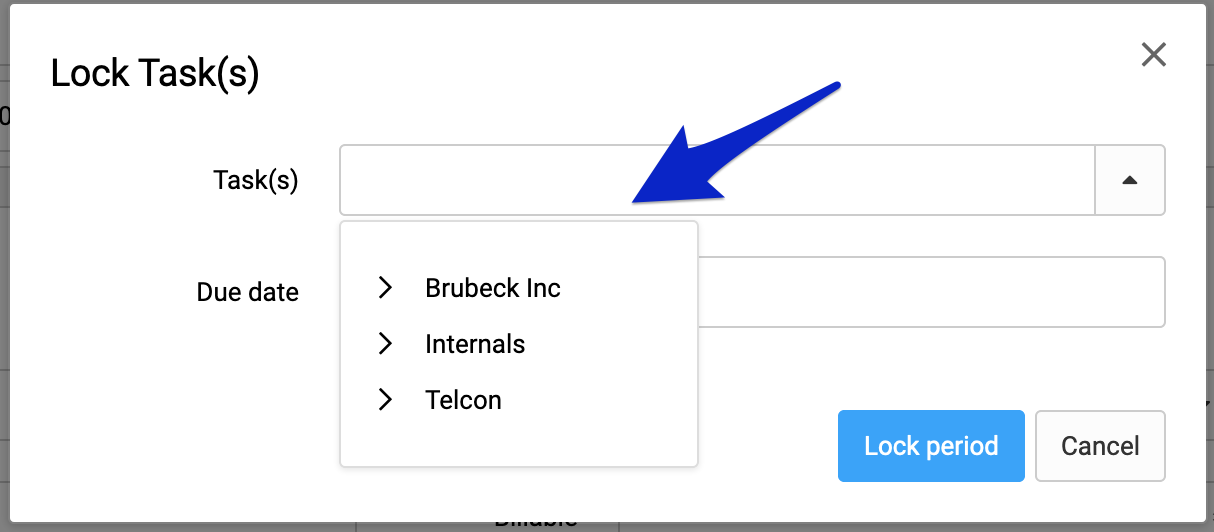 The date of the lock-up will be displayed in the task properties (Edit Task) in "Administration/Tasks".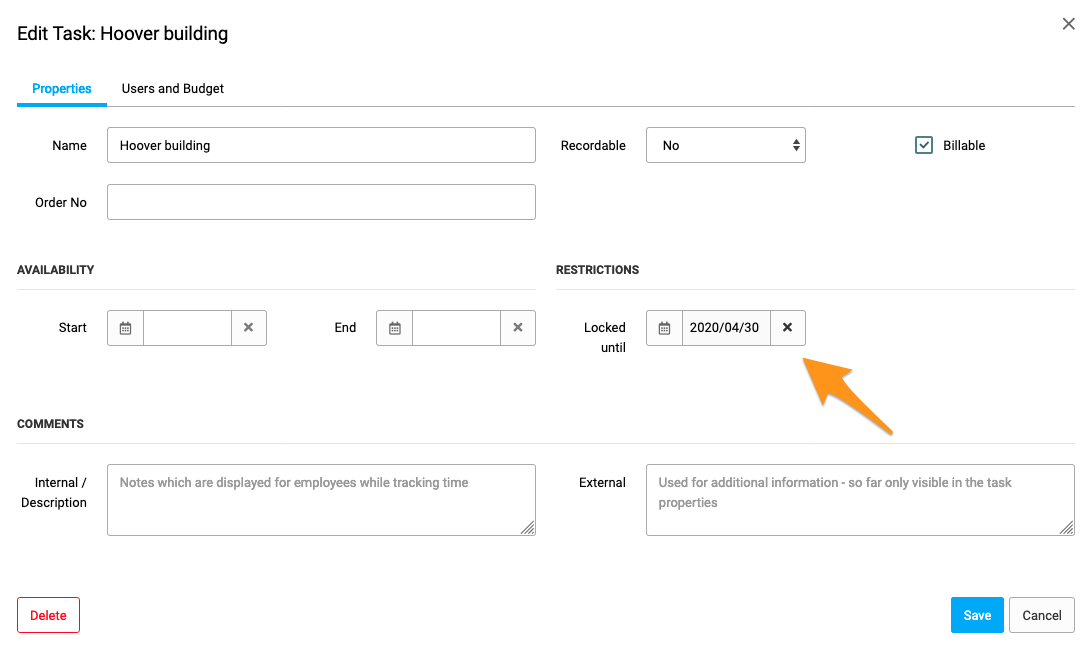 Here you can also take back the lock-up. For this click on the "X" next to the set date and then go to "Save".