In order to add drive log entries manually, go to the "Recording" menu (Marker 1), and then to the "Drive Log" tab (Marker 2). Click on the "Add Drive Log" button (Marker 3) on the left.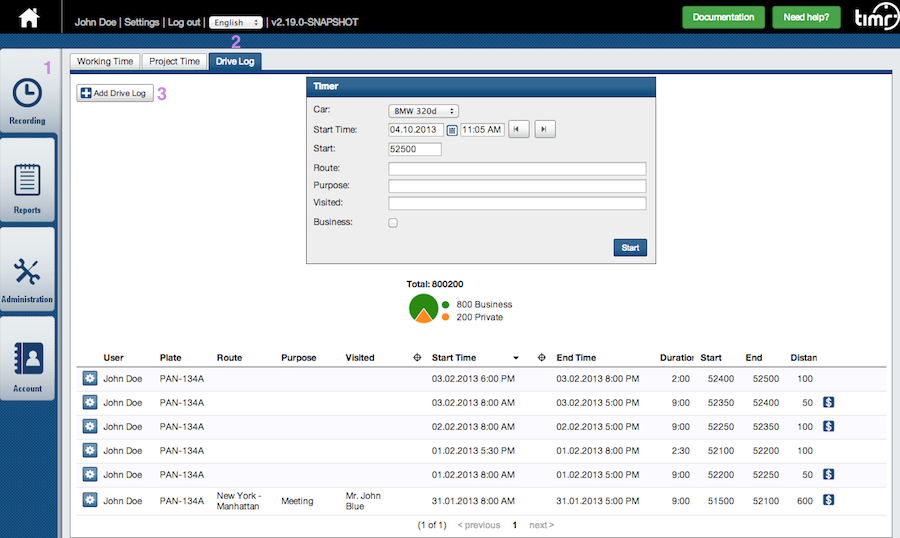 Choose the car (Marker 1) for which you now wish to record the journey. The Start/End Date and the Start Time are always the End Date and End Time of the last recorded driver's log entry. timr always automatically suggests a standard journey of 30 minutes. You can edit the date and time (Marker 2 and 4) as you wish, the duration (Marker 6) will be automatically adjusted. The start mileage (Marker 3) will automatically always be set to the previous end mileage. So you just have to alter the new end mileage (Marker 5). For a business journey (Marker 10), enter the data required by the tax authorities, such as route (Marker 7), purpose (Marker 8) and visited (Marker 9) and press "Save" (Marker 11).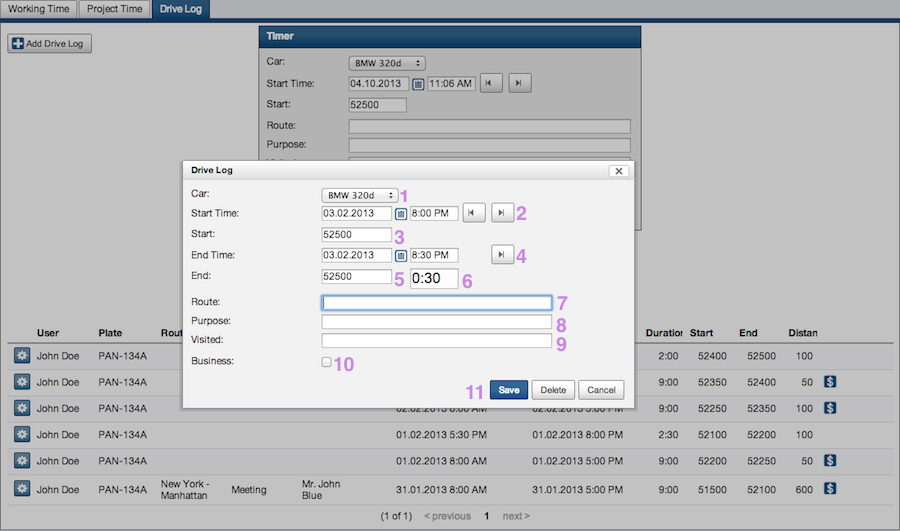 You can enter the time format and duration in almost any form, you will find all the related details in the guide about time and date format.