Correcting Time and Vacation Account
If necessary you can also make corrections in the hours account or the vacation account after balancing a period. Just click on 'Correct work balance' or 'Correct vacation'.

In both cases there will open a small window where you can enter the necessary data.
1.1. Correcting work balance
If you want to correct the work balance you just have to enter the new balance data and go to 'Correct'. You also have the possibility to take notes.
Afterwards your changes will be shown on screen.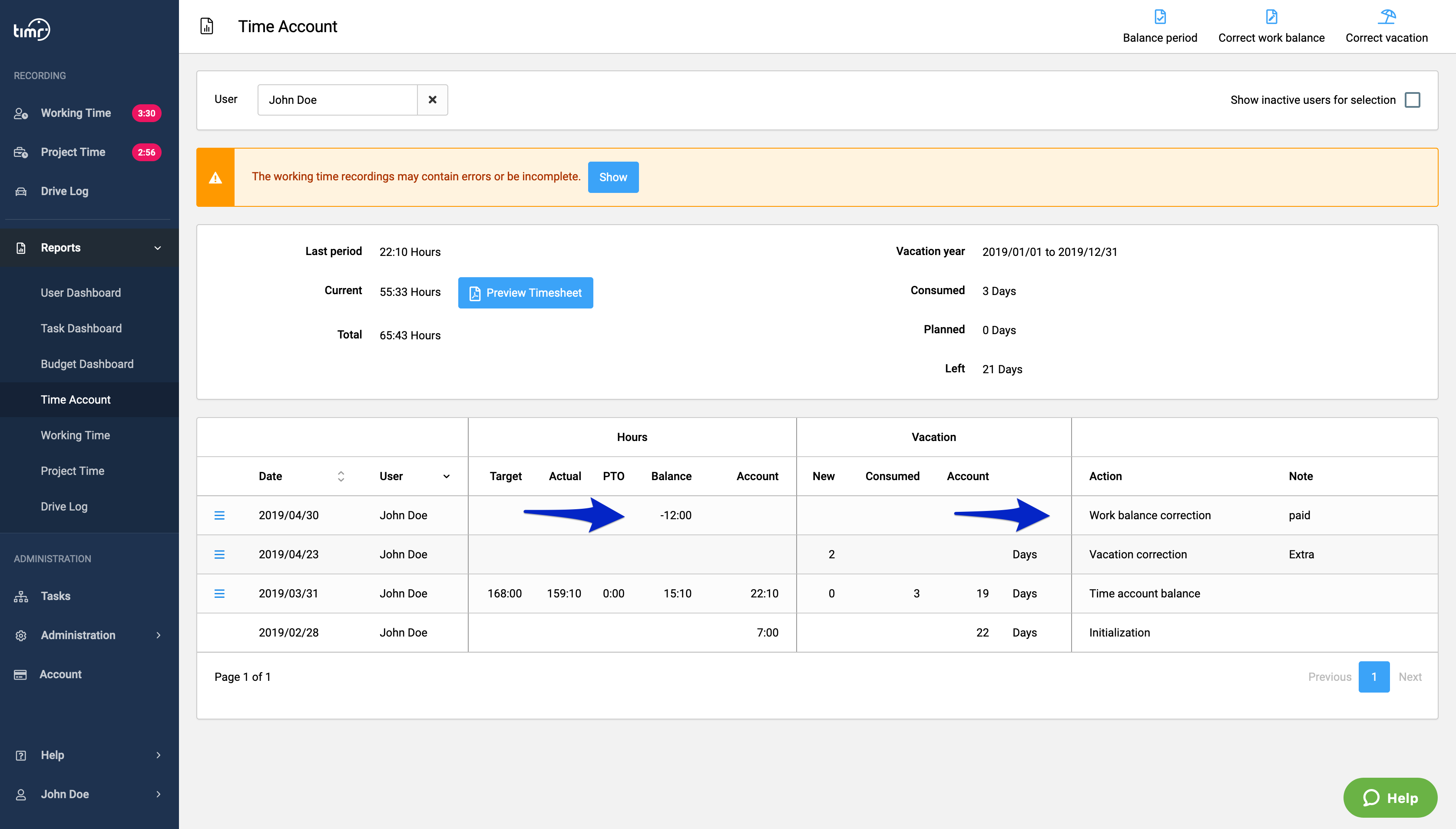 Examples
1) Paying out total overtime: If you pay out your employee's overtime in total, just set the new work balance to "0".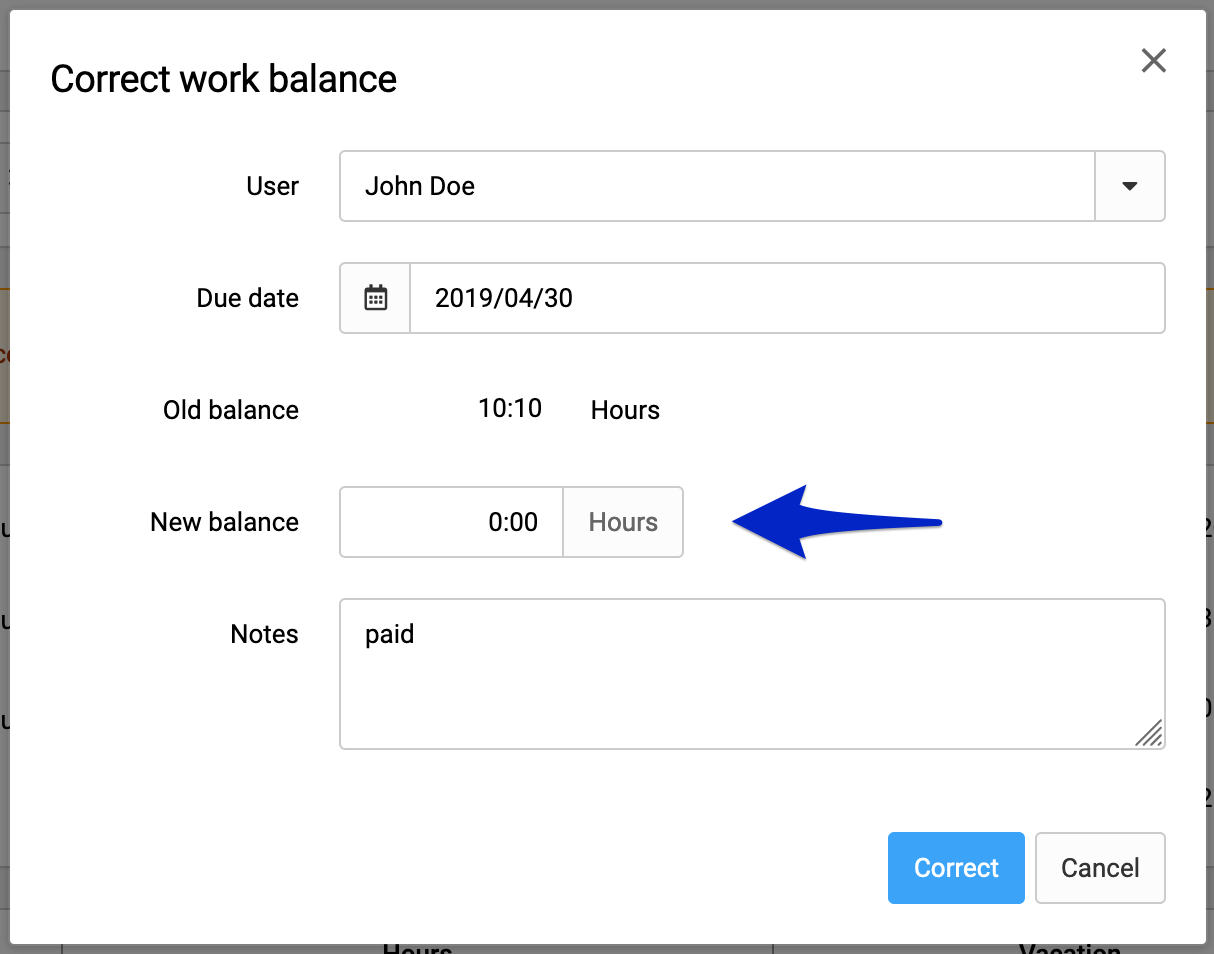 2) Paying out part of your employee's overtime: In case you want to pay out part of your employee's overtime (e.g. 5 hours) substract those hours from the old balance.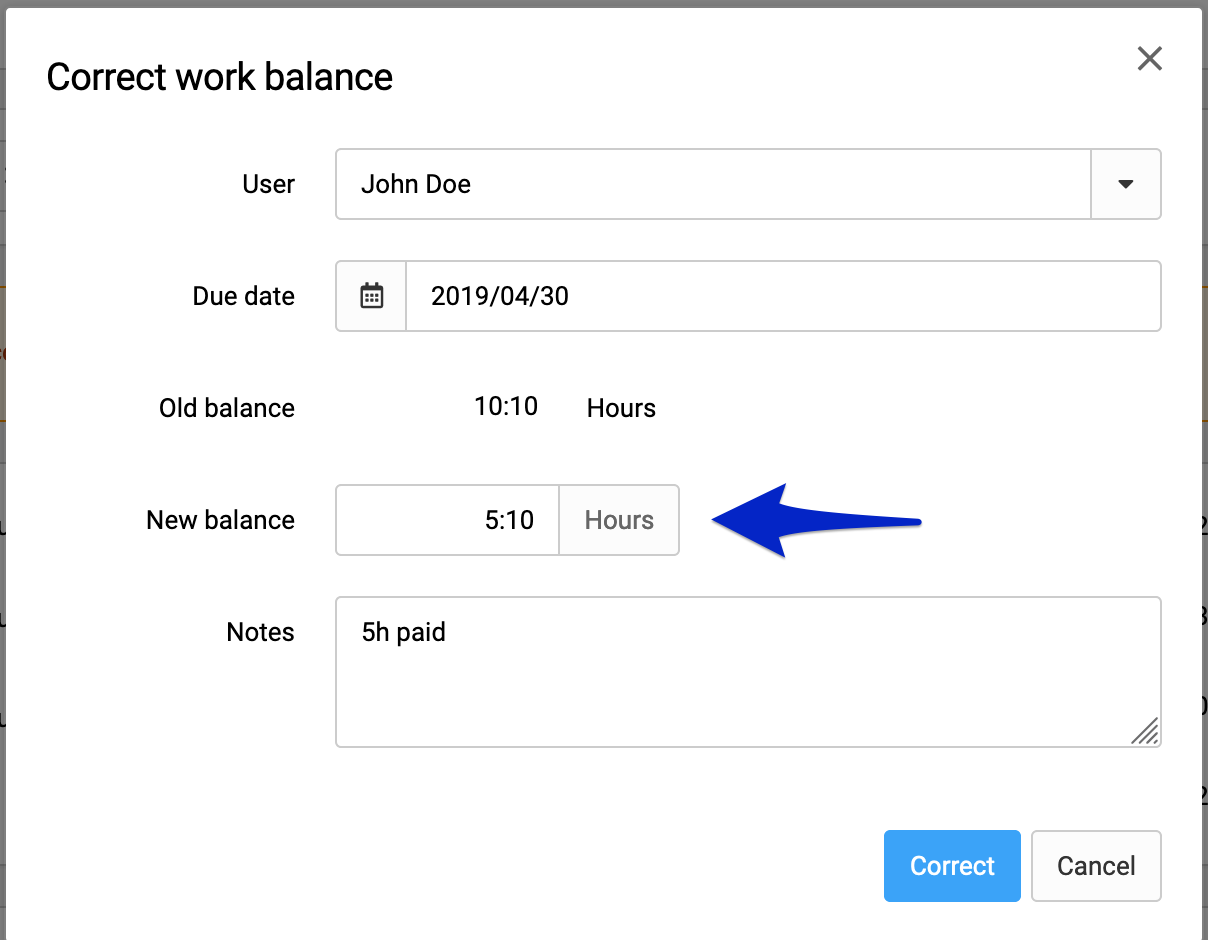 3) Granting additional overtime: To grant additional overtime, add the amount of hours to the old balance. In the following case 5 hours were added to the existing balance.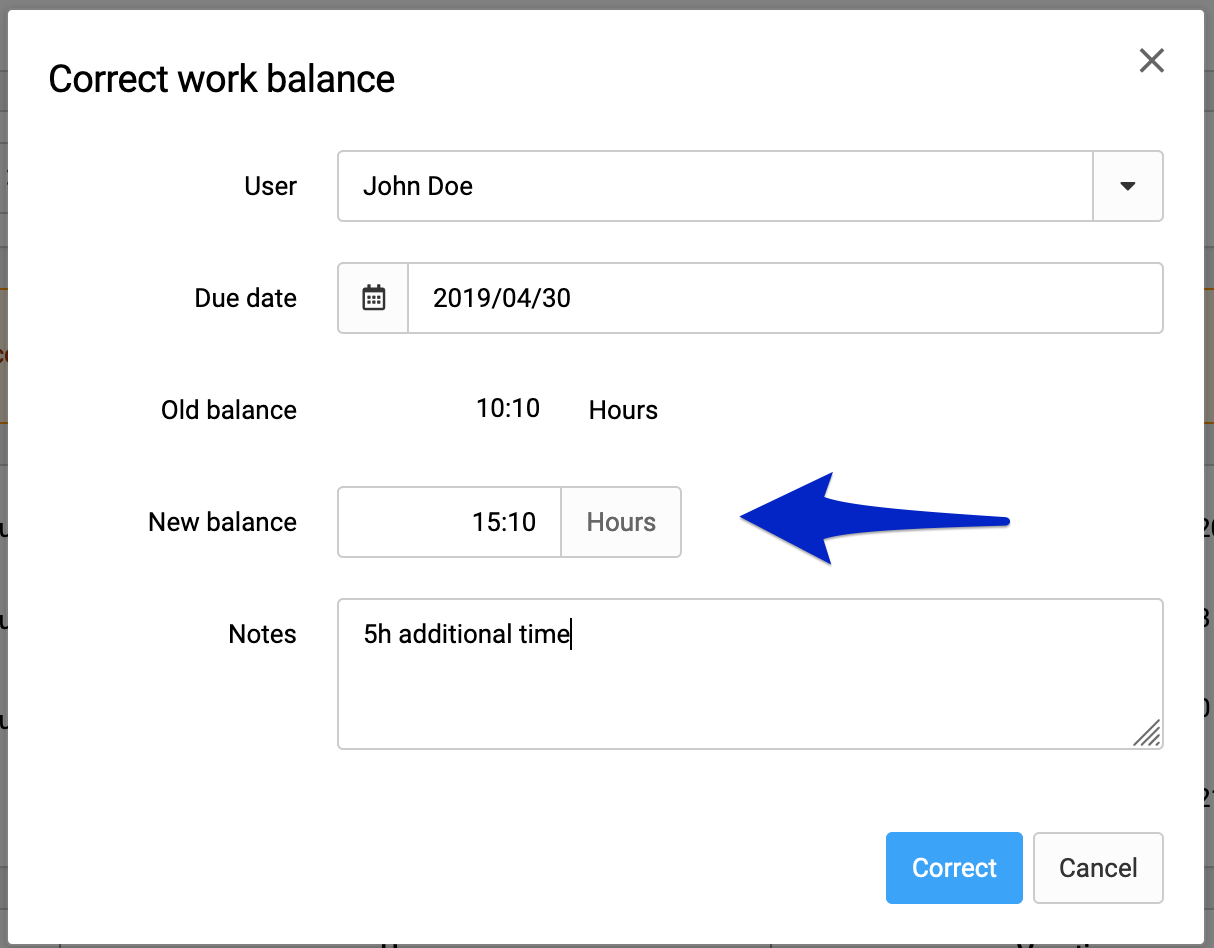 1.2. Correcting vacation balance
To make corrections concerning vacations you follow the same procedure. Just enter the amount of vacation time, take notes and click on 'Save'.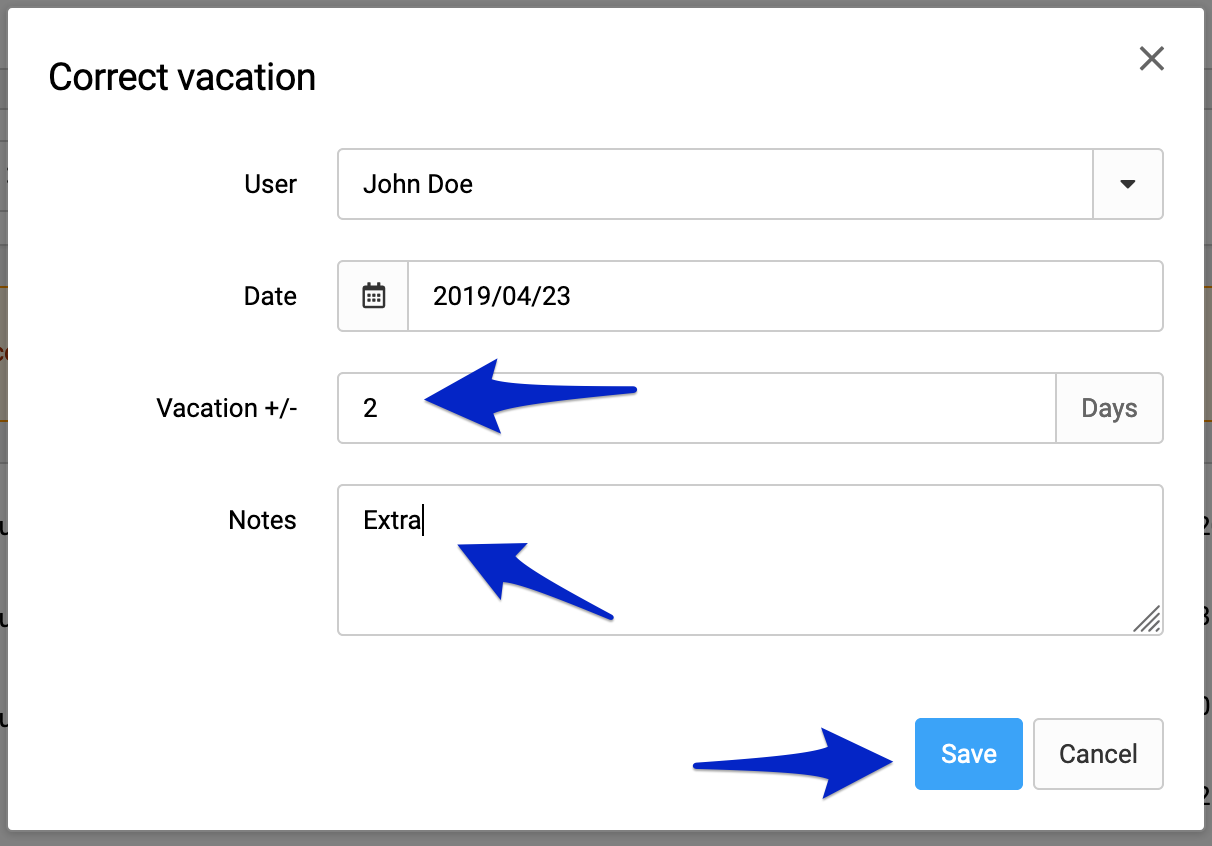 Your changes again will be shown on screen.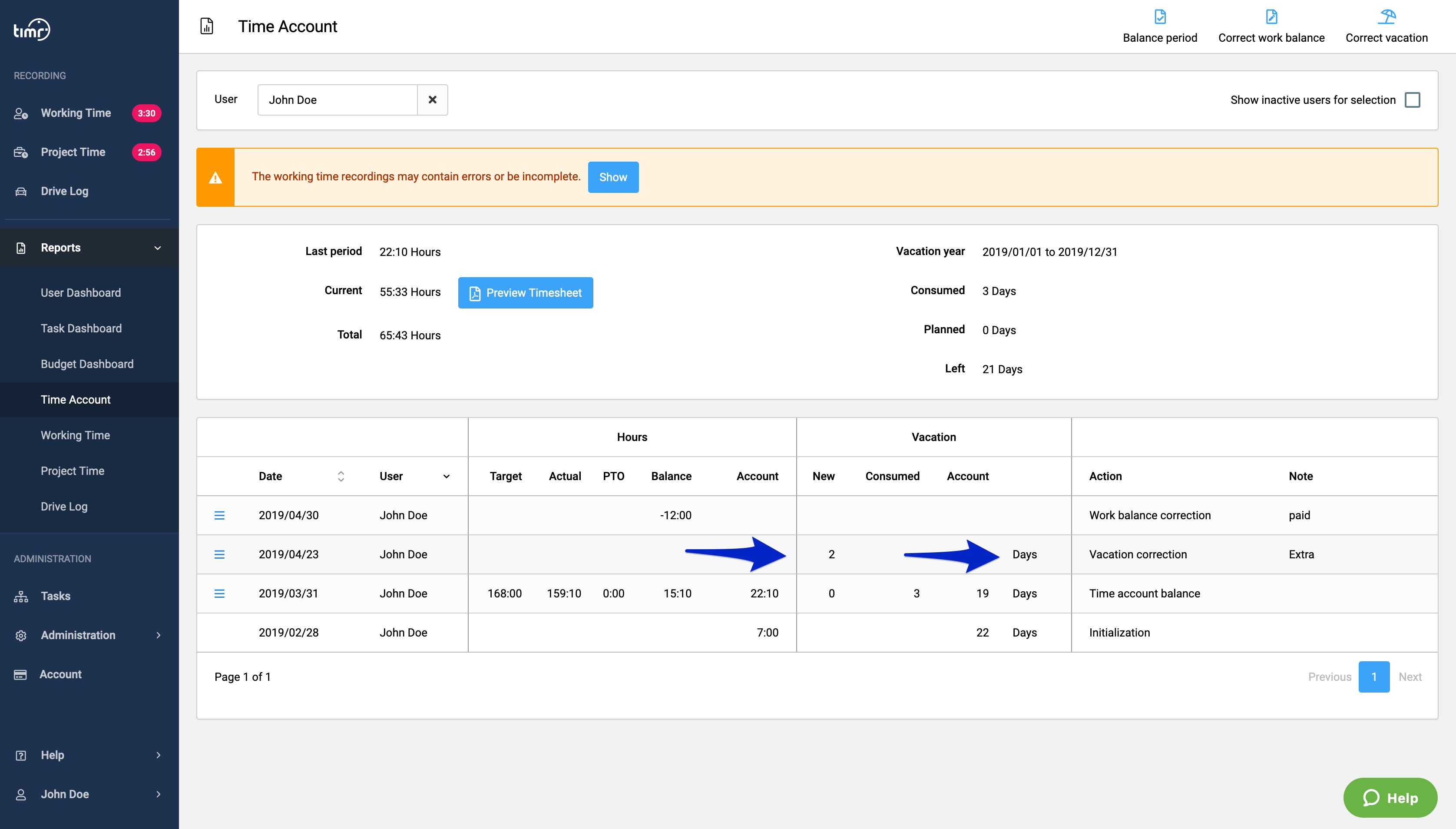 Employees only have access to their own Time Sheet and are not able to make any changes.