You can extend timr directly in your account via "Account" with the "Extend/Upgrade" button.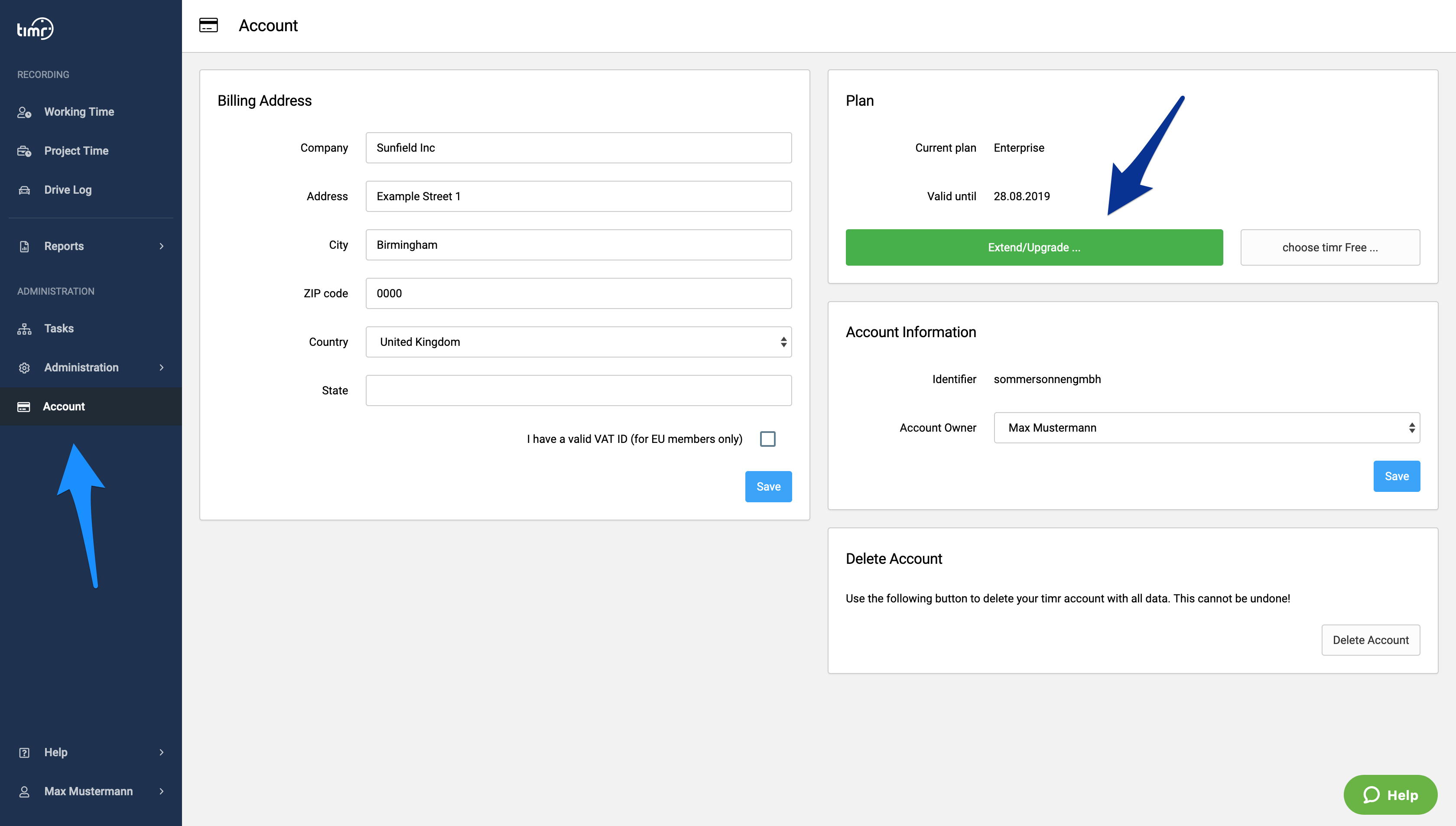 1. timr plan

Choose here the number of months and insert your billing information.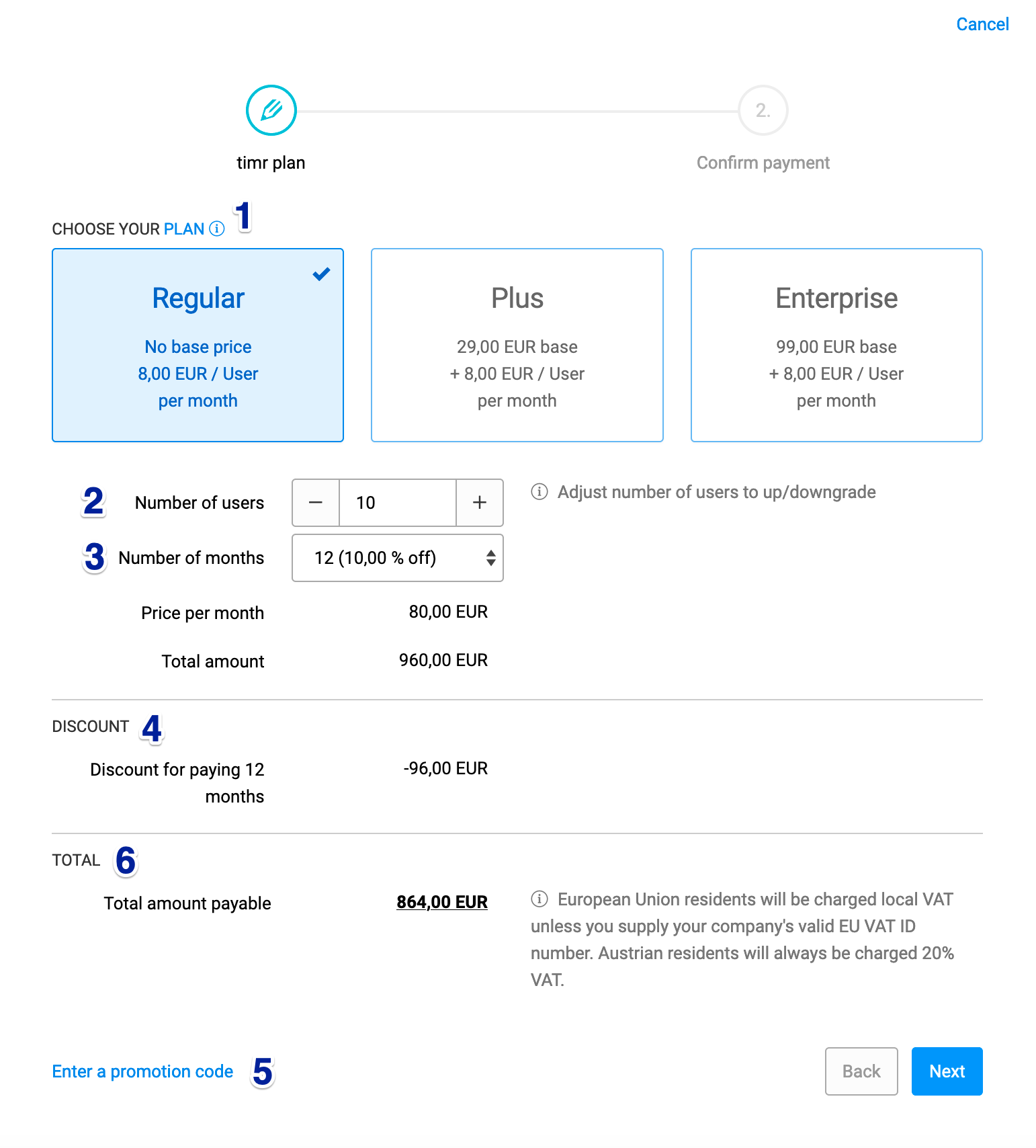 Marker 1: Here you choose your preferred "timr plan".
Marker 2: In this example the timr account already contains 10 users and timr automatically suggests these 10 users.
If you've added more users than you really need, it's no problem, just disable them.
Marker 3: You can choose the "number of months" (marker 2) for which you want to pay, select the best option for you. If you pay for more months in advance, e.g. 12 months, you'll get a discount. The discount is shown directly in the month selection.
The marker 3 also shows the summarized "Price per month", as well as the "Total amount" for your timr account.
Marker 4: You discount for the selected number of months is calculated here.
Marker 5: If you've received a promotion code, you can insert it here.
Marker 6: The "Total amount payable" is calculated here.
Now klick on "Next" to proceed to tab 2.
2. Confirm payment

Here you find a summary of your "timr subscription" (Marker 1) and your "billing address" (Marker 3). When you've "accepted the general terms and conditions" (Marker 3) just click "Proceed to Checkout" (Marker 4).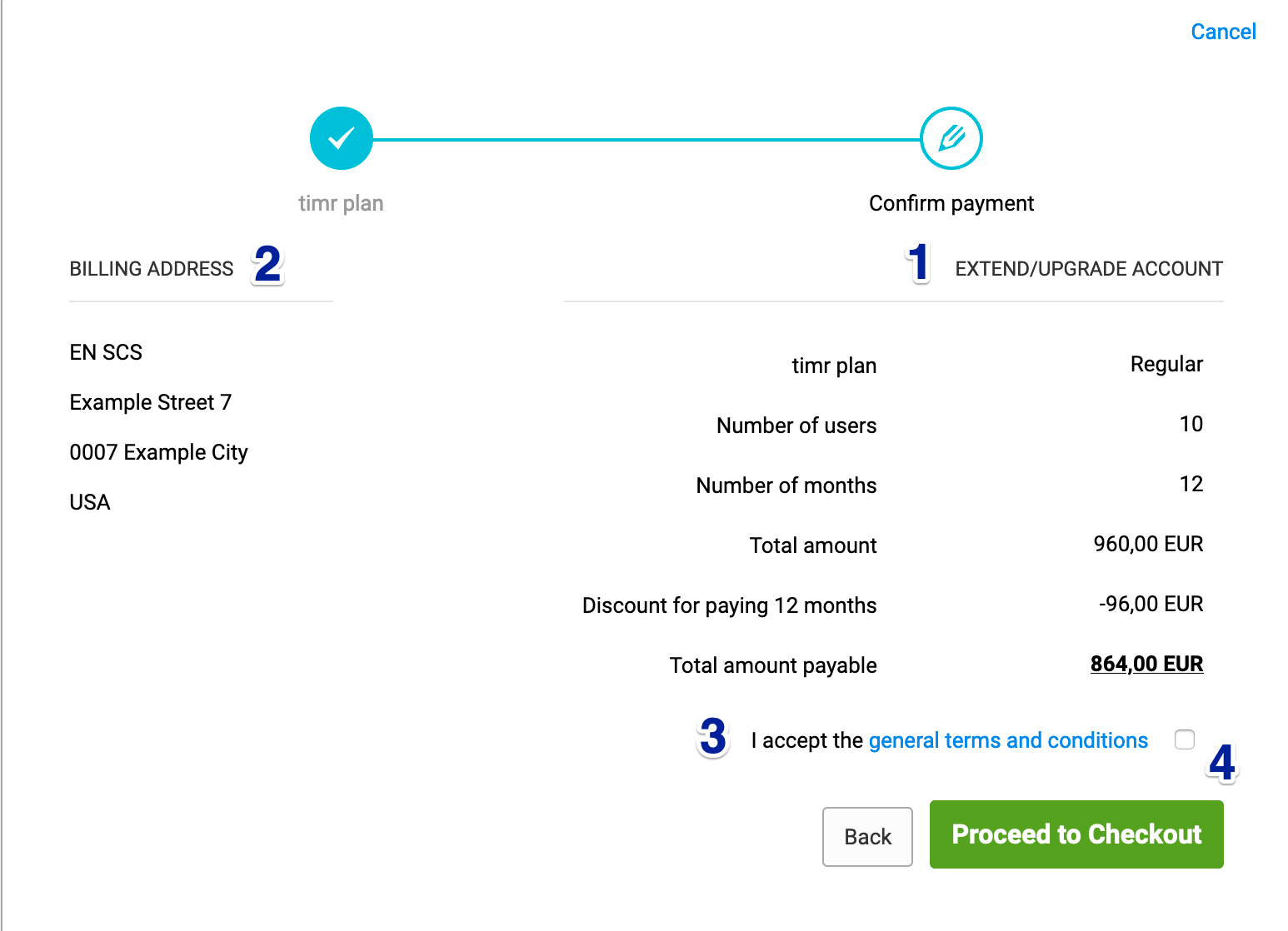 3.Choose Payment Type
Now you chan choose the Payment Type. There is available payment via credit card and via PayPal.