timr consists of a web application and the timr app on your iPhone. If you've not yet downloaded the timr App you can do this here.
Option 1: If you already have a timr account, you can connect your Webaccount with the account on your iPhone.
Option 2: Choose "New to timr? Start free trial", to register you as a new timr user.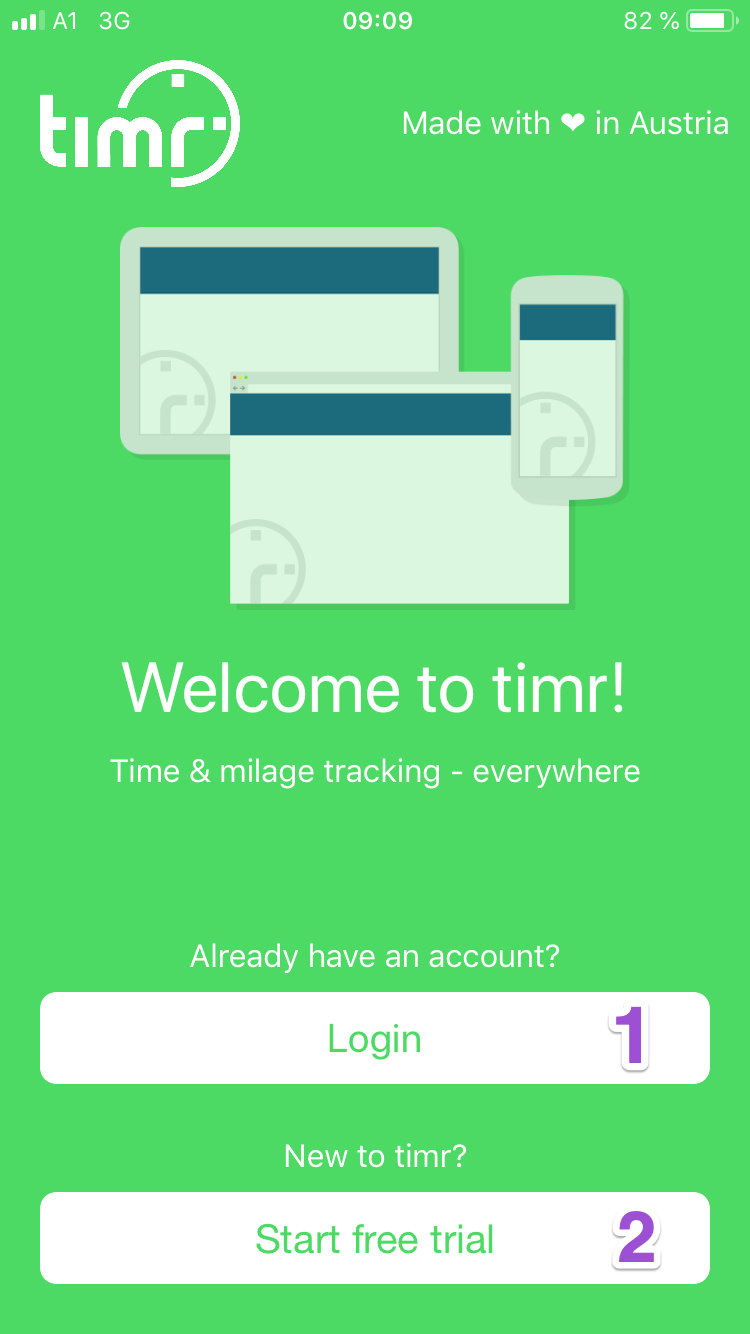 Configure your timr Account
First you have to enter your first name and your last name. 
Next you have to enter your mail address and you set a password. 
With the next step you choose an identifier. The identifier is the first part of your webaddress, normally this is your company name. If your timr webaddress is "doe.timr.com" then "doe" is your identifier.  
If your chosen identifier is still available you can go on. 
If your chosen identifier already exists (belonging to another client) then you have to choose another one. 
After setting your identifier please read our terms of service. With "Start Trial" you agree to them and set up your Trial Account. 
Notification and location permissions
Before starting timr you'll now firstly be asked for notification permissions.
Afterwards timr will also ask for location permissions. If you want to register the location when starting and ending an entry, for example for your drive log, you'll need to give timr permission.
Now your timr App is ready for starting.