timr allows you to track your position via GPS. To learn more about the Location Services in timr read this article. You don't have to use the location service if you don't want to.
During the setup of the timr app you'll be asked if timr could use your current location.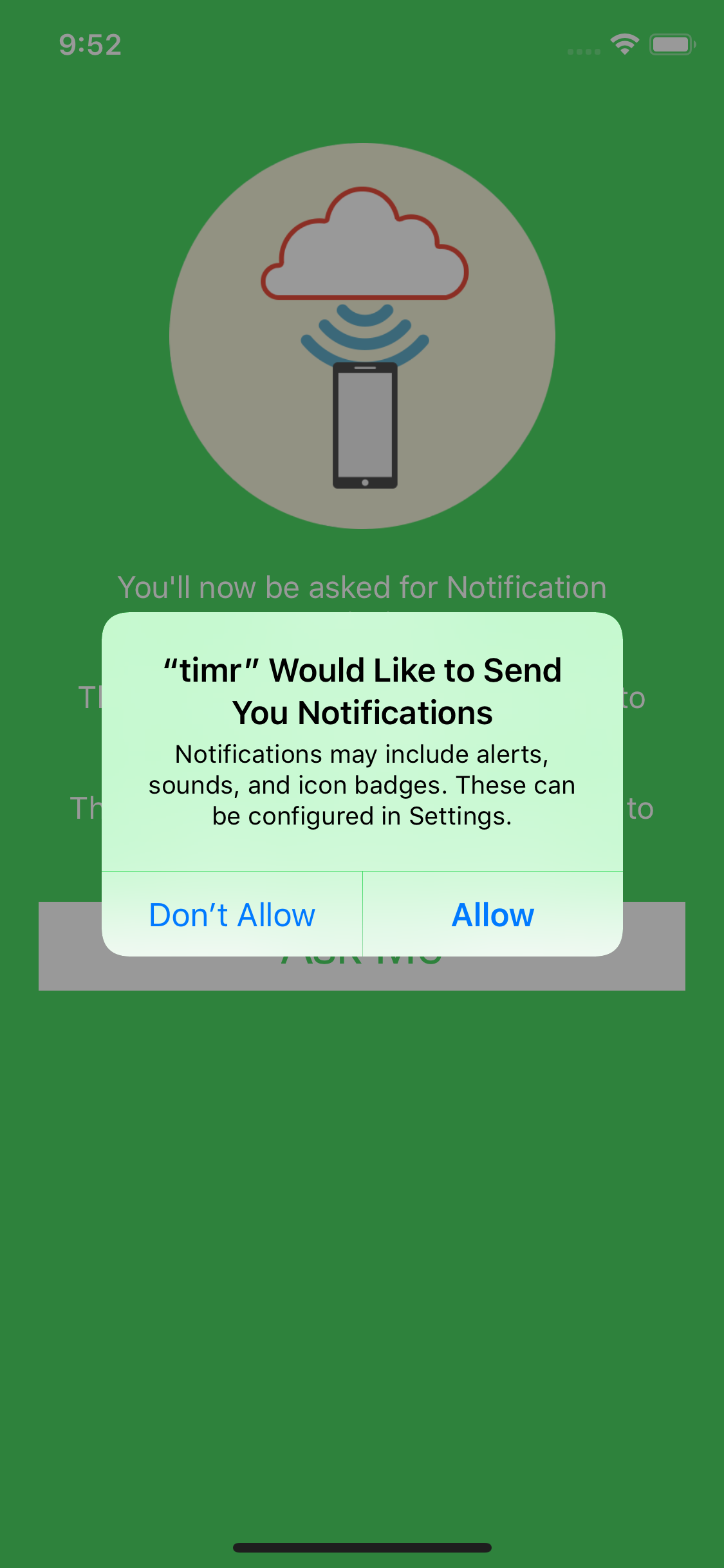 If you don't grant timr location service access, you can change this later in your iPhone settings.
Enable/Disable Location Services on your iPhone
To activate the location service on your iPhone, open the "Settings" App on your iPhone. There you'll see the menu "Privacy", enter and click on the feature "Location Services".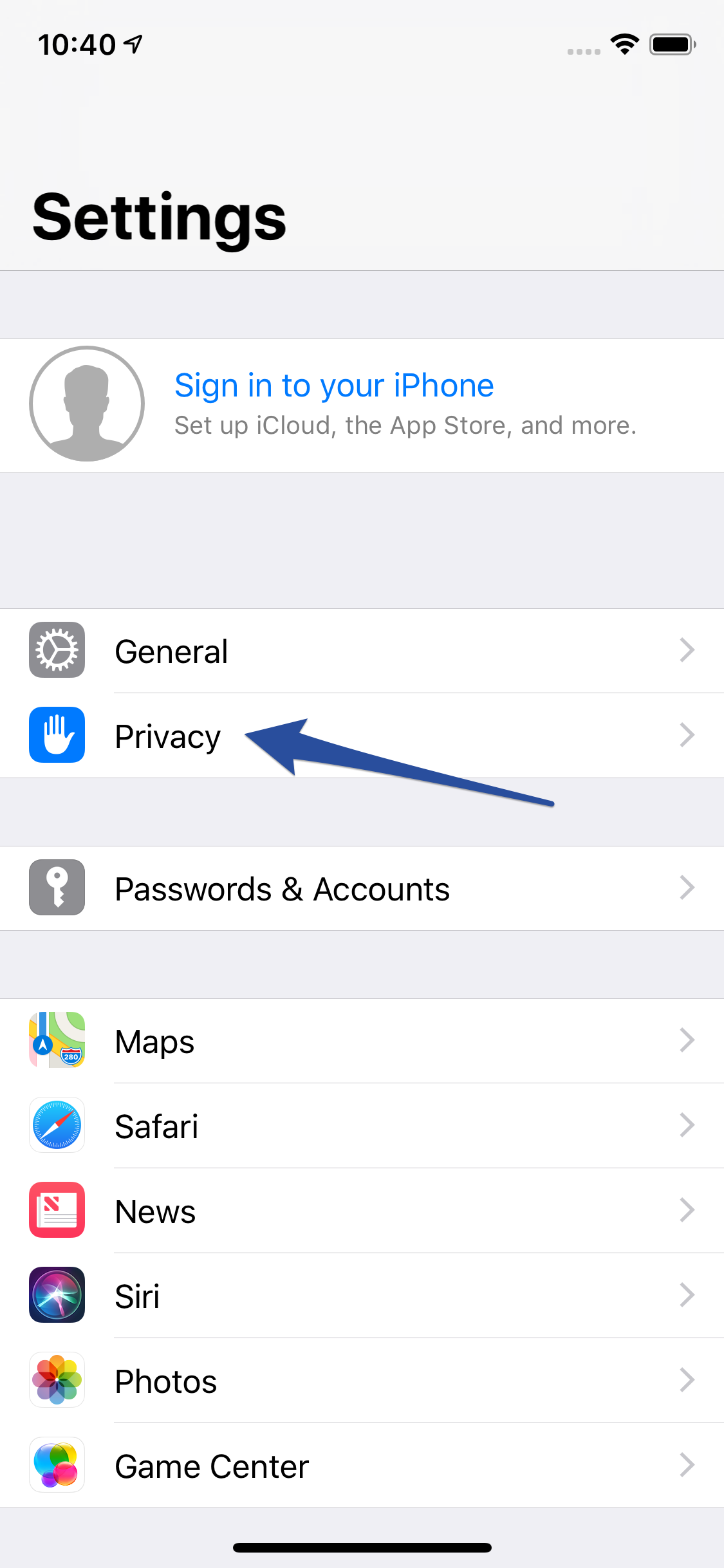 There you go to "Location Services".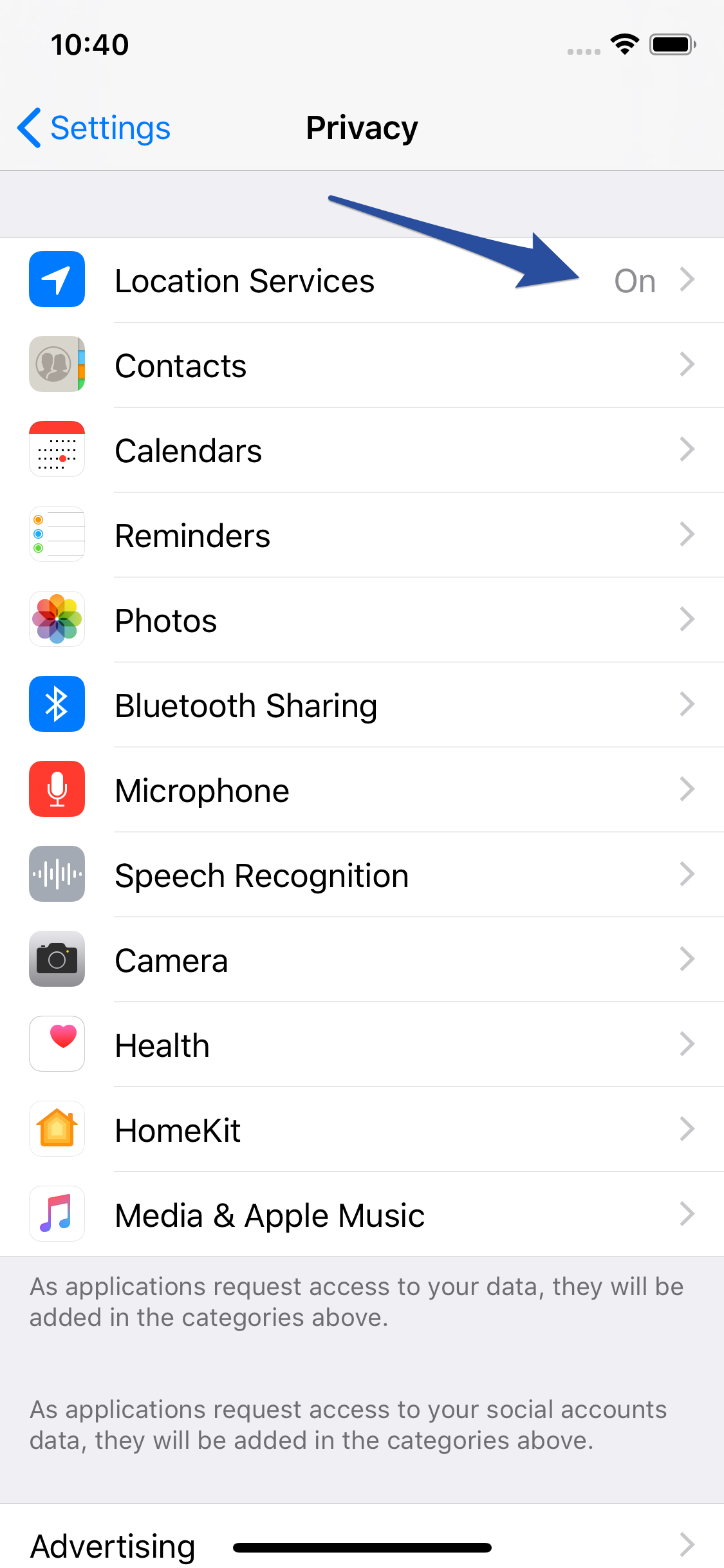 In "Location Services" you get a list of your Apps together with the information if the App is able to access the location services or not.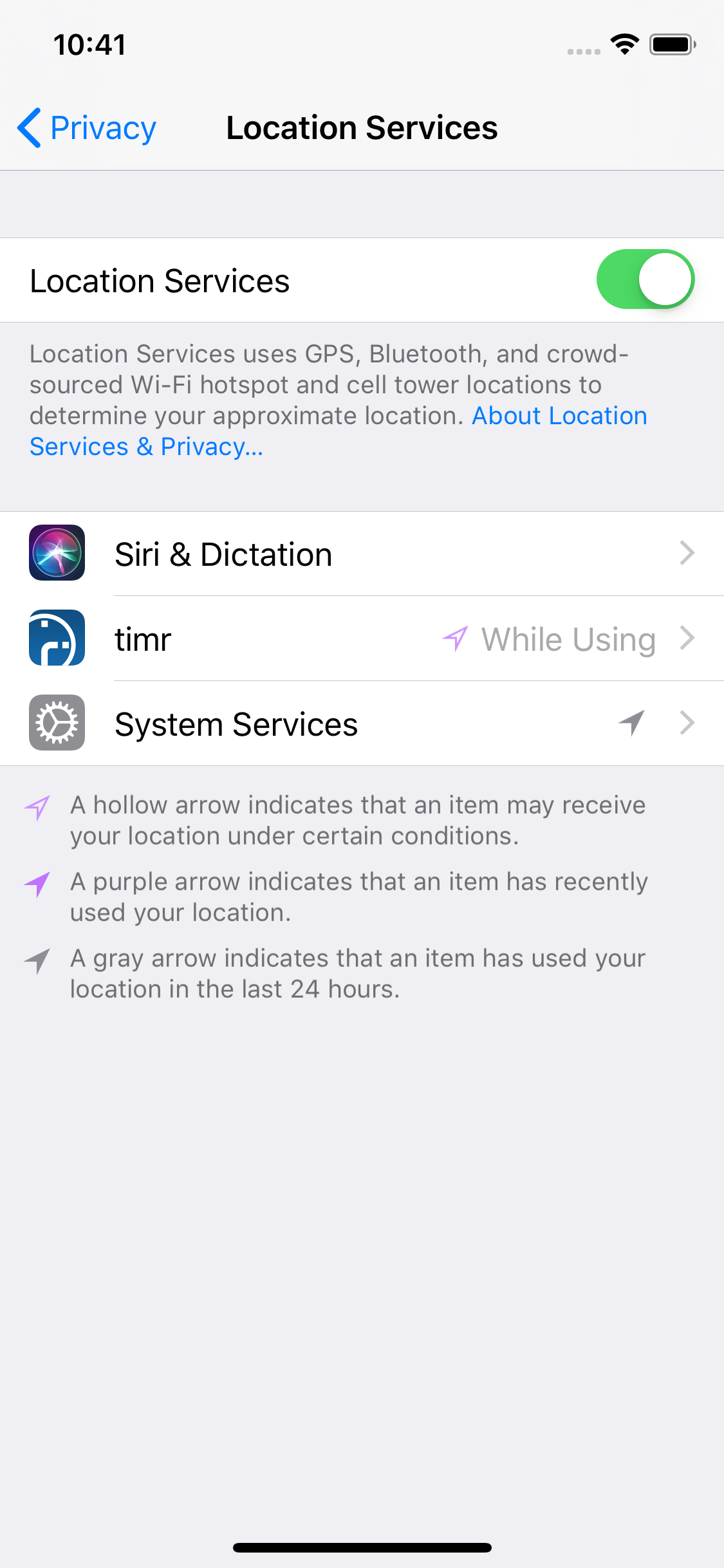 Search in your list for timr and activate the location service.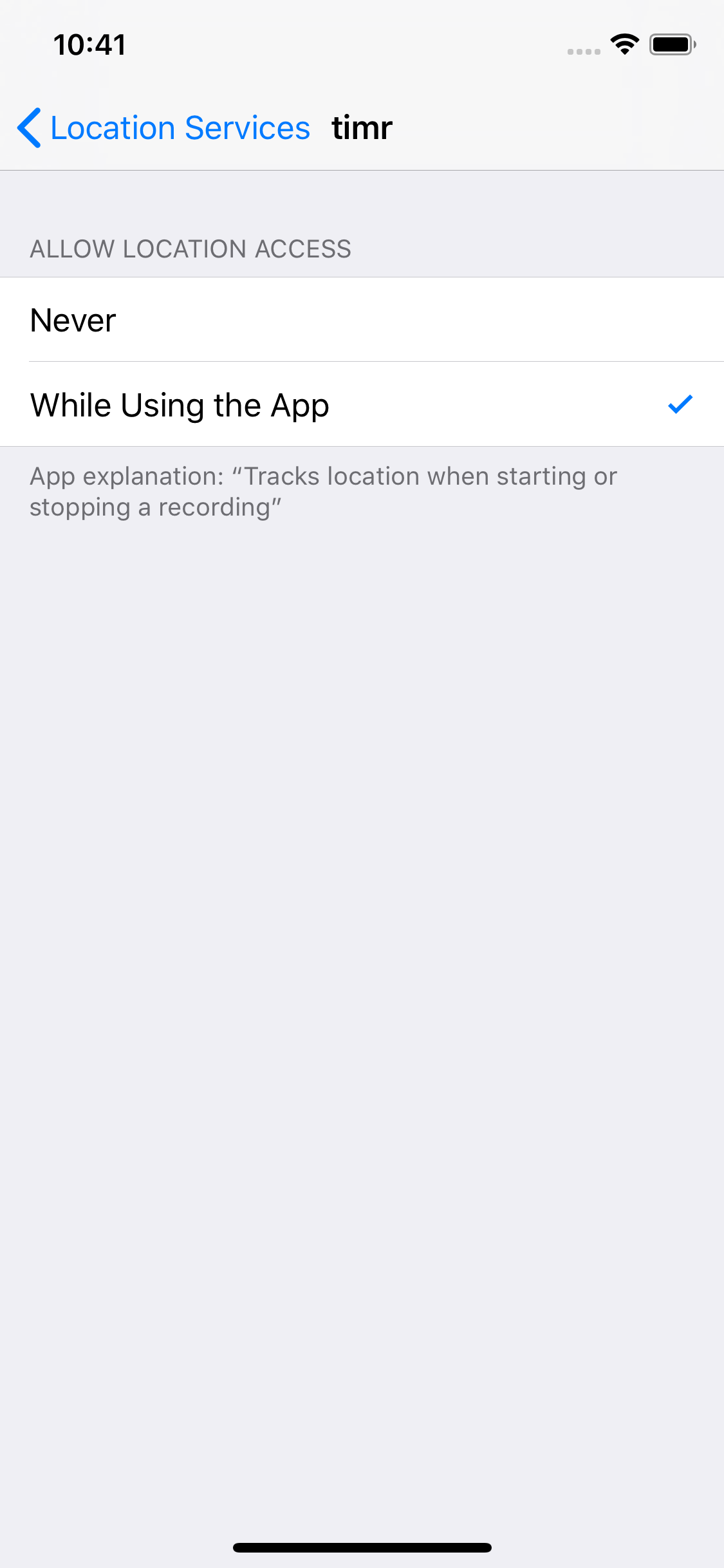 Position Tracking in the timr App
The iOS platform shows a small arrow on the top right side as soon as GPS is active.