1. Define the currency for the hourly rates
Go to Administration/Settings/Project Time and to "Budget" to insert your currency like US-Dollar, CAD,...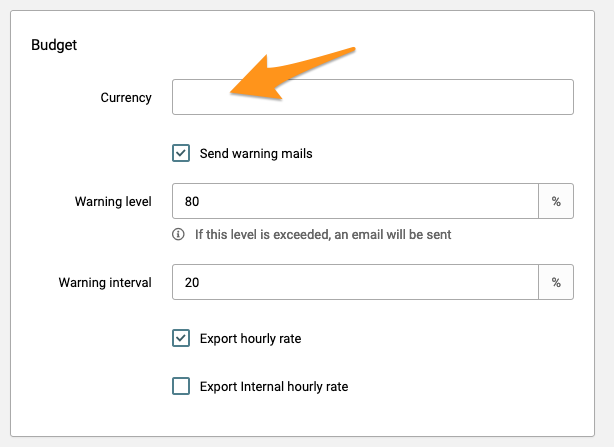 2. Budget Warning-Emails
In Administration/Settings/Project Time > Budget you can enable or disable warning mails on reaching certain budget limits.
Warning emails will be sent to the employee and the project manager/administrator as soon as an employee exceeds 80%, 100%, 120% of his budget on a task. In addition, the project leader will also receive warning emails if 80%, 100%, 120% of the total task budget are exceeded.
3. Define Hourly Rates for Employees
You can assign an "External" and "Internal" hourly rate for an employee in the user properties under Administration/Users.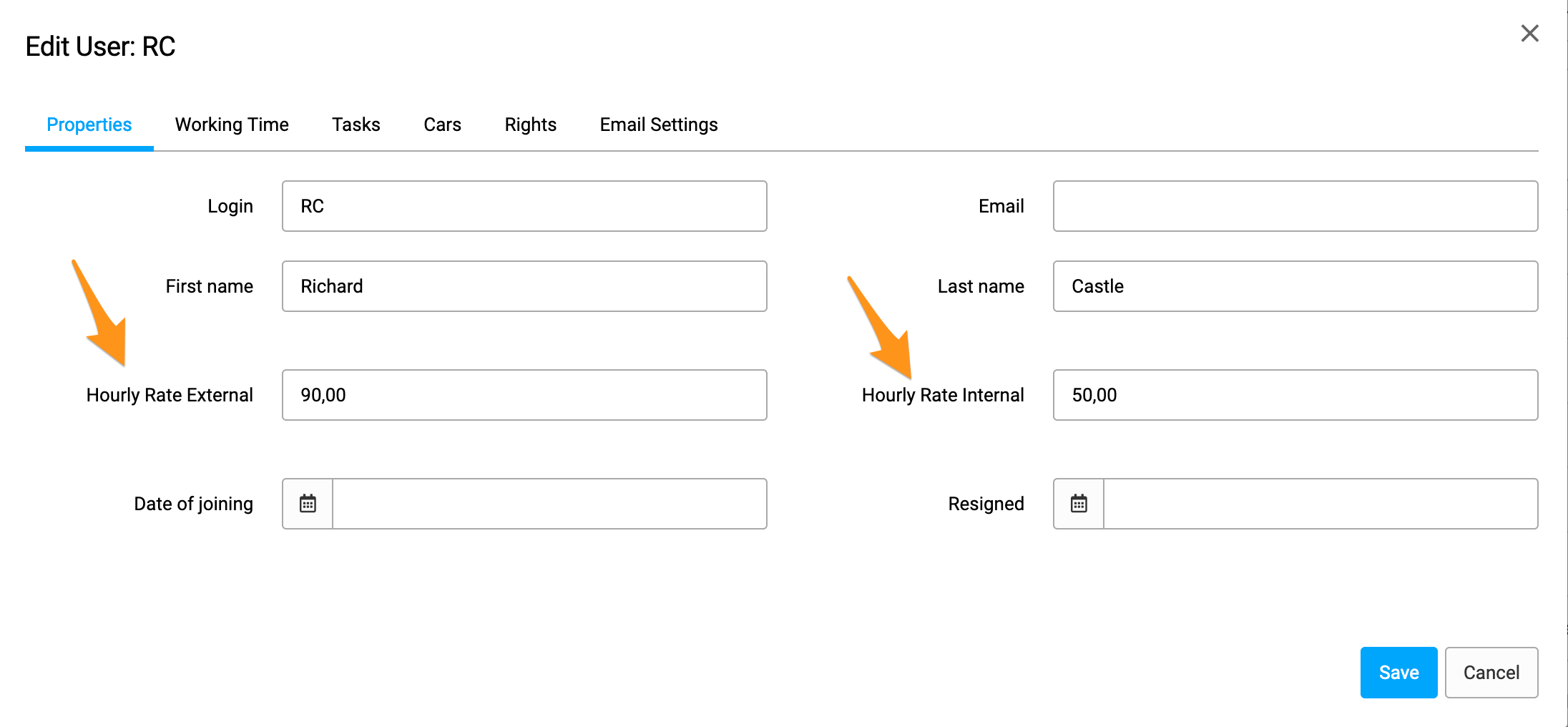 Under "Hourly Rate External" you can define the rate with that the employee is charged to customers. The "Hourly Rate Internal" are the hourly costs of the employee.
Please note: We do not recommend to set the internal hourly rate right for each single employee but by a category of employees. E.g. all foreman have internal hourly rate of X, all sales people have internal hourly rate of Y etc. Otherwise it might be possible to see the exact salary of an employee by admins or project managers.
Click 'Save' to save your changes.
Updating existing recordings:
If you've already chosen the planning type "Users Hourly Rate" for one or more tasks and there are already recordings for these tasks, you will be asked if you want to update the already tracked hours with hourly rate.