With timr you can extend your tasks with up to 3 additional, custom fields.
You can configure custom fields for tasks in the settings under Administration/Settings/Tasks.
To add a new custom field, simply choose a name for the field. In the following example we're adding a new field "Order number".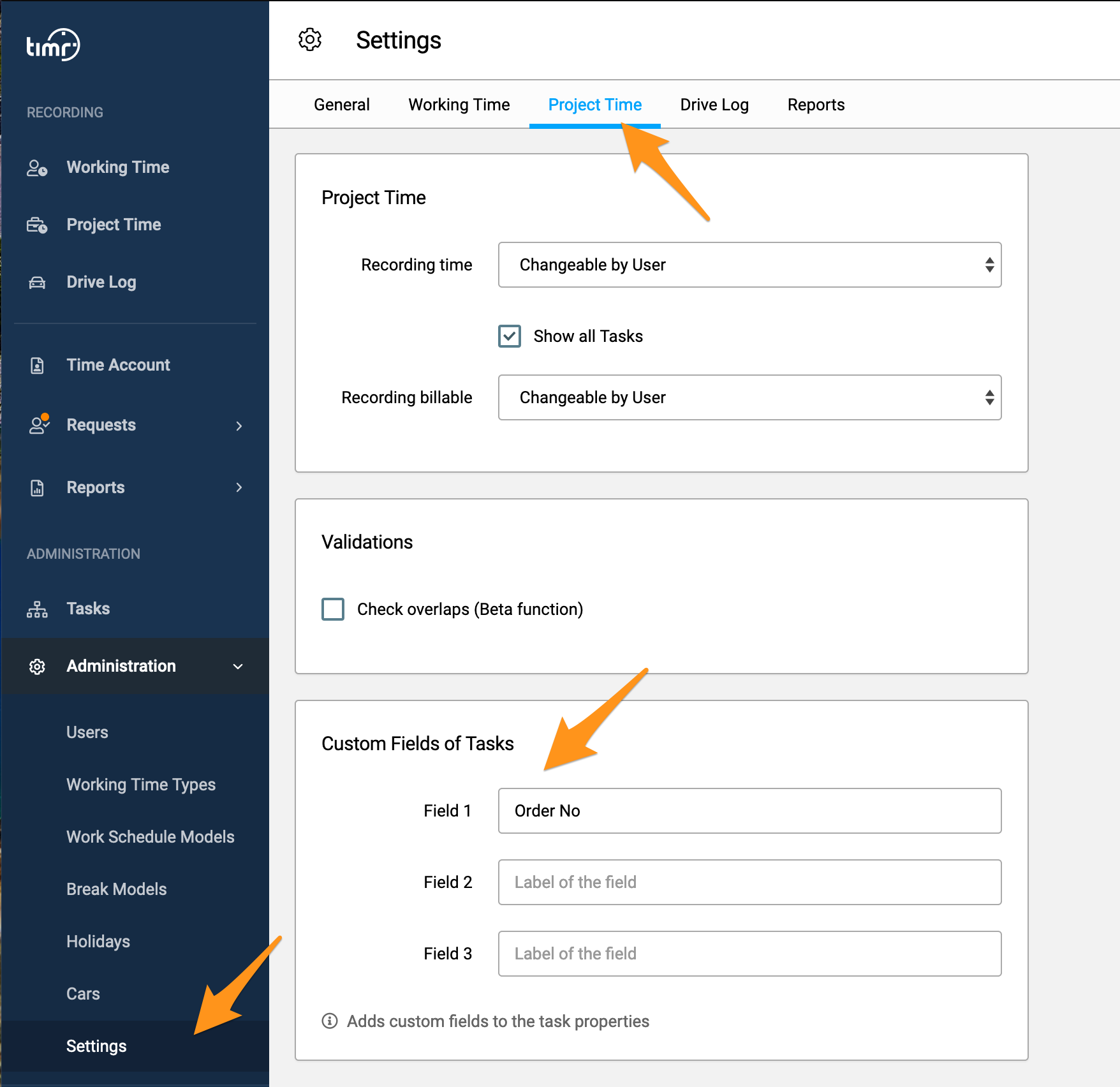 As an example, this illustration was created with a custom field for "Order number". From now on, the task properties contain a new field "Order number". Note: All tasks now have the custom field "Order number", not only the new created tasks. If you decide at any time to edit a custom field (for example from "Order number" to "Address"), the value (in this case: 12345) stays in the field and doesn't change automatically.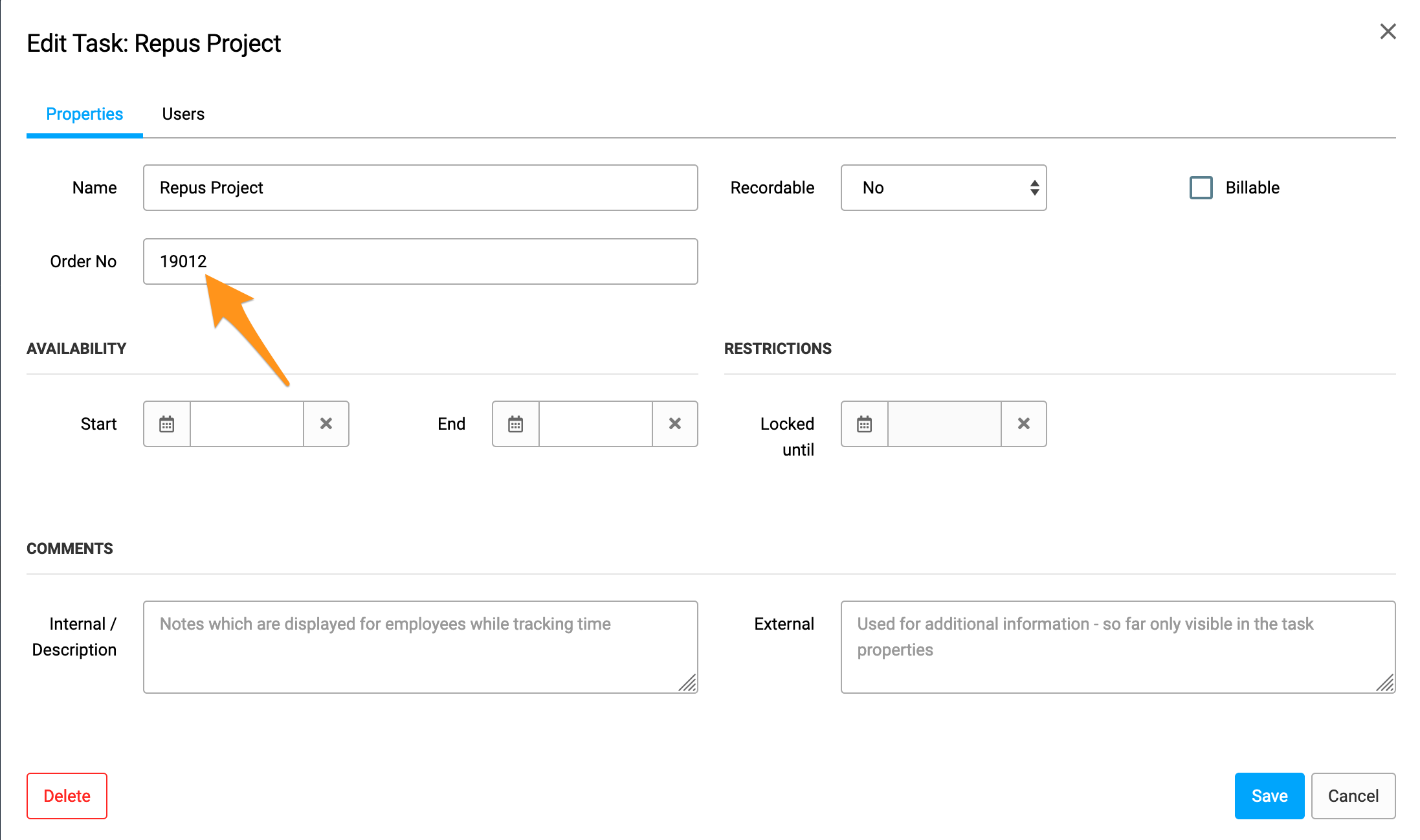 The custom field "Order Number" will also be displayed in "Reports/Project Time". There you can filter records based on that number.
Moving the mouse over a certain task, the "Order number" as well as some other detail information about the tasks, are displayed.