The timr app offers even more features.
If you click on the dots on the bottom right side of your screen, you'll get to the following menu: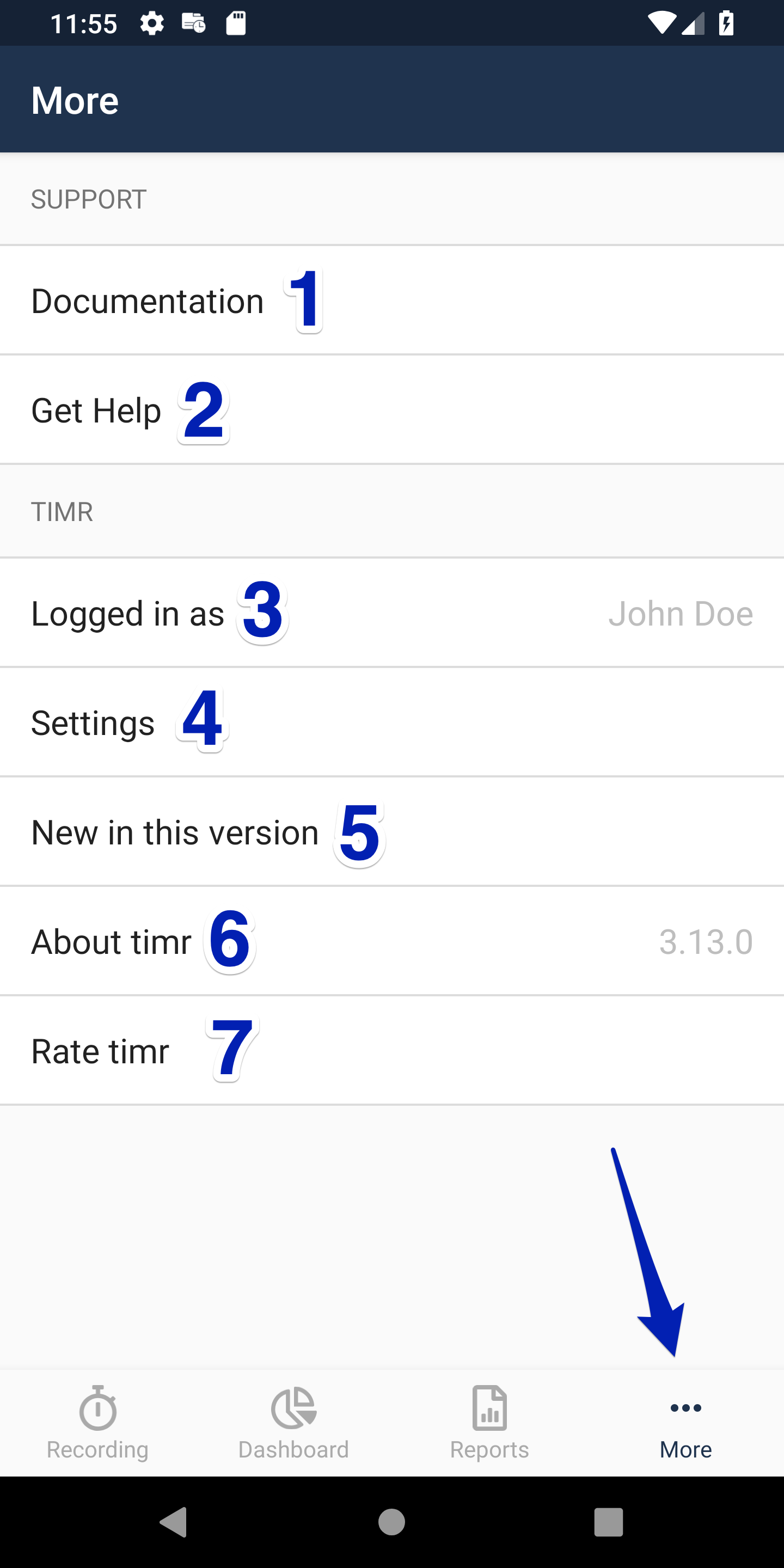 1. Documentation and Help
If you have questions regarding some features of your timr Android App, you can visit our timr Help Center where you'll find articles on all important topics. Otherwise our support team will be happy to answer any questions you have.
2. Get help
Here you can write an email to our support team or give feedback.
3. Logged in as
Here you see info about your account and login data. Additionally, you can logout here. Attention: If you logout, you have to connect your timr App to the Web application again via entering your timr URL, login and password.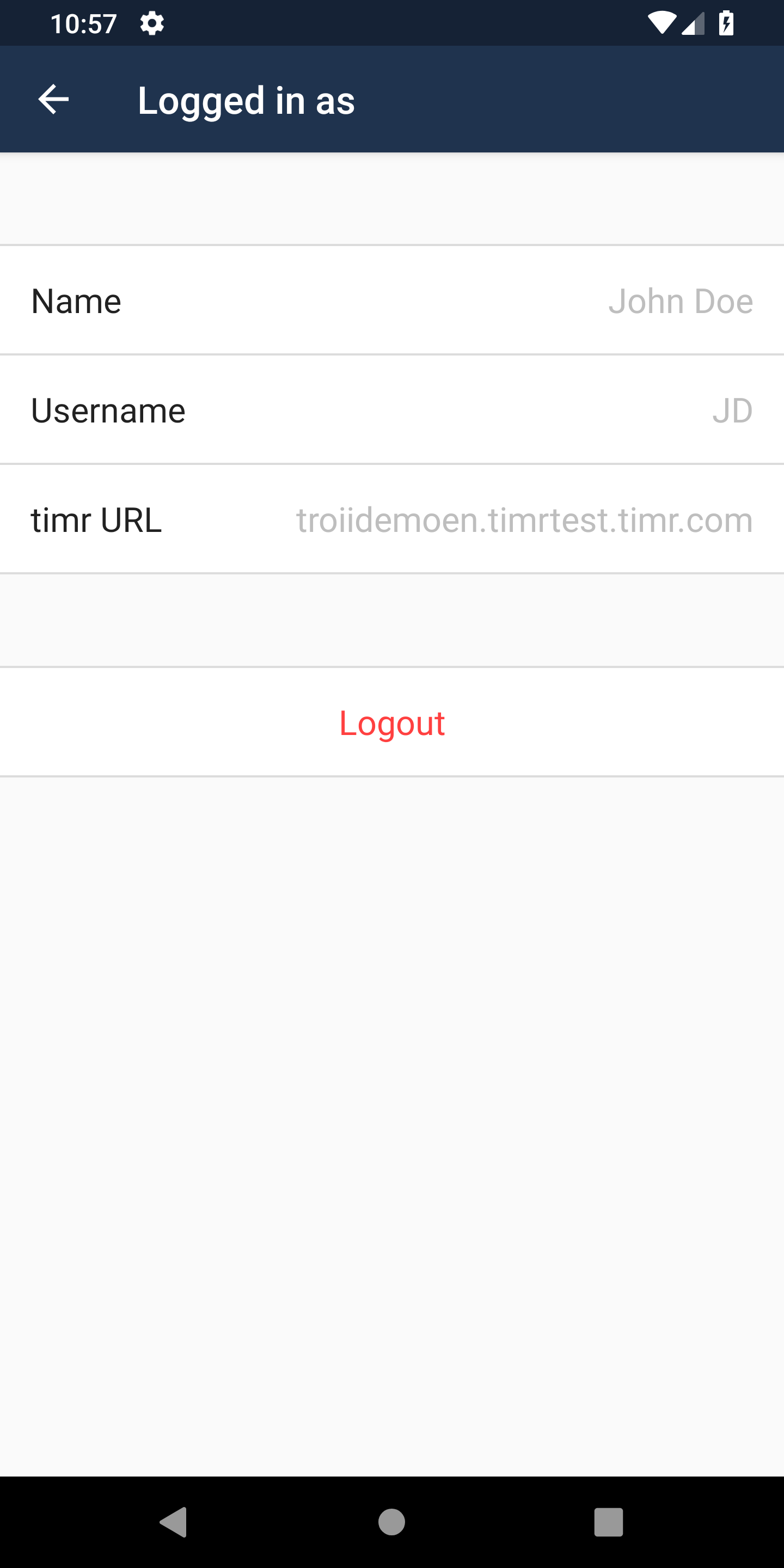 4. Settings
In the Settings menu you can enable or disable position tracking as well as notifications and you can configure task selection.
5. New in this version
Check out which new features are available in the current version of your timr Android app.
6. About
Here you'll find info on our company and you can check which version of the timr Android App you're currently using.
7. Rate timr
You can send a feedback or tell us your questions, proposals and wishes. Our support team is glad to hear from you.