2. Check with which account you are connected
1. Connect with Web App
If you already have a timr account and you want to connect this account with the timr App, this is how it works:
1.1. Download the timr App
If you didn't yet download the timr App, you can do this here.
1.2. Start the timr App
When you start the App, this Welcome Screen appears and you can choose "LOGIN".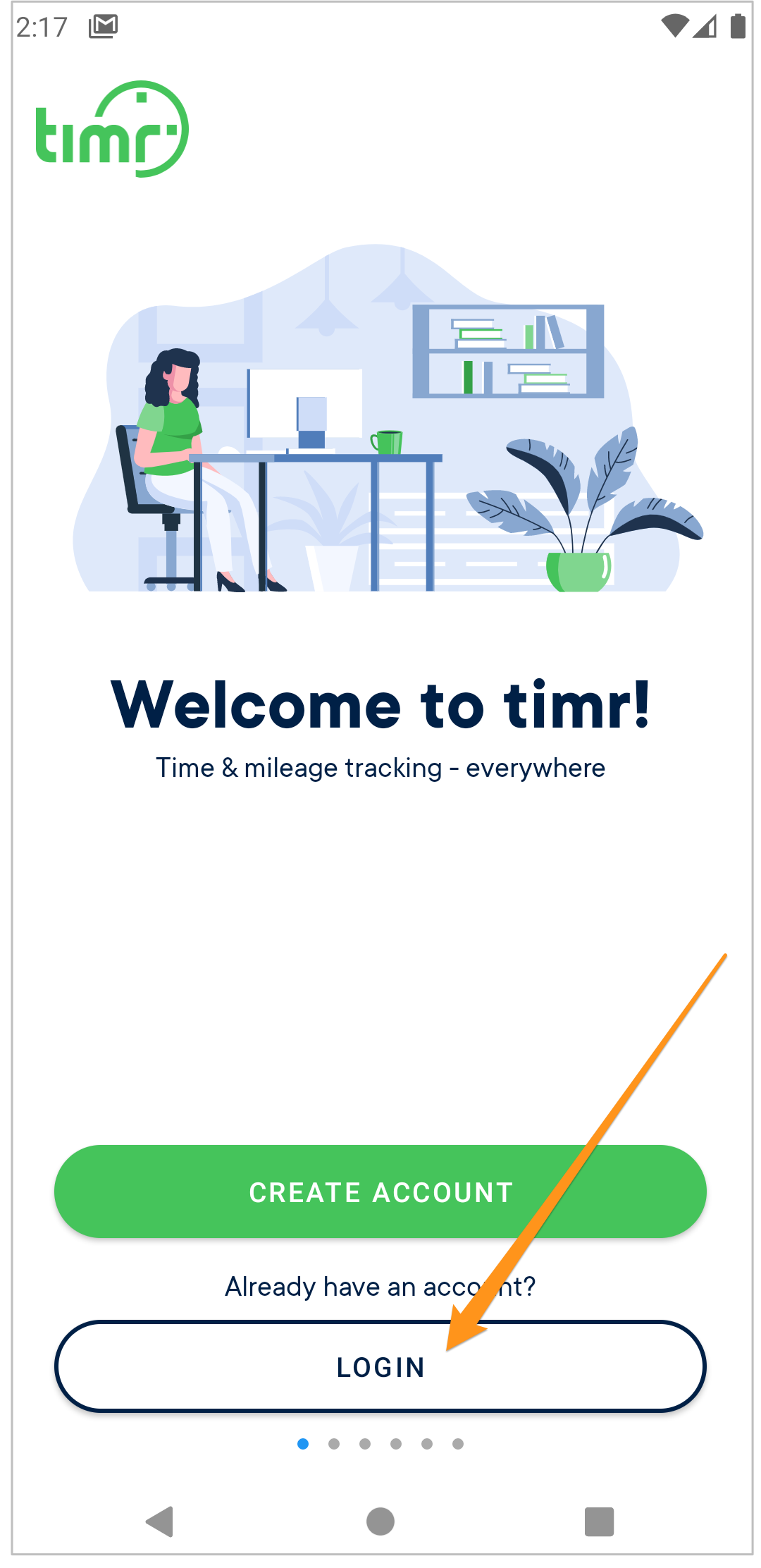 1.3 Log in with login or QR code
Marker 1: Login with timr URL and login data (see 1.3.1)
Marker 2: Login via QR code (see 1.3.2)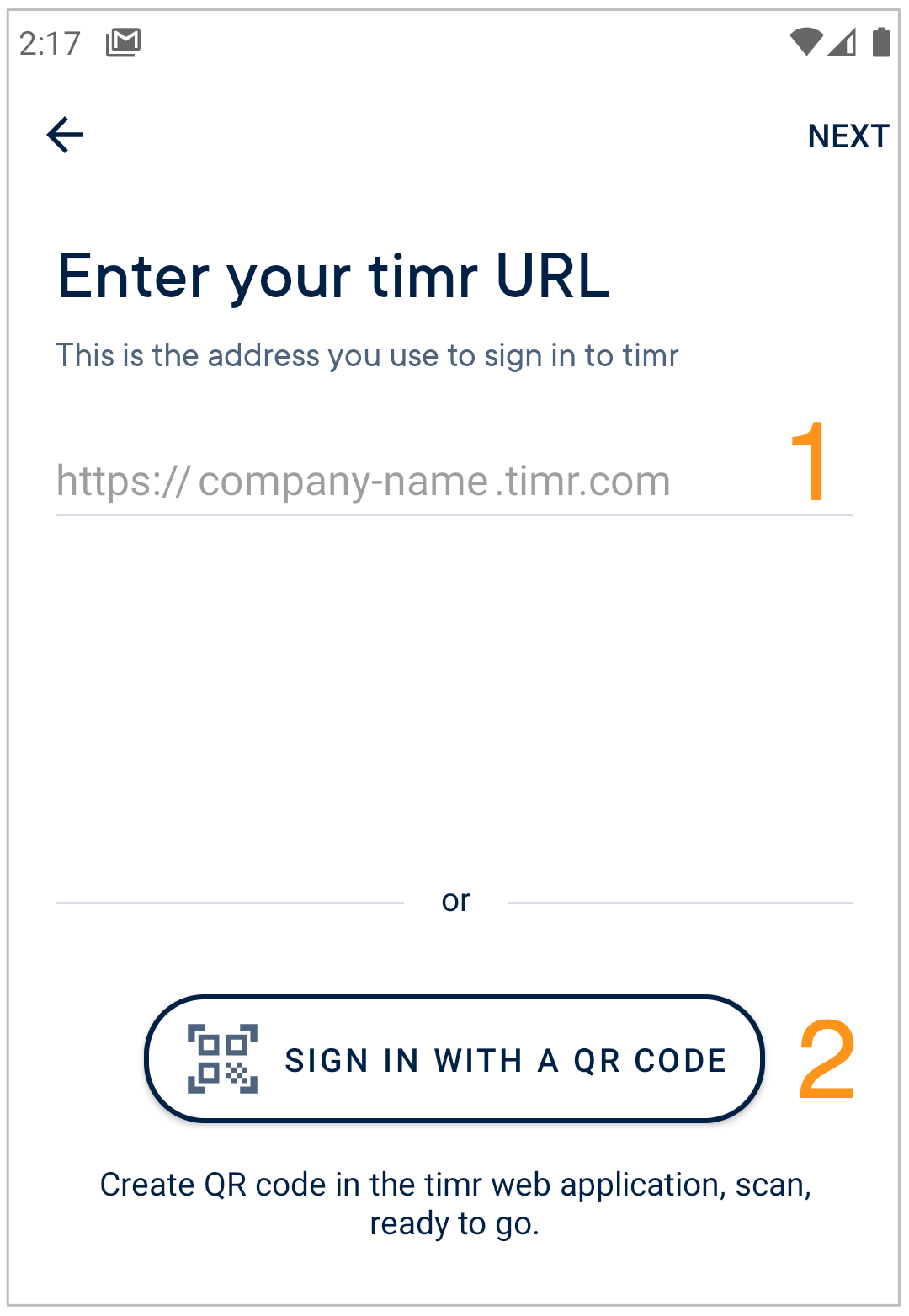 1.3.1 Log in with timr URL and login data
Marker 1: In the settings screen you have to enter your timr credentials. These are the credentials that you've used to create your timr account. First you enter your timr URL.
Marker 2: Then you enter Login and Password. After inserting these credentials your Login data are stored in the App which means that your App is connected with your timr Web-Account. In the future you only have to start the timr App.
1.3.2 Log in via QR code
You can easily connect the timr app to your timr account via a QR code without having to type in username and password manually.
Select "Sign in with a QR code" in the login window.
Marker 1: Create a QR code in the web application. The instructions for doing this can be found here: Create QR Code.
Marker 2: Once the QR code has been created, hold your cell phone over the code and tap on the QR code. You will be logged in automatically.
Marker 3: You can also enter your access data manually at any time (see 1.3.1).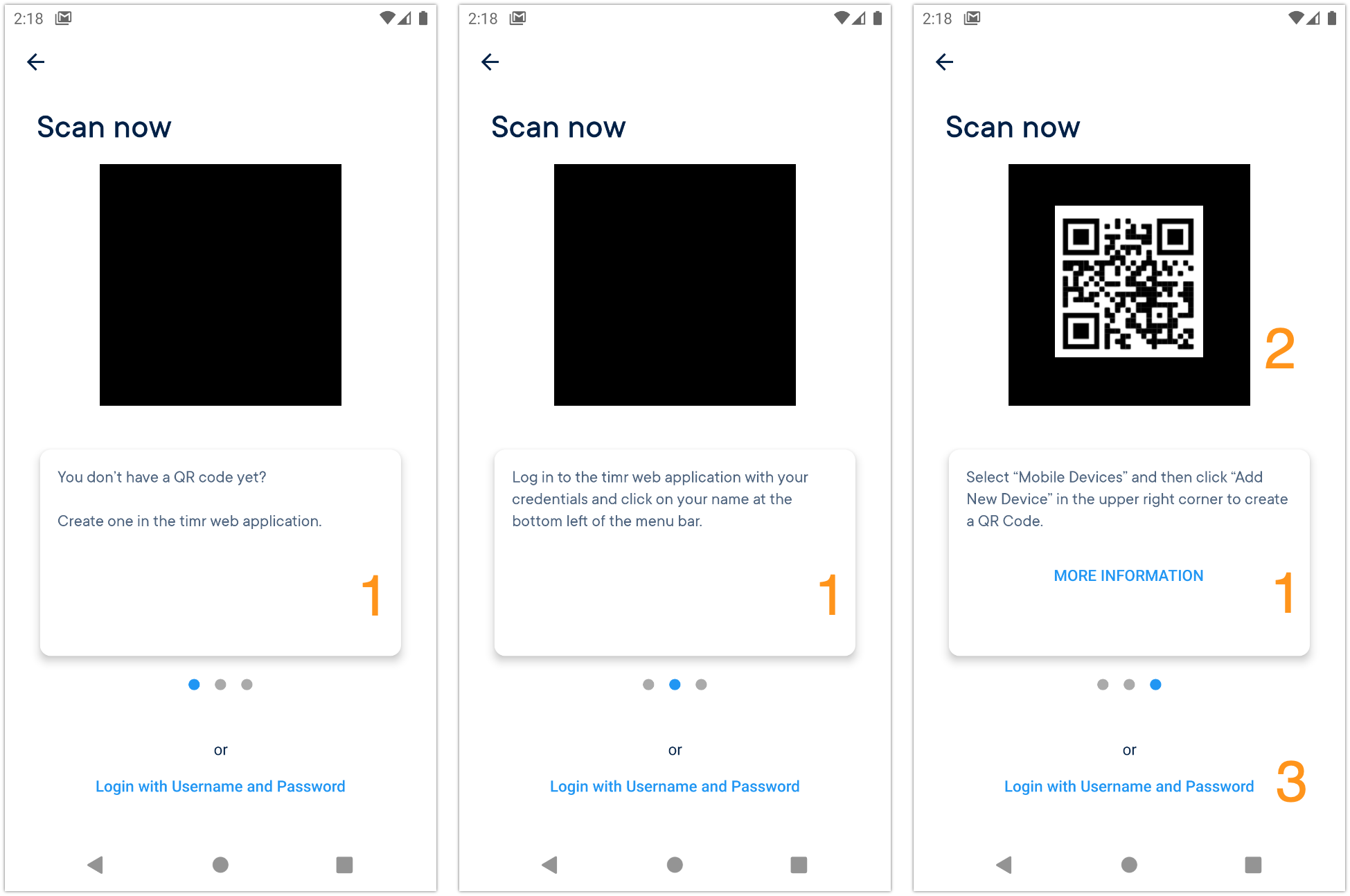 Note: Alternatively, you can simply hold the camera over the QR code in the timr web app and select the code. The connection will be established automatically. This function depends on the implementation of the device manufacturer and might not work for all devices.
1.4. Notification and location permissions
Before you start now with timr you'll be asked for location permissions. If you want to register the location when starting and ending an entry, for example for your drive log, you'll need to give timr permission.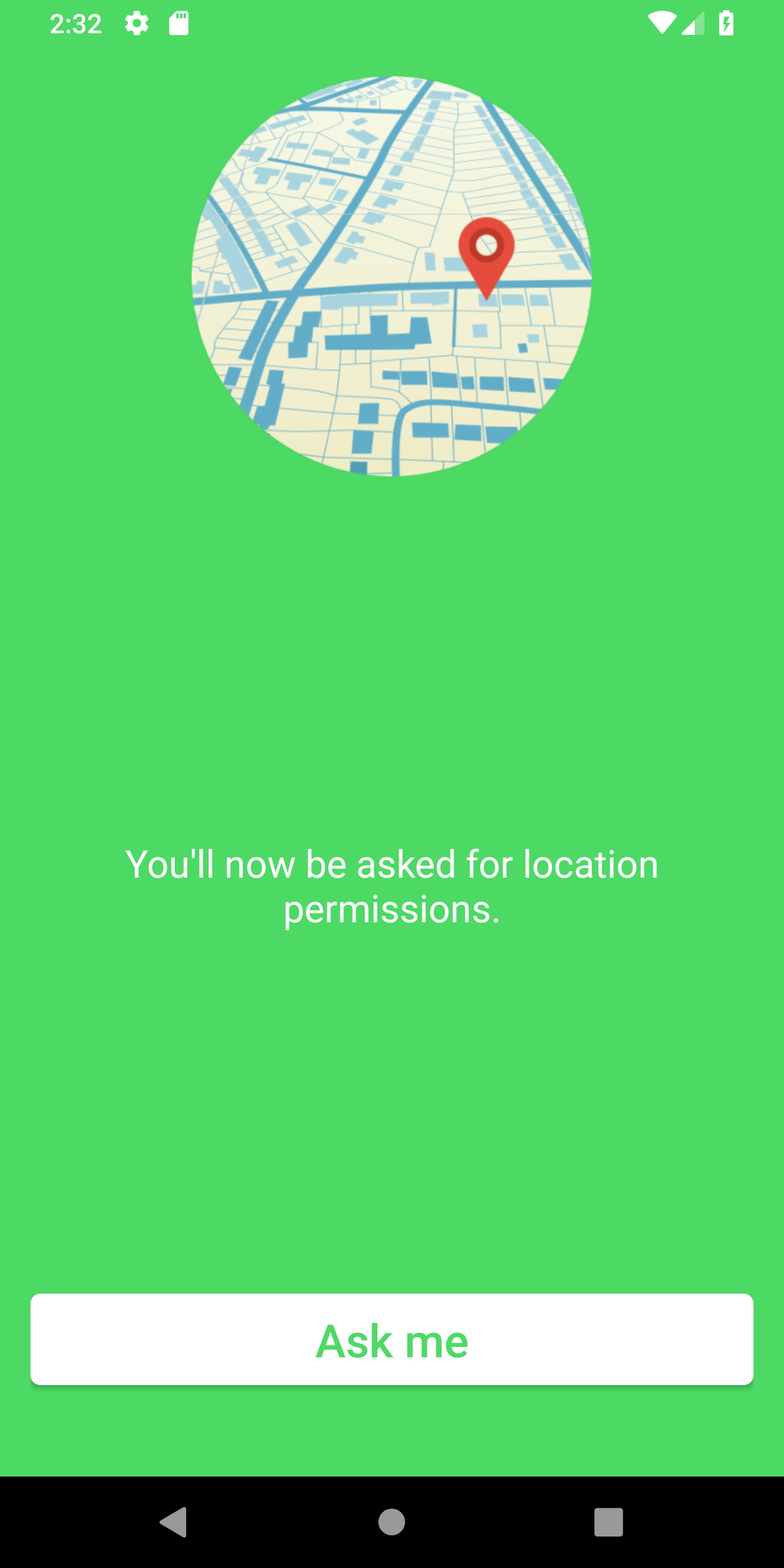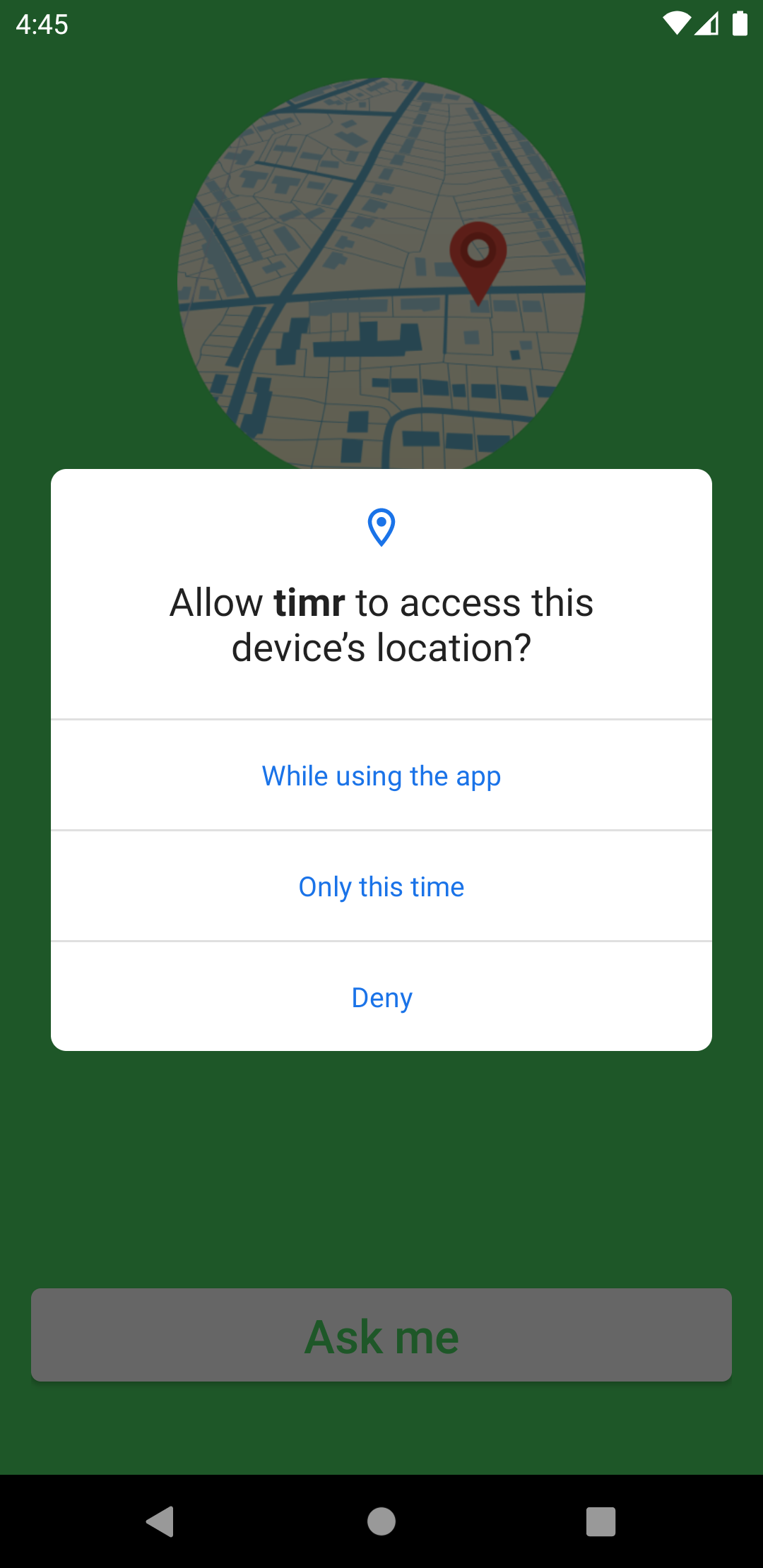 1.5. Your timr App is connected with the Web Application
Now your timr App is ready for starting. After finishing these steps, the timr Web Application and the App on your Phone are always in sync automatically.
Now you can get started with timr. If you have successfully completed all steps, from this point on the timr web application and the timr app on your cell phone are always in sync. This means any time recording on your Android cell phone will also be automatically visible in your web app and vice versa. You can find more information about synchronizing recordings here.
2. Check with which account you are connected
To check which account you are logged in with in the timr app, proceed as follows.
1. Tap on ".... More" in the tab bar
2. In the "More" view, select "Logged in as"
3. Now you can see your login details and check if the timr URL is correct.
If you are looking for your timr URL please read here.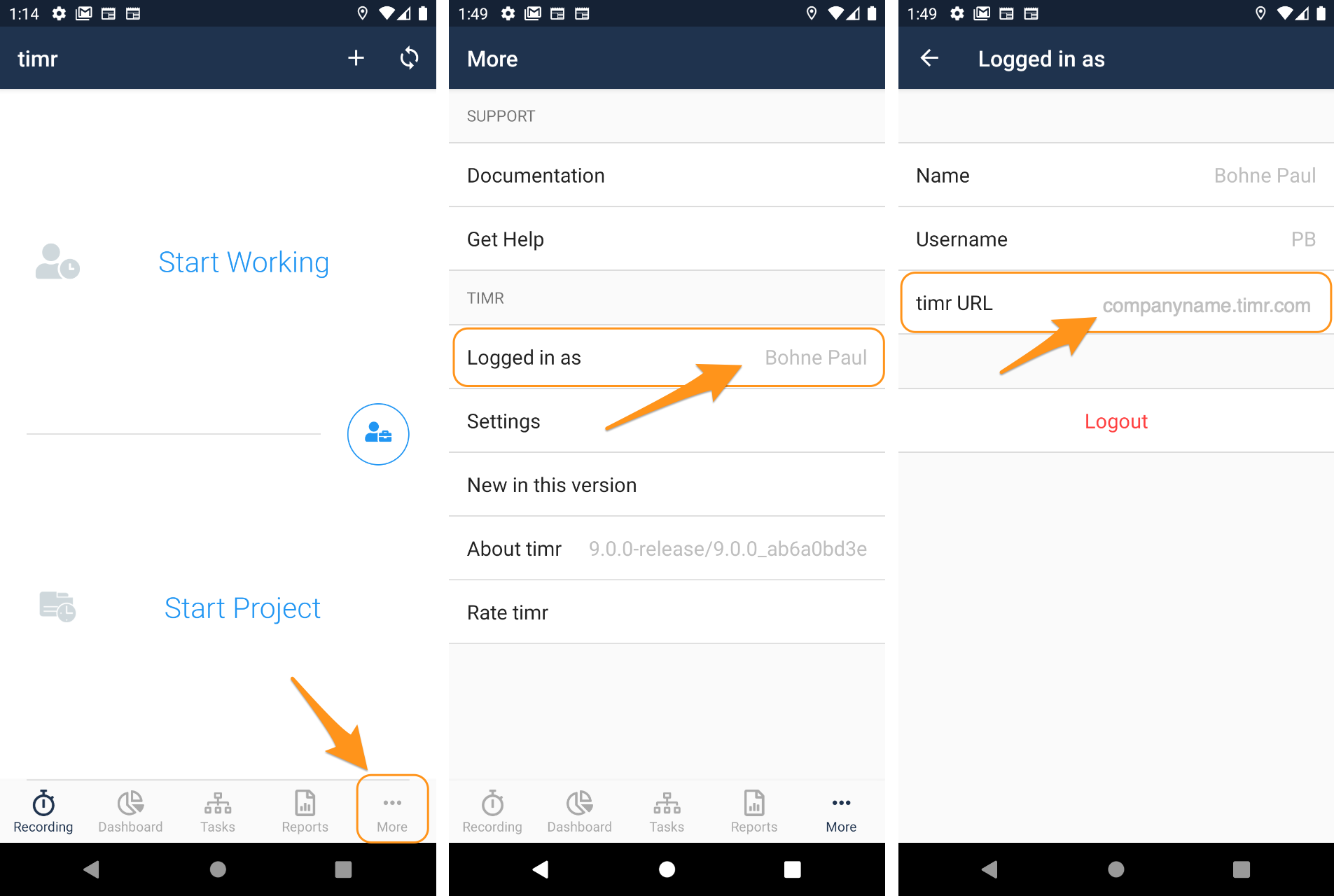 3. Disconnect from Account
1. Tap on ".... More" in the tab bar
2. In the "More" view, select "Logged in as"
3. Tap on "Logout"