In timr you have the possibility to limit the number of possible overtime hours per working time type.
The limit of overtime hours can be set individually for each working time type in the menu "Administration/Working time rules" in the area "Overtime".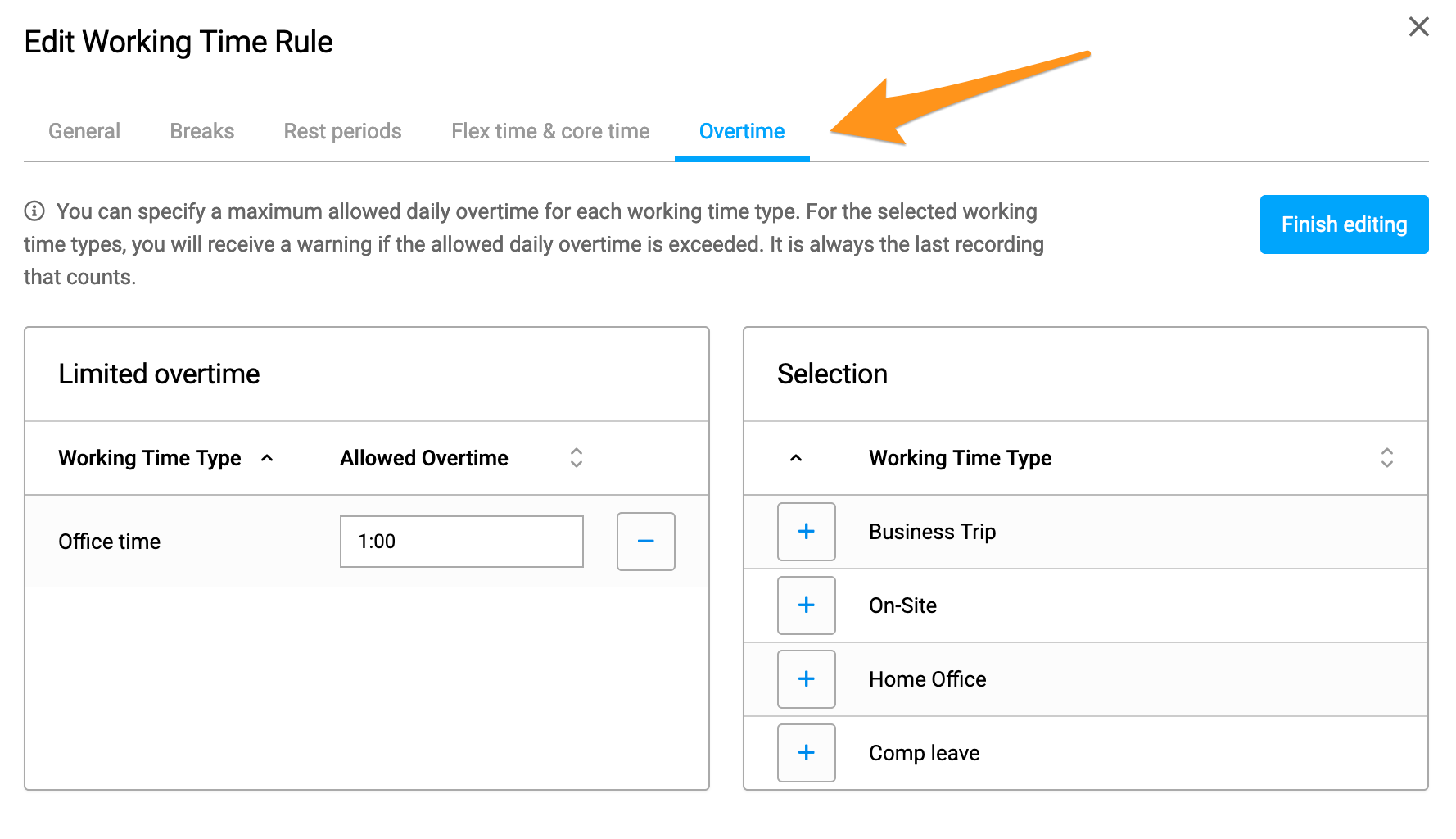 If the defined limit is exceeded, you will receive a warning message in the time & vacation account.

How does the limitation of overtime hours work?
The limitation of overtime is set per working time type. You can set different overtime limits for office hours, home office or business trips, for example.
timr checks the recorded working time considering the given target time and the defined overtime limit.
NOTE: In case there is more than one record of working time for the day, decisive for the limit check is the last recorded working time of the day.
For example:
- Overtime limit for Office time: 1 hour
- no overtime limit for Business trips
- Target time of the employee according to the working time model: 8 hours/day, Monday to Friday
Recorded times:
a) Monday, 8:00 - 12:00 Office time and 13:00 - 17:00 Office time => limit not exceeded
b) Tuesday, 7:00 - 12:00 Office time and 13:00 - 18:00 Office time => limit exceeded
c) Wednesday, 8:00 - 12:00 Office time and 13:00 - 18:00 Business trip => limit not exceeded (last recorded working time Business trip is not limited)
d) Thursday, 7:00 - 12:00 Business trip and 13:00 - 18:00 Office time => limit exceeded (last recorded working time Office time is limited to 1 hour overtime)