This function is currently in the closed beta phase. If you want to test the function, please contact the support.
It is not yet clear whether this function will be included in the Regular Plan or in a higher plan in the future.

If employees have fixed normal working hours or a fixed flex time frame, the time recording should only start or end at a predefined time, regardless of whether the employee has clocked in earlier or clocked out later.
As an administrator, the entries can be changed to the original times if, for example, the overtime was justified.

1. Cut off booked times before/after normal working hours
The following video explains all the functionality of the current beta (Video in German):
1.1 Configure normal working time
Marker 1: Create or open a working time model in "Administration" and name it.
Marker 2: Select "Configure (fictitious) normal working time" to display the "Weekdays and start/end times".
Marker 3: Enter the start and end times of the desired working days.
Marker 4: The target hours result automatically from the start and end times.
Marker 5: Assign the working time rule.
Marker 6: Save the working time model or the changes.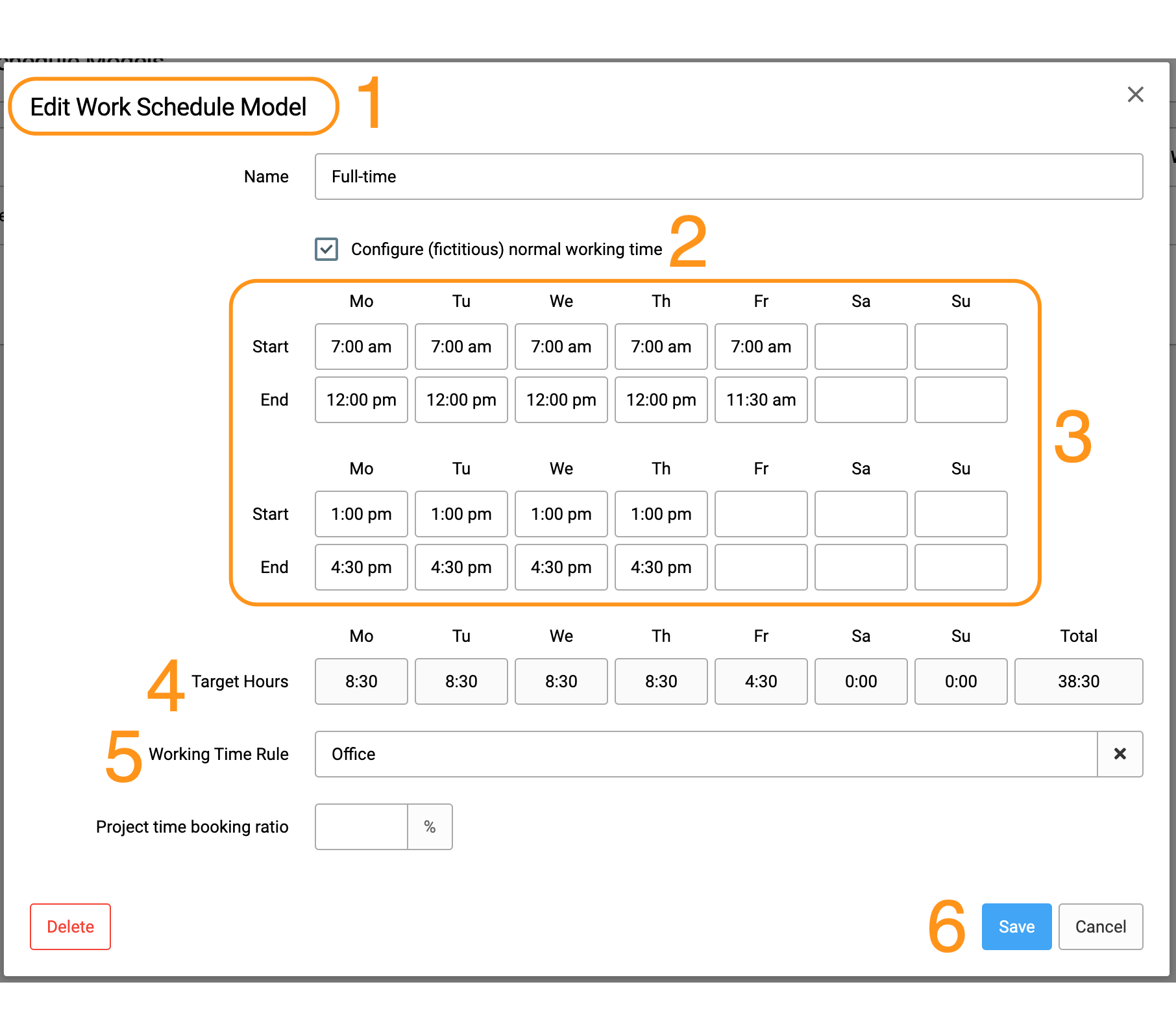 1.2 Activate automatic cut in the working time rules
Open the working time rule that you assigned to the working time model under point 1.1.
Marker 1: Define whether the times before the start and/or after the end of the normal working time should be cut off.
Marker 2: Activate whether the cut should also be applied to project times.
Marker 3: Clarify in advance whether the cut of working times is legally permissible.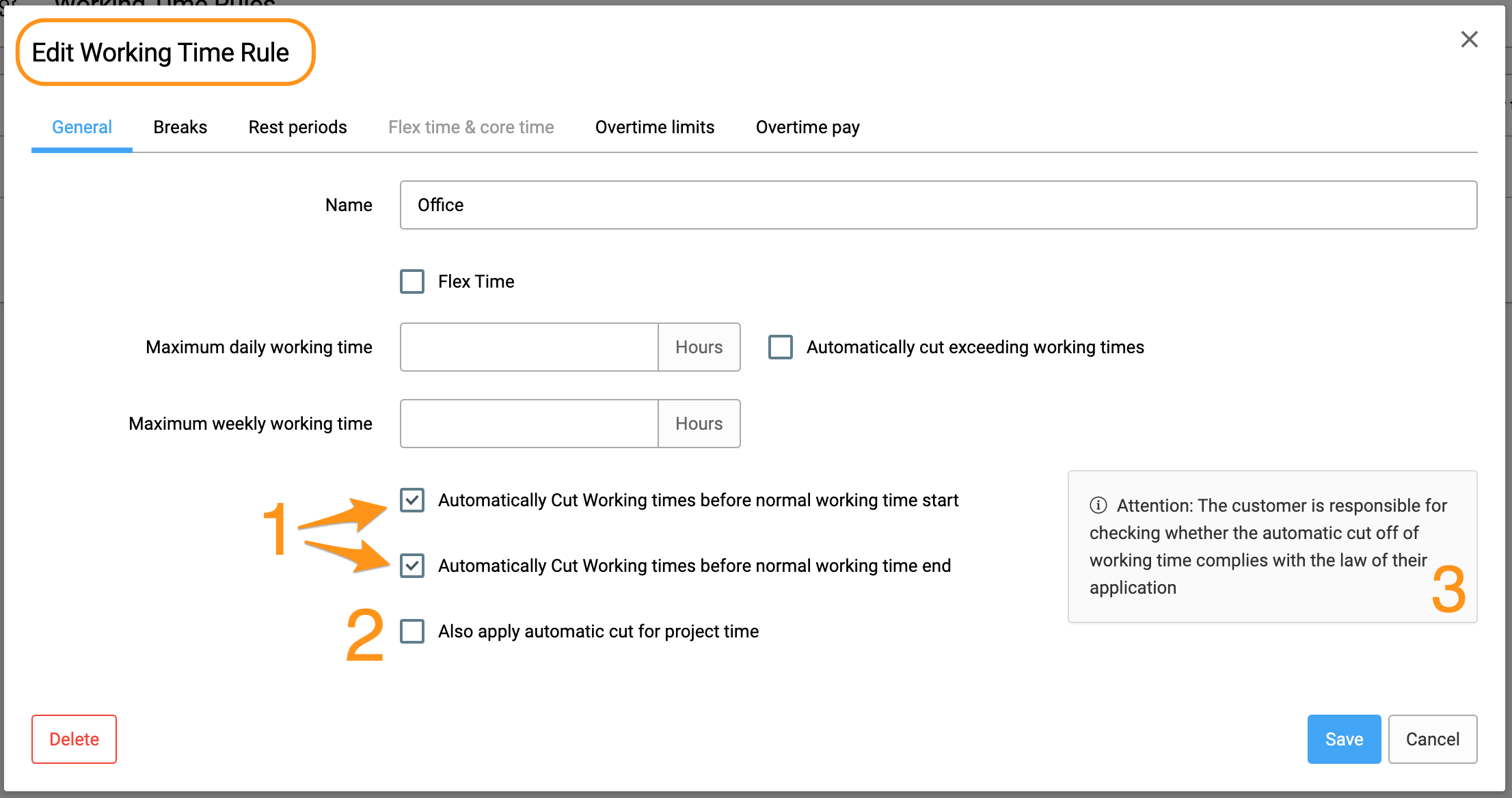 ATTENTION: For working times that have already been recorded, the cut at standard working time is not yet applied. This is currently only applied to newly recorded working times.

1.3 Recognition of truncated working times
If working times have been cut off, these entries are marked with an "i".


Marker 1: You can see the original times when clocked in or out.
Marker 2: Change the time setting if the original time is justified.


1.4 Crediting actually booked time (agreed overtime)
As an administrator, you are allowed to edit times under "Reports/Working Time" via the edit menu, and correct the times if they were justified (Marker 2 above).
Note: Even for administrators, the times will be cut off if the corresponding working time model has been stored. So the times must also be corrected if they were justified.
If the times were corrected to the originally stamped time, the note ("i") disappears.
2. Configure working time frame for flexitime
Instruction follows.