In the Enterprise Plan, you can use the Organization feature to map the company organization or structure with departments, teams, and so on. In this article you will learn how to create an organization and sub-organizations and assign members.

Note: Unlike task management, it is not possible to move the individual levels in organizational structures. Therefore, you should consider the structure of departments, teams, etc. carefully.
1. Create organizations

Under Administration/Organization click on "Add element".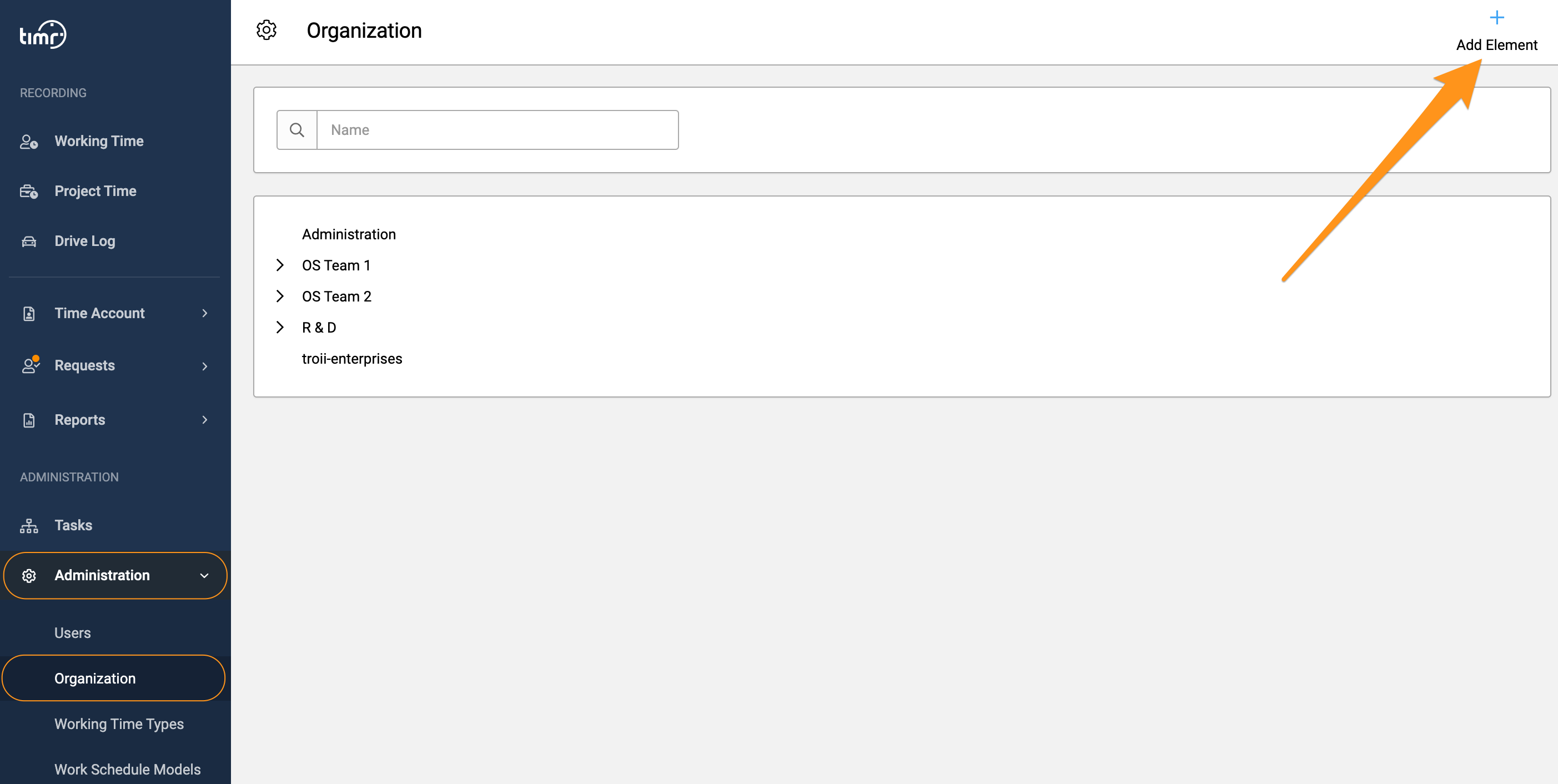 In "Properties" you define a name and, if desired, enter a description.

2. Create sub-organizations
You can create as many sub-organizations as you want for each organization. Click the edit menu to the right of the desired organization and select "Add Subelement". You can also create additional sublevels.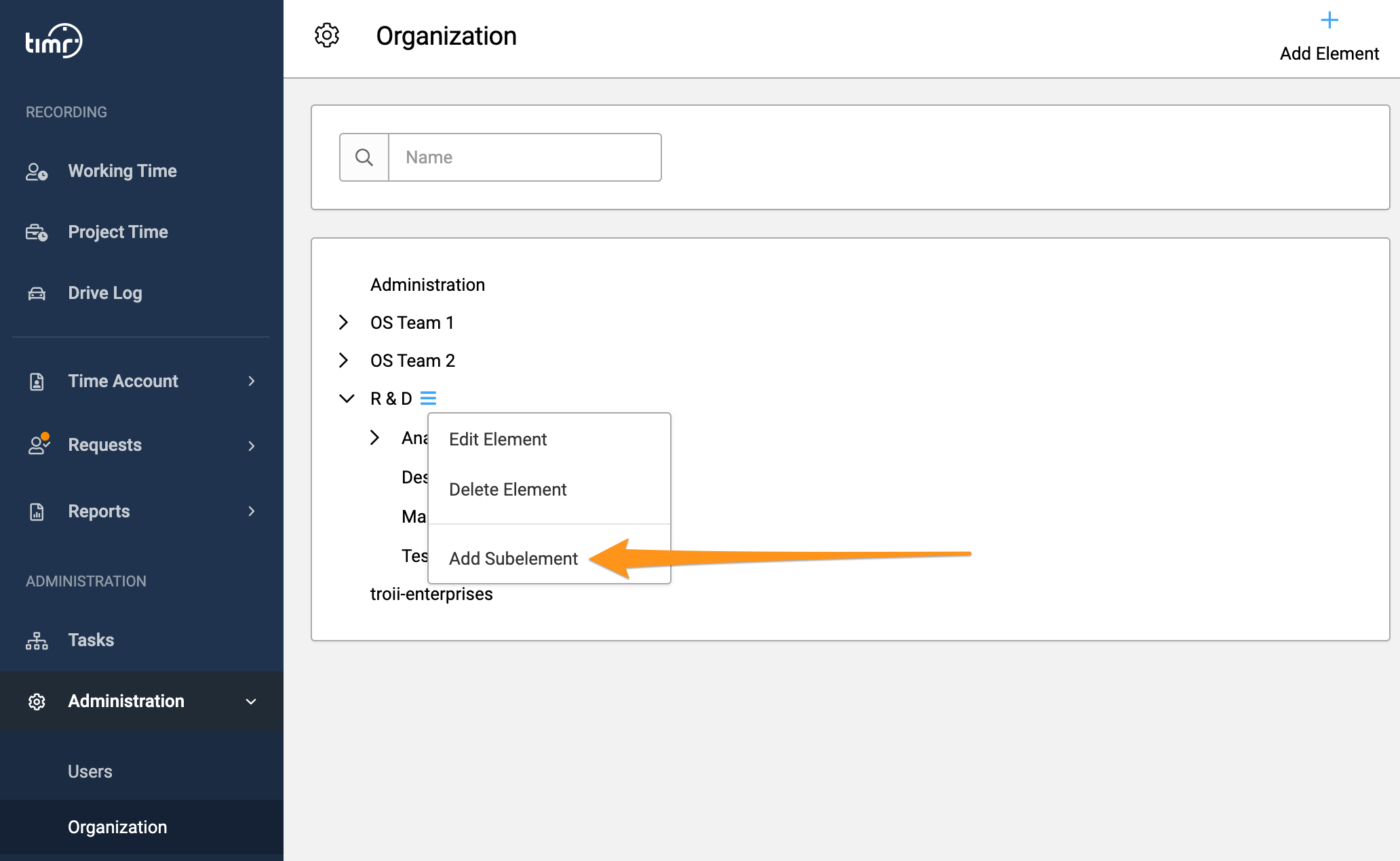 More articles on managing organizations:
- Assign/authorize team leaders
- Assign employees to a team or organization
- Assign tasks to an organization