1. Own Custom Fields
With timr you can extend your tasks with up to 3 additional, custom fields.
You can configure custom fields for tasks in the settings under Administration/Settings/Tasks.
To add a new custom field, simply choose a name for the field. In the following example we're adding a new field "Order number".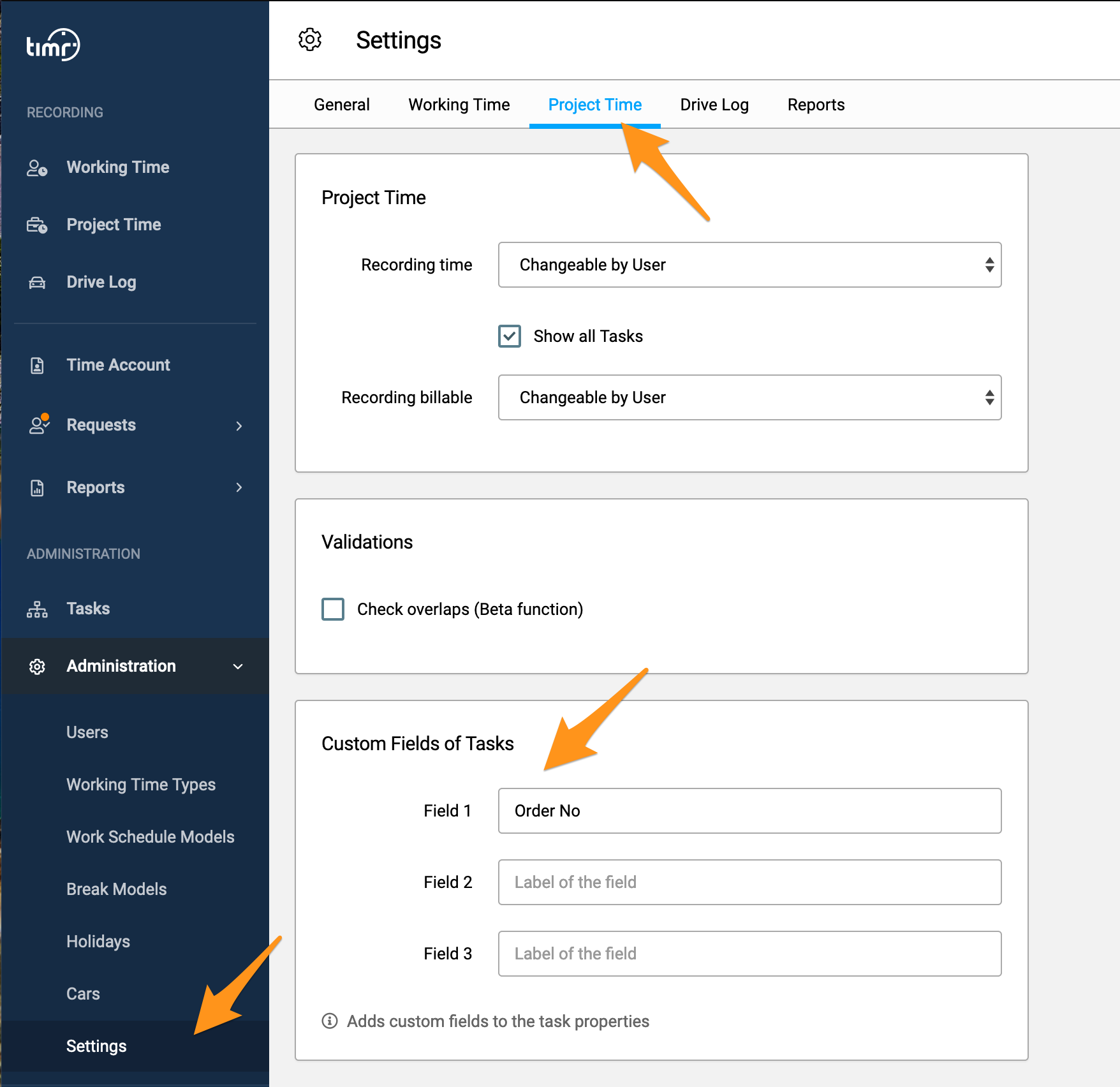 As an example, this illustration was created with a custom field for "Order number". From now on, the task properties contain a new field "Order number". Note: All tasks now have the custom field "Order number", not only the new created tasks. If you decide at any time to edit a custom field (for example from "Order number" to "Address"), the value (in this case: 12345) stays in the field and doesn't change automatically.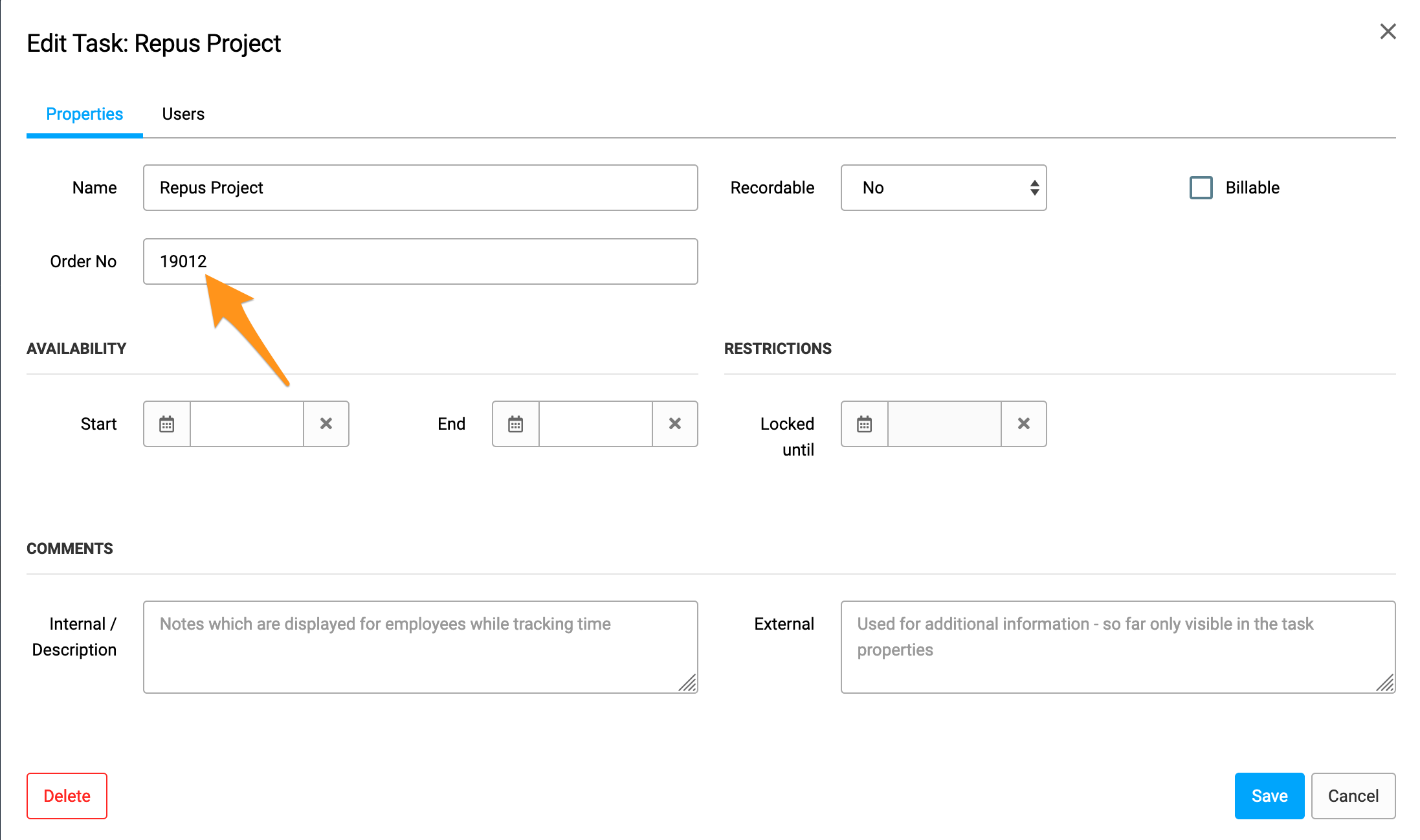 The custom field "Order Number" will also be displayed in "Reports/Project Time". There you can filter records based on that number.
Moving the mouse over a certain task, the "Order number" as well as some other detail information about the tasks, are displayed.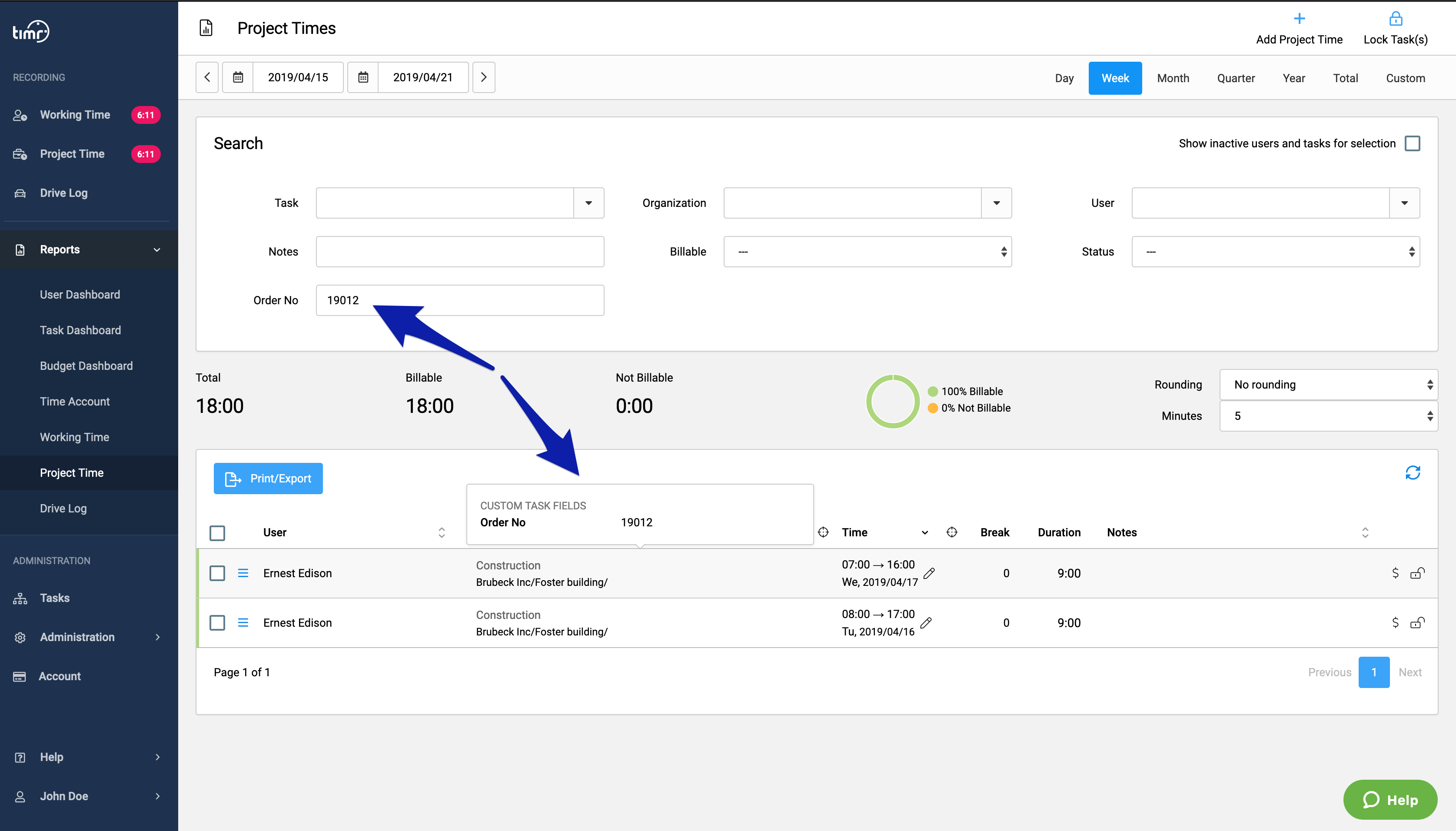 2. Own Custom Fields as Tags
You can also use your own fields in the tasks to assign "tags" to better filter tasks for evaluations and reports.

If you always perform the same tasks for your customers - for example, planning, assembly, service - and later want to know how much time you have invested in the planning in total, i.e. across all customers, you can use your own fields for this.

To do this, you create a separate field that you call, for example, "Tags". Open Administration/Setting and go to tab "Project Time". Add "Tags" to Field 1.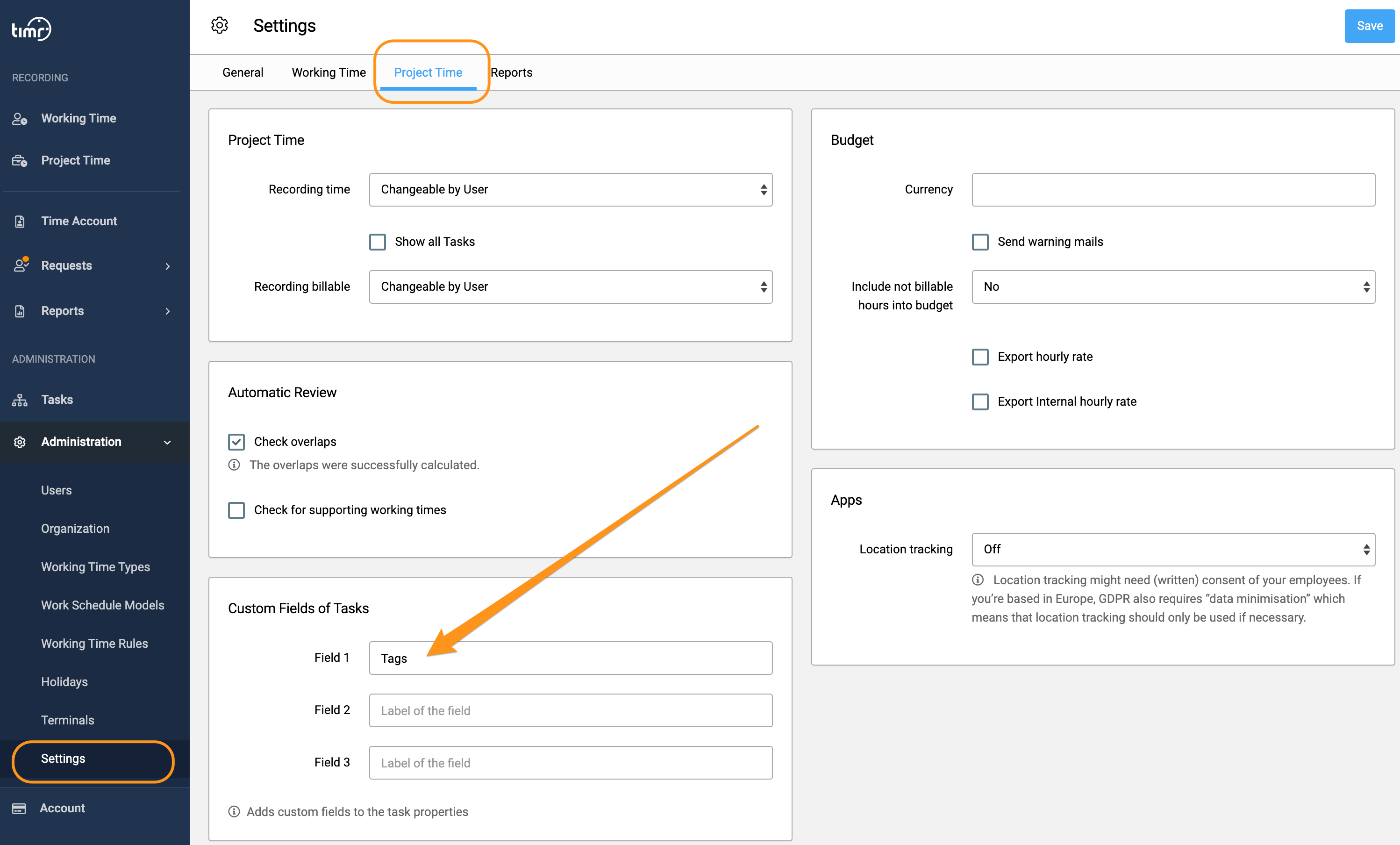 Then you go to "Tasks" and edit the tasks where you want to add your custom tag.
For all planning tasks, you now define the custom field "Tags" as "Planning" in the task management.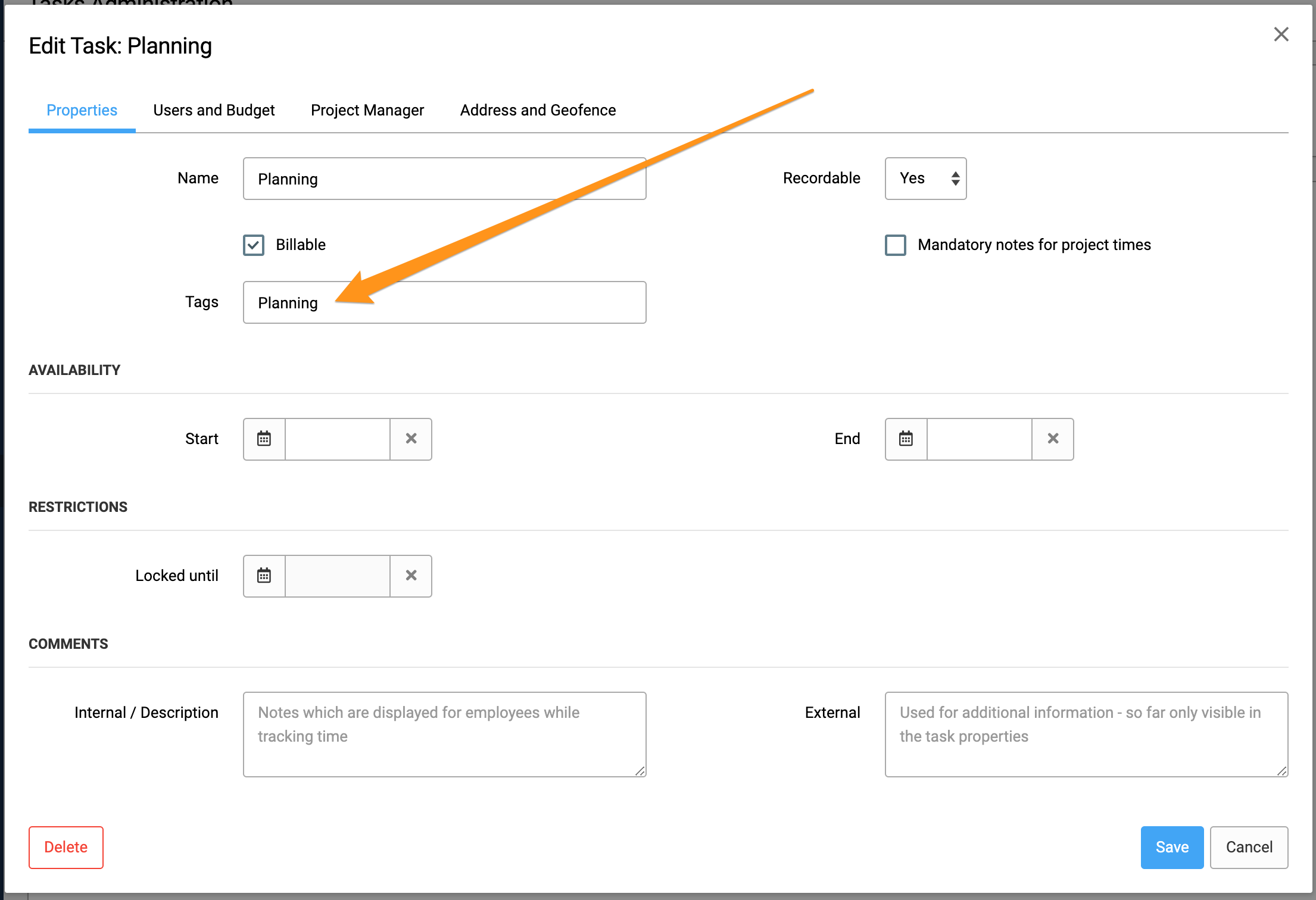 In the reports, you can then filter by your custom field "Tags" to see across customers how much time has gone into this area.