1. Budget information during work
timr shows the remaining budget for a task while recording in order to enable employees to make better decisions based on the remaining budget.
1.1. Budget information in the timr Web app

1.2. Budget information in the timr app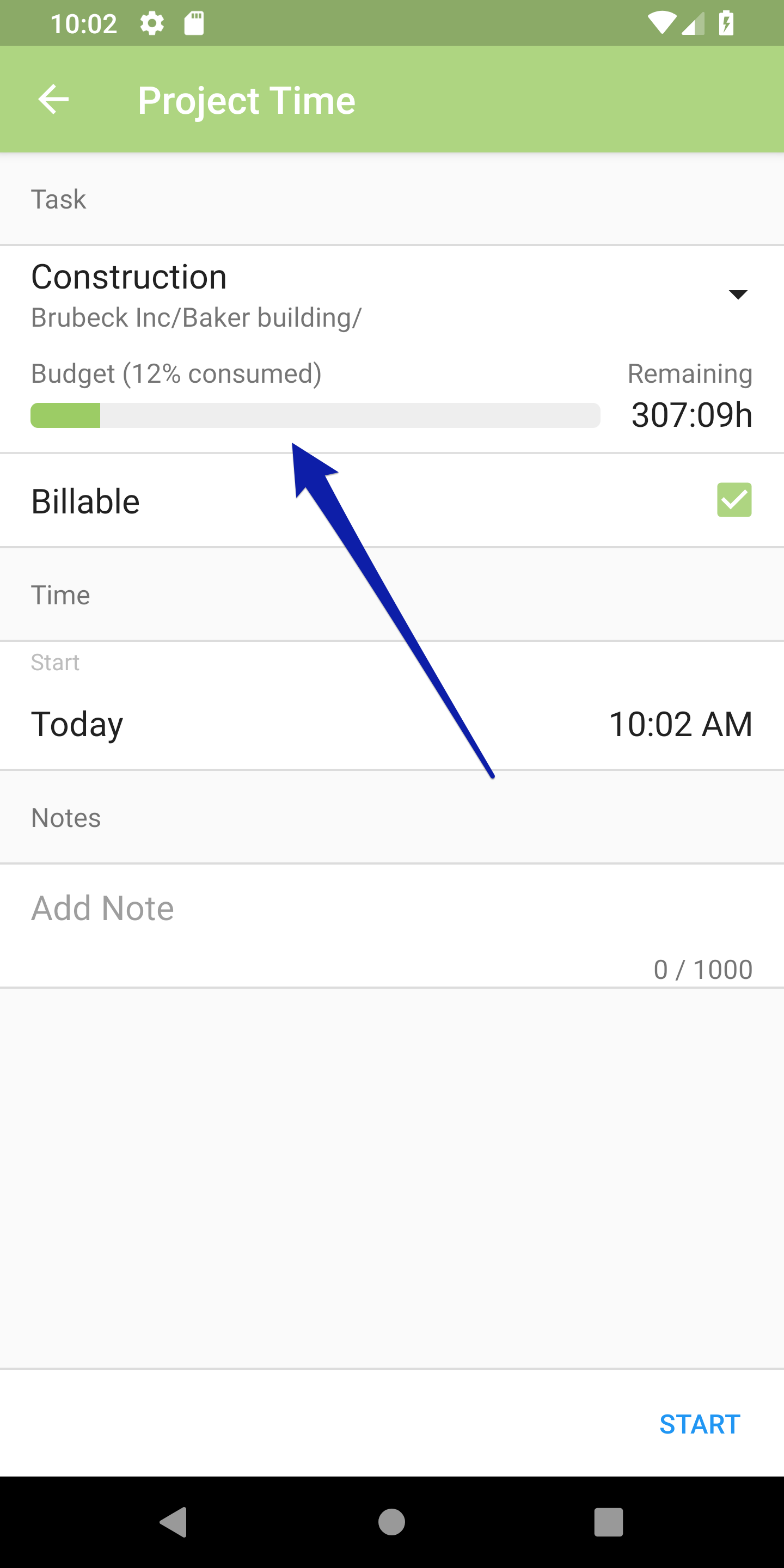 2. Budget Dashboard for Employees
Under Reports/'Budget Dashboard', every employee has an overview about his tasks and his remaining budget.  In this Budget Dashboard he has the overview of all tasks that are assigned to him.
Please note: 'Consumed' only counts billable hours.

3. Budget Warning Emails
If activated, warning emails will be sent to the employee and the project manager/administrator as soon as an employee exceeds a certain amount of his task budget. Further information can be found here.