1. Budget information during recording
To ensure that employees are continuously informed about the remaining budget and can make better decisions based on it, the remaining hours are displayed when recording to a scheduled task.
1.1. Budget information in the timr Web app

1.2. Budget information in the timr app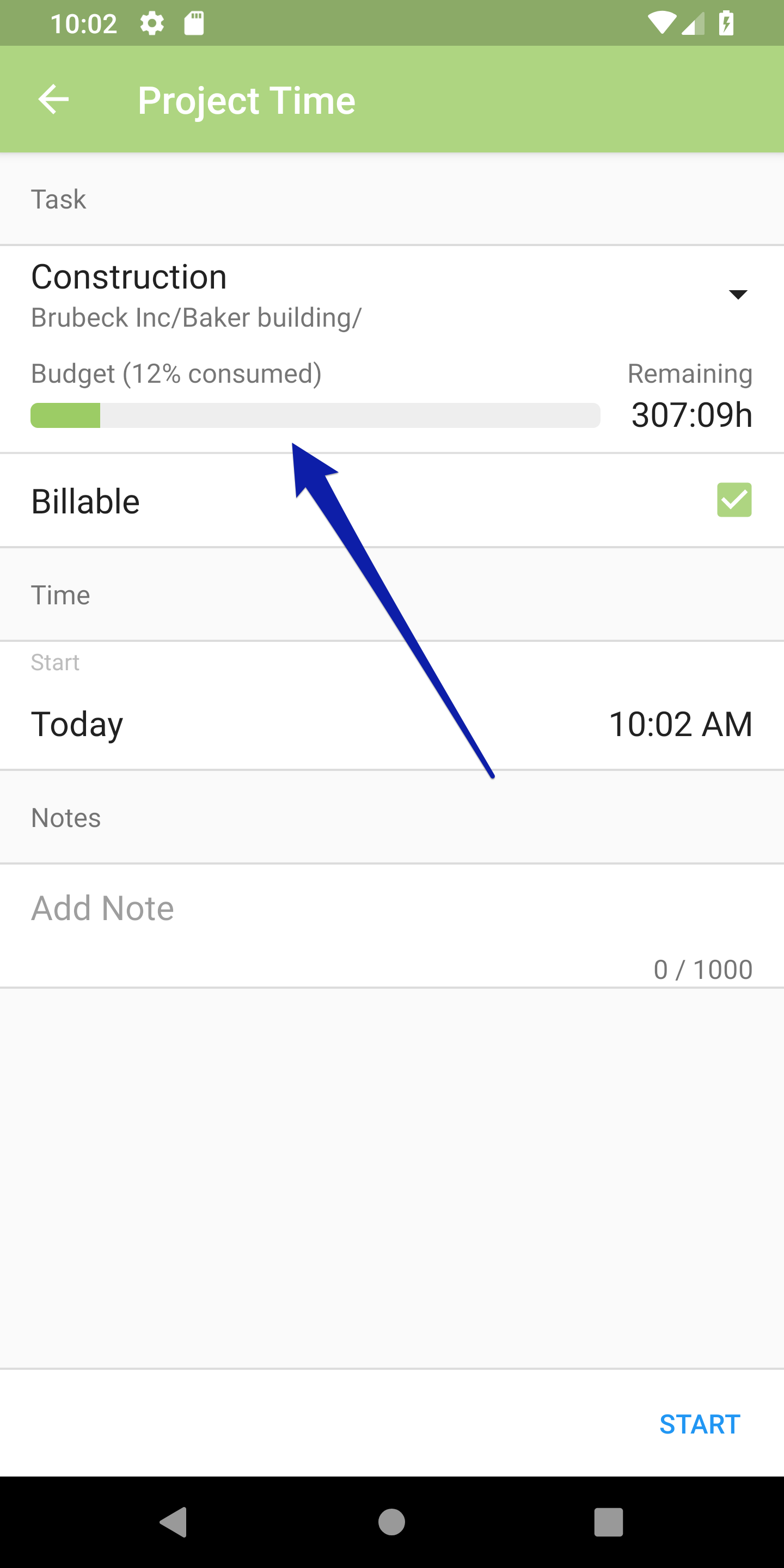 2. Budget Dashboard for Employees
In "Reports/Budget Dashboard" each employee gets an overview of his tasks and the budget status of these tasks.
Marker 1: To see also completed tasks, activate the selection "Include inactive tasks".
Marker 2 and 3: Via "All tasks" the main tasks are displayed. By clicking on a project (3), you are at the project level and existing subtasks are also displayed.
Marker 4:
- "Planned" shows the directly assigned employee budget or project budget.
- "Remaining" shows the hours that are still available.
- "My Actual" are hours that you have booked on the project.
- "Consumed" concerns the total used hours for the project.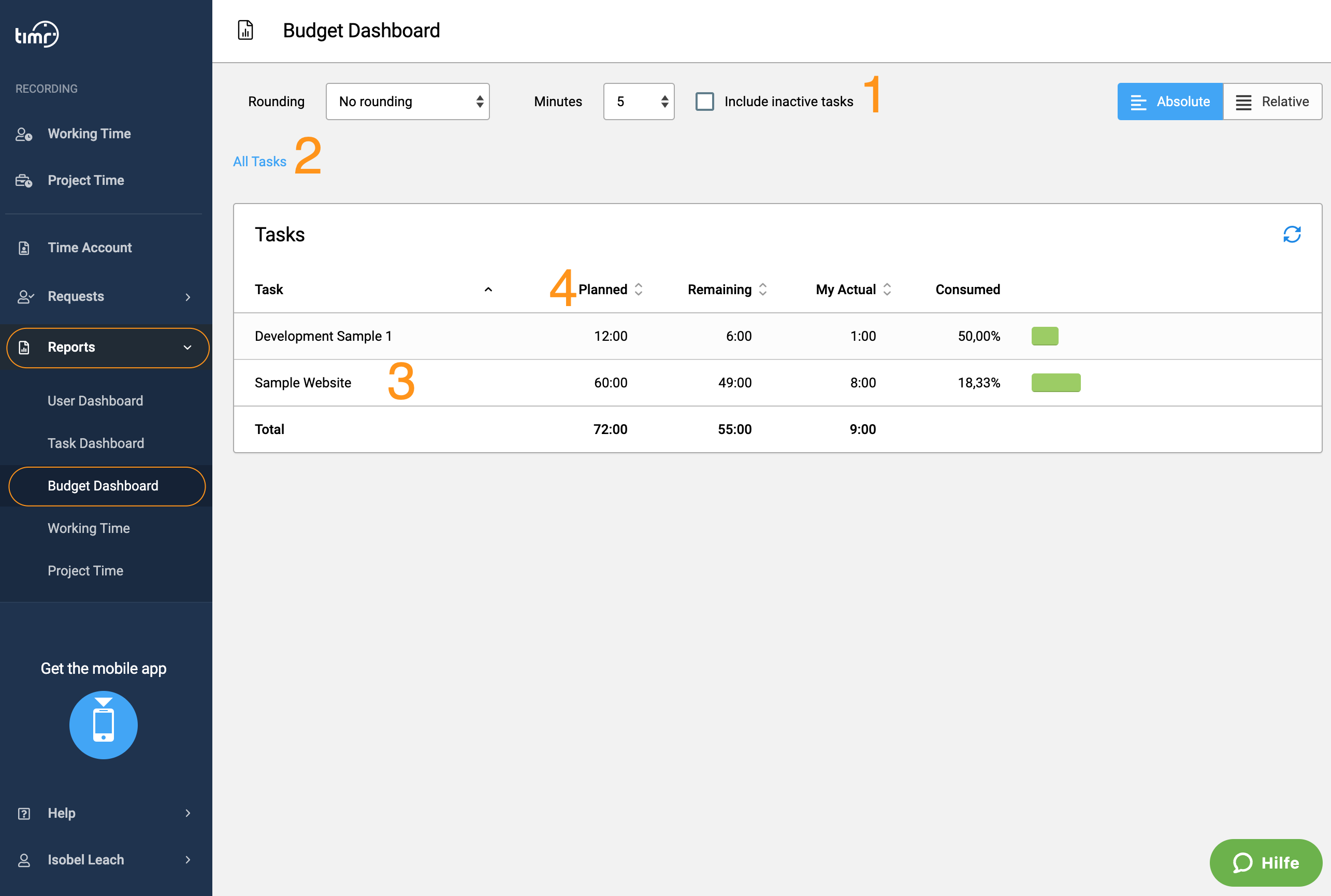 Note: Billable hours are displayed in green, non-billable hours in orange. Red indicates that the budget has already been exceeded.

In the overview you can see whether hours have been explicitly assigned to you (employee budget) or whether you can access a project budget.

2.1 Employee Budget
Based on the planned, the open and your actual hours you can see that this is a fixed employee budget. The user has been assigned a budget of 3 hours. 1 hour is already used, 2 hours are still open.


2.2 Project Budget
If this is a project budget that you can post to, you can tell by the fact that the sum of your used hours plus the open hours does not equal the sum of the planned hours.
In the example, a total of 12h are planned for the project. Your "actual" is 1h, the sum of your used hours plus the remaining hours is 7h. This means that here a total of 5h have been booked to the project by other employees. This shows that the planned 12h is a shared project budget.

3. Budget Warning Emails
If activated, warning emails will be sent to the employee and the project manager/administrator as soon as an employee exceeds a certain amount of his task budget (see Budget Configuration).