1. What are the options for task selection?
2. Configure task selection in the settings
In this article, you will learn what task selection options are available and how to configure them to get to your personal task selection the fastest.
1. What are the options for task selection?
When entering your project time, you have various options for task selection.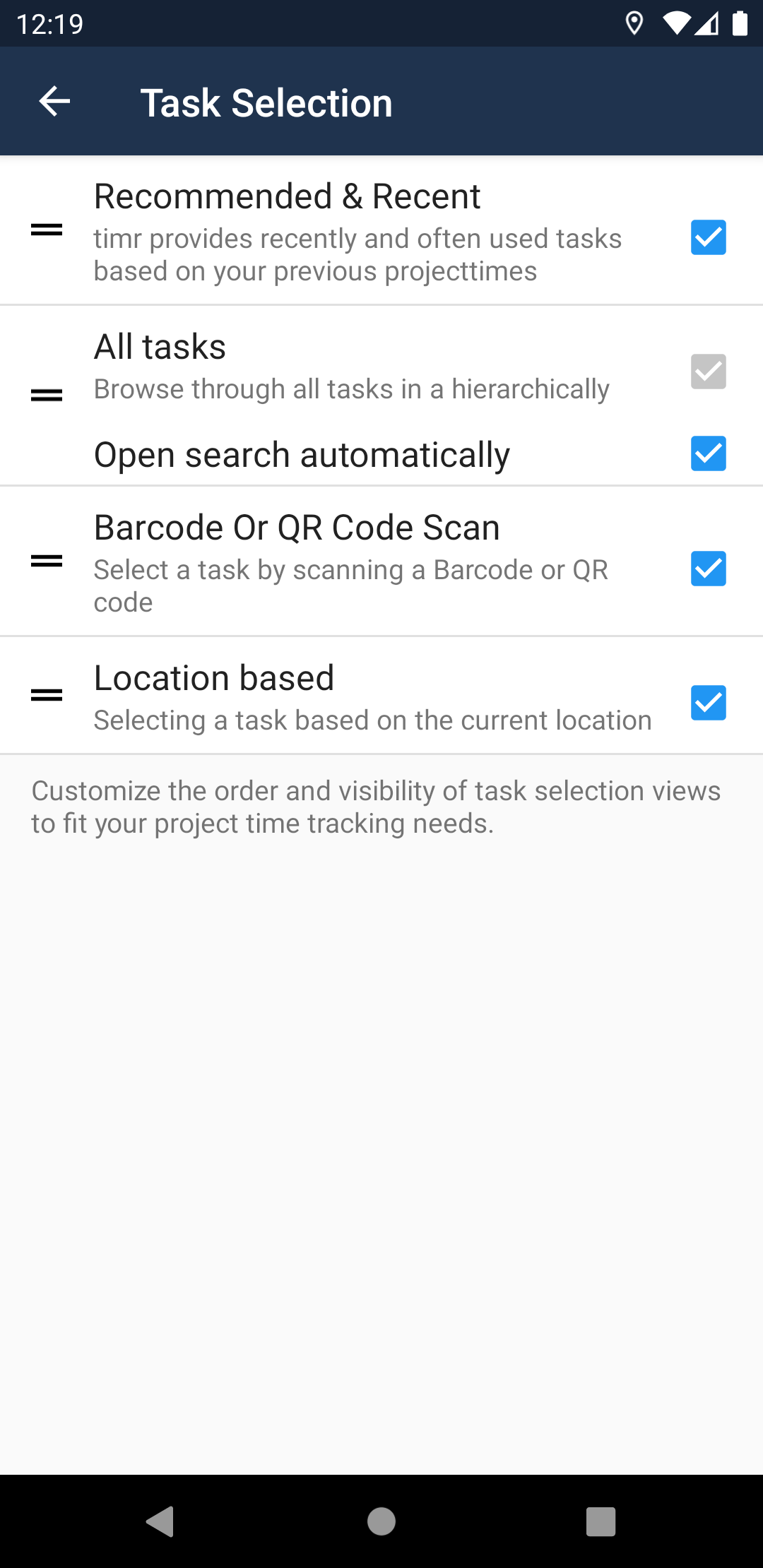 1.1 Suggested tasks
You will find under "Suggested" tasks that you normally do on this day of the week. For example, if there is always a team meeting on Monday morning, timr will show this task as a selection.
Under "Recent", recently used tasks are listed based on your last recorded project times.
1.2 All tasks
Manually browse all tasks created in timr or assigned to your user. The entire task tree will be displayed hierarchically as a selection.
1.3 Open search automatically
If this option is activated, the search function opens when you select a task. You type in the task you are looking for and get a task selection already at the first letter input.
1.4 Scanning a barcode or QR code
You have the option to enter project times by scanning a barcode or QR code. If you activate this option, timr will request access to the camera.
If you now select the task selection, the camera will open. You can scan a code and press "Start" to start time recording. (Continue to the instructions on how to create a barcode).
1.5 Location based
The task selection is based on your current location.
2. Configure task selection in the settings
In the app settings, you can configure the task selection according to your needs. To do this, you select which options are available and in which order the relevant views are displayed.
To do so, enter the ... More tab in the timr app and there go to Settings.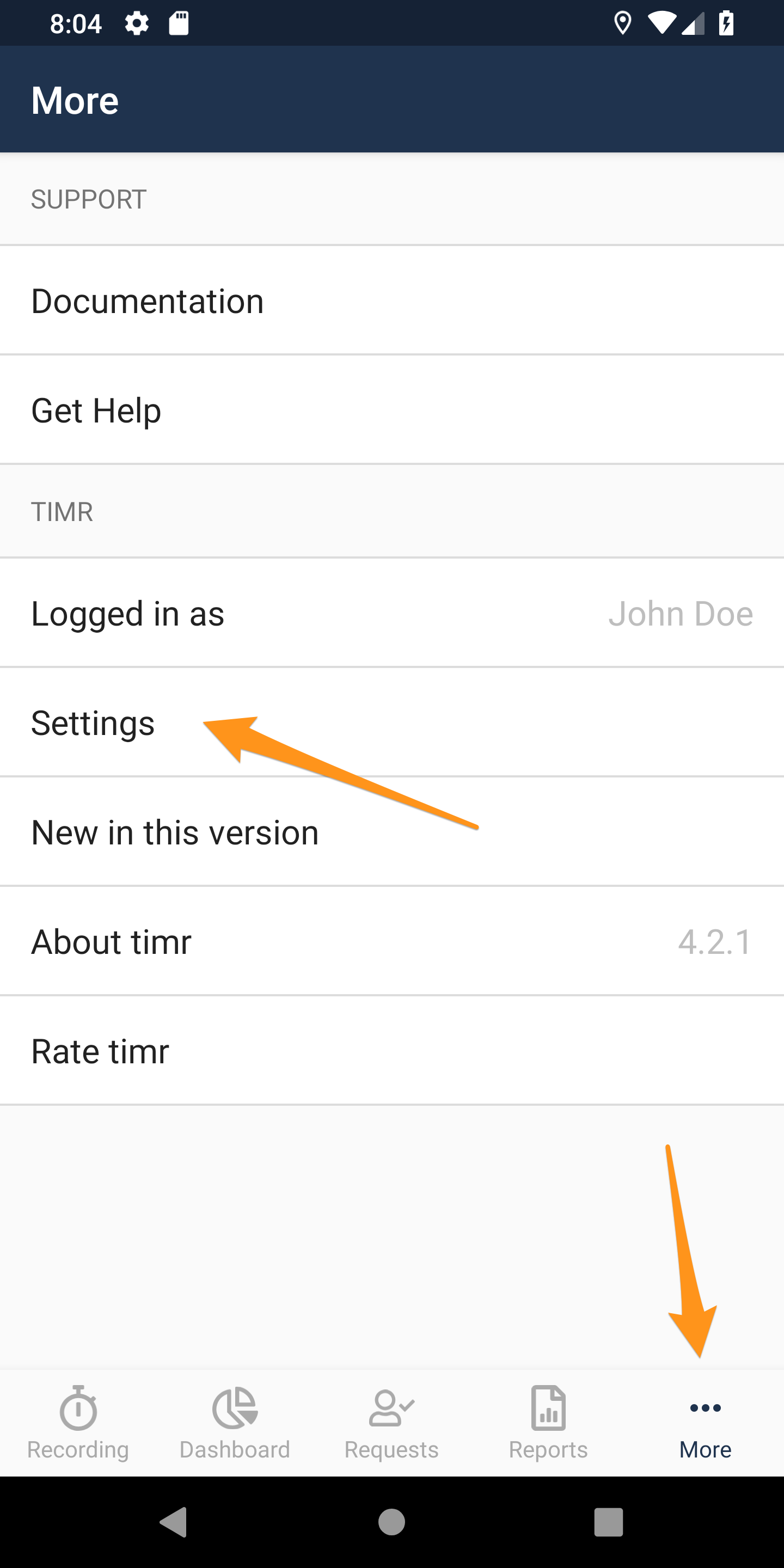 Tap on Task Selection.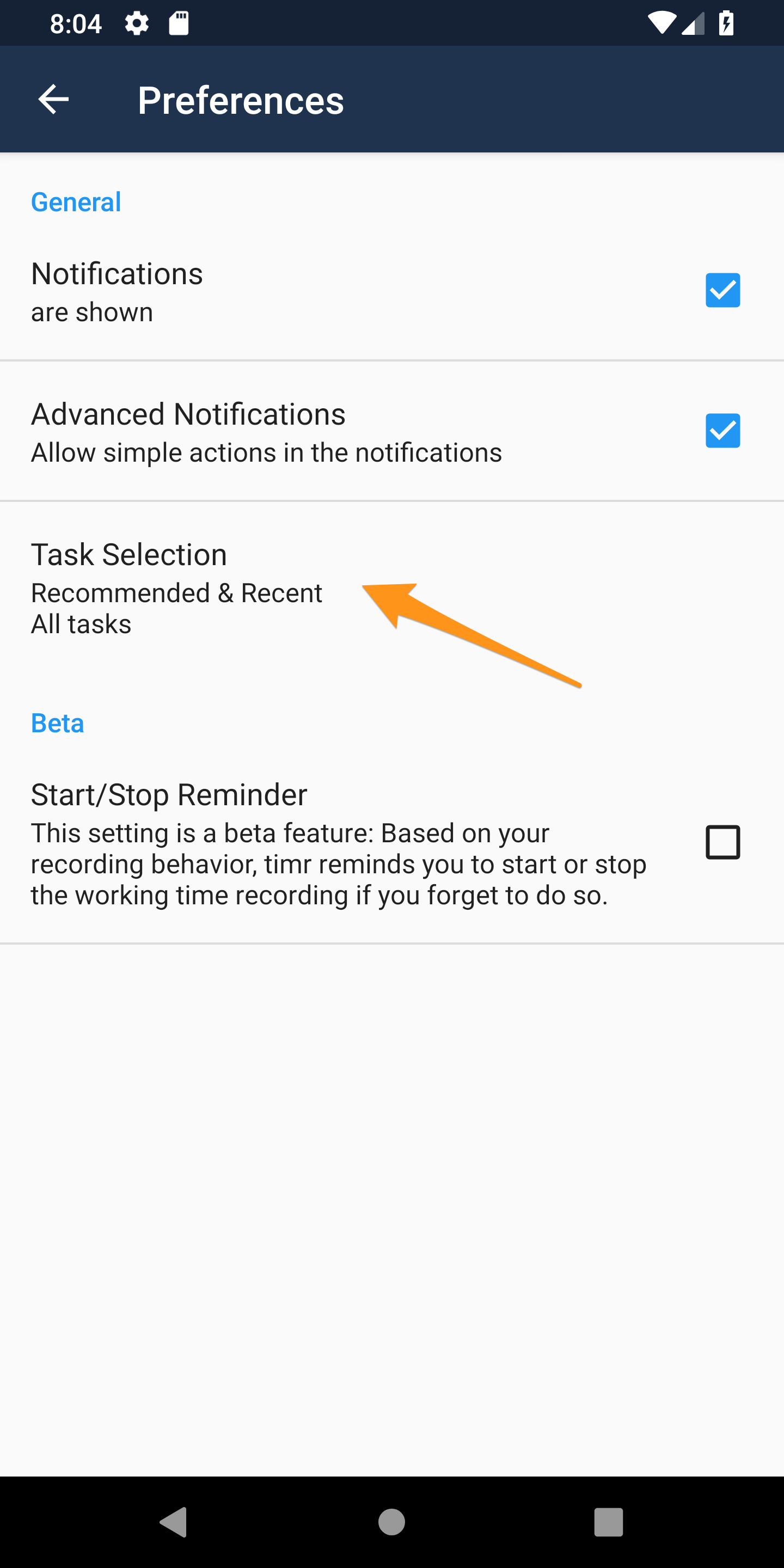 Now choose which options are available for the task selection and in which order they should be displayed. To change the order, move the relevant option by tapping on the dashes on the left (marker) and then dragging/moving it to your intended place.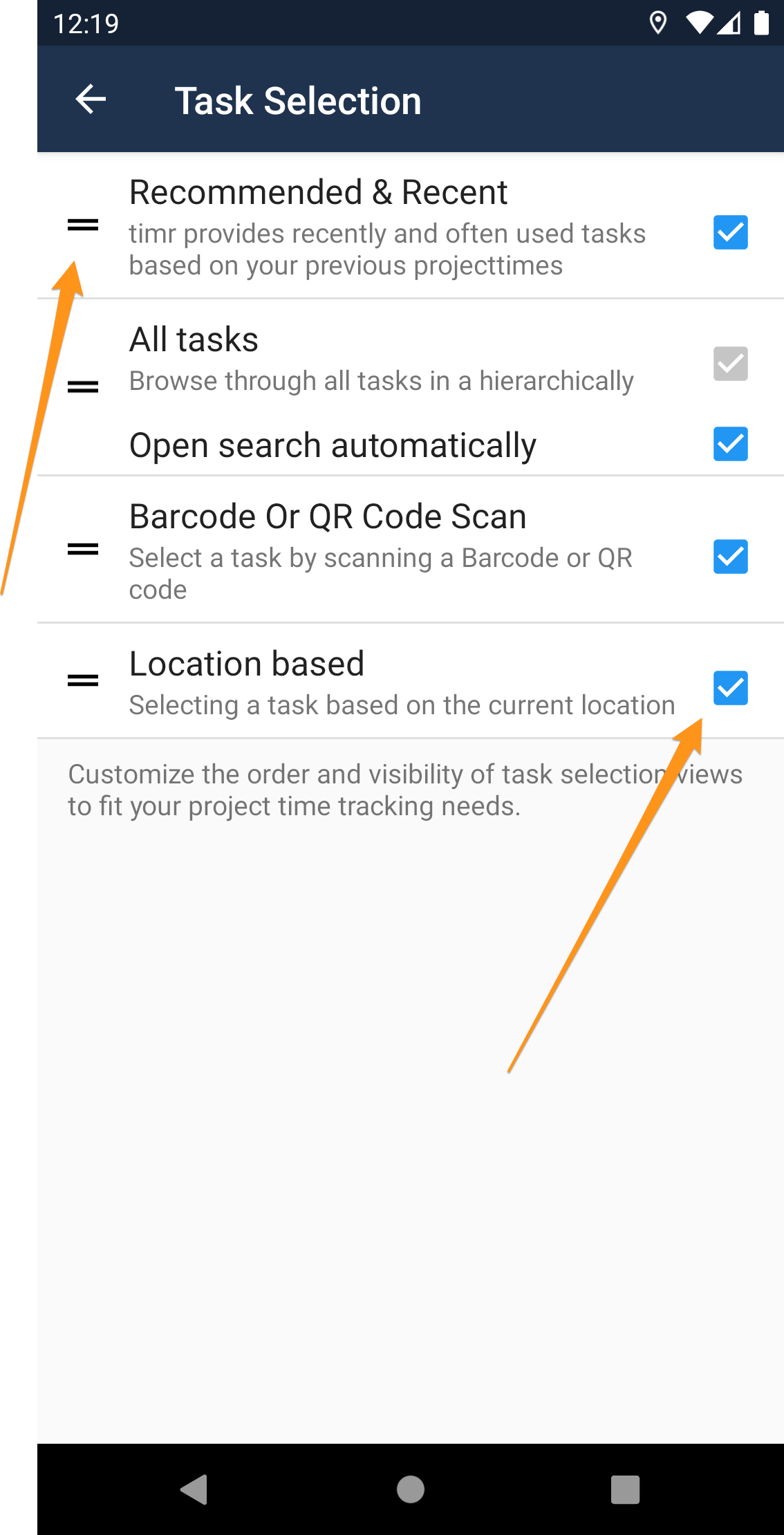 Depending on the selection you have made, the task selection in Project Time Recording will show you the corresponding options in the chosen order.