1. What are the options for task selection?
2. Configure task selection in the settings
3. Task selection with barcode or QR code
1. What are the options for task selection?
When entering your project time, you have various options for task selection.
1.1 Recommended and recent tasks
To facilitate task selection when entering project time, timr can suggest recently used tasks based on your most recently entered project times.
1.2 All tasks
Manually search all tasks created in timr or assigned to your user.
1.3 Scanning a barcode or QR code
You have the possibility to record project times by reading a barcode or QR code. To do so, you can scan a code directly from the task selection in the project time tracking of the timr app and start the time tracking.
2. Configure task selection in the settings
In the app's settings you can configure the task selection according to your needs. To do this, you select which options are available and in which order the relevant views are displayed.
To do so, enter the ... More tab in the timr app and there go to Settings.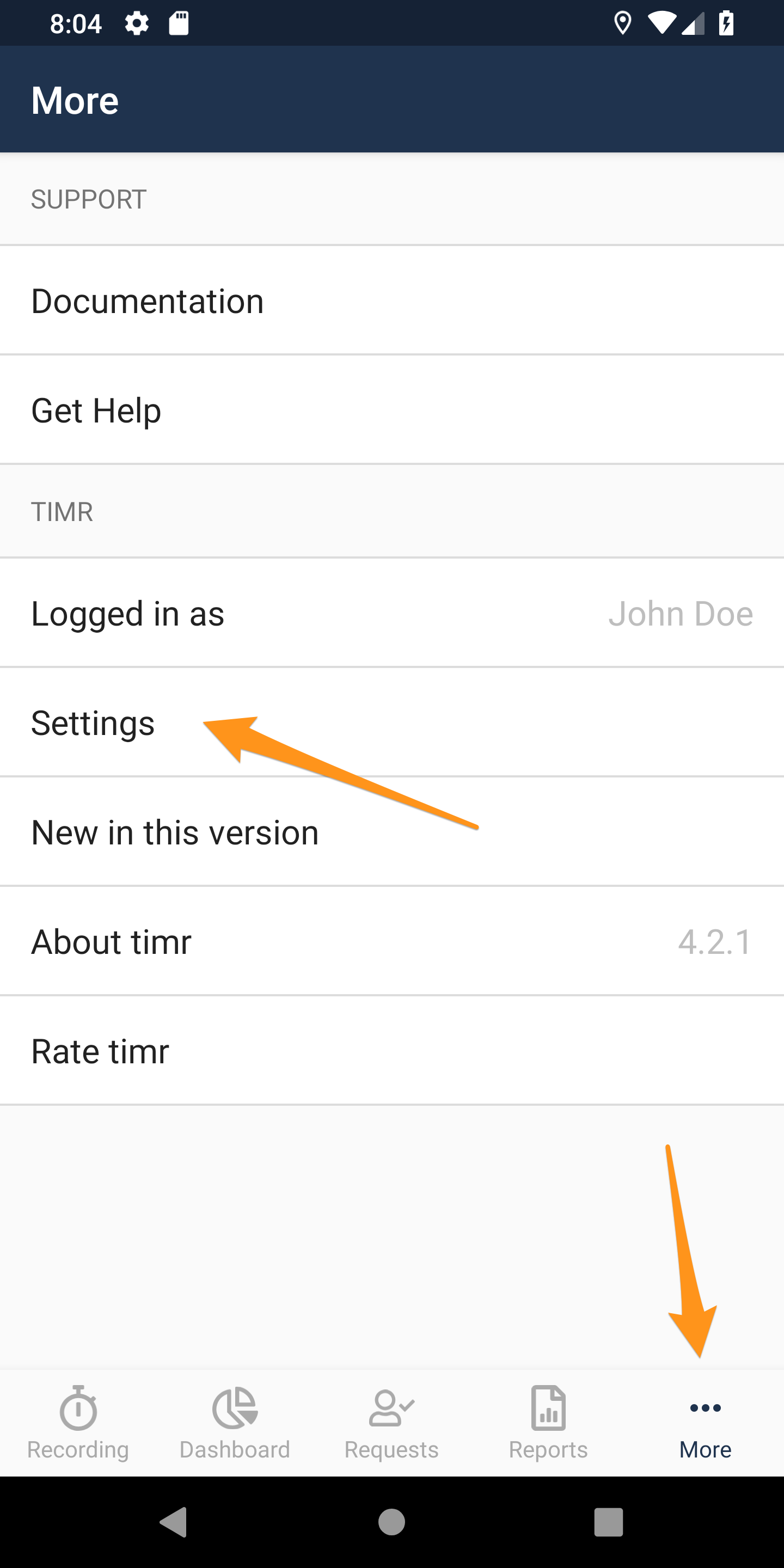 Tap on Task Selection.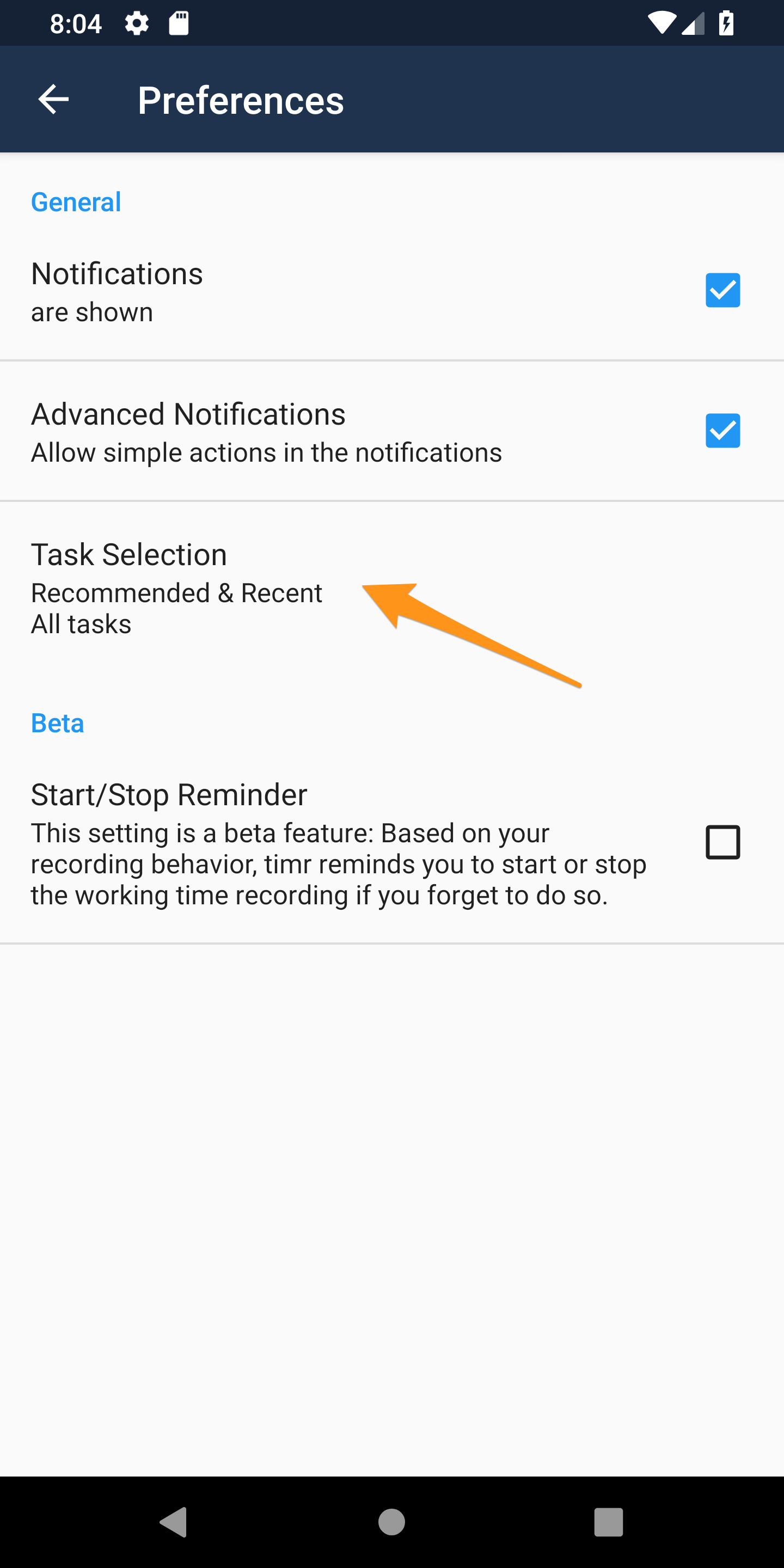 Now choose which options are available for the task selection (marker 1)and in which order they are displayed. To change the order, move an option by tapping on the 2 lines to the lef (marker 2) and then drag it to its designated place.
If the scanner does not recognize your barcode, please activate the Alternative Scanning option (marker 3). This function is still in beta, as Android has very different camera modules and therefore certain software parameters have to be adjusted for each manufacturer during the scan. The Alternative Scanning uses different software parameters.
Depending on the selection you have made, the task selection in Project Time Recording will show you the corresponding options in the chosen order.
3. Task selection with barcode or QR code
You can activate the option Scan barcode or QR code for the task selection under More > Settings > Task selection (see 2. above).
You can also move this option to the 1st position, so that the scanner is immediately activated for code reading when tasks are selected.
The scan becomes active when you start the project under Recording and then click into the task.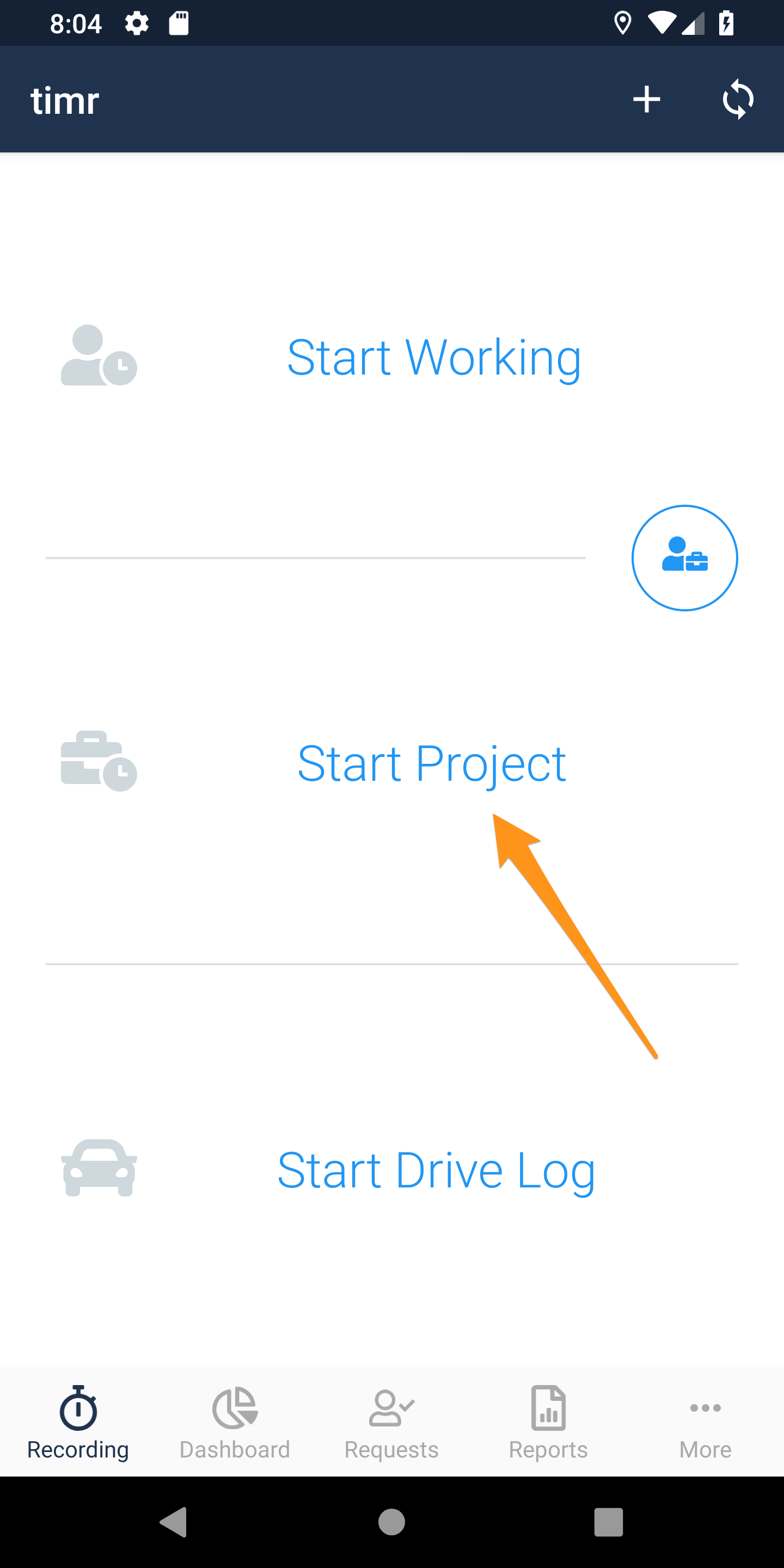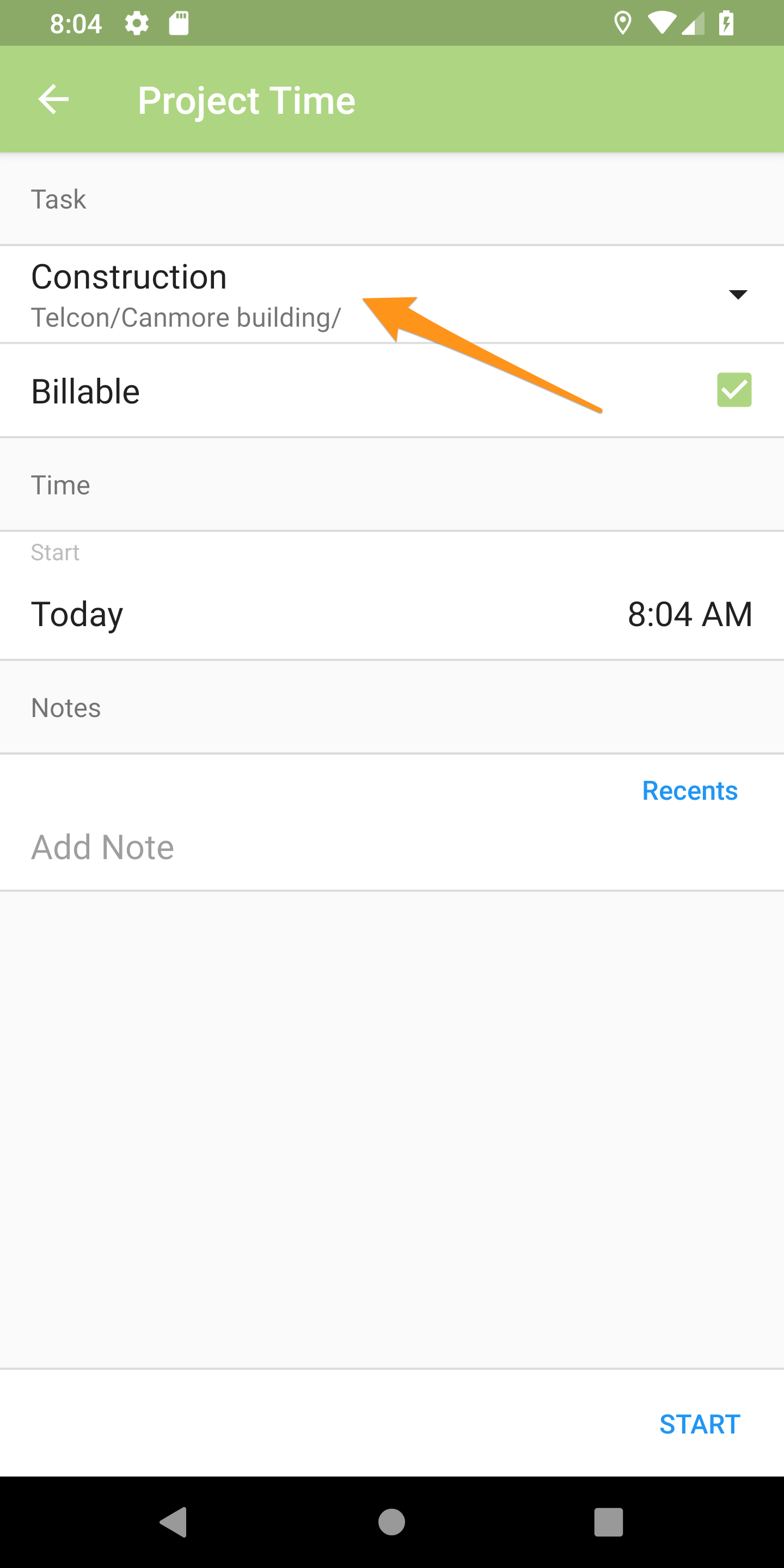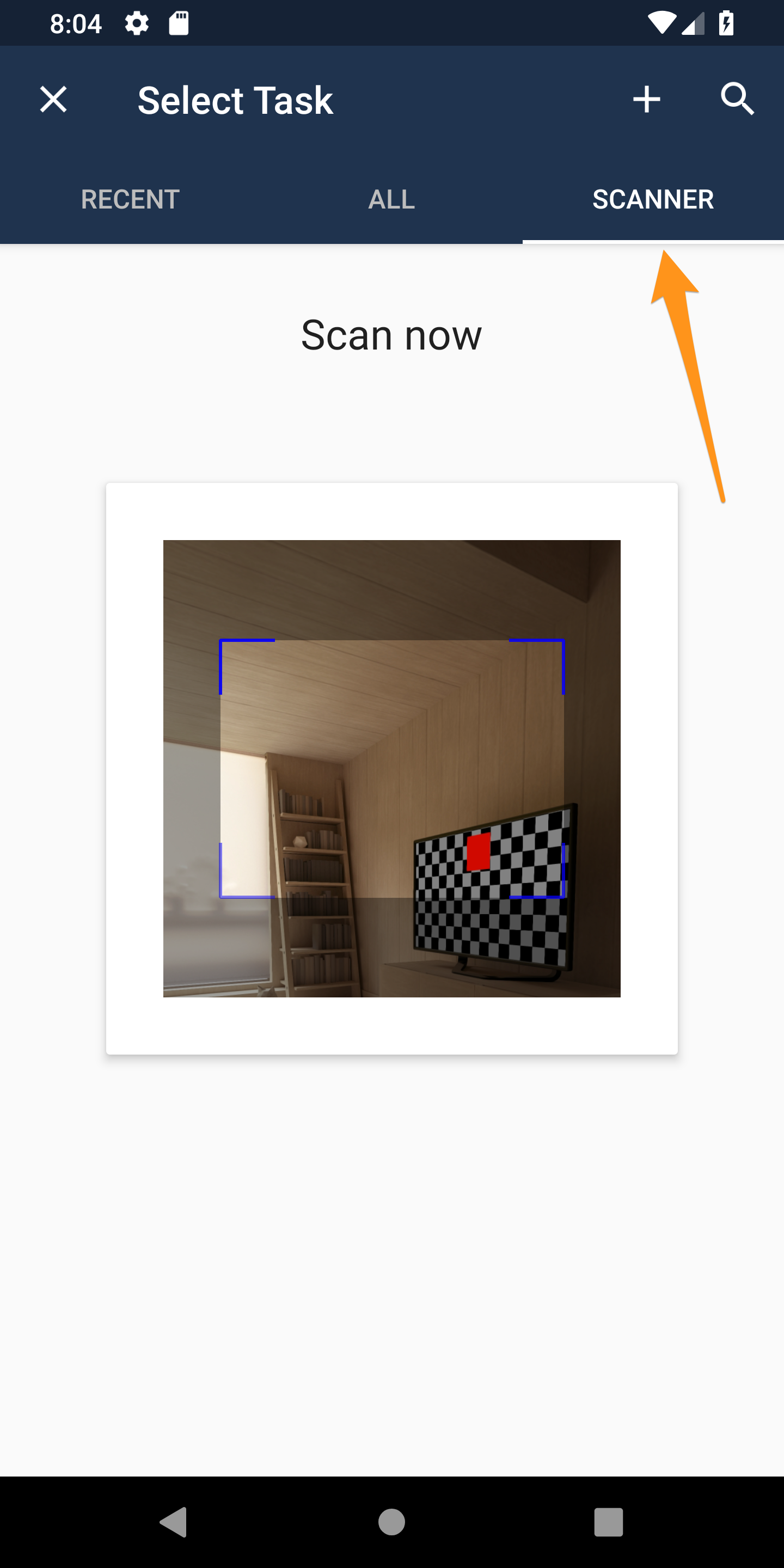 If the scanned task is unique, it is also selected immediately. Then click on Start to start the time recording.
Generating barcodes
You can generate barcodes with the following tool: https://www.the-qrcode-generator.com/
Here you simply have to code the name of the task. For example, if the task is called Customer Maier/Project/Task123, code Maier 123 and the task will be found immediately.