2. Examples of Work Schedule Models
3. Booking ratio Project time to Working time
1. Add Work Schedule Models
In timr you can create as many different Work Schedule Models as you need.
You can configure and manage your Work Schedule Models by going to Administration/Work Schedule Models. Choose "+Add Work Schedule Model" to create a new Model.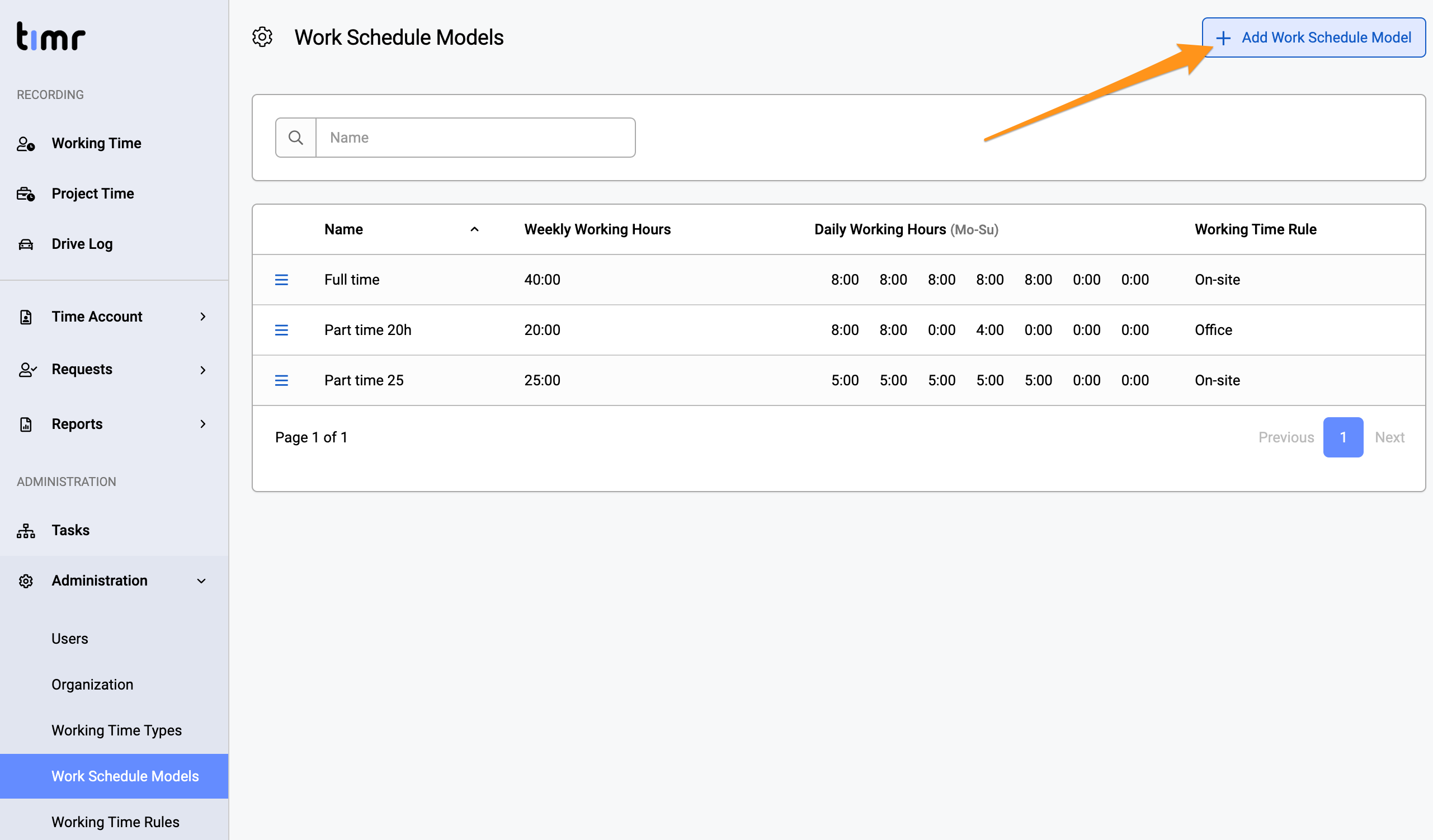 Give your Work Schedule Model a corresponding name and set the target hours per day. Additionally you have the possibility to assign working time rules and fixed break models.
2. Examples of Work Schedule Models
2.1. Fulltime
2.2. Part time 80%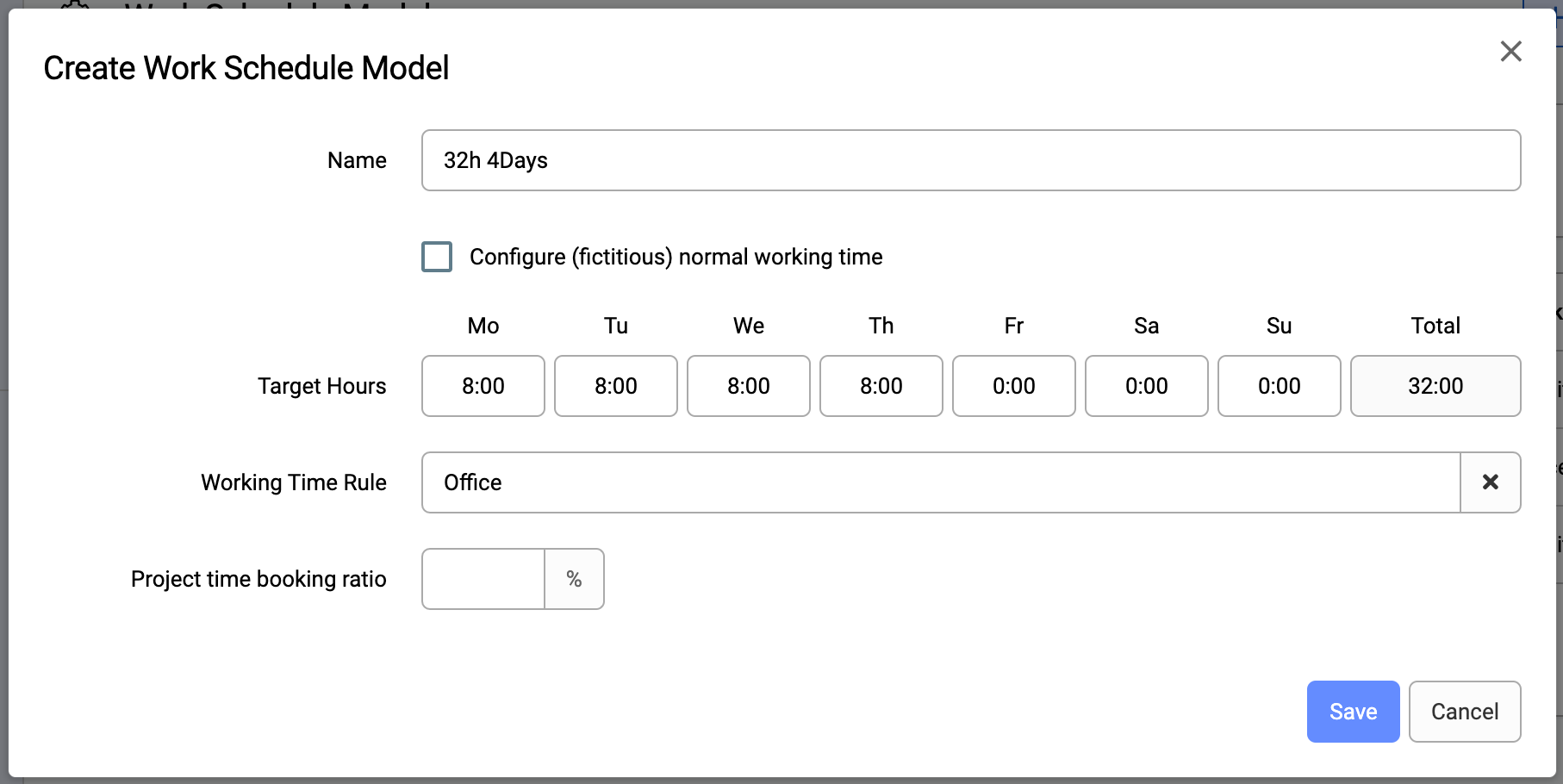 2.3. Part time 50% (evenly divided)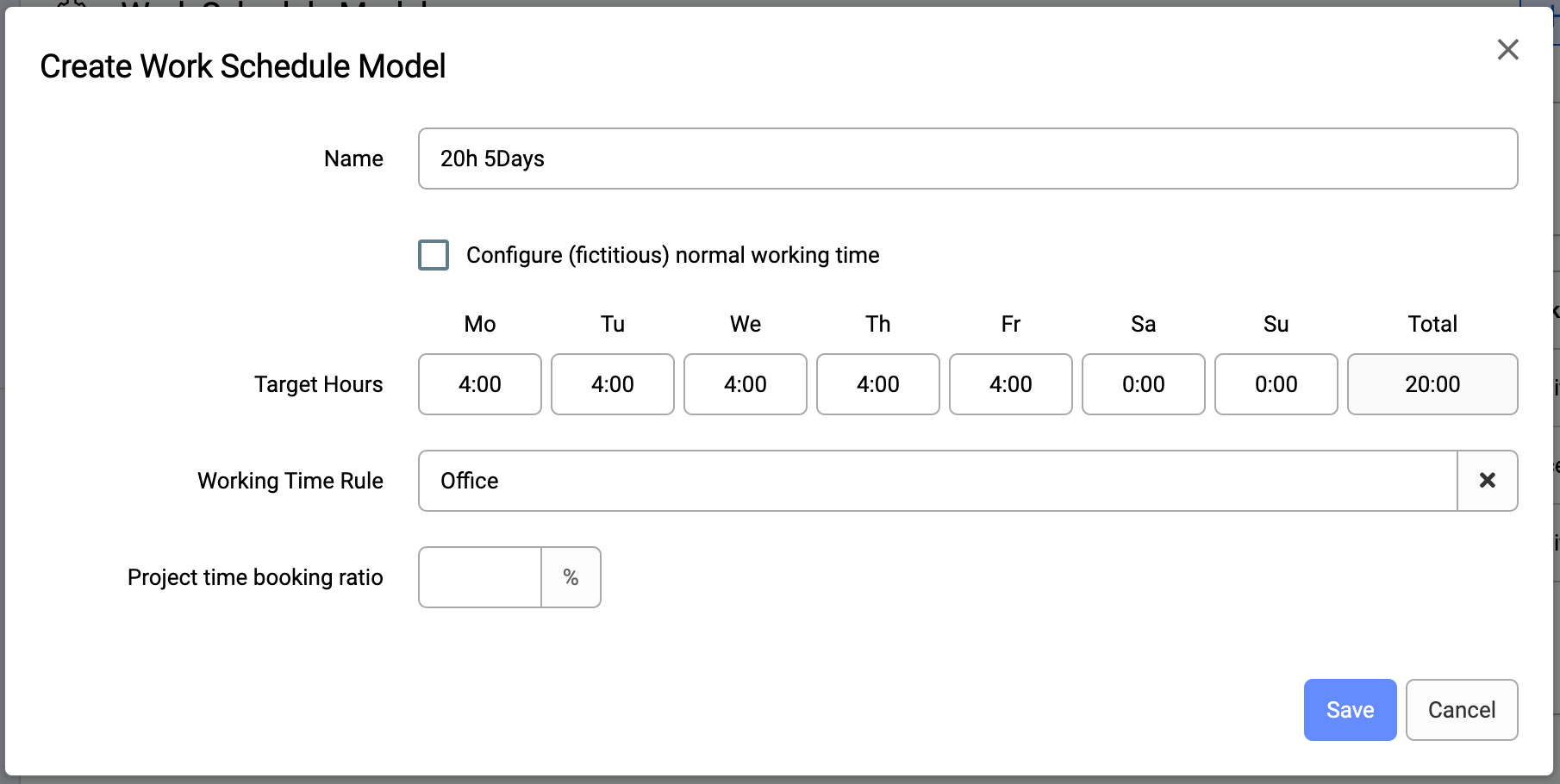 2.4. Part time 50% (individually divided)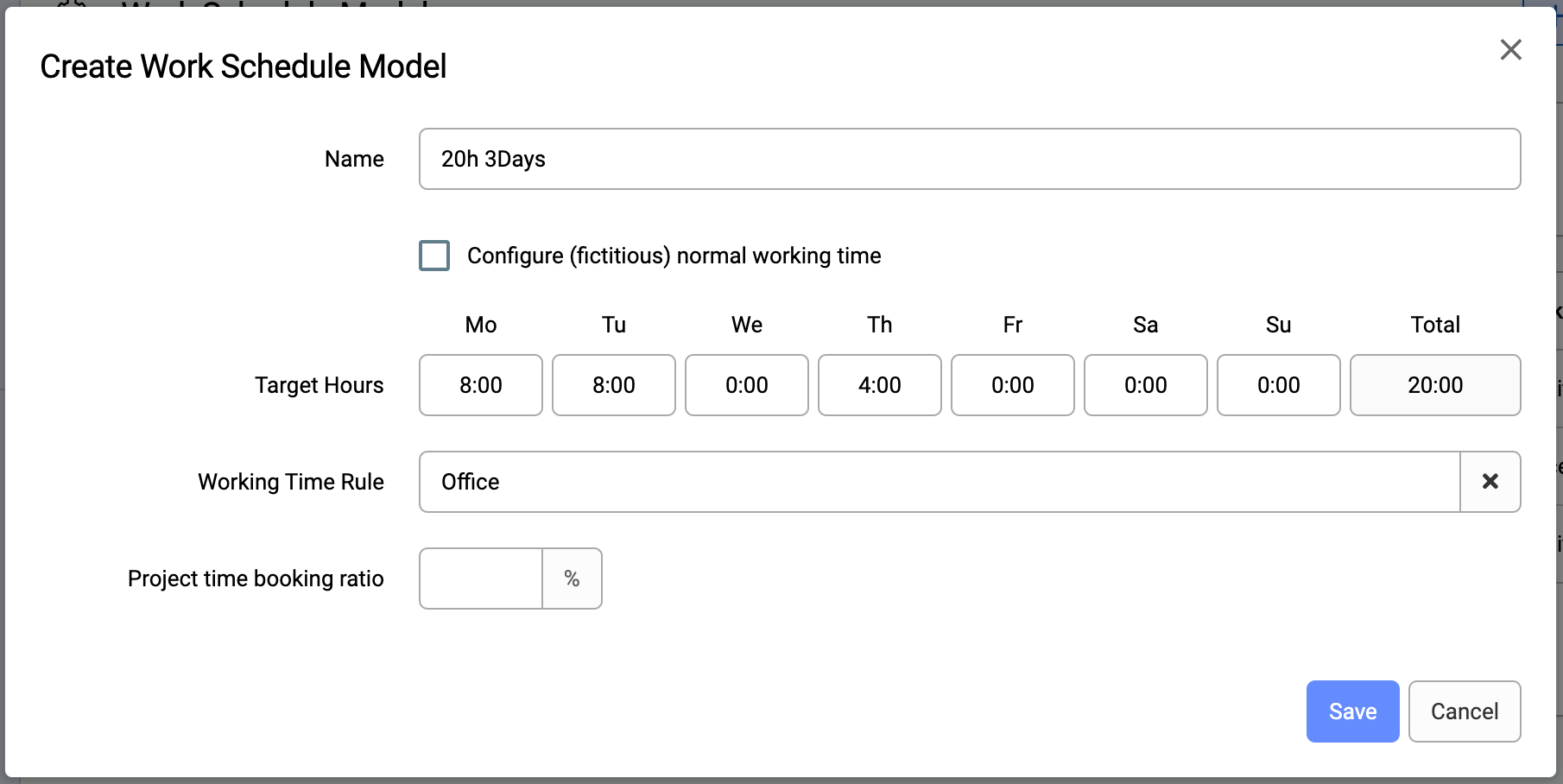 3. Booking ratio Project time to Working time
If you record project time in addition to working time, you can also define in the working time model how many % of the working time must necessarily be allocated to the project time. For this you enter a ratio in %.