In the settings of your timr account (menu Administration/Settings > Working Time) you can activate an automatic validation for overlapping working hours.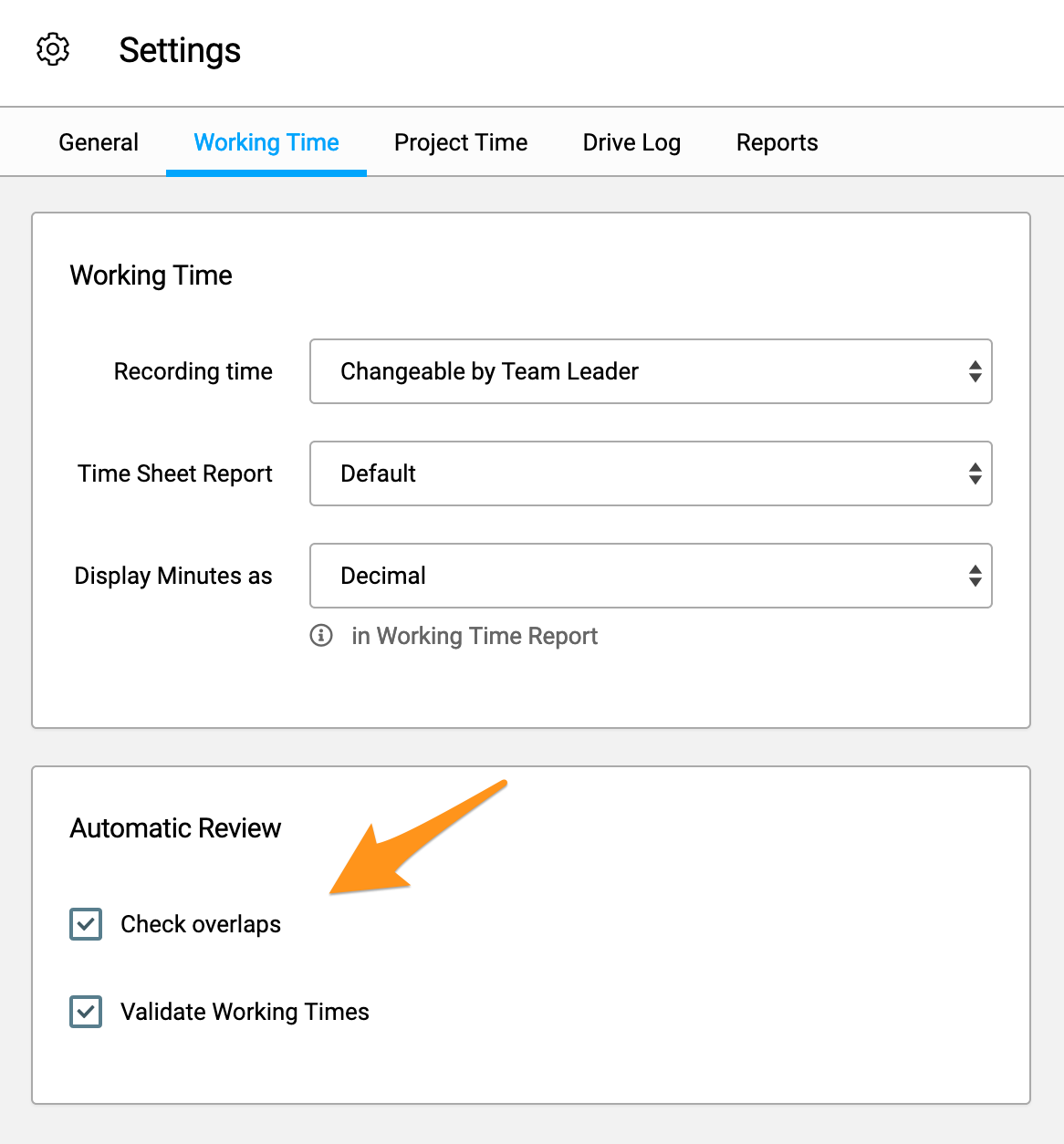 timr automatically checks if there are overlaps in the working time records. If this is the case, you receive a corresponding note in the time & leave account.

The overlap will also be indicated in the Reports/Working Time menu.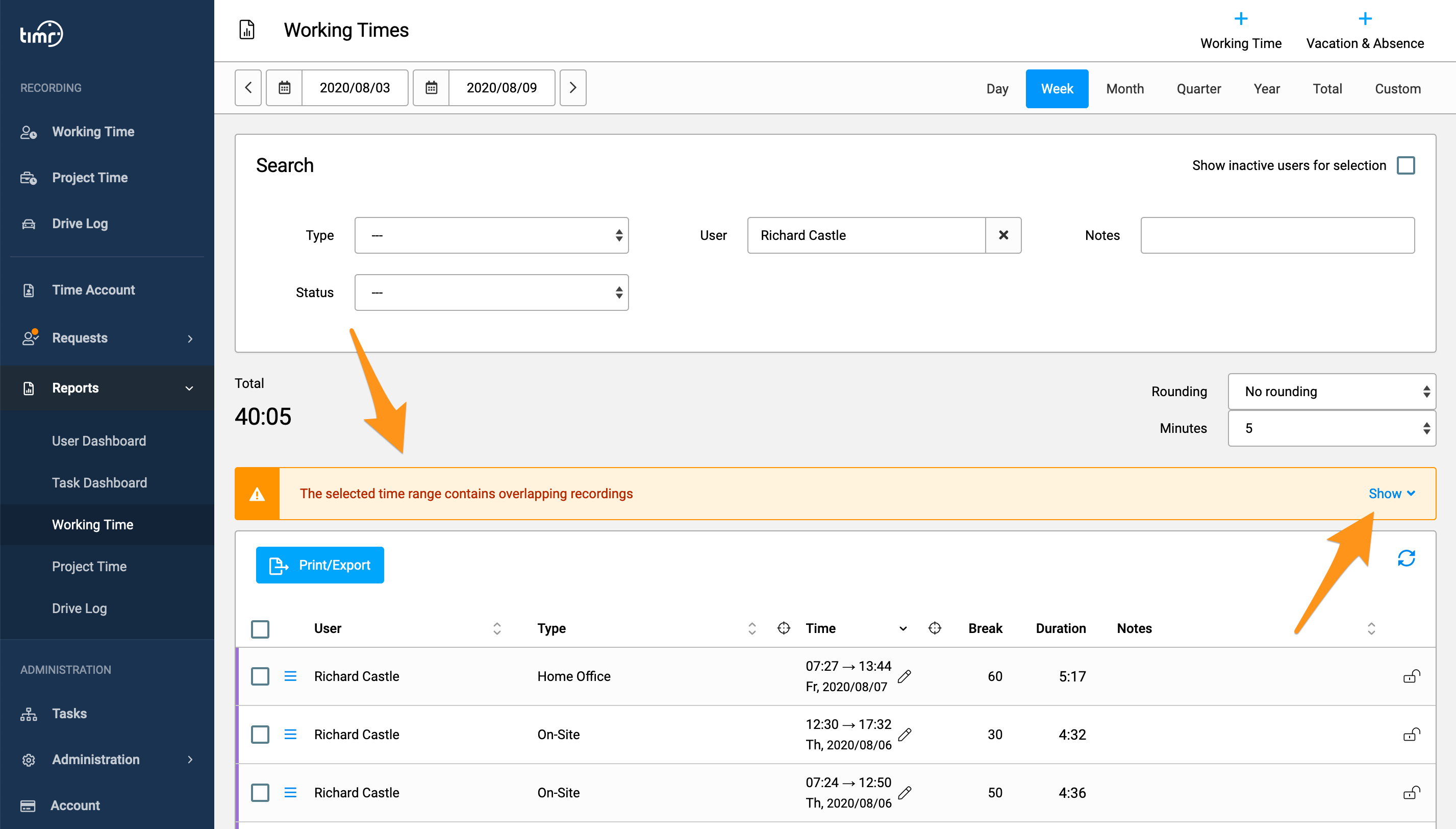 There you can also see details of the overlap.