Contents
1. Web app and Smartphone Apps
2. Your account and credentials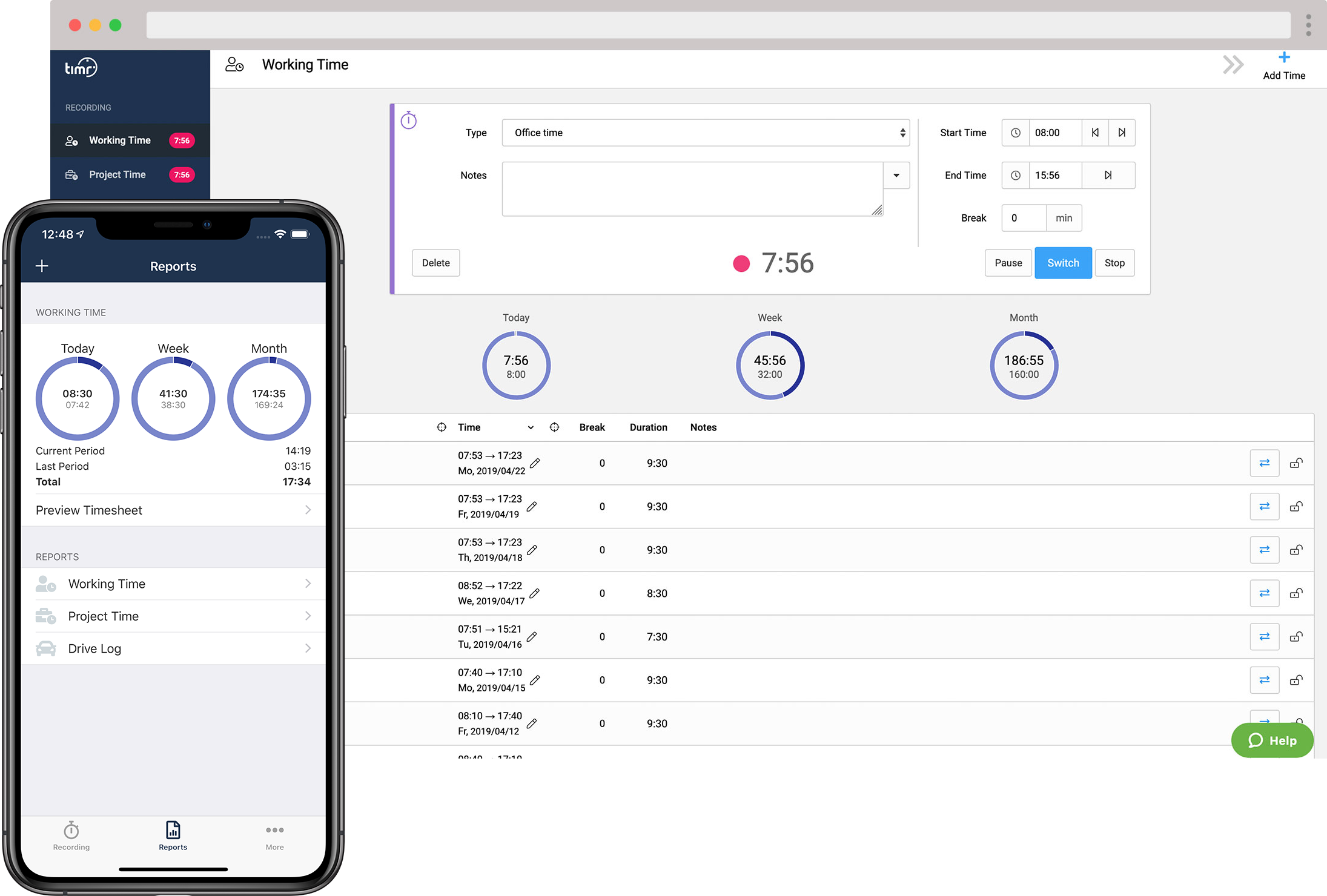 1. Web app and Smartphone Apps
timr
basically consists of two elements, the
web application
and the
app
on the smartphone
. We recommend to use the web application in the office and the app on the phone during business trips or field services.
The
w
eb
application
and the
mobile clients
are
always
in sync
automatically
.
The apps offer limited administration features, such as adding new tasks. For extensive
analysis
, as well as full
administration
(adding users
,
customizing the project structure), we recommend using the
timr web application
. It is more comfortable to do analysis and administrative tasks with the timr web application. The
apps
are perfect to
easily
track
your time
on the go
.
The timr Android and iOS app are available as offline apps. This way you and your employees can track time anytime and everywhere. As soon as you have a connection again, the app is synced automatically with the web application.
2. Your account and login data
2.1. Your timr URL
During the setup of your timr account you have chosen an account name which is used as part of your timr URL. You can access your timr account any time using this URL. Here is an example for what this URL looks like:
We recommend bookmarking your timr URL in order to access your account easily any time.
Note: This timr URL is the starting point for all users registered in your timr account.
2.2. Login data
Each user you add to your timr account is given a personal login and password. These are used for accessing timr via the timr URL.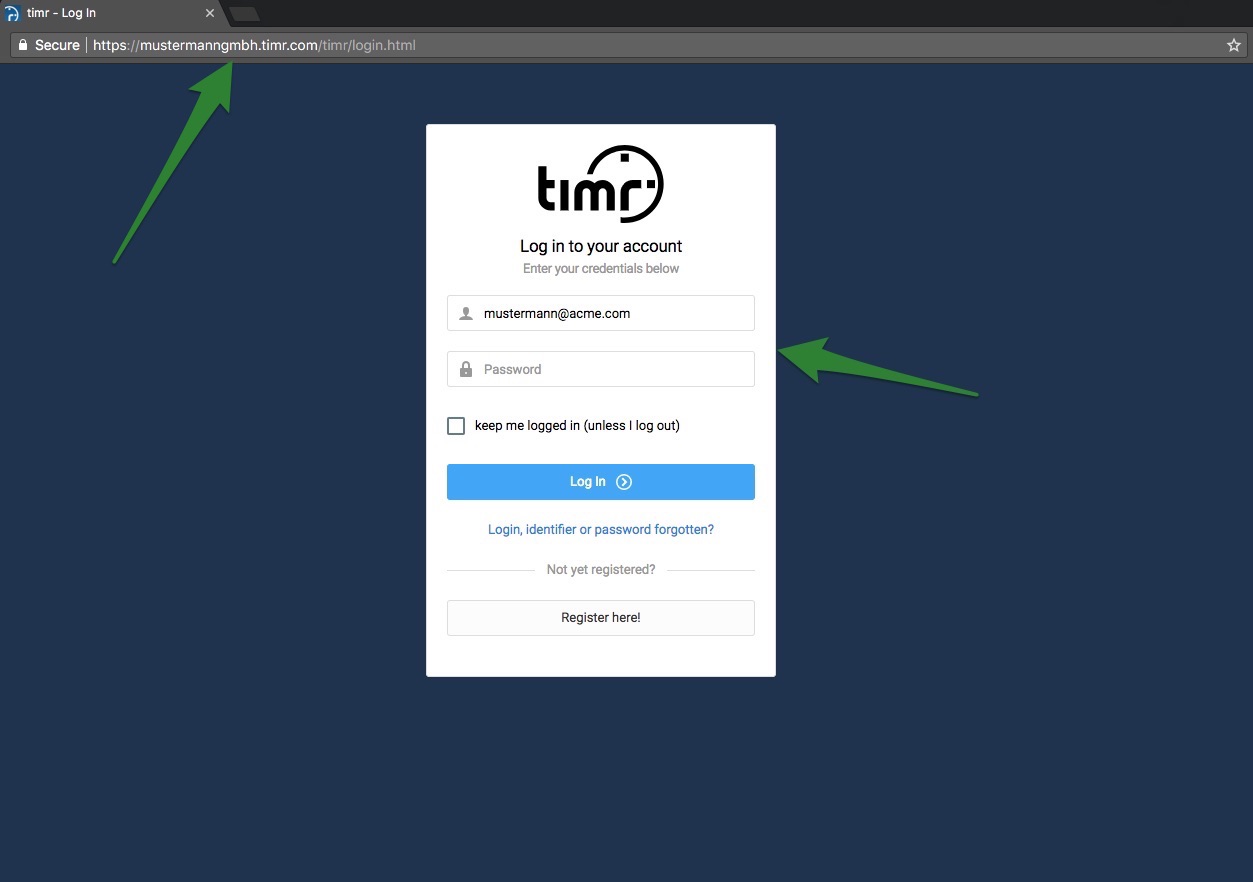 2.3. Accessing timr via the timr App on your smartphone
In order to use the timr App on your smartphone you have to connect the app with your timr account. For this you have to enter your timr URL and your personal login data once when setting up the app.
Afterwards you are connected permanently and can track your time or your trips any time.
You'll only need the timr URL and your login data again if you accidentely have logged out.
3. The 3 timr features
The timr mobile apps as well as the web application offer three main features: "working time", "project time" and "drive log/mileage tracking".
You can use all 3 features at once. However, if you don't need all features it's possible to
hide unused features
.