ATTENTION: To set up timr in your calendar application, you need to generate a private URL. You can see how to do this here. 
1. Open your Google Calendar and click on the little arrow next to "Other calendars"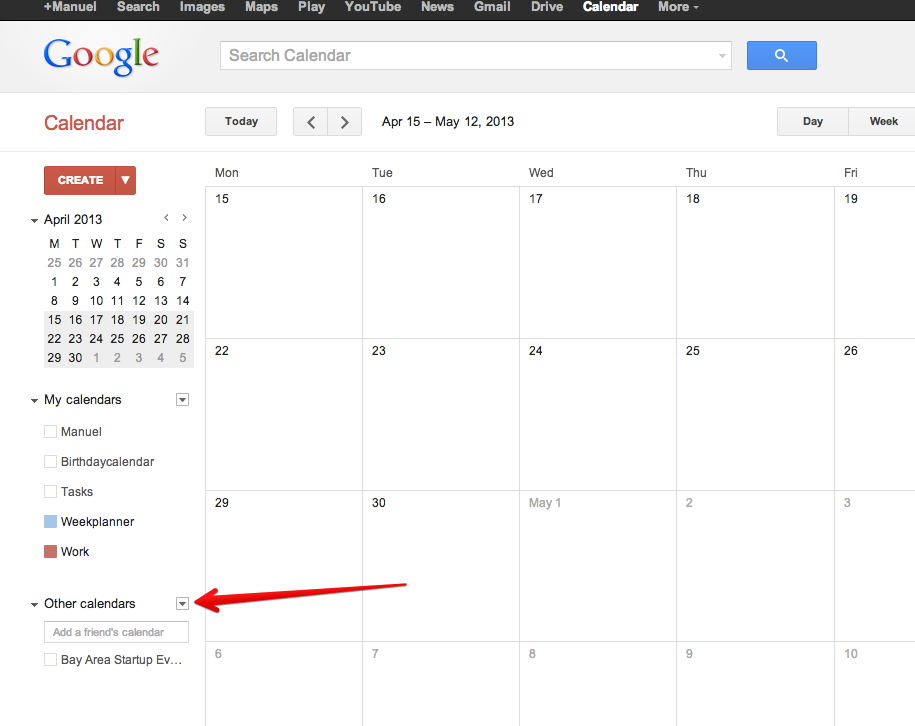 2. Click on "Add by URL"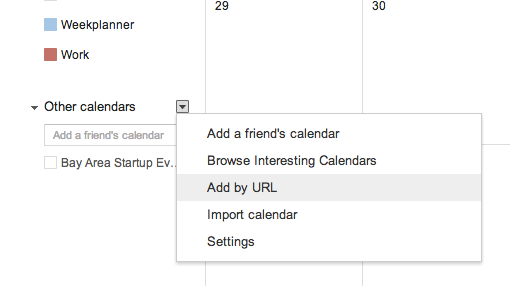 3. In your timr Account go to Administration/Settings and click on "Generate private calendar link". Enter this URL in the dialogue of the Google calendar.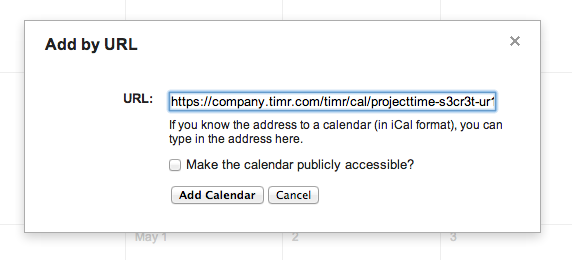 4. After clicking "Add Calendar", the calendar with your time tracks appears in the calendar list.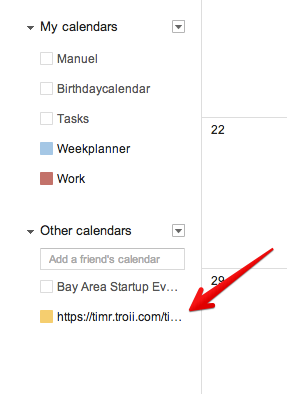 5. Click on the little arrow next to the newly added calendar to choose a color for the calendar and click on "Calendar settings".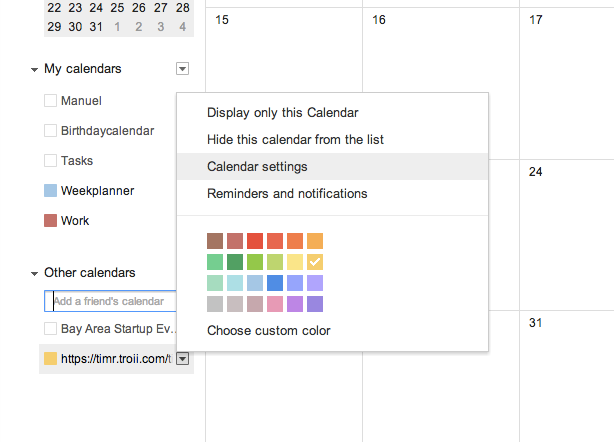 6. Now give the calendar an appropriate name and click on "Save". Your calendar is now set upsuccessfully.