Contents
1.3. Determine the working time model and initialize the Time Account
1. Add Users
You have two possibilities for adding a user in timr: You can add a user manually or you can send a user invitation.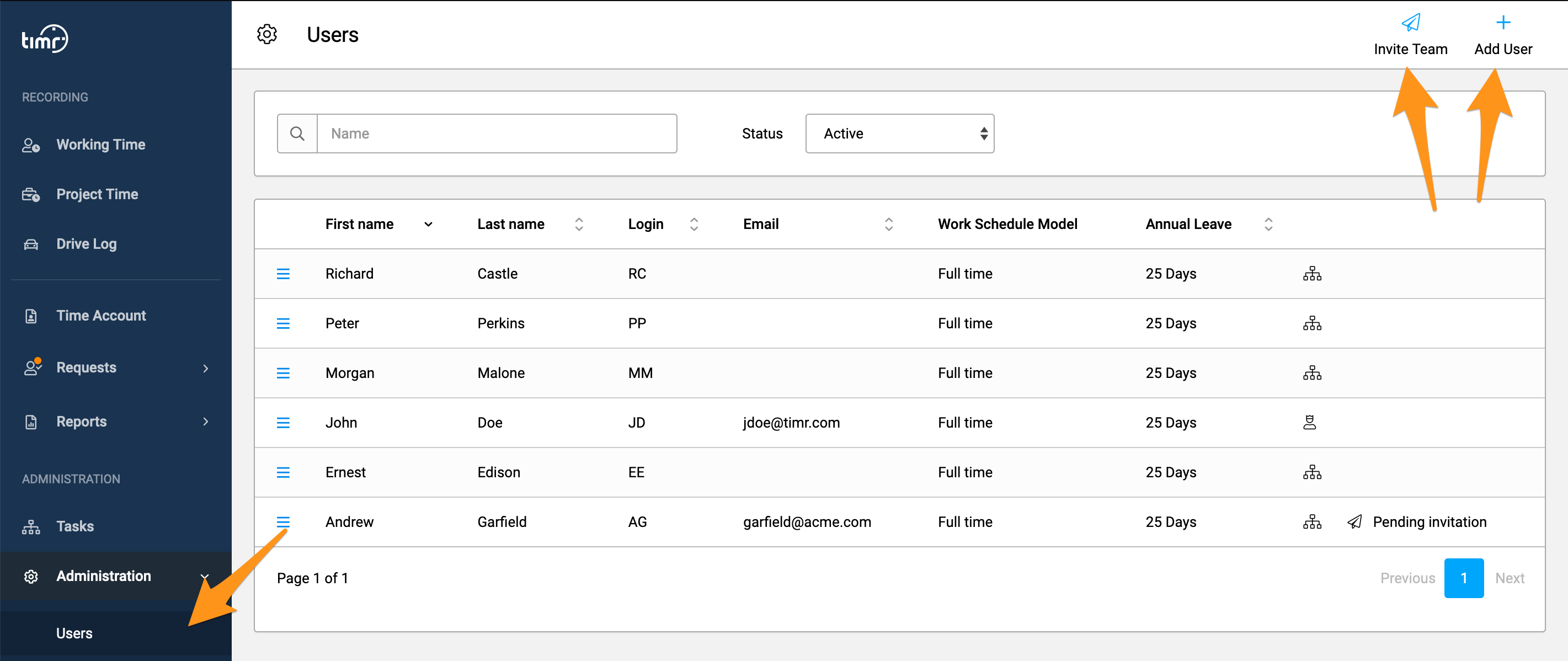 1.1. Invite Users
You can invite one ore more users in one step by choosing "Invite Team".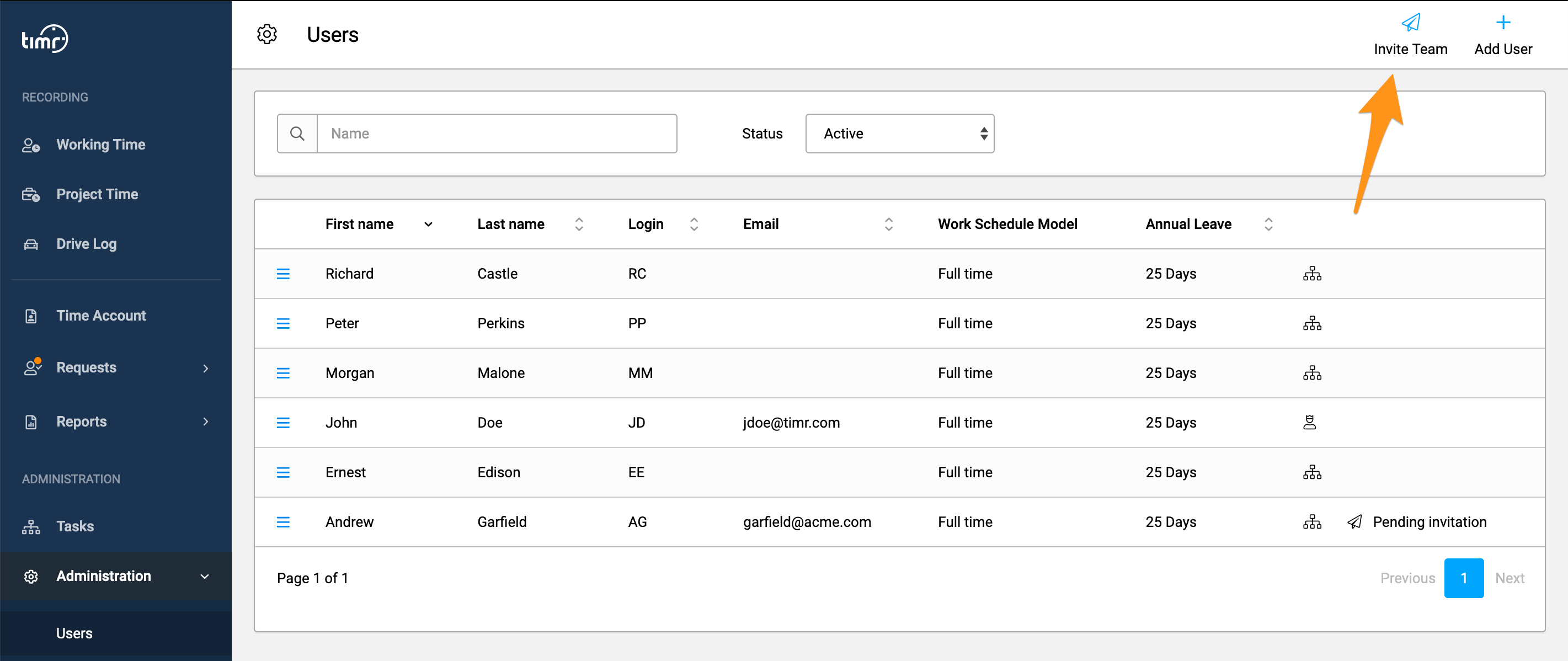 You can now enter their email addresses.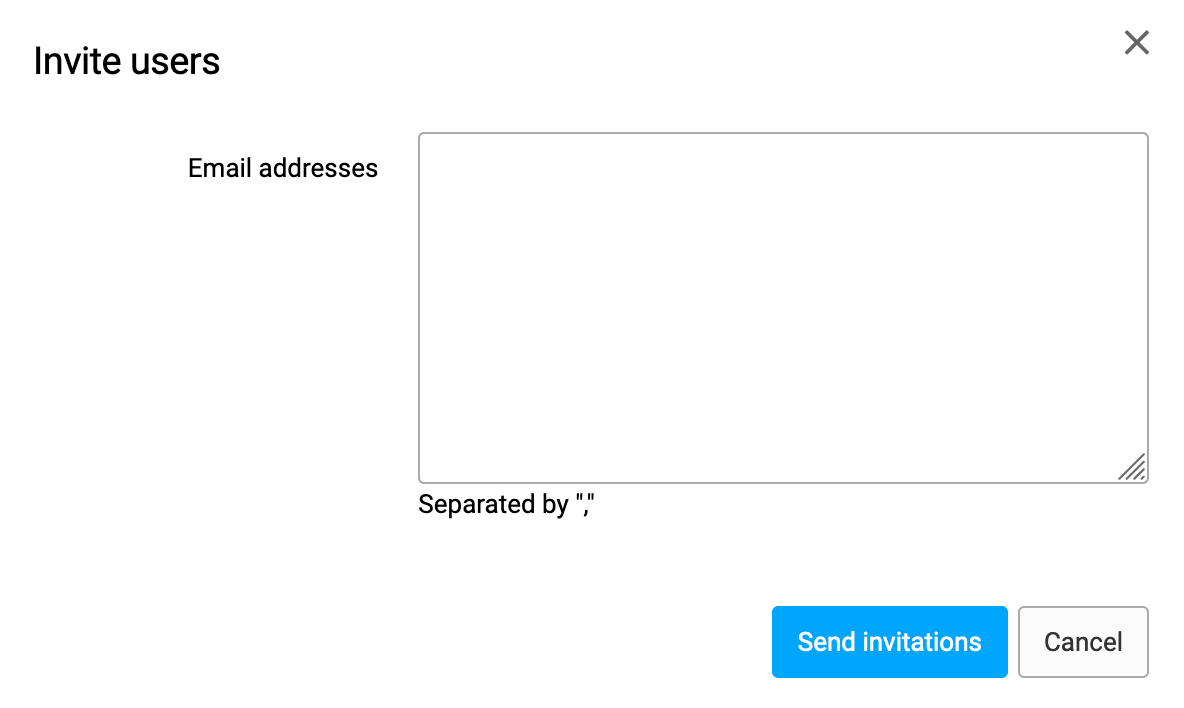 Each employee will be created automatically as a user in timr and will receive an email with a link for creating their own password.
1.2. Adding a User manually
To add a new user please open the tab "Users" in the "Administration". Click on "Add User" on the top right and the user properties dialog appears.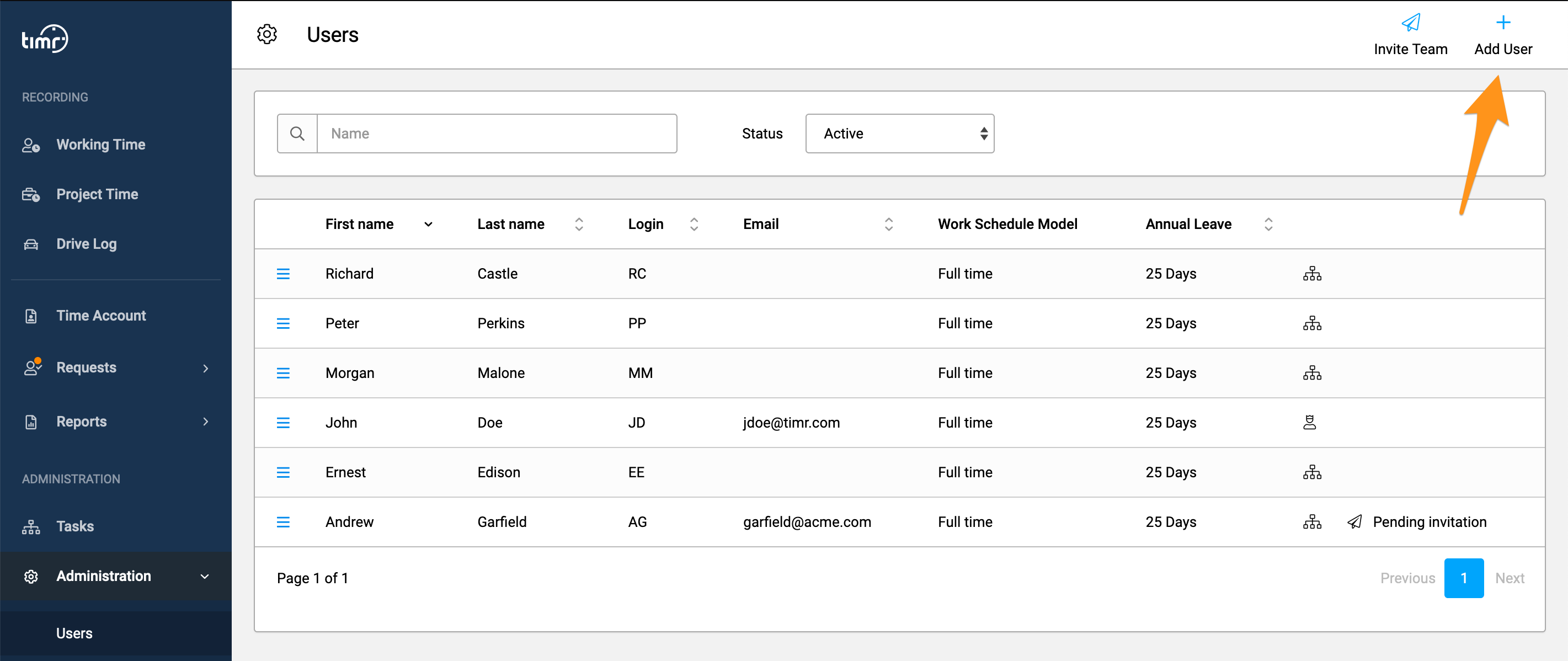 As Login you can specify with which name this user can "Login". Enter now his "Name" and a corresponding "Email address".
There are two ways to set the user password:
a) Setting the password as an Administrator
You can set the password as an administrator by choosing "Set Password".
1.3. Determine the working time model and initialize the Time Account
1.4. Assign Tasks