In timr you can specify which features you want to have available. If, for example, you only use working time tracking you can hide project time tracking and the drive log.
Of course, it is also possible to enable features previously not needed.
For this you go to Administration/Settings > General > Features.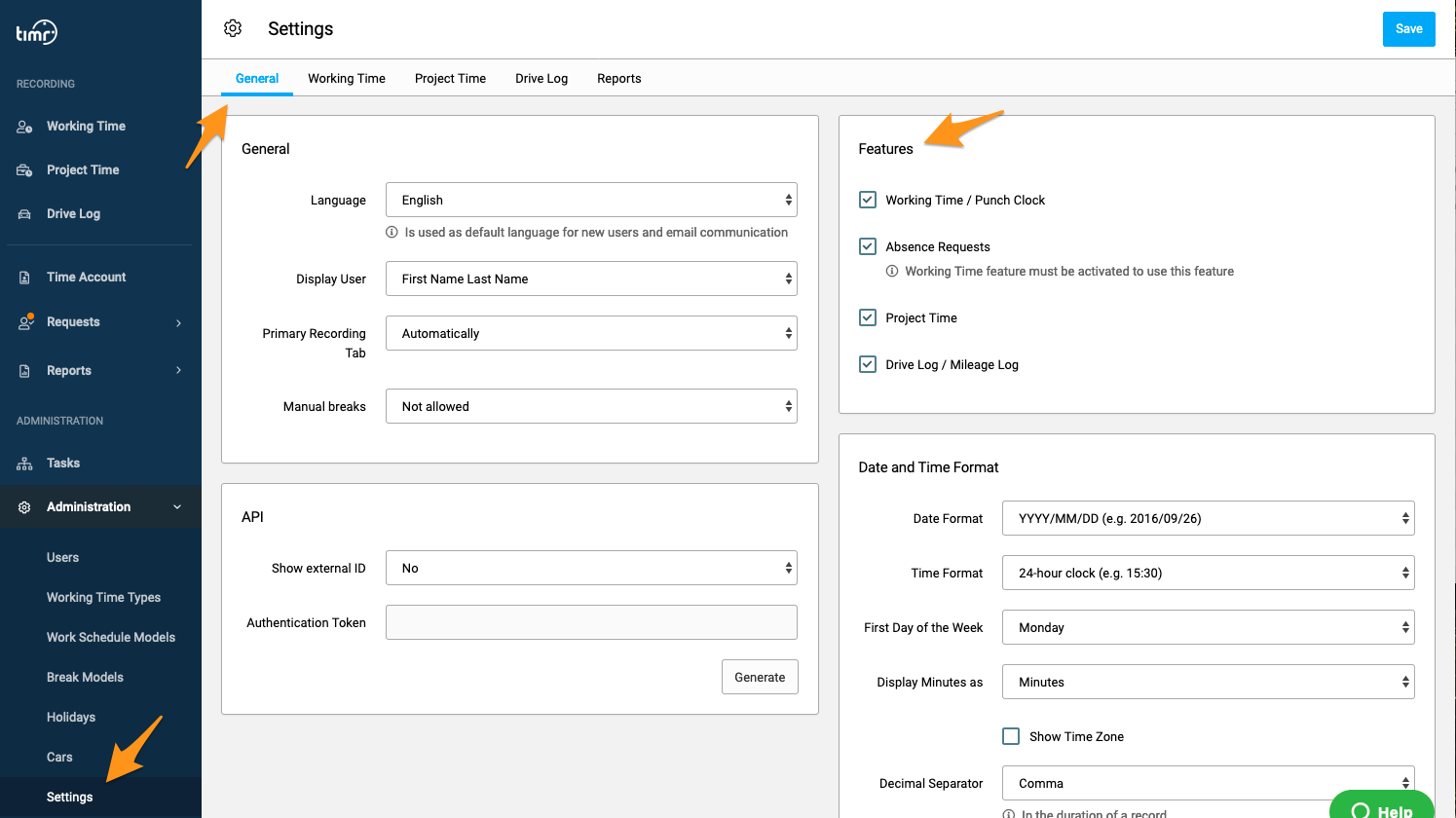 If you don't want to use one or more of the features just choose "No" and save your settings.
In our example project time tracking and the drive log have been deactivated. In the Recording Menu you now only see working time.

Of course you also can hide the working time tab so that you see Project Time and the Drive Log.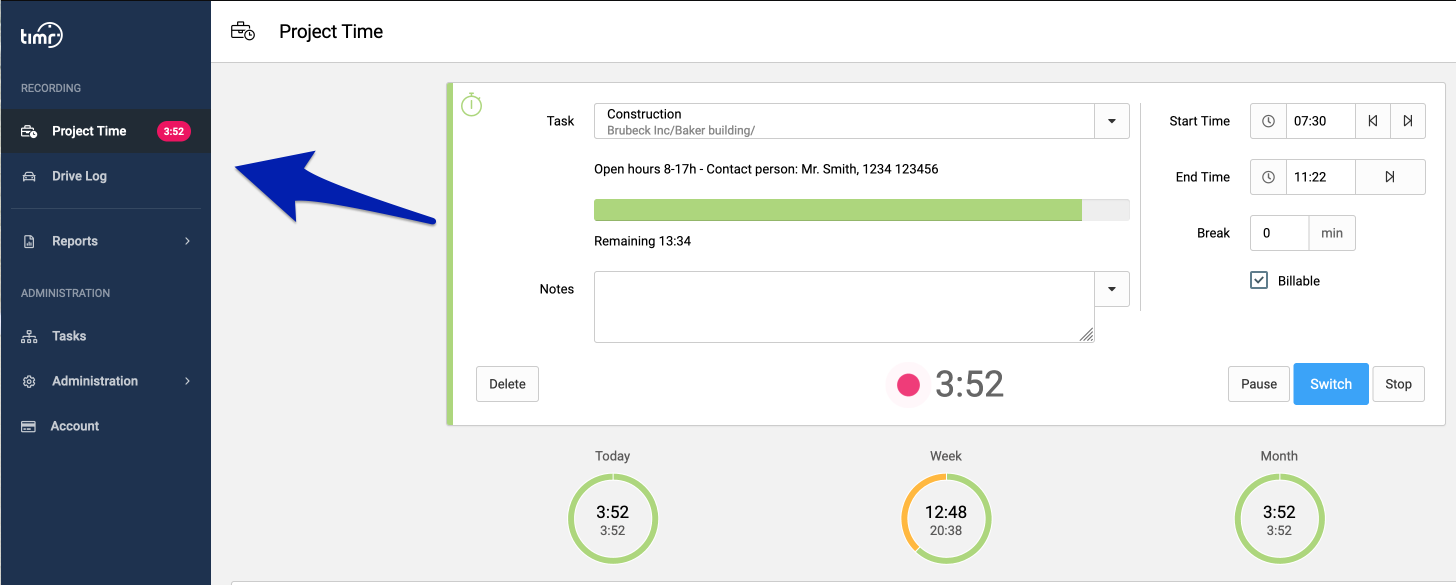 In the timr App on your smartphone deactivated features are also hidden. For example, if you have deactivated the drive log you'll only see working time and project time.