If you've forgotten your passwort, you can simply reset it. You have also the possibility to change your password directly in timr. In addition, the admin of your timr account can overwrite your password. Of course you can always contact us in case you have any questions. 
1. Password forgotten
Enter your timr URL in your browser e.g. mustermanngmbh.timr.com Click now on "Login, identifier or password forgotten?" below "Log In".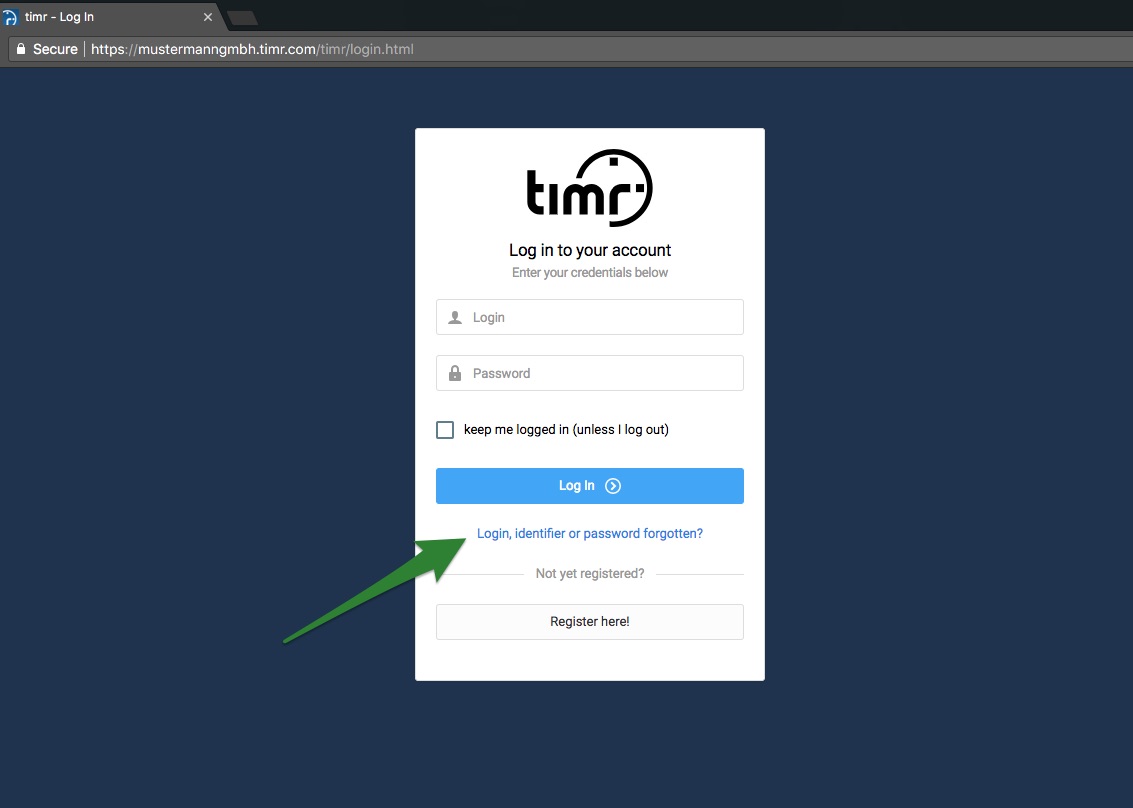 Enter your Email Address and click on "Send". Open your Email Inbox and open the email. Click on the link in the email and insert a new password.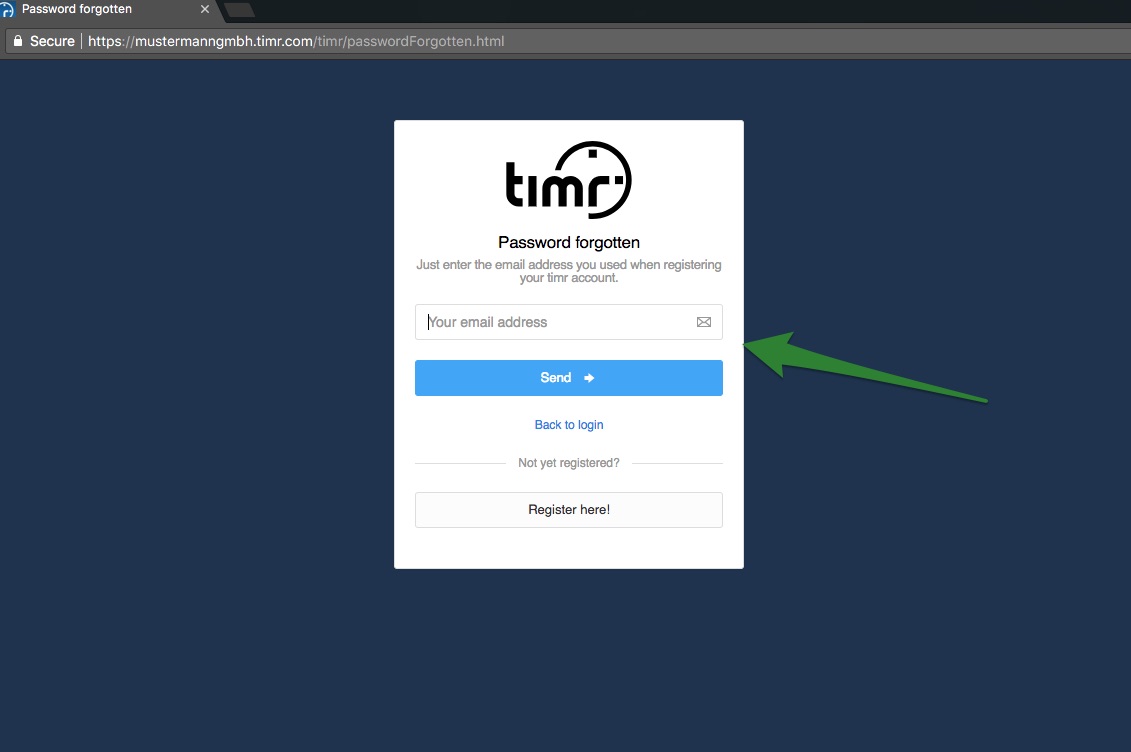 2. Change password
If you want to change your password enter your timr account, go to your name on the menu on the left side and choose "Settings".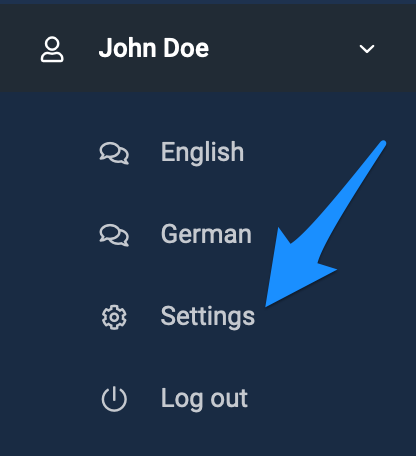 In the settings menu you'll now see the area "Change Password". To change your password, enter first the current password. Now enter the new password and repeat it once again. Click on "Save" and your password is changed.