You can test timr free of charge with all features for 14 days. Create as many users as you like to test timr together with your team. You can also create all your running projects, so you can continue working right away when you switch to a paid account.
If you decide for some reason you don't want to continue using timr after the 14 days, your timr account simply expires and will be closed. Your data will be deleted after 40 days.
1. Create a timr account
Open the website timr.com and click on the yellow button 'Try timr for free'.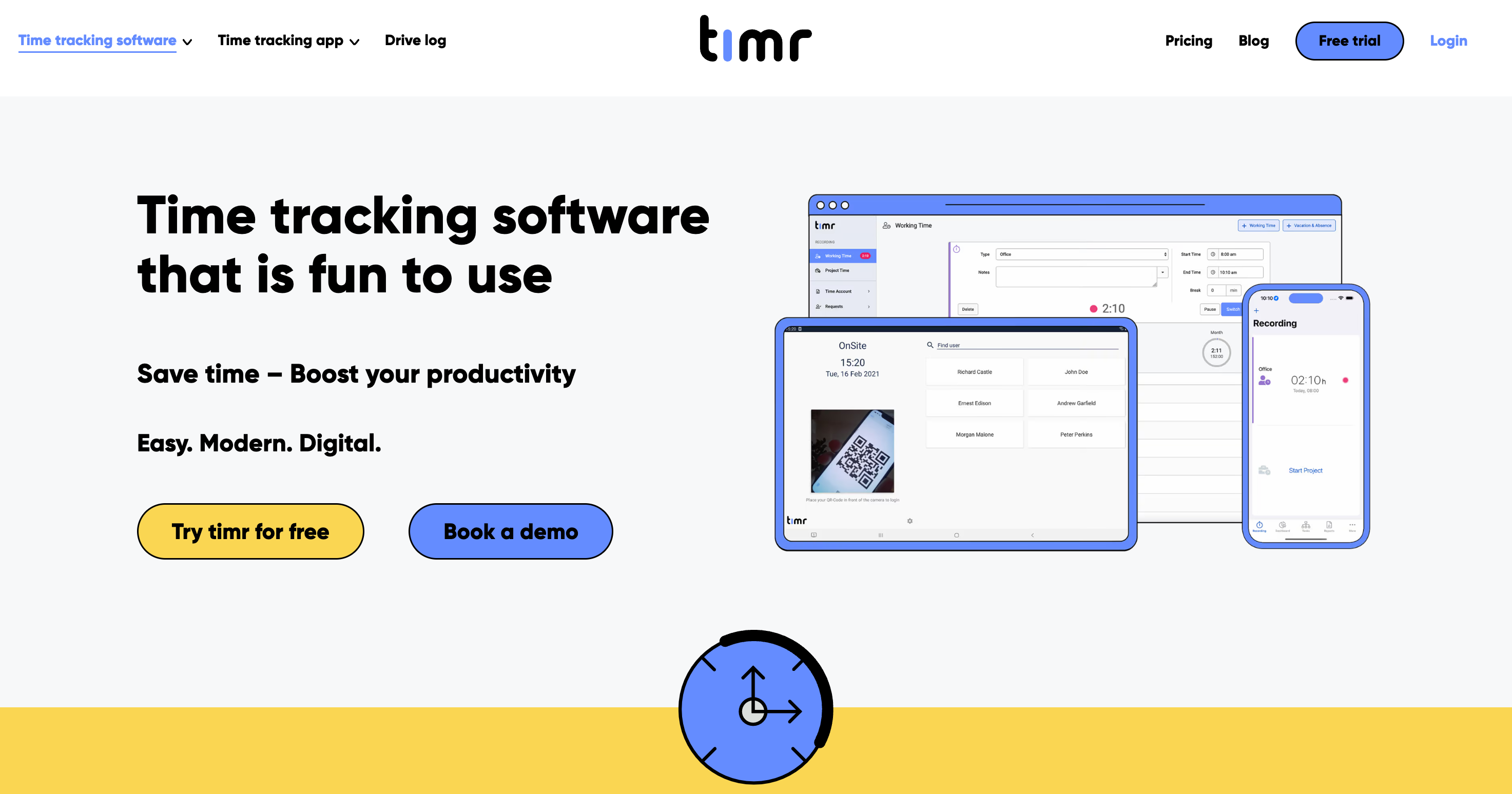 Fill in the registration form: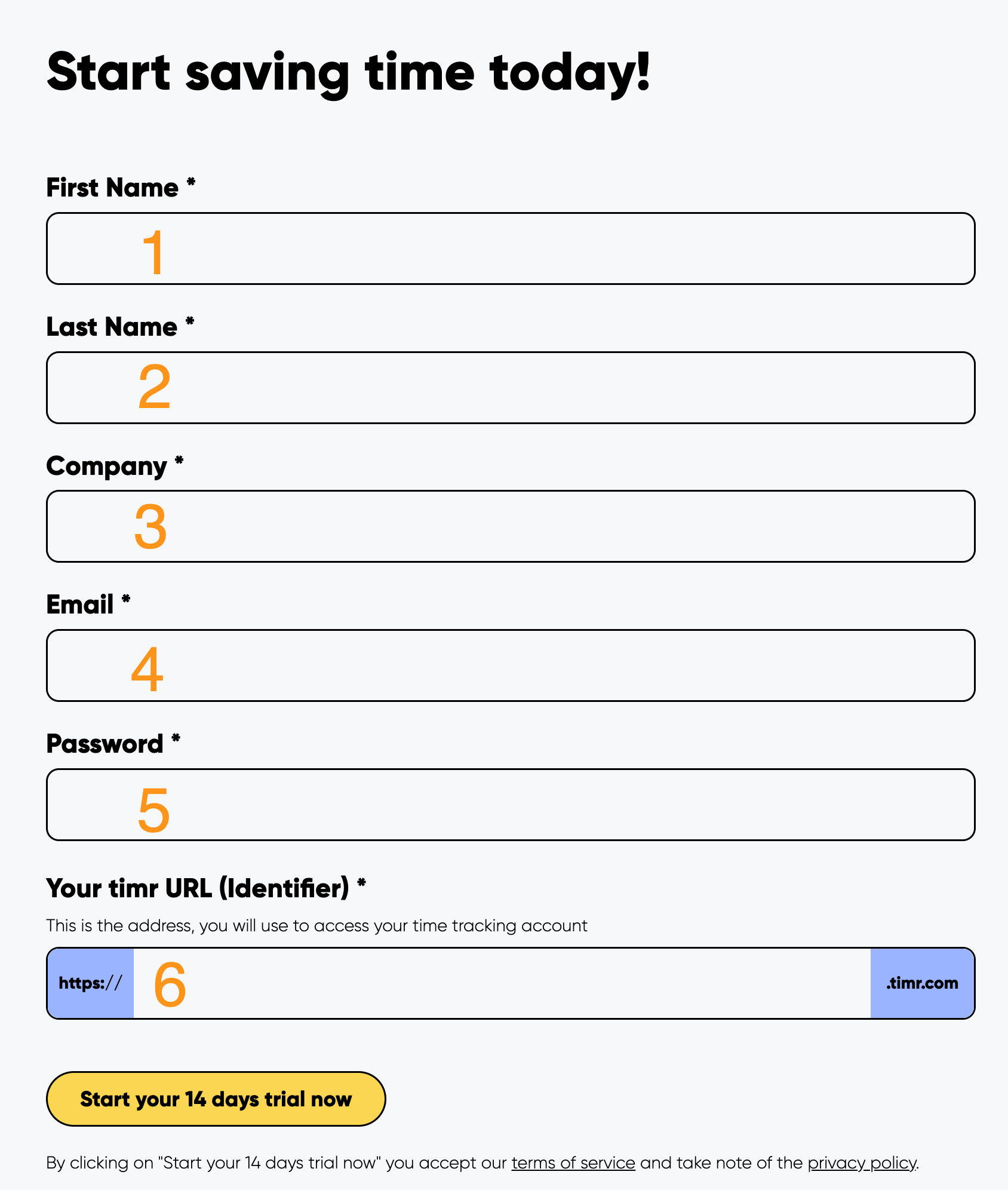 Marker 1 + 2: Insert your First & Last Name.
Marker 3: Insert your Company Name.
Marker 4: Insert your Email address.
Marker 5: Define your password.
Marker 6: Select your timr web address (timr URL). Here your company name (Marker 3) will be taken as default. Use this address to log in to your timr account. Your timr URL could look like this: samplecompanyname.timr.com
If you want to change your Identifier one day, please let us know and we'll help you changing it.
By clicking on "Start your 14 days trial now now" your timr account will be created and you will be redirected to the confirmation page.
In the next step, confirm your email address and log in to timr:
Marker 1: Your login has been automatically pre-filled. Now enter your previously selected password and you are ready to go.
Marker 2: Put your timr login page in the bookmarks bar to easily access your timr time tracking.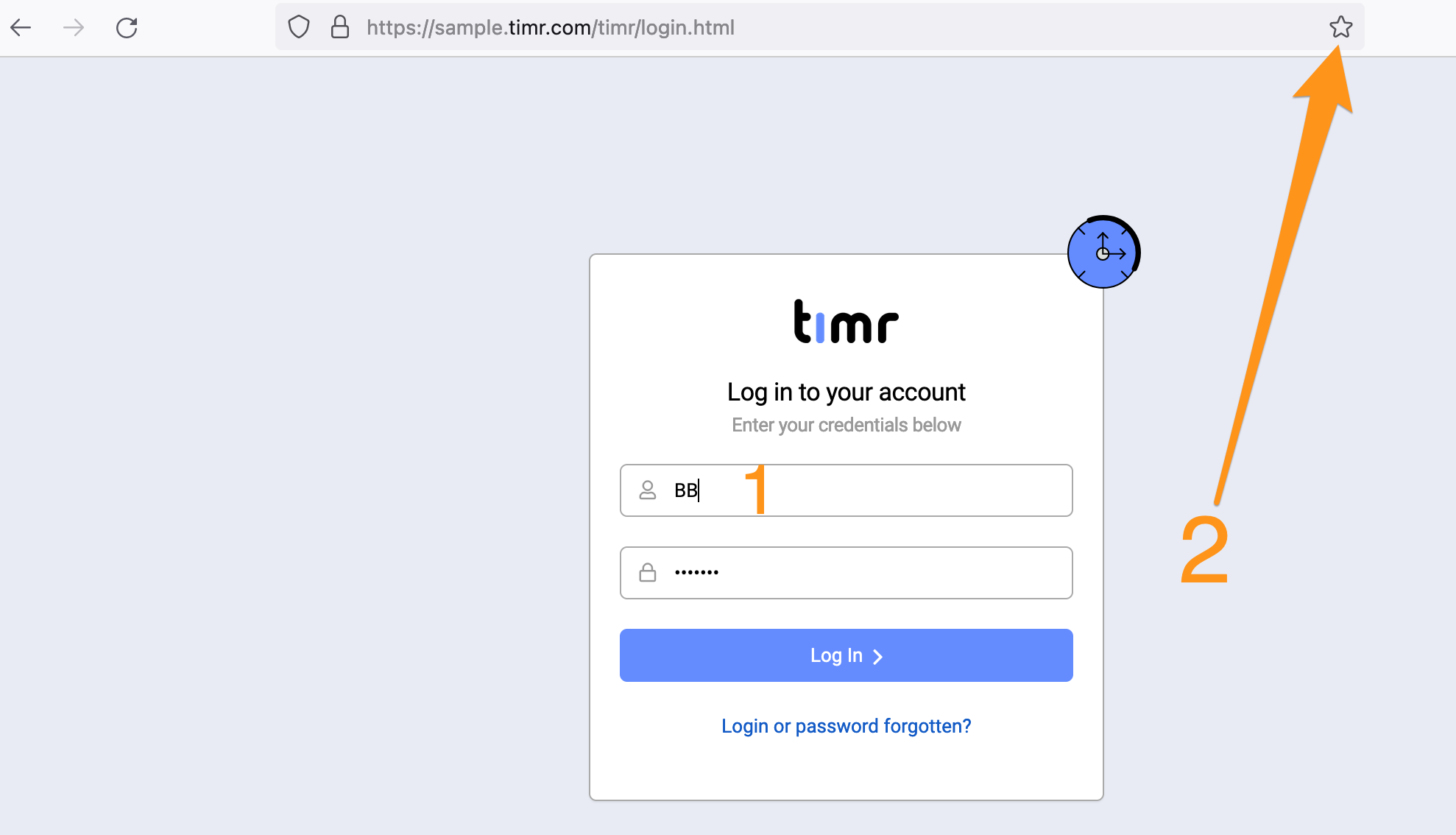 2. Next steps
We recommend to watch our video tutorials for an easy and fast start with timr.