NOTE: A user's email address can only be changed by an admin. If you don't have admin rights please contact the admin in charge.
In order to change the email address enter the "Administration" menu, go to "Users" and choose "Edit user".

In the user settings you can now change the email address. Don't forget to save those changes afterwards.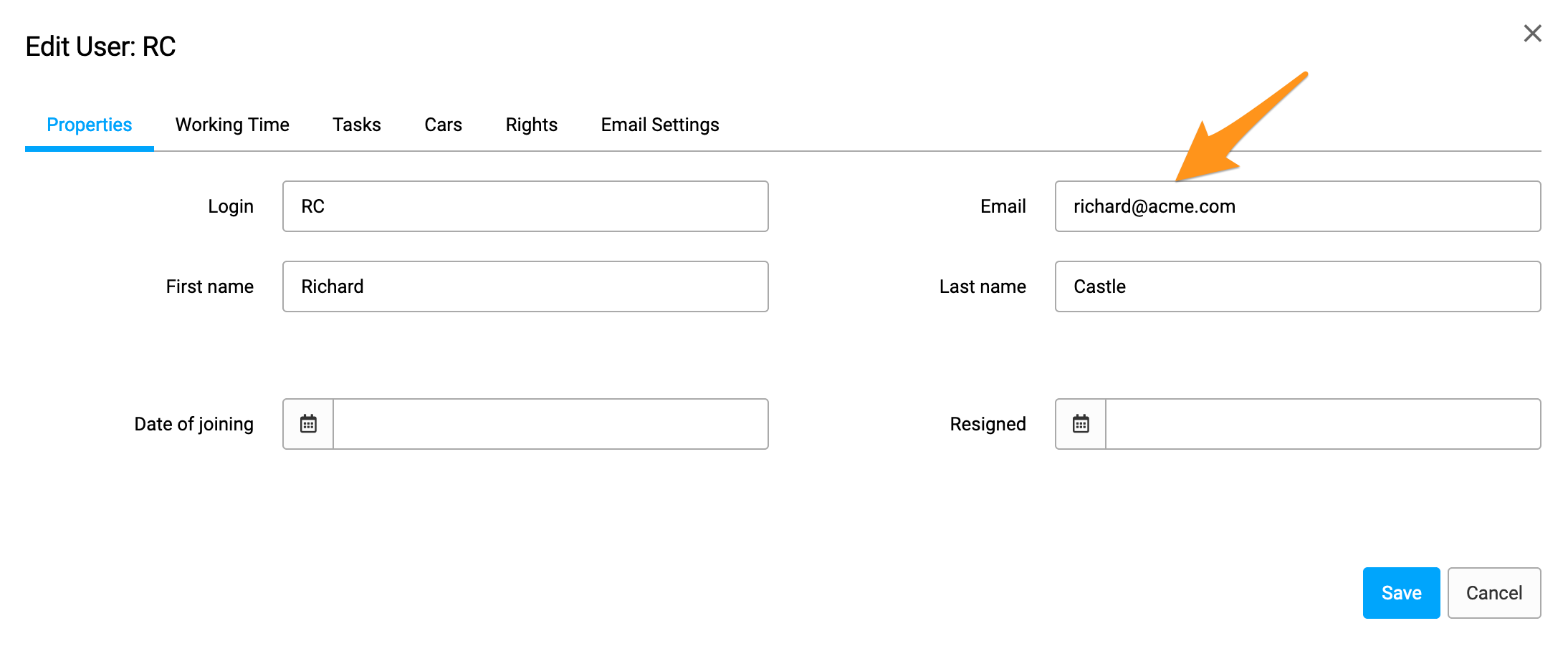 NOTE: The email address of the account owner is also changed this way.