timr offers you the possibility to immediately notice any changes that have been made regarding time and duration of a record.
Per default every user can edit time records. However, you have the option to disable this feature, so that only the administrator is able to change time entries.
1. Changes regarding time and duration of a record
Any changes regarding time and duration will be marked with a pencil symbol
. This is the case when the time is changed afterwards but also if the start or end time is changed while tracking. The pencil symbol will signal changes in all menus where you can control records: "Recording" - "Working time", "Project time" and "Drive log" as well as in "Reports" - "Working time", "Project time" and "Drive Log".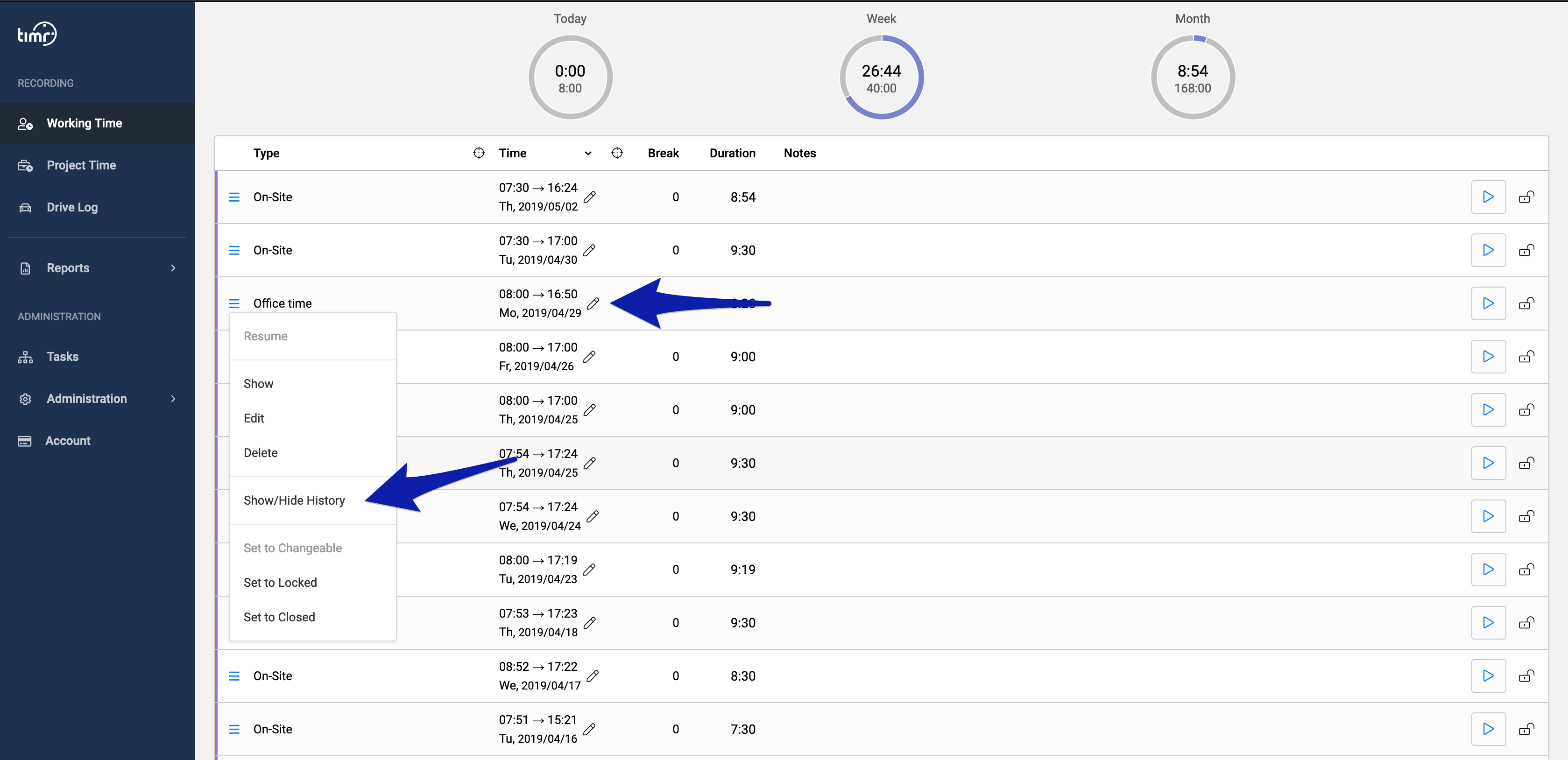 2. Other changes
The pencil symbol
marks changes regarding time and duration. Apart from that, you can see all other changes in the history of each entry.
By clicking on "Show/Hide history" the entire history of the entry opens. You can see the exact revision date and time. In this example, the user has changed the end time and in a second step has added a break.
There is no way to undo a change. As in this example, you could, for example, remove the break again, but there would be created simply another entry in the history and you would see again the details of this change.

For project time and the drive log you also have the possibility to view a change log. You can also see each individual item's history and accurately determine whether, when and how the recorded time was changed.
timr provides other helpful features that let you manage and edit your entries. For more detailed explanations of the entries, check out our article about Status Flags - Accounting.