Organization
In the Enterprise Plan you're offered additional features. With the feature "Organization" you have the possibility to map your company organisation via departments, teams and so on in timr. It is also possible to assign users extended rights, for example, if you make them department leader.
Here you'll find detailed information on the advanced permissions in the Enterprise Plan.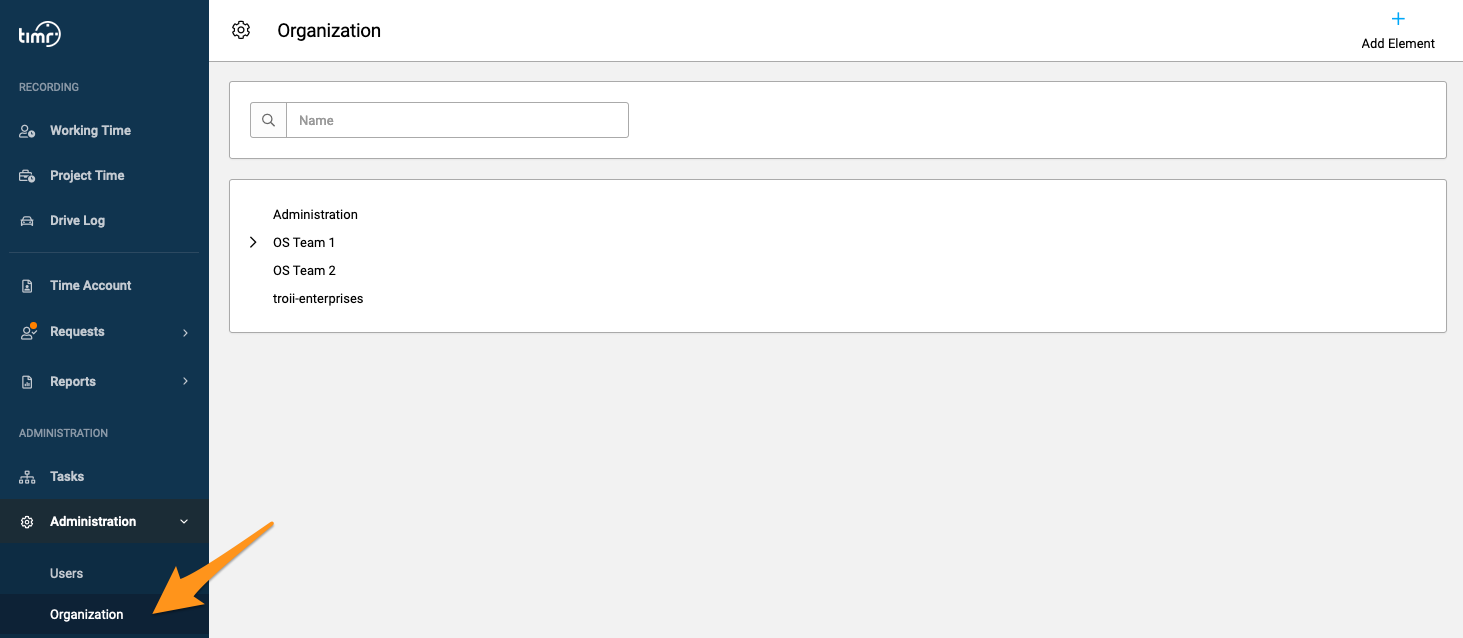 1. Team Tracking in the timr Android App
The feature Organization is also for the creation of teams for the Team Tracking feature of the timr Android App.
2. Create Reports as Group Leader
If you add a new "Organization" in the tab Organization, you can define whom of your users should be the group leader and whom the group members. The group leader can create detailed reports in his user account for all group members.