By using the offline app, the timr App's and the timr Web application are not necessarily in sync any more. If you edit a running record in the App, while your device is offline, and you edit the same record in the timr web application, it may result in a conflict which the app can not resolve automatically.
Conflicted records are shown in red as you can see in the following example.

You can view all conflicting changes via the context menu of a record. Just click on the edit button and choose "Show/Hide Conflicts"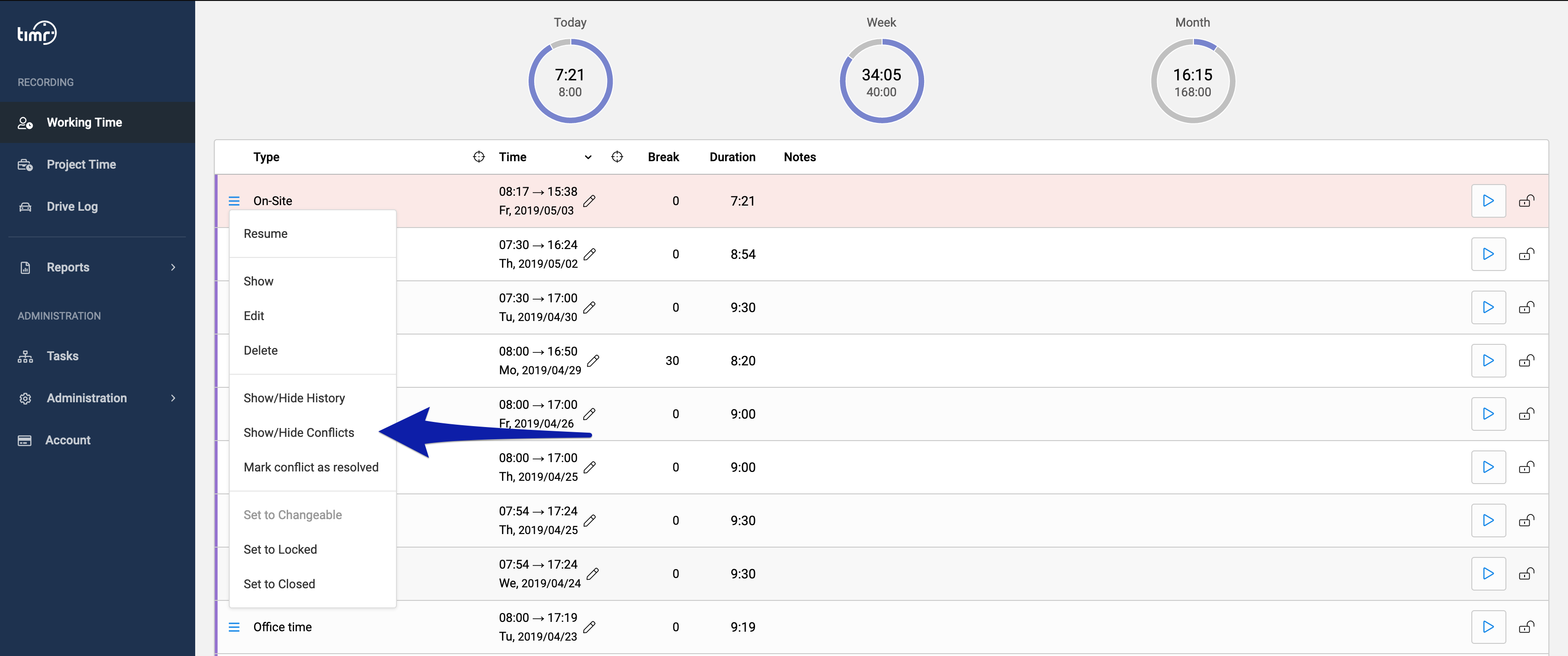 The following example shows 2 conflicting records. This record has been started in the App but while the App was offline, it was stopped in the App and later in the web application as well. 

In this example, the conflict is that the end time is different (15:38 and 15:41). To resolve the conflict, you can now edit the end time of the record so that it contains the right end time.
As soon as you've resolved the conflict you can mark this conflict as resolved by selecting "Mark conflict as resolved" from the context menu.