You can view and download all your timr invoices at any time on your Computer in the timr web application.
Marker 1: To do this, go to the "Account" menu and to the "Invoices" tab
Marker 2: If you want to receive invoices to a specific email address, you can store this address here.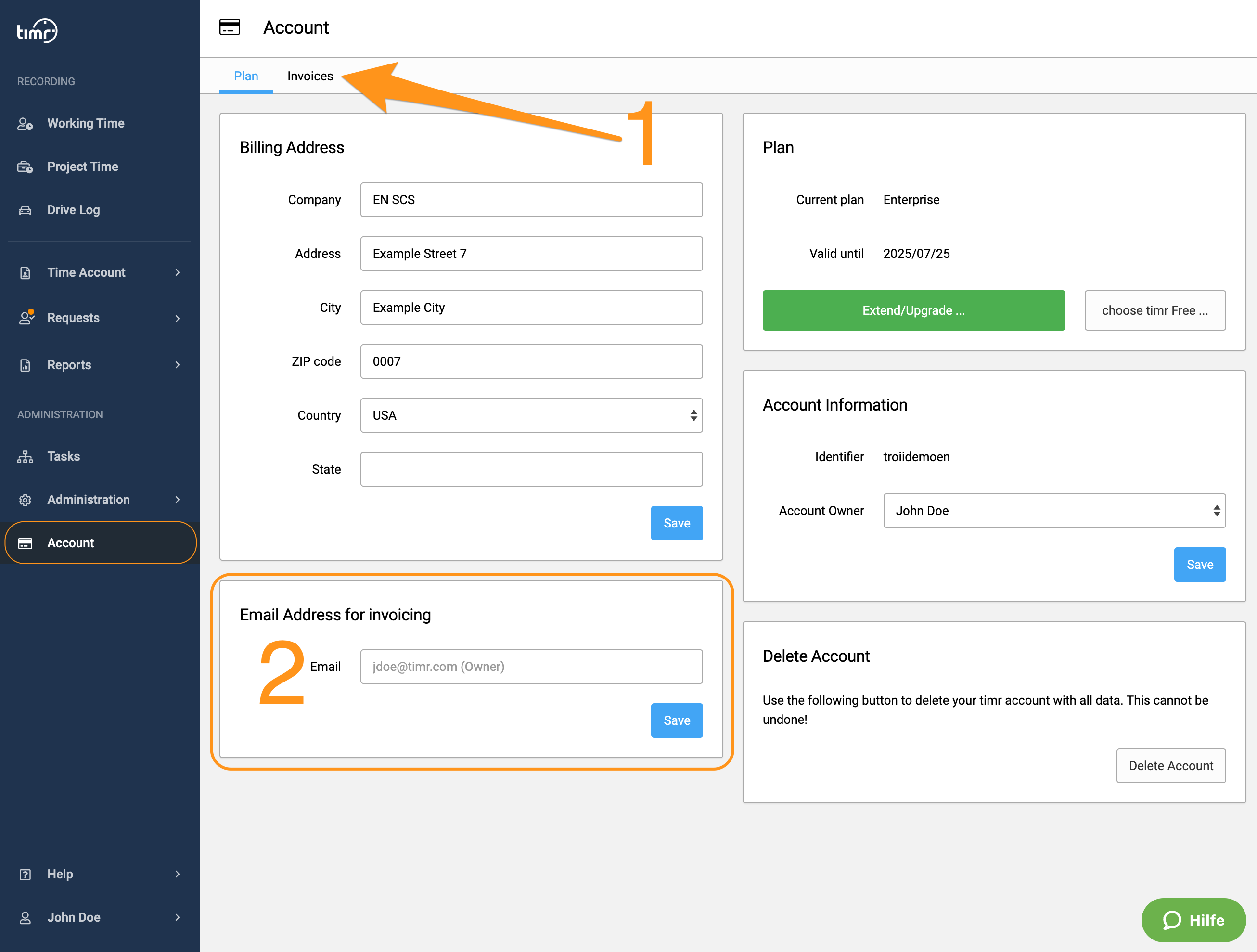 Here you now have an overview of all invoices and can download them at any time.