1. Assign members
To add members to the organization and sub-organizations, select the organization in the Administration/Organization menu, select "Edit Element" and the "Members" tab. Here click on "Assign member".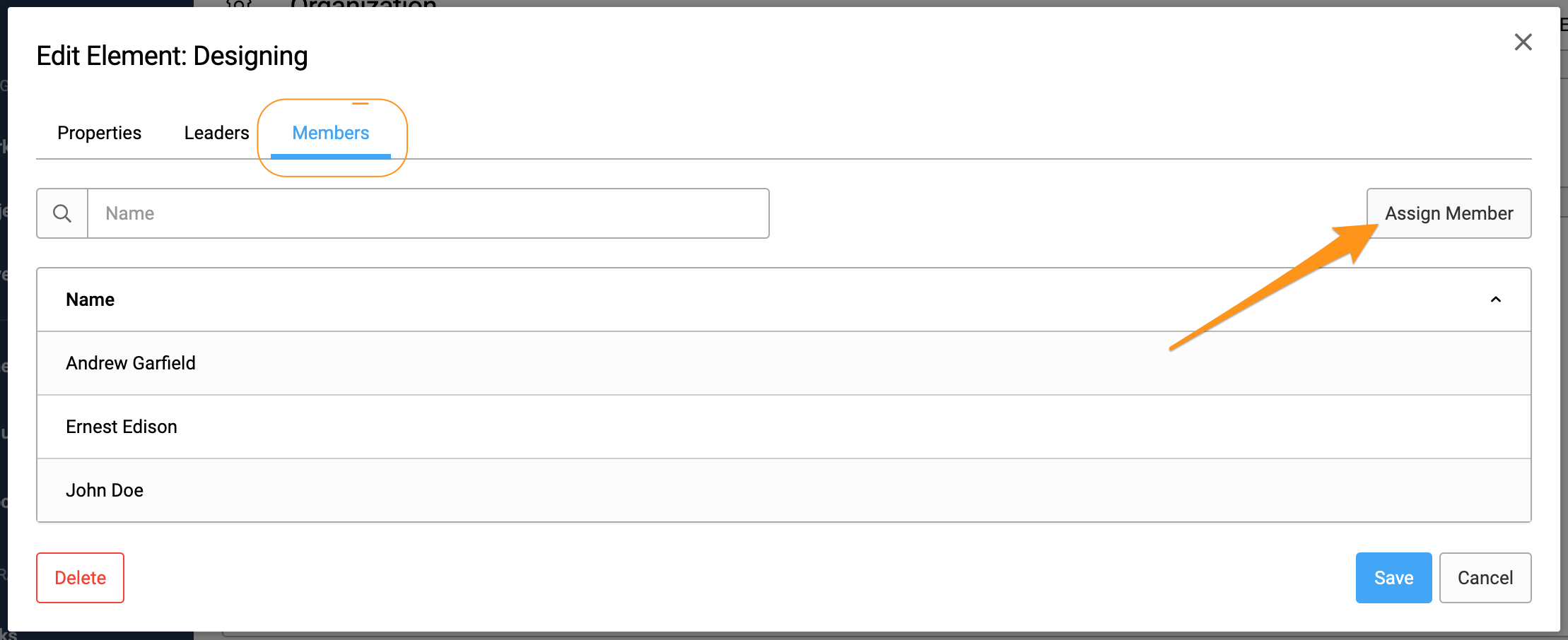 From the "Selection" area (1), use the plus icon (2) to select the members you want to assign. You will see your selection under "Assigned" (3). If you want to remove an employee, click on the minus button next to the name in this area. Click on "Finish assignment" and "Save" to save your selection.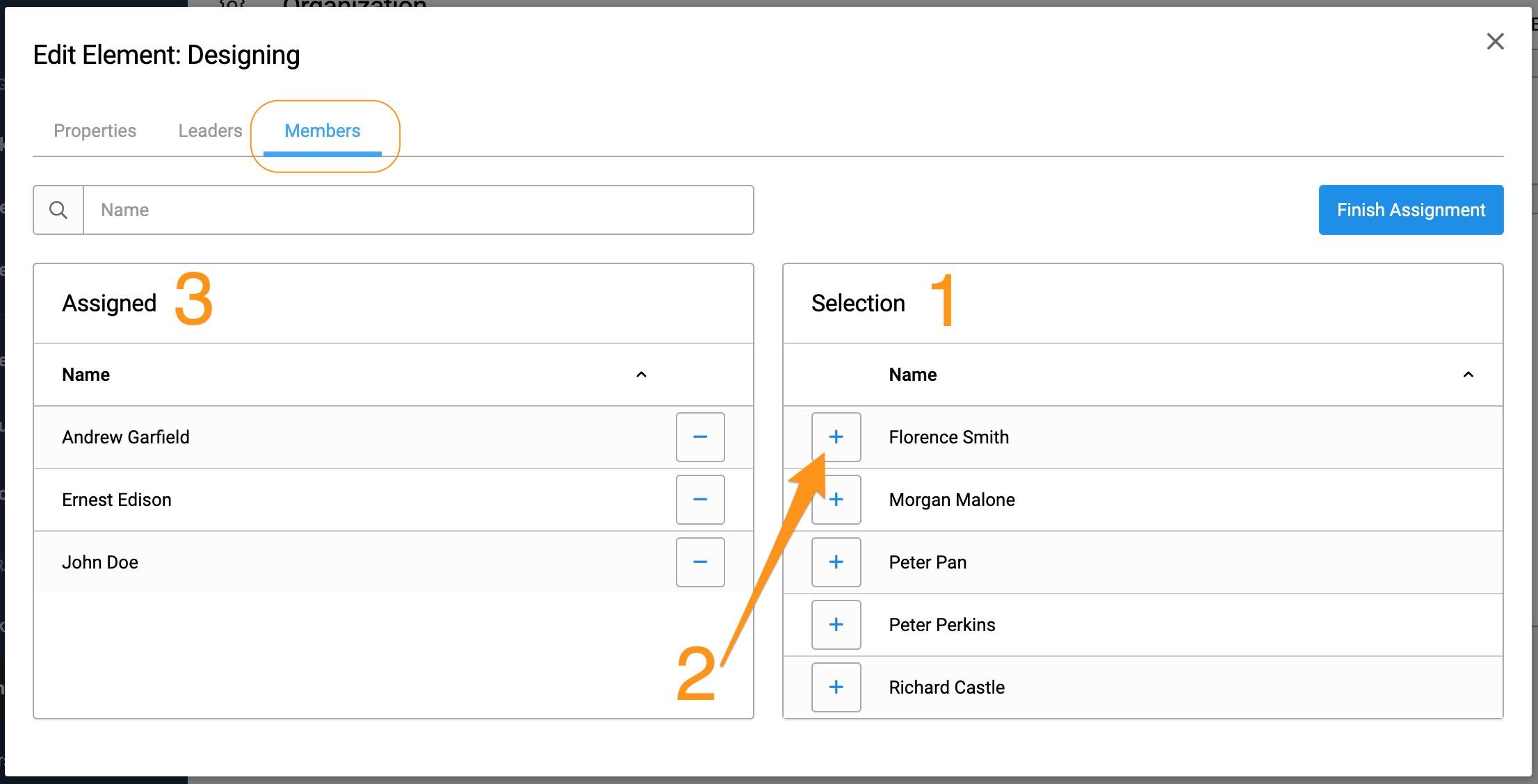 2. Assign organizations to users
You can already assign a new user to organizations as a member when creating the user. Under "Administration/User", select "Edit user" for the desired user. In the tab "Organization/Assign Organizations" you select the organization for which the employee will work.
Additionally, here you will always have the overview of all assigned organizations of each employee. You can see the already assigned organizations and if necessary you can remove them or add more organizations.

Note: When assigning an organization, the sub-organizations are not automatically assigned as well. In the example, the R&D organization was assigned (marker 1+2), but the sub-organizations were not (marker 3).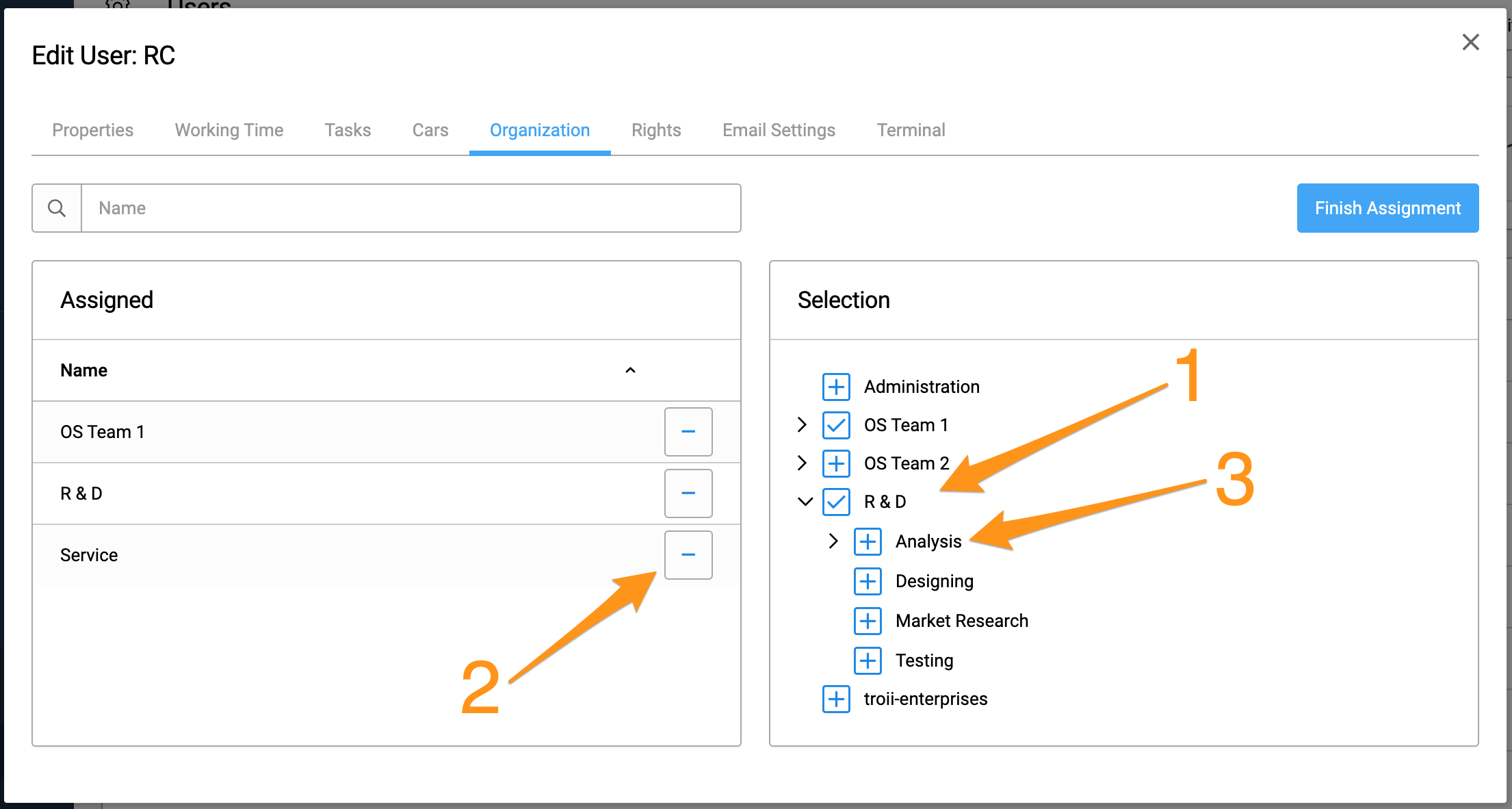 How to assign tasks to an organization can be found here under point 3.