Attention:
Clients who already use timr have to activate the new Time Account. You can find all necessary information on how to activate the new Time Account in "Activating Time Account (for existing timr users)".
1. Time Account
All Time Accounts for your employees can now be seen under Reports/Time Account. Choose an employee to see his/her latest Time Account with all records.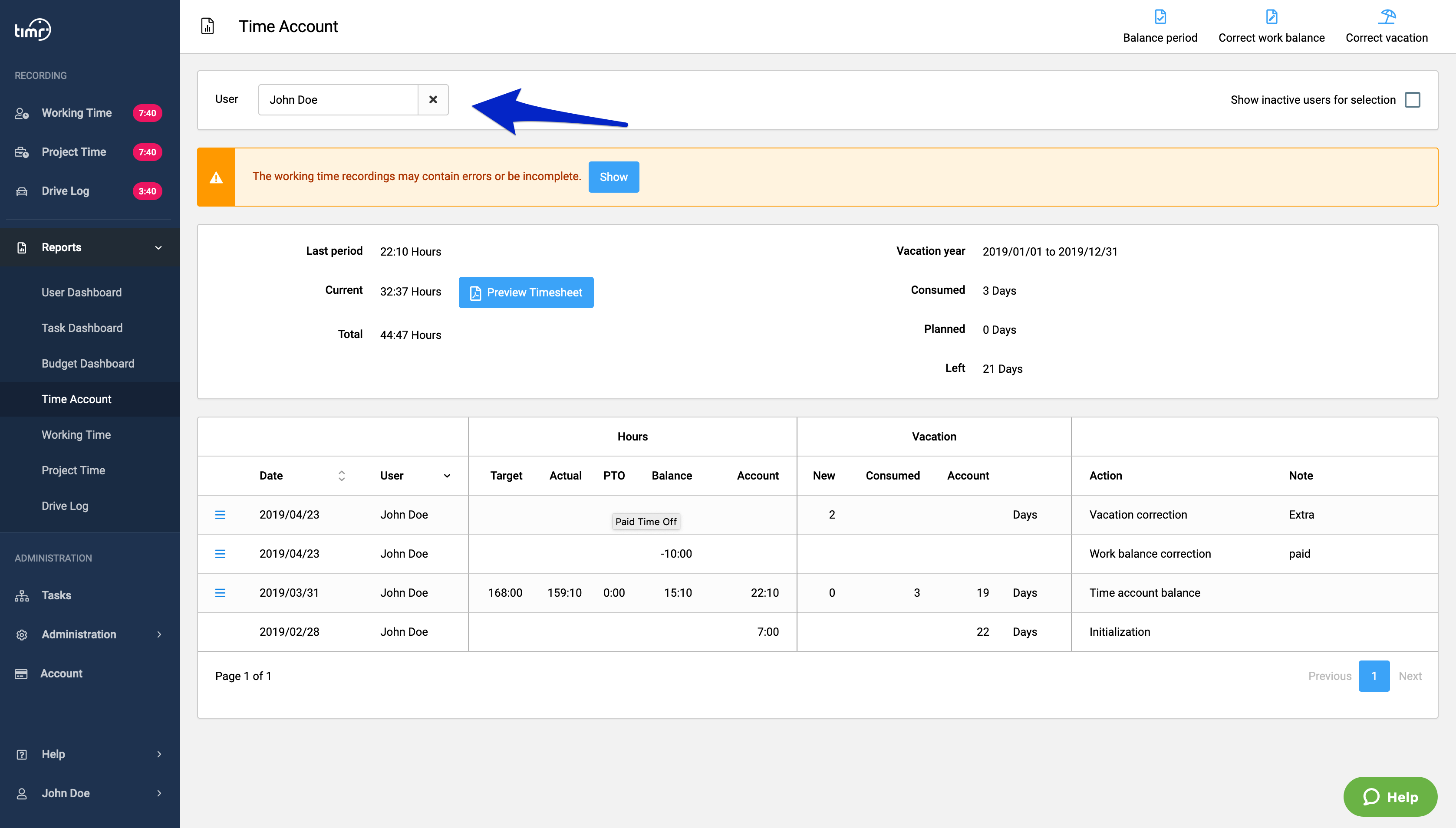 2. Current hours and vacation balance
If you want to have a preview of the Time Sheet of an employee you can go to Reports/Time Account. There you select the employee and click on 'Preview Time Sheet'. The employee also can check his/her standings this way. 
A pdf preview version of the Time Sheet will now be created.