There are many ways in which you can edit an existing driver's log entry. Caution: each change is saved! Right-click on the entry you want to edit, and choose the desired option.
You can "Resume, "Edit" or "Delete" a drive log entry. Furthermore you can select "Show/Hide History" or change the status via "Set Status to Locked", "Set Status to Cleared", "Set Status to Closed".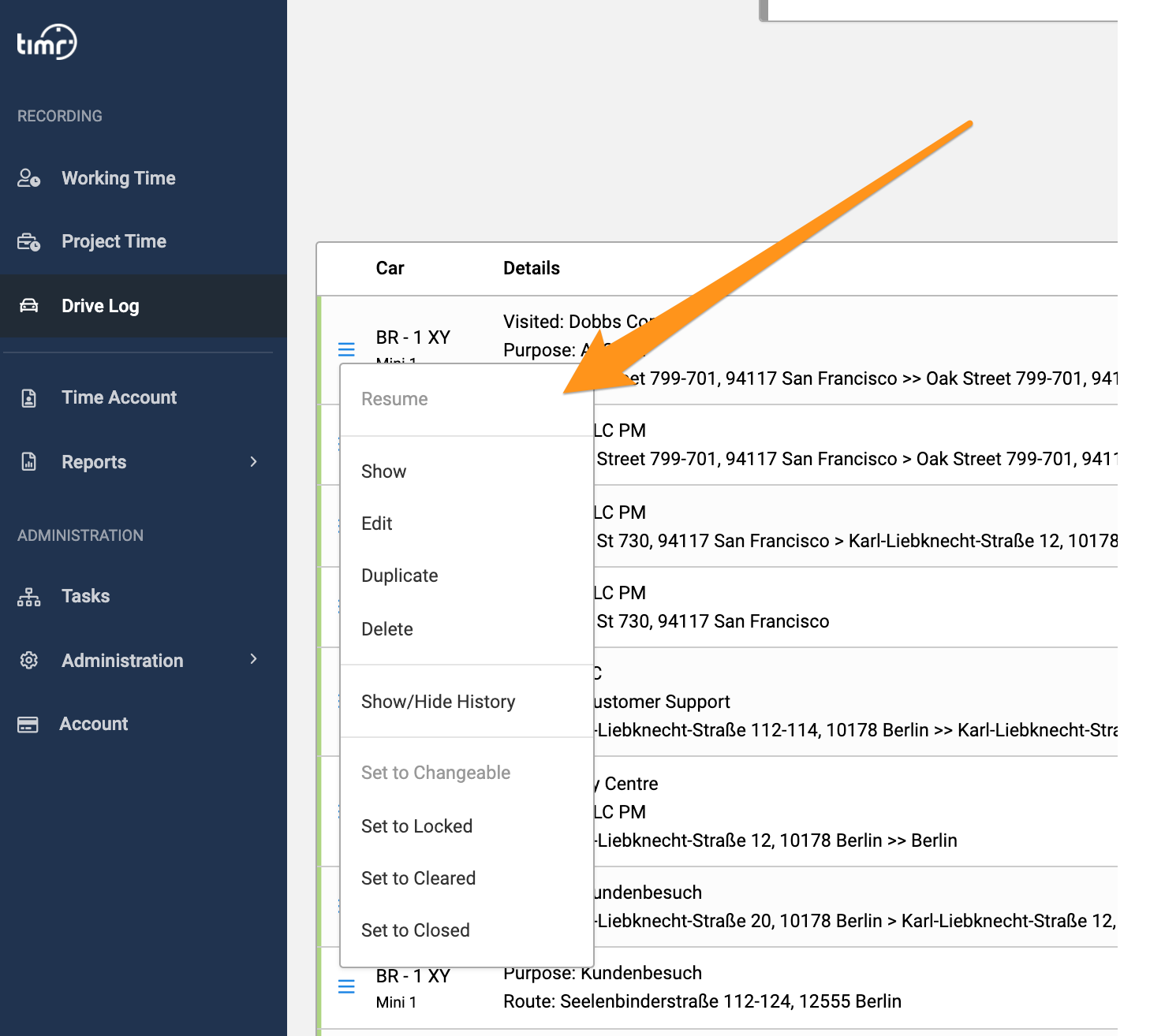 Edit Drive Log
Clicking on "Edit Drive Log" opens the edit dialog box for the driver's log entry. You can change the start time, start mileage, end time, end mileage, duration, route, purpose, visiting and business fields and then "Save" those changes.

Note: Please note that drive log entries recorded with the "Tour" app can only be edited in the Tour app.