The menu item "Account" is one of the four main menus of timr. Here you can add and edit your "Billing address" (marker 1), extend and upgrade your timr account (marker 2), change the Account Owner (marker 2) and close your timr account (marker 4). 
You always see your current plan of timr and the validity period in the area "Plan" (marker 2). To upgrade your account to a Premium Plan, click the "Extend/Upgrade" button.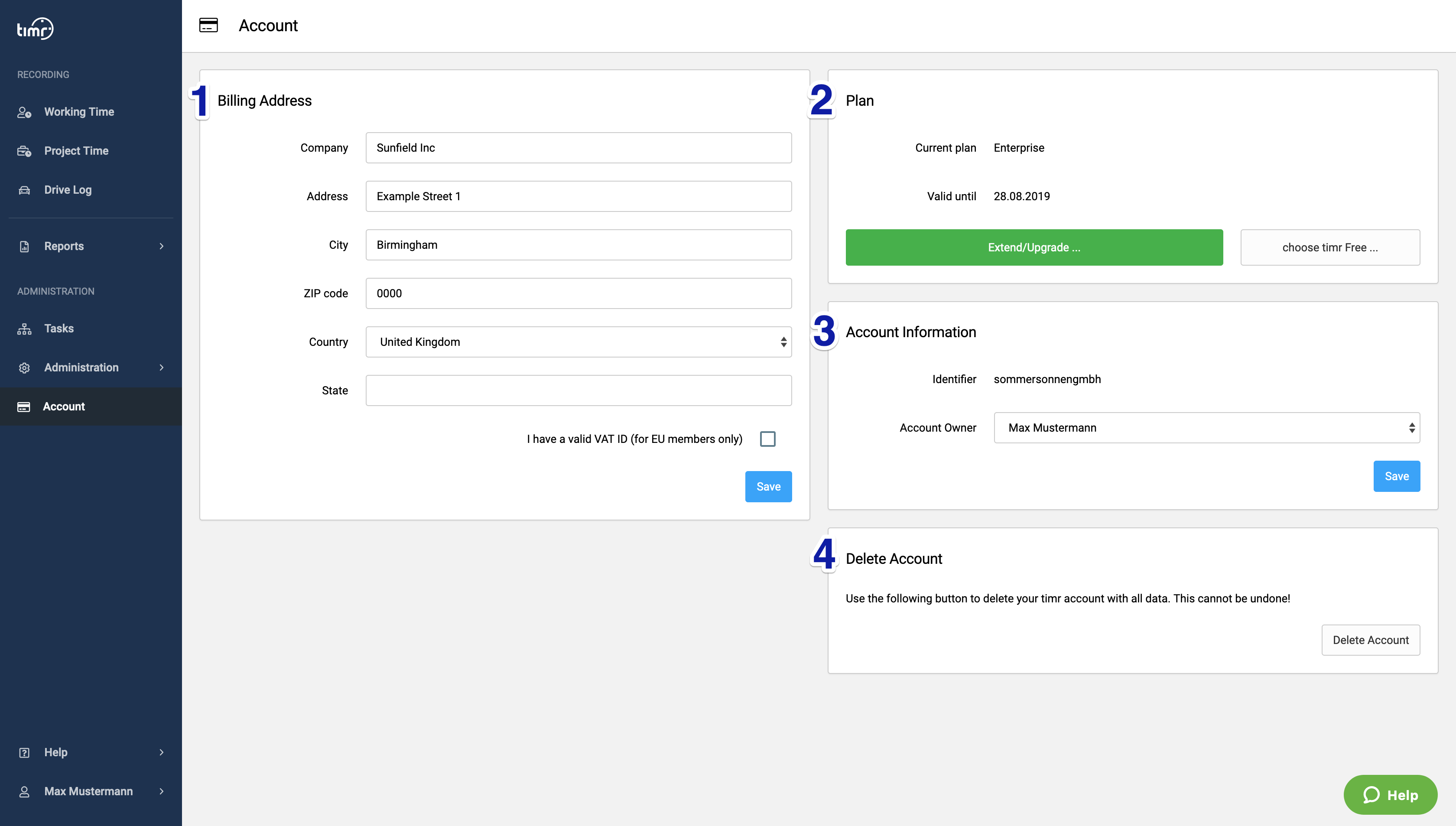 The "Account Owner" is always per default the person who registered the timr account. If you have more admins you can change the "Account Owner" by choosing one of the admins. Only the Account Owner can see the "Account" menu - therefore, only the Account Owner can extend the timr subscription. 
To change the Account Owner click on the drop down menu and choose another user. Don't forget to save your new settings afterwards.
Note: You can only choose users who are administrator to become the new account owner. To give users admin right see 1.7. in this documentation.