1. Install Terminal App on Android Tablet
Download the terminal app from the Playstore and install it on the Android tablet intended as terminal.

2. Configure terminal
To create a terminal go to "Administration/Terminals" in the timr web application and click on "+ Connect a Terminal" in the upper right corner.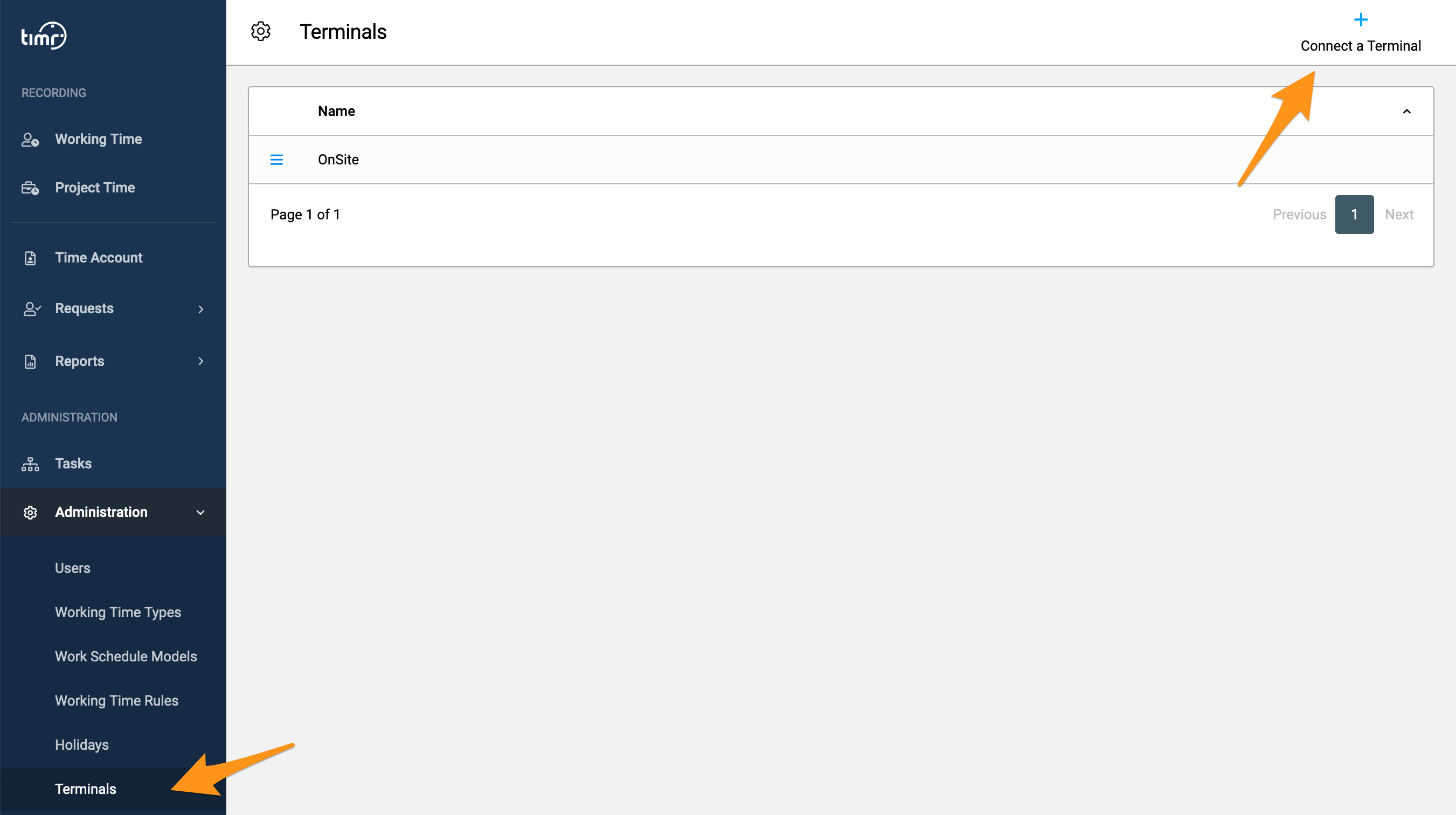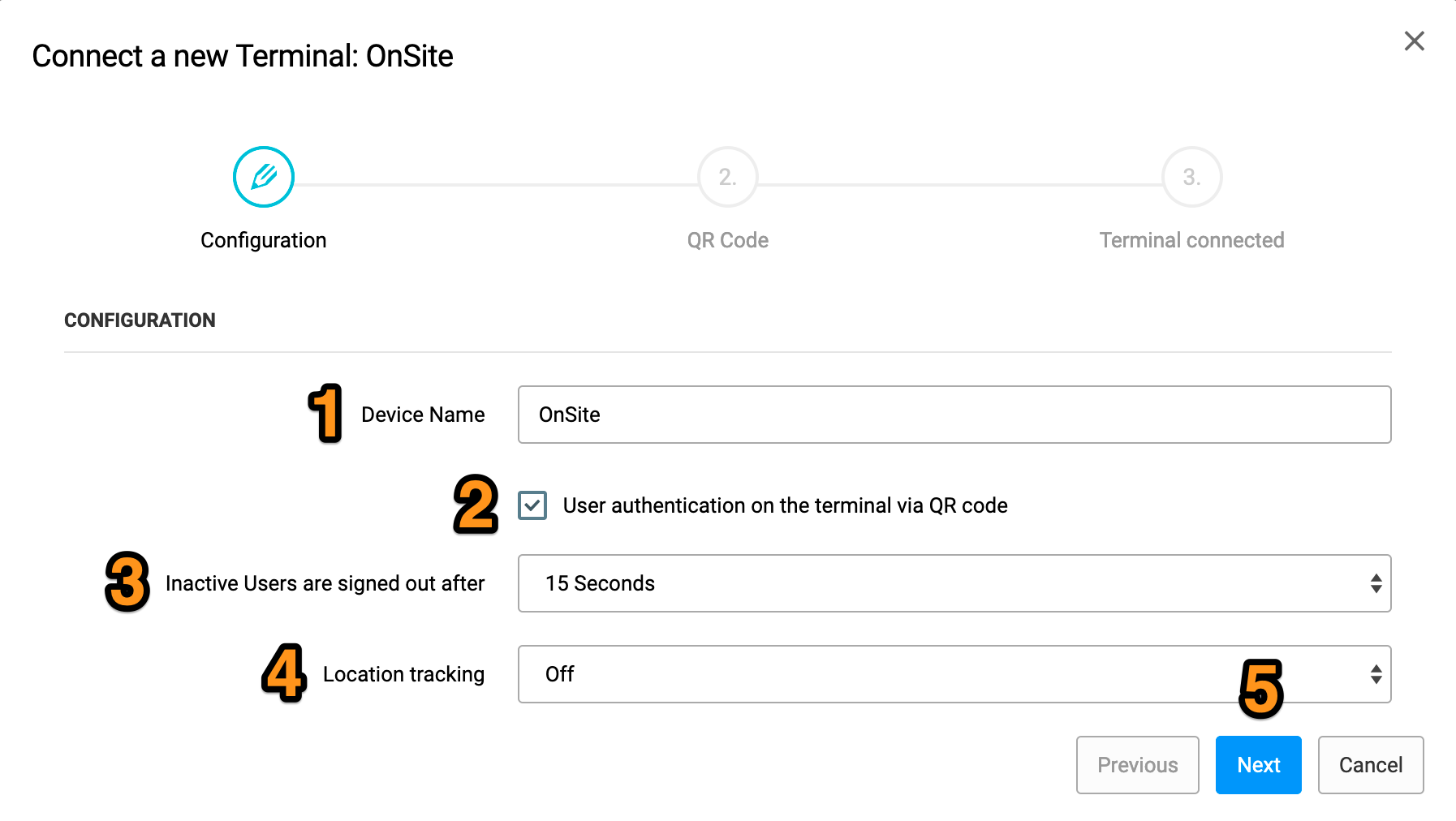 As part of the configuration, you specify a device name (marker 1) and define whether user authentication at the terminal is also possible with QR code (marker 2).
You can also define after what period of time a user is automatically logged out of the terminal (marker 3).
In addition, position tracking (marker 4) is available as an option for the terminal. If you activate this option, the location of the terminal will be recorded when starting and stopping a time booking. This option is primarily intended for use of the terminal at temporary locations - such as a construction site.
Then go to "Next" (marker 5) to complete the configuration.
timr will now generate a QR code that you can use to connect the terminal to the timr account.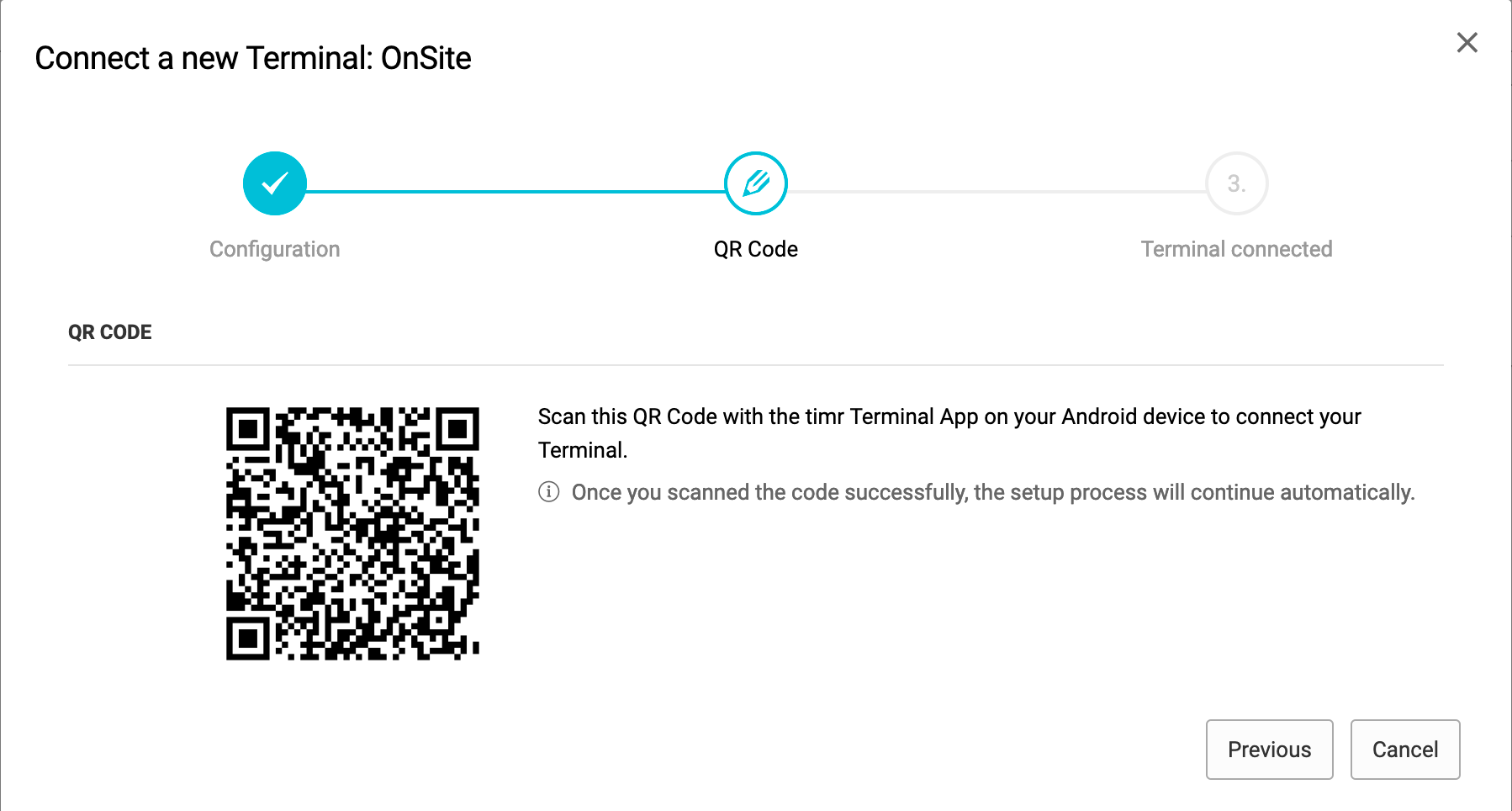 3. Connect terminal with timr account
To connect your terminal to the timr account, open the terminal app on your Android tablet and go to "Connect".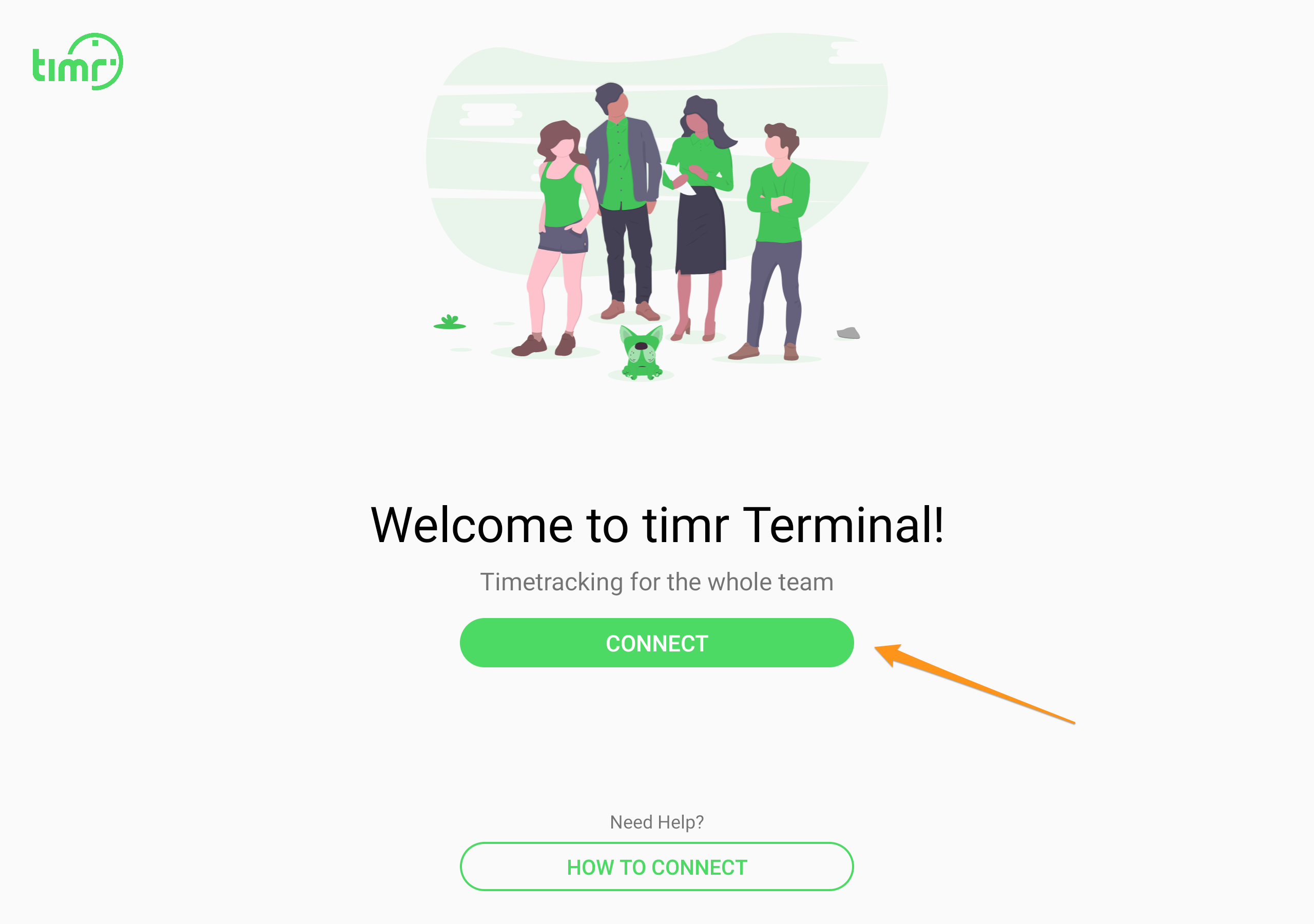 Now select "Scan QR code".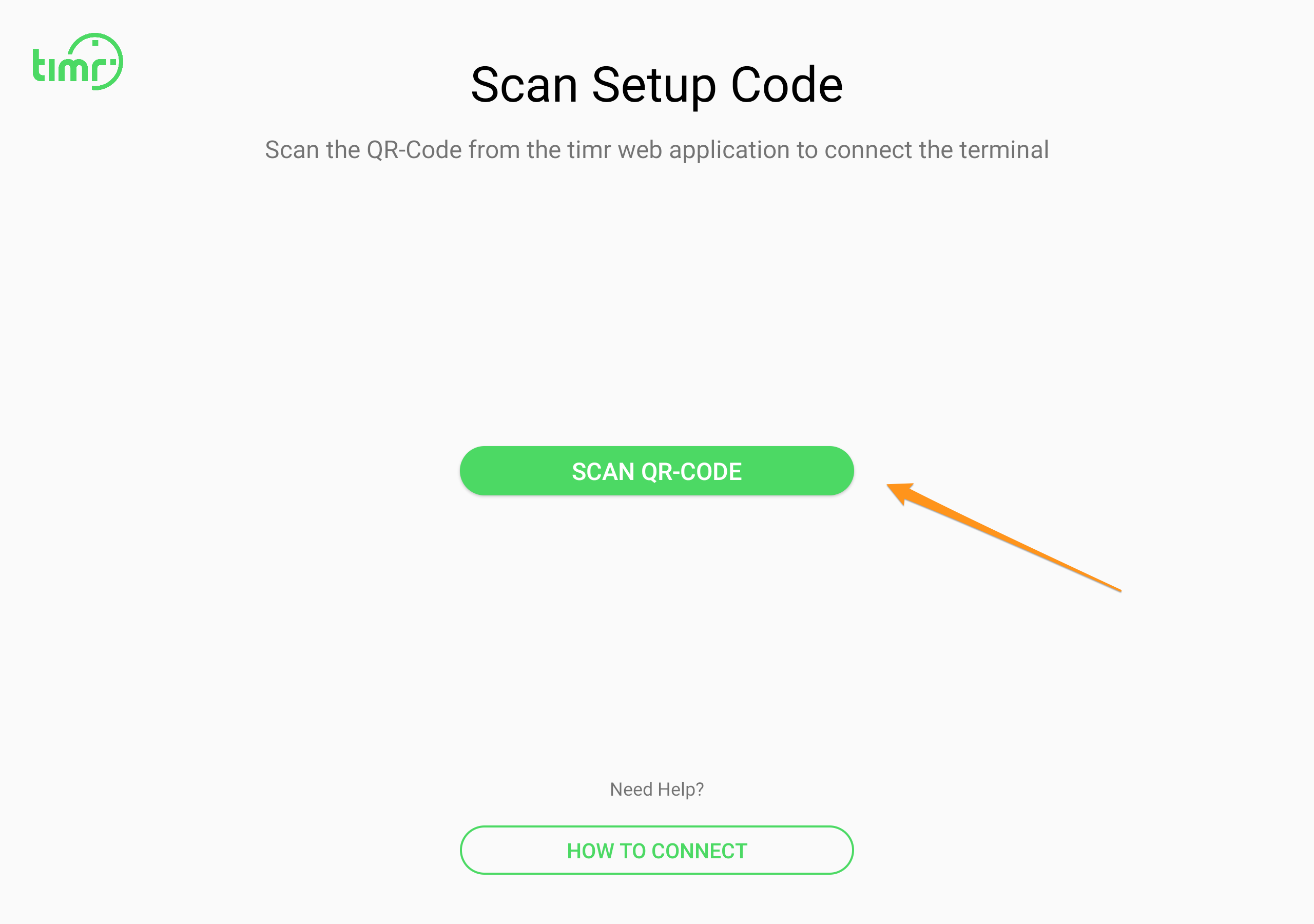 Then hold your tablet's camera over the QR code displayed in the timr web app to connect the terminal.
The terminal app will then automatically connect to your timr account.
In the timr web application, you will see "Terminal connected" after the app has connected successfully. To complete the process, click "Finish".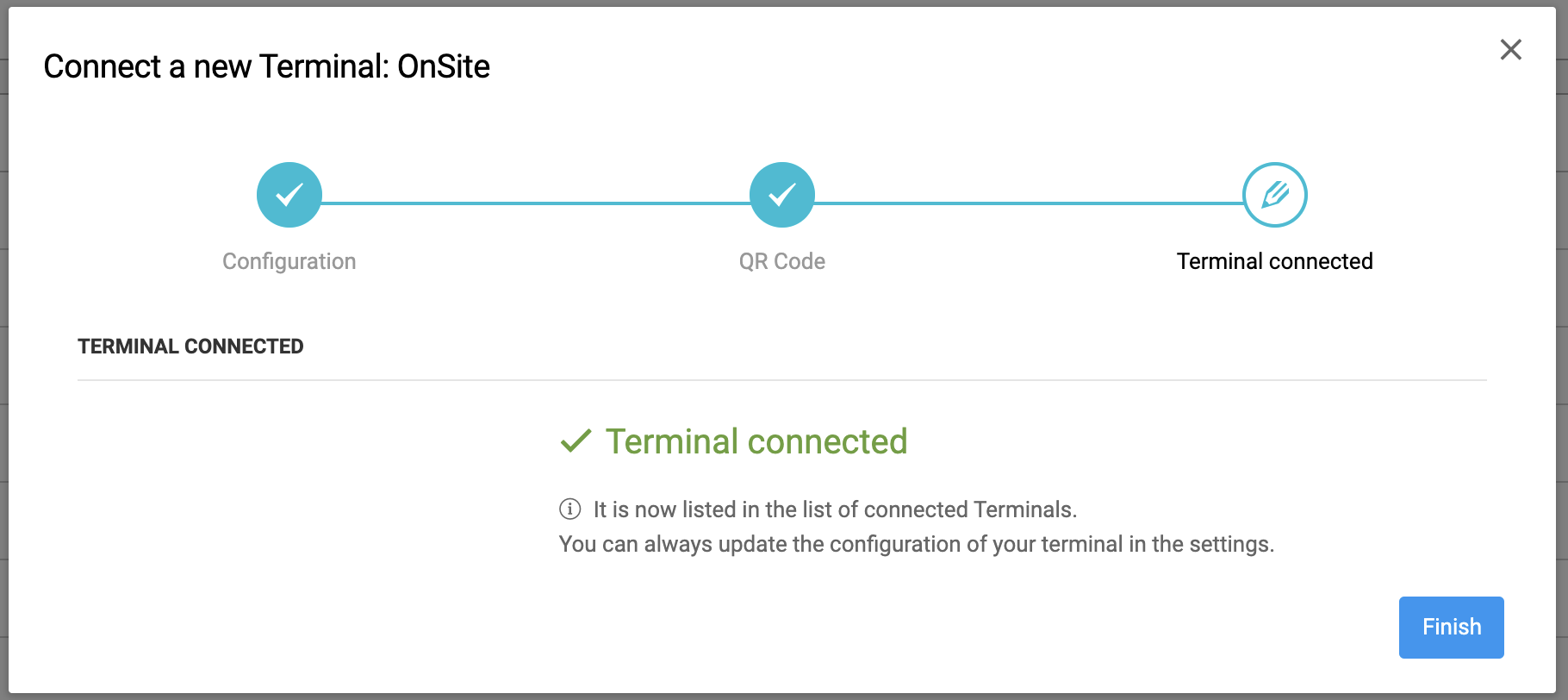 Then click on "Finish" in the terminal app as well.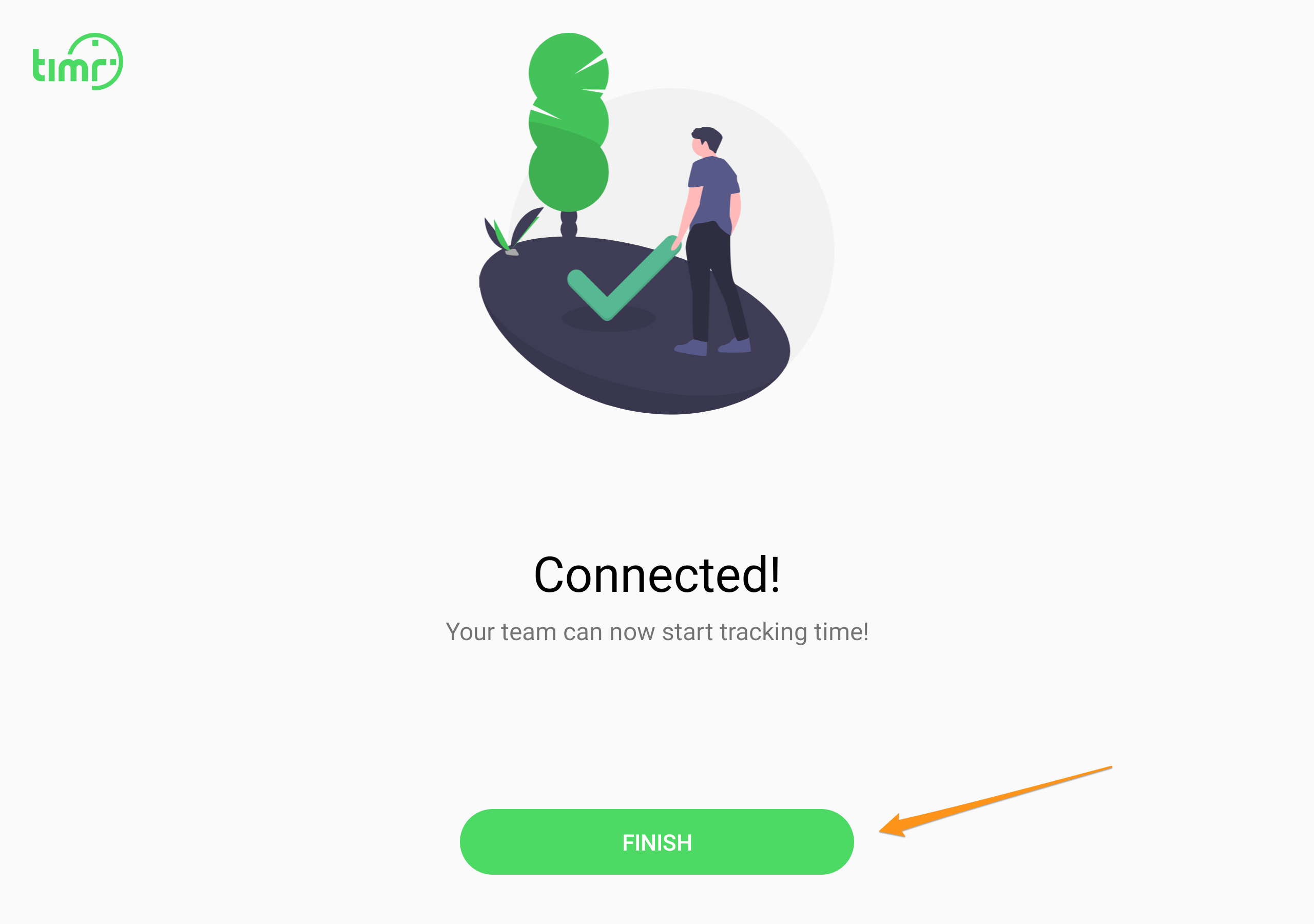 You will then automatically be taken to the status screen of the terminal app.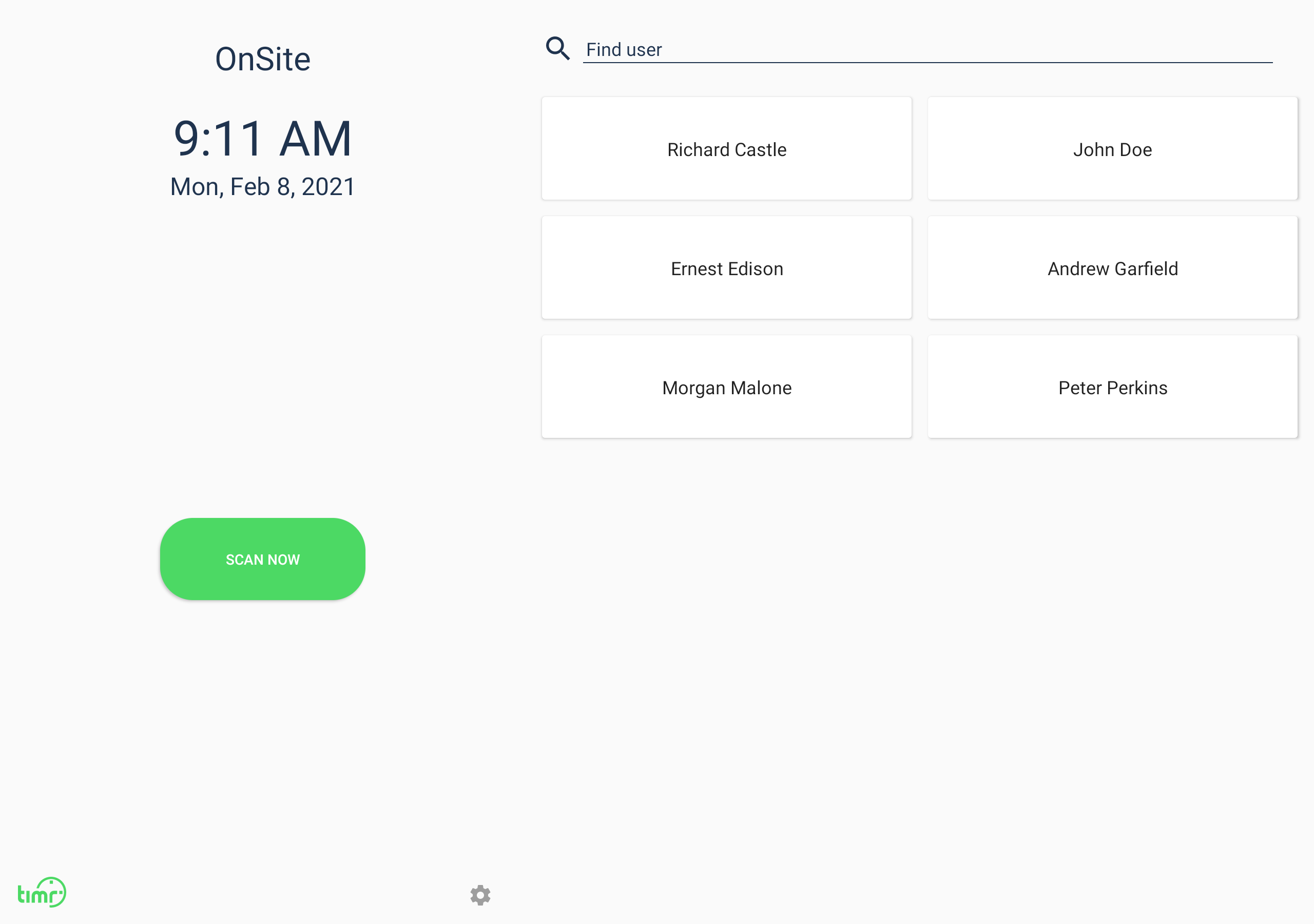 4. Further info on setting up the terminal
4.1. User administration
All users created in your timr account automatically appear in the terminal app and can log in there to record times.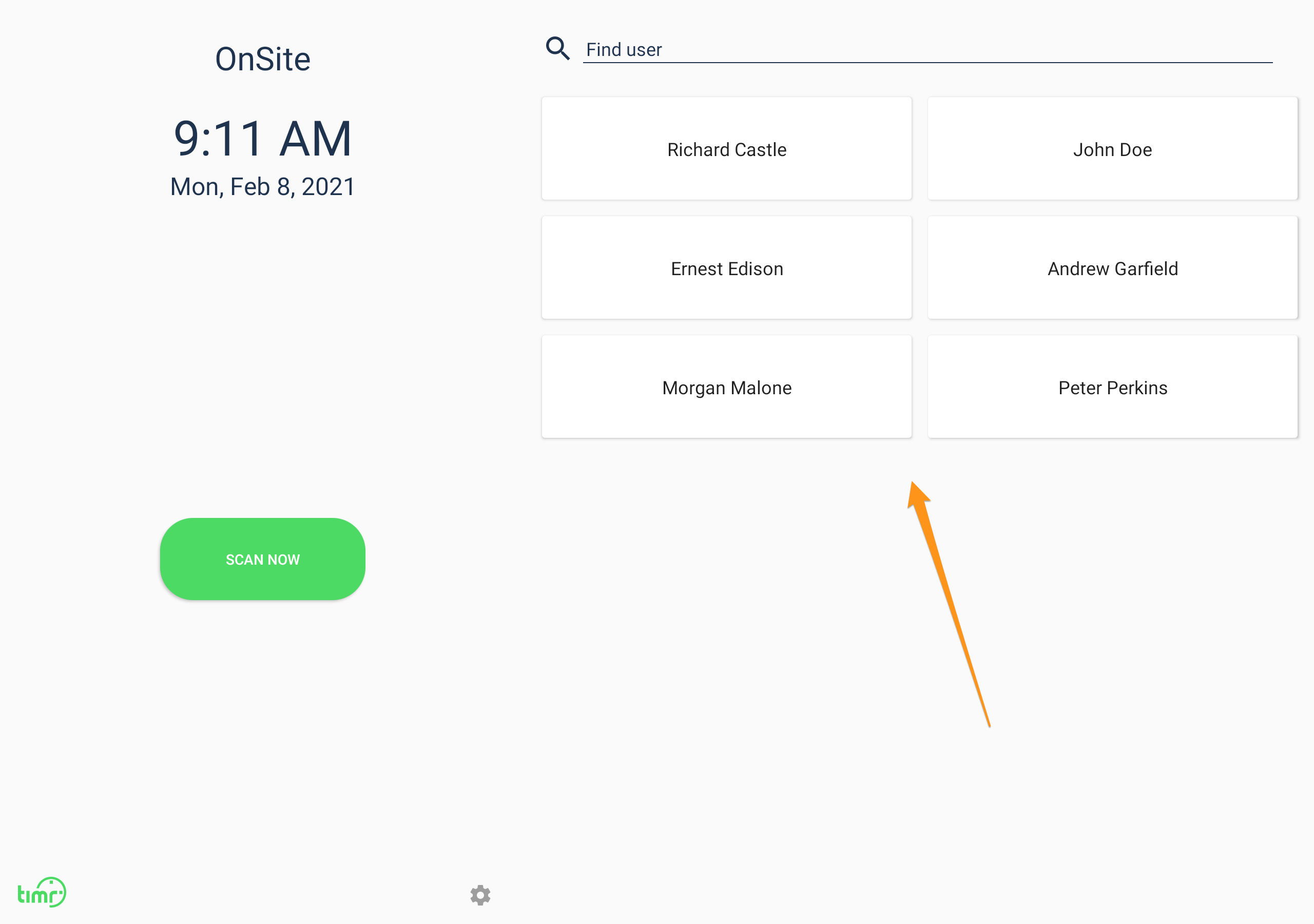 4.2. Manage Terminal App and change settings
You can manage the configuration of the terminal app via the timr web application of your timr account. To change settings, go to the menu "Administration/Terminals" and click on "Edit Terminal" for the relevant terminal.