1. Time tracking
After successful login you will get to your status dashboard.
Depending on the functions activated for you, you can now track working time and/or project time in this view.
Here working or project time can be started or stopped accordingly.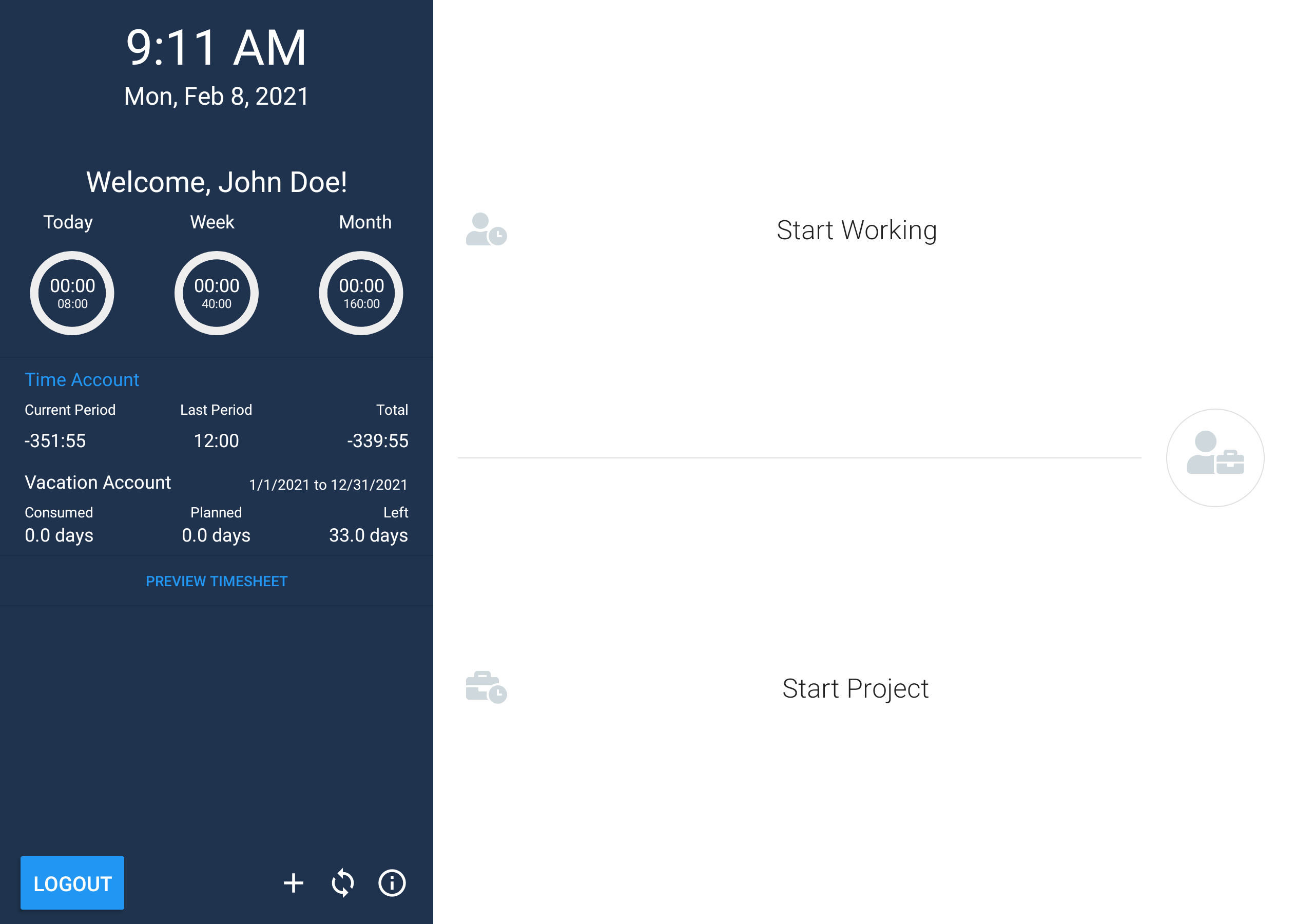 1.1 Time tracking via start/stop
Click on "Start work" (1) to start the working time. With an additional button (2) working time and project time can be started or stopped at the same time.
As soon as the time has been started, this will be displayed in the status dashboard: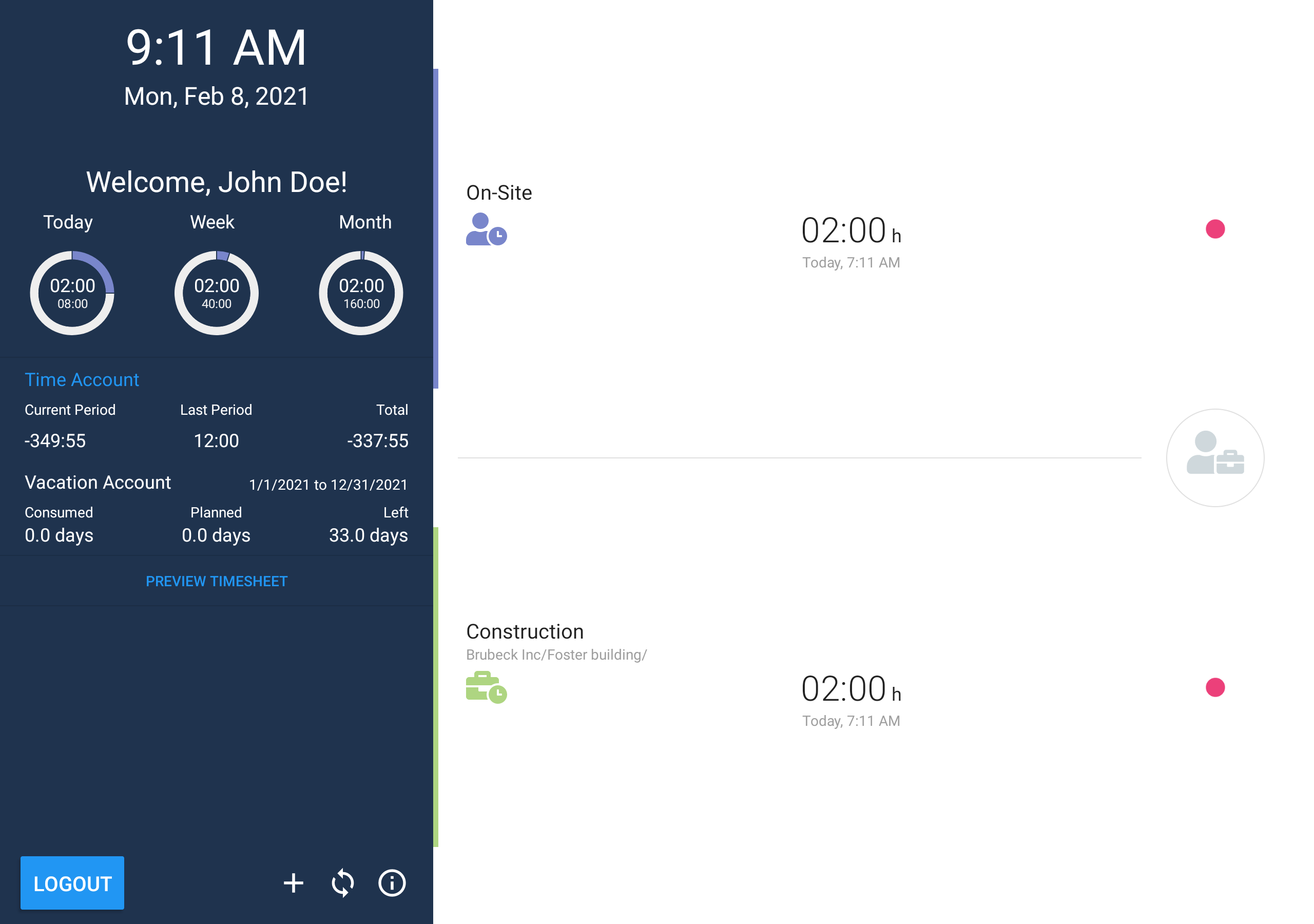 After booking your time click the "Logout" button, so that other users can log in. If you forget to log out, the system will automatically log you out.
1.2 Add time
If authorized, times or vacations can also be entered manually in the terminal.
To do this, click on the "+" icon in the status dashboard to access the "Add" view.