In most cases, only the timr app should be able to be used for time recording with a terminal and no other apps should be allowed.
We will describe how to set the so-called kiosk mode on the terminal using a Samsung Galaxy Tab A tablet (see Hardware recommendation). Since many different models of Samsung tablets are available, creating a user profile may differ from these instructions.
Tip: We recommend locking the main administrator profile on the terminal with a pin/password.

Prerequisite for setting up the restricted profile: The timr app must already be installed.
1. Create a restricted user profile
A new restricted user profile is created in the settings under "Accounts and backup" -> "Users".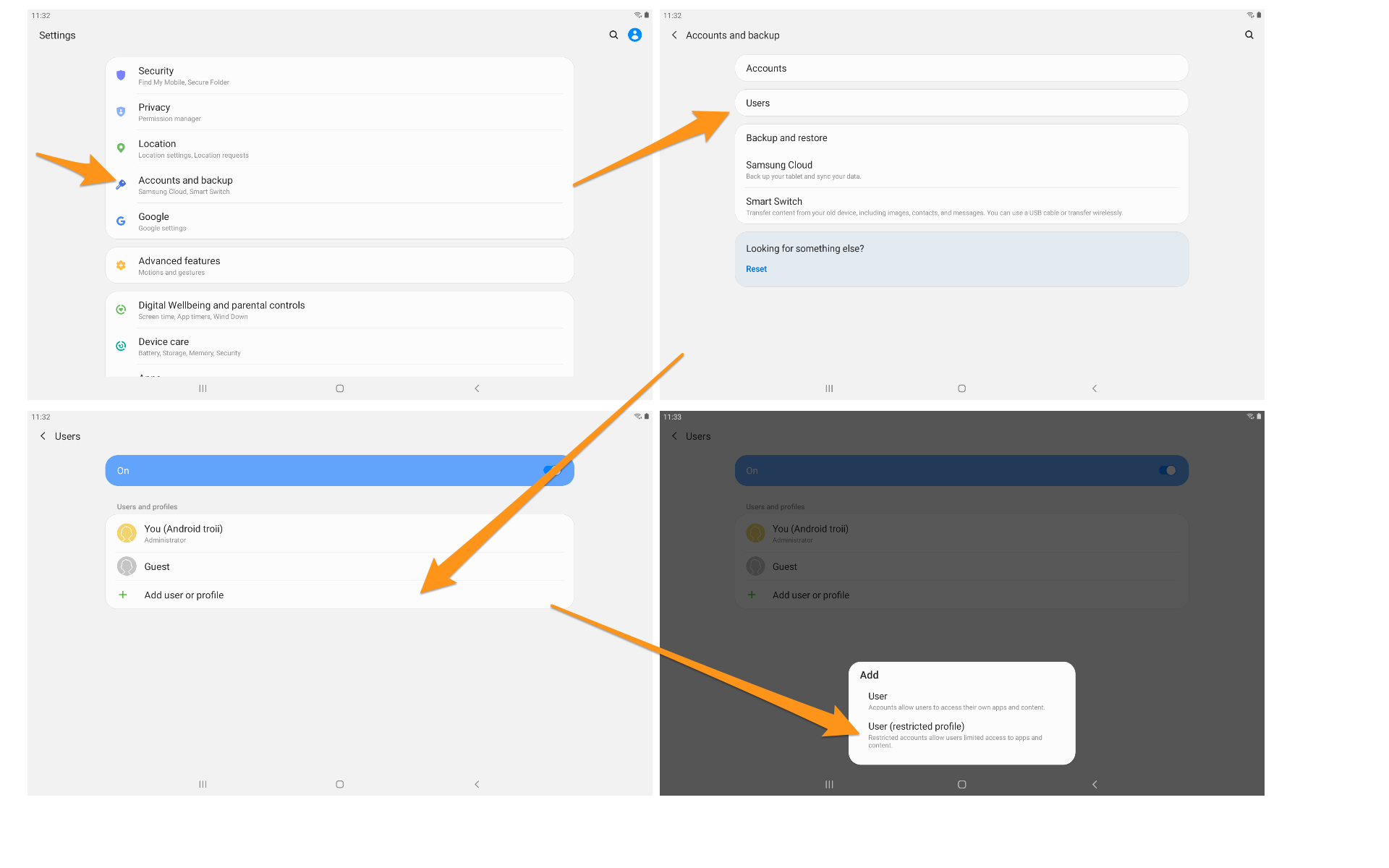 The name of the profile and the permitted app can be defined in the settings. If the terminal is configured with location detection, "Location" must also be activated here.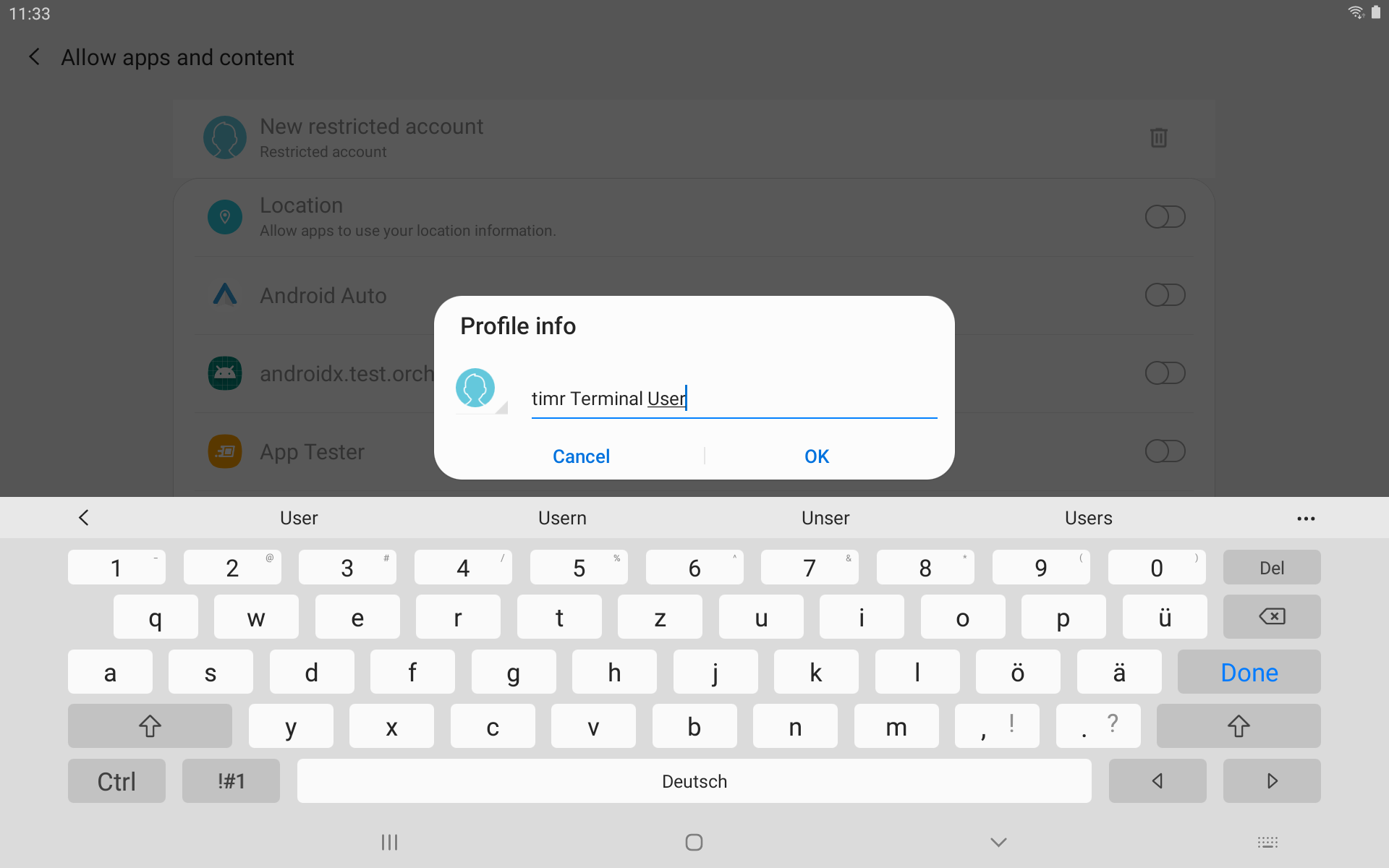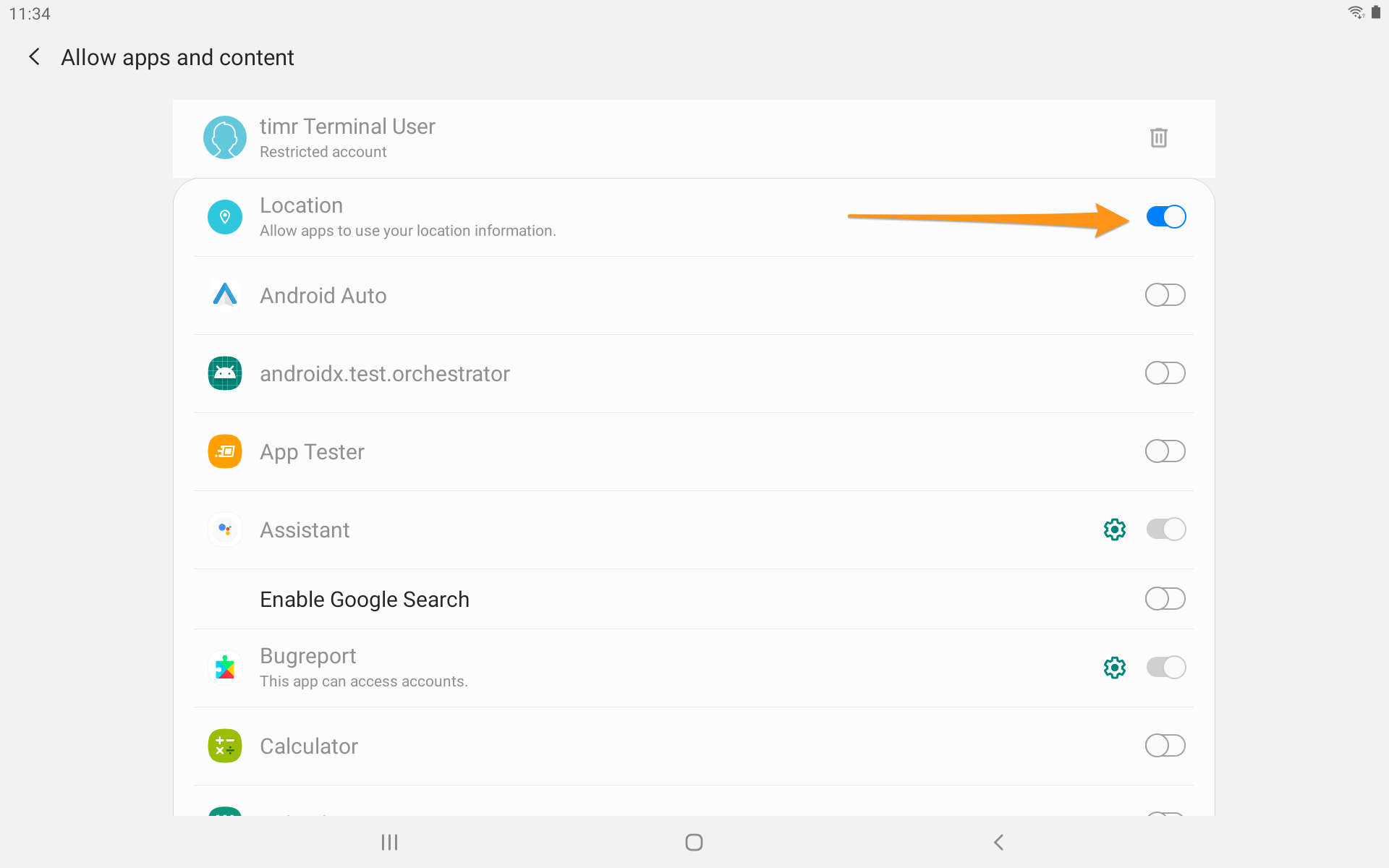 Activate the "timr Terminal" app in the list of apps.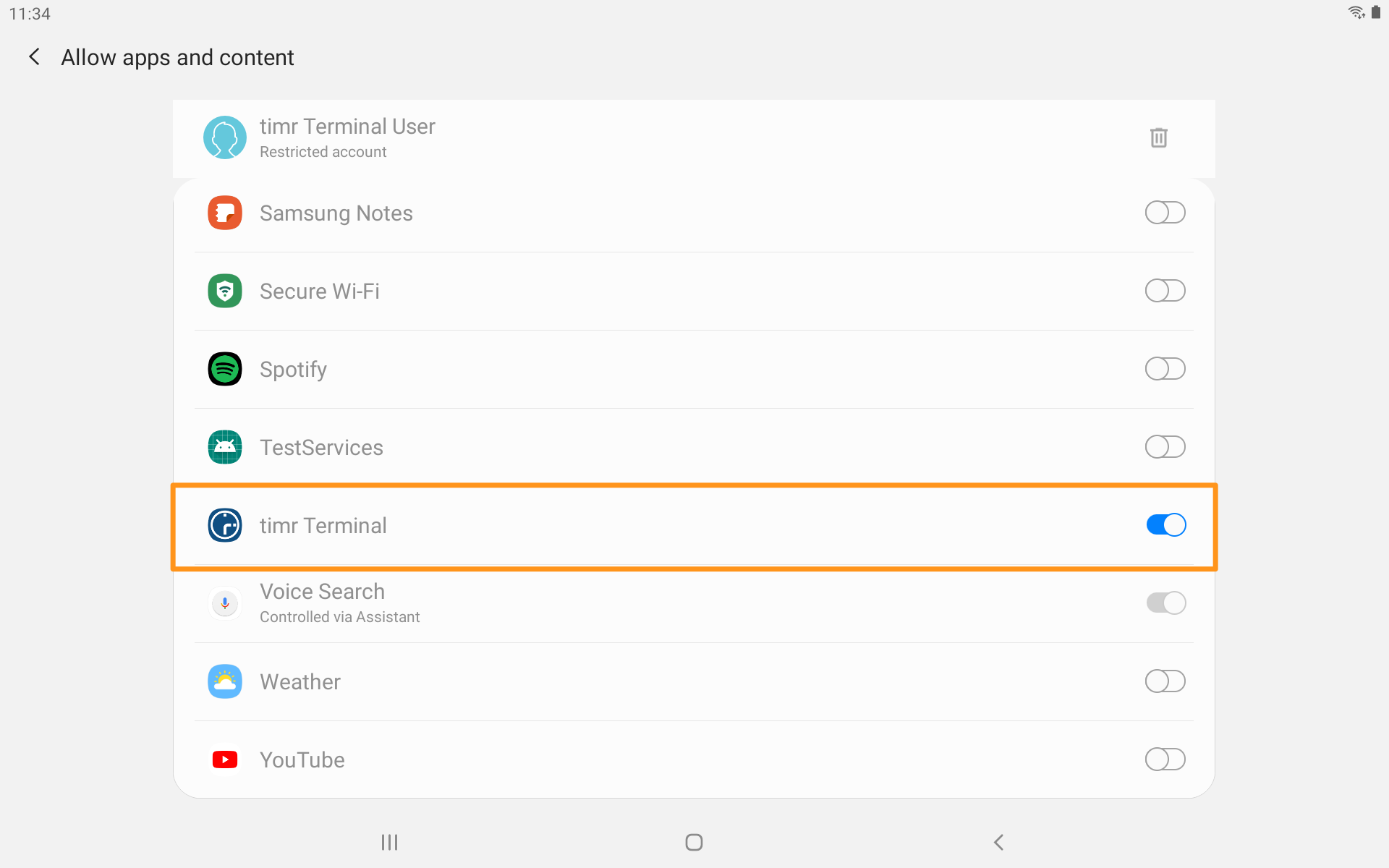 2. Switch to the restricted user profile

Open the settings area by swiping on the right side from top to bottom. Here you switch to the new restricted user profile to start time tracking.
The terminal now remains in this mode and is restricted to time tracking with the timr app only.