To request vacation or other absences in the timr terminal app, first log in to the terminal with your user.
Now click on "Add Vacation or Absence time".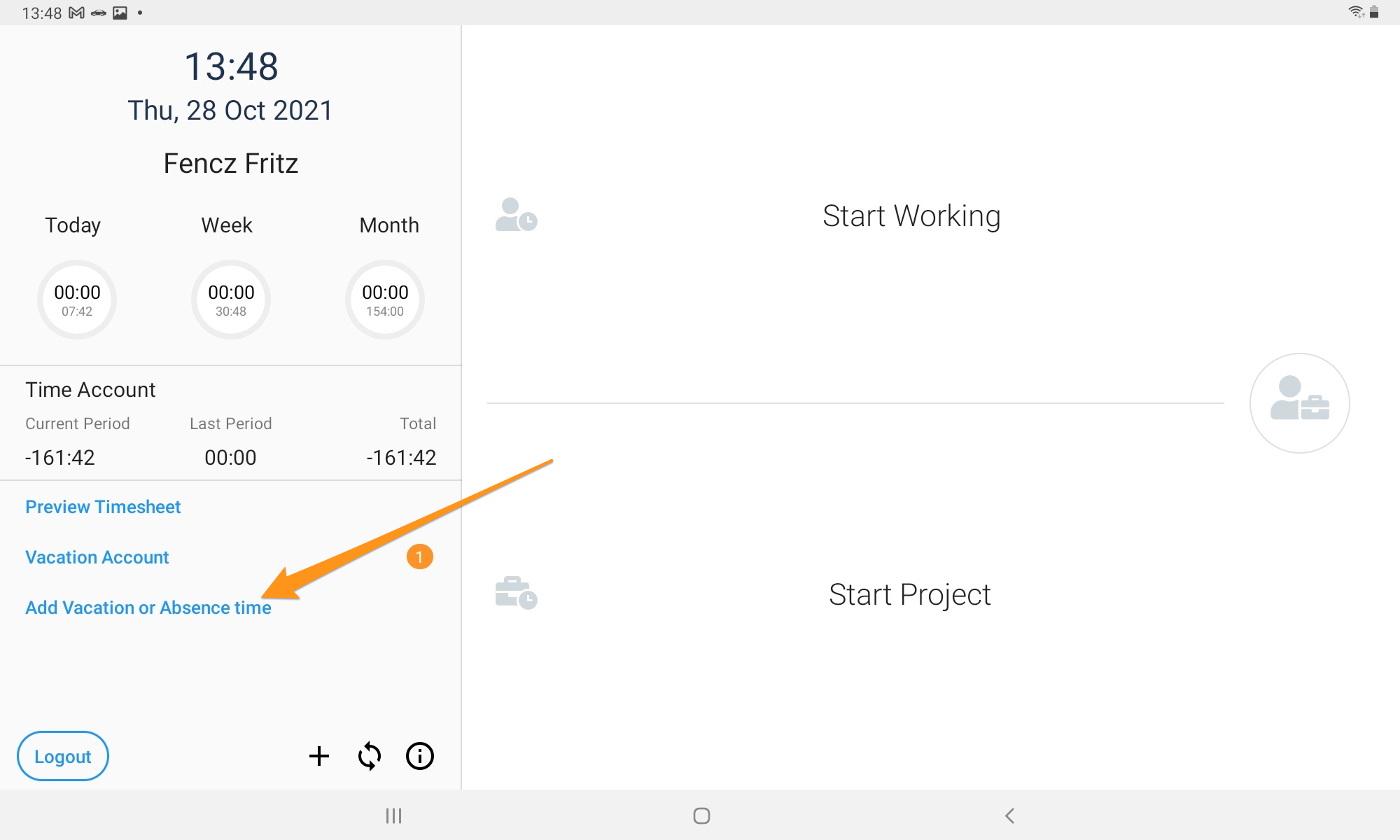 In the next step you choose whether you want to use the suggested absence (1) or "Select other type" (2) and for which period (3). You can add a note (4) or choose from the most recently added notes (5). Finally, select "Request" to submit your leave request.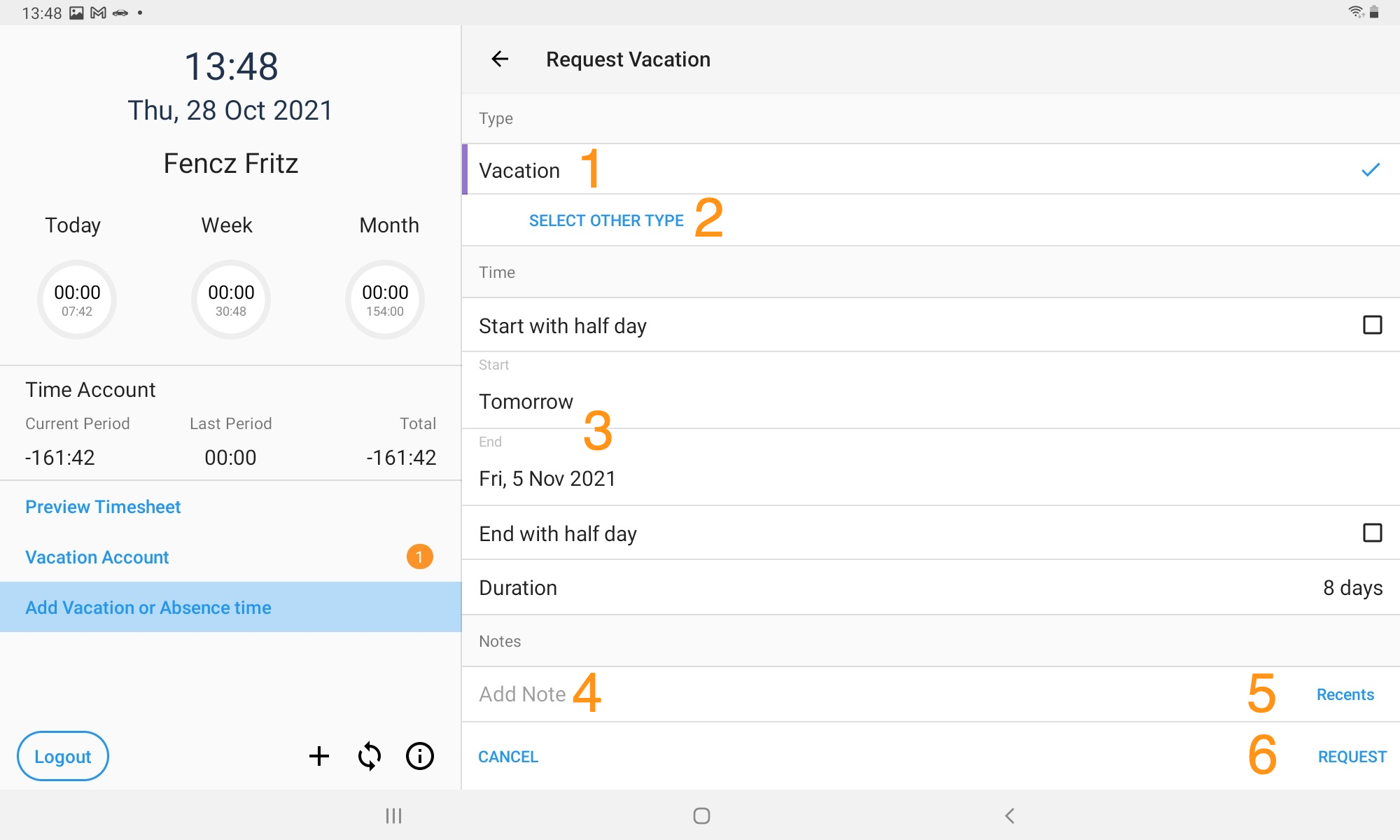 The leave has been requested.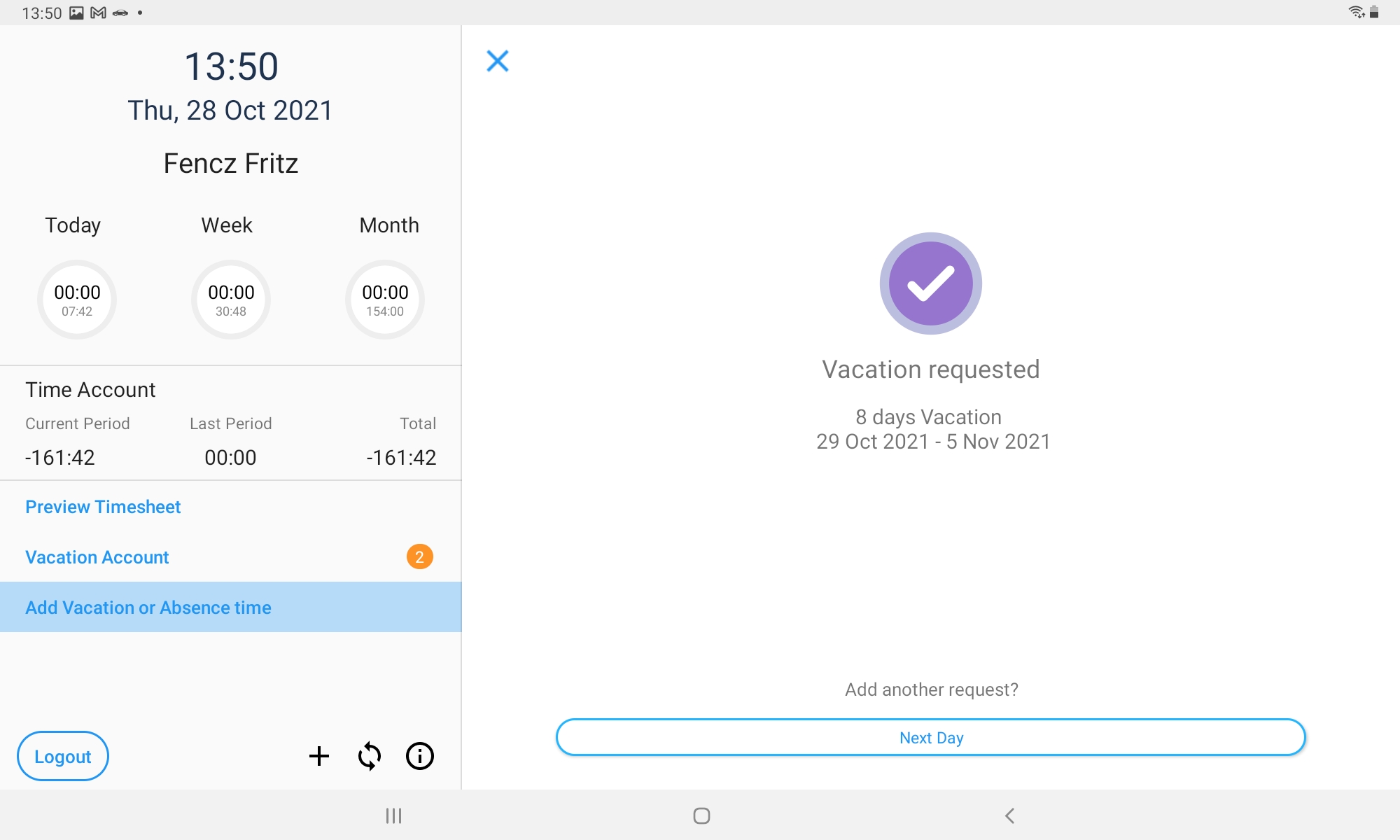 In the leave account you will now see your newly created request and, if available, all other requests already created and approved as well as rejected absences.