1. Welcome screen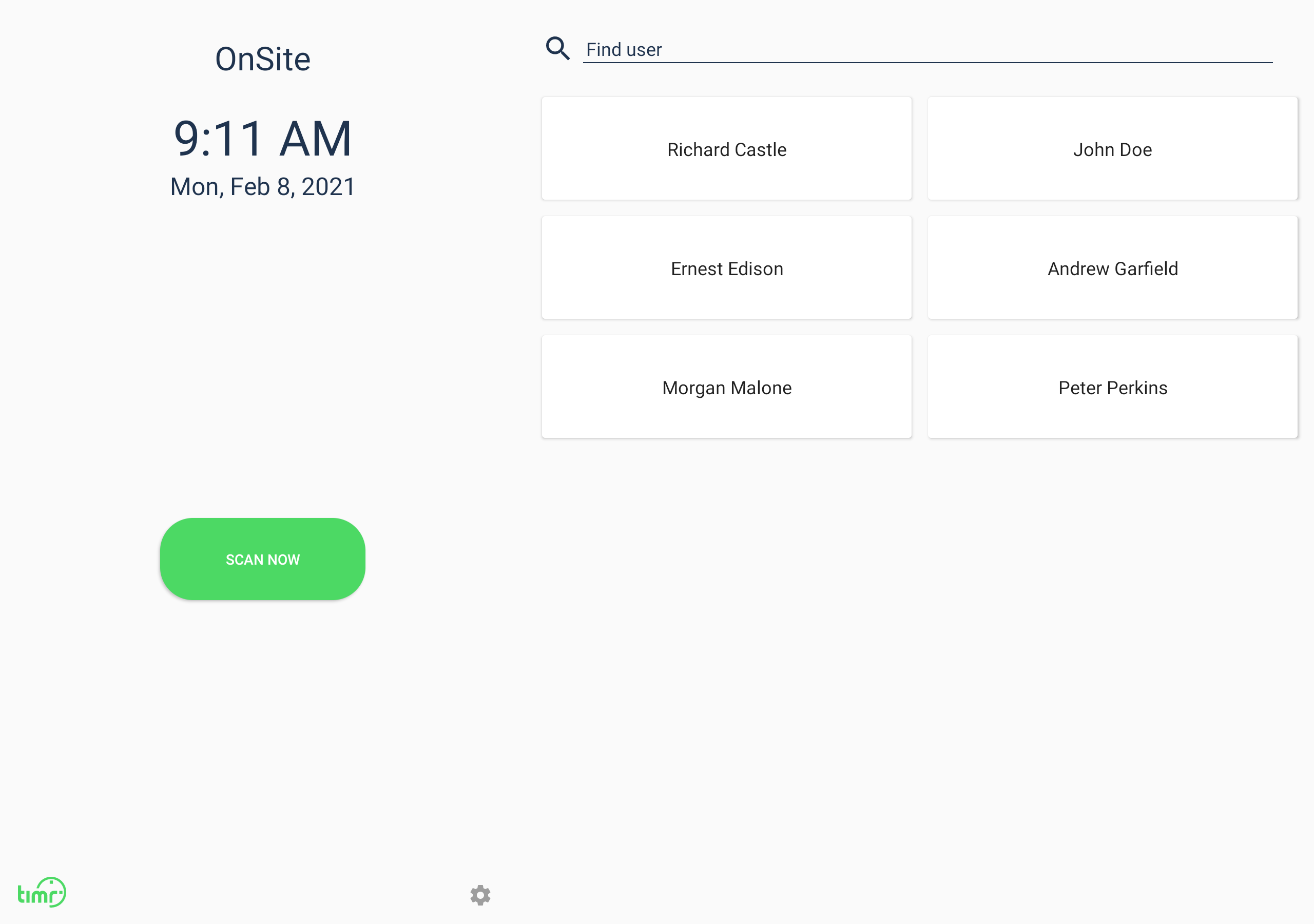 In the welcome screen the terminal shows the date and time as well as an overview of all employees authorized to book time at the terminal. The "Search user" function can be used to search for your own user if this user is not already displayed.
If the QR code login is active on the terminal, the code scanner is displayed in the left area.
2. User login
To be able to book a time at the terminal, the user must first log in. This is done either via password or QR code.
2.1 Via password:
By pressing on a name, this user is selected. In the next view this user must then enter his timr password to log in.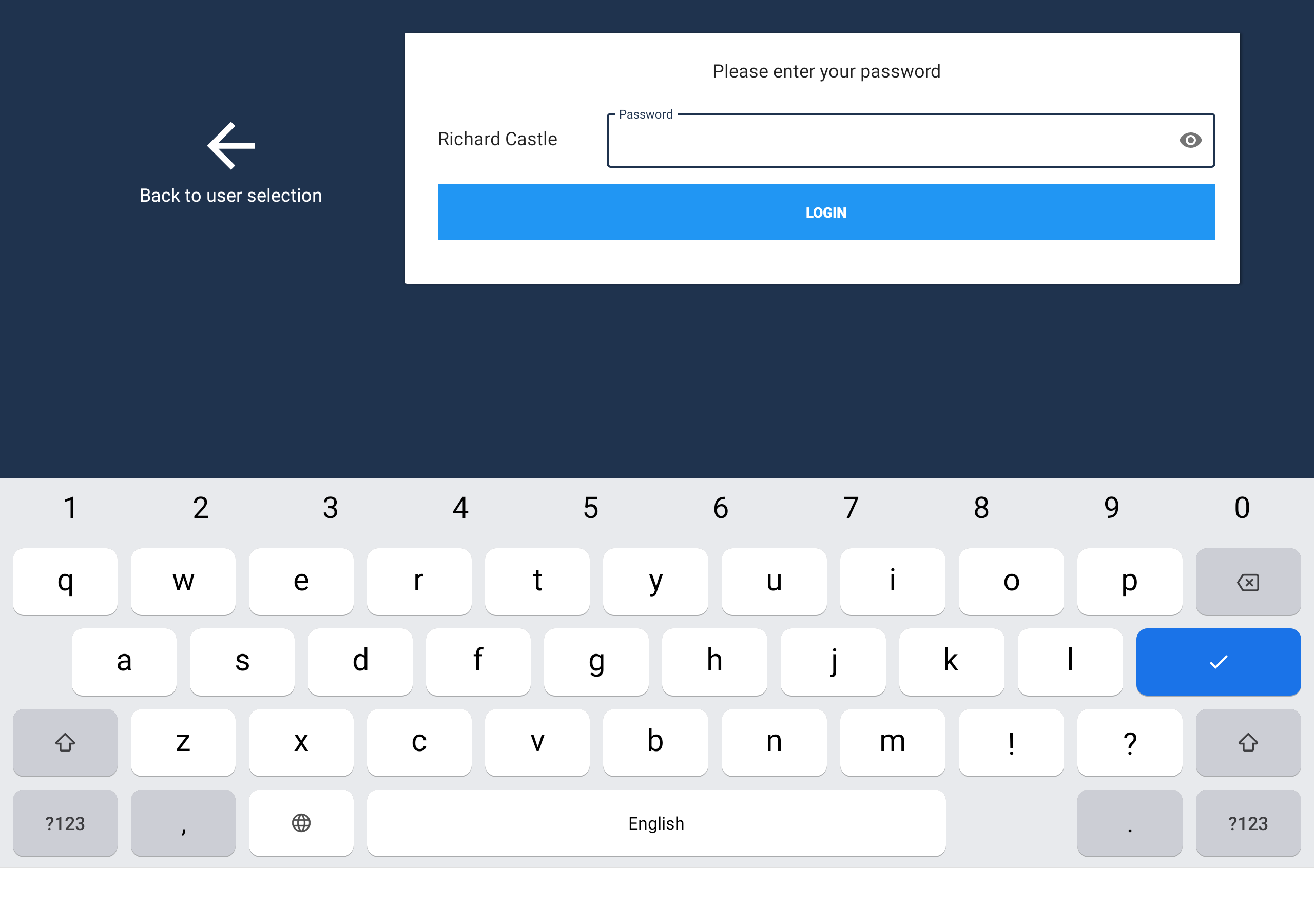 2.2 Via QR-Code:
If activated you can also log in to the terminal quickly and conveniently using a barcode.
In case the camera function has switched to idle mode, click on "Scan now" to scan the barcode. You will then see the following view with the camera active. Now hold the barcode in front of the camera.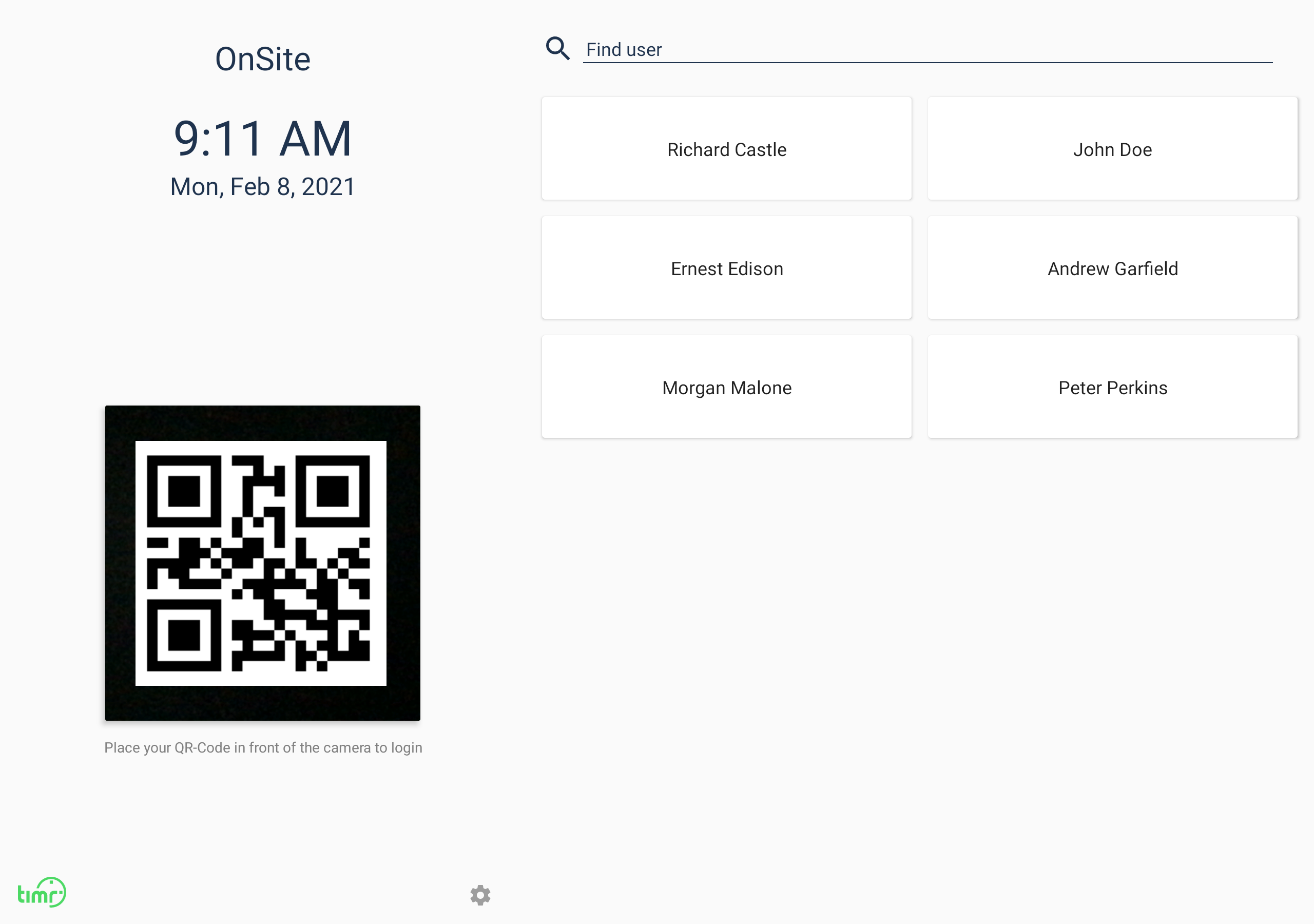 Tip: Remember where the device has the camera. The code must be held in front of this camera.
Continue to the instructions on how to create a QR code.