Contents
1. Working Time Tracking in Real-time
2. Adding records at a later time
3. Recording vacation and other absences (sick leave, etc.)
In the recording menu you see all 3 features of timr at a glance (Marker 1, 2, 4):
-Working Time
-Project Time
-Drive Log
Marker 3: timr offers you the possibility to start the Working Time- and the Project Time Recording in one step.
In the tab bar you see an overview of the timr App.
Marker 5: The actual status is shown in "Recording". On this screen you can see what's currently active in your timr, if you're recording your time and if you've started the drive log.
Marker 6: The Dashboard gives you an overview of your hours and vacation balance as well as project time per current day, week and month.
Marker 7: With timr you can create analysis and reports on the go. Please refer to our article Reports and Analysis for more information regarding the timr reports.
Marker 8: If you need to add records, vacation, etc. quickly on the go, you can use the "Add" feature.
Marker 9: You can also change your settings, extend your account or send a feedback in the "More" menu.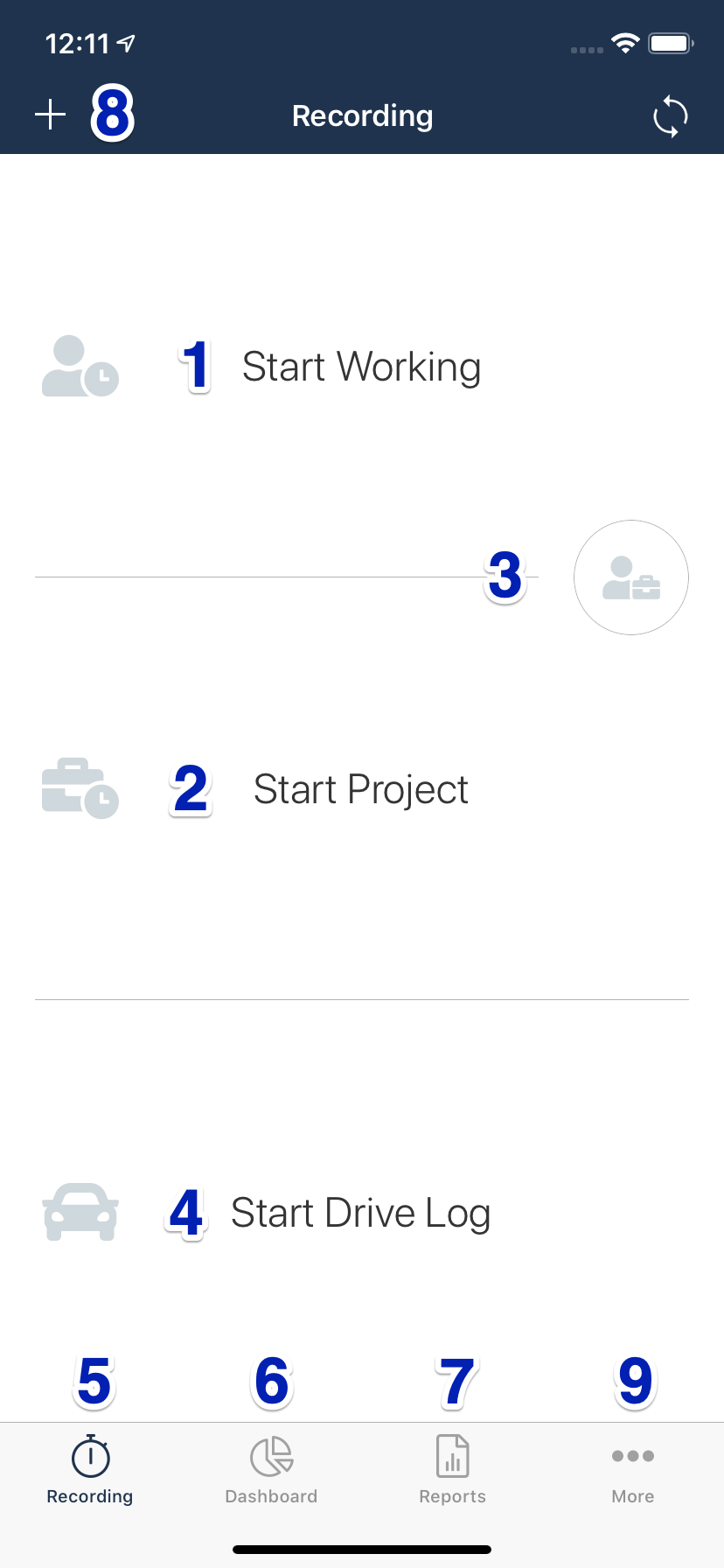 1. Working Time Tracking in Real-time
1.1. Start Working Time Recording (Punch In)
You can select the desired working time type (1). If you are authorized, you can change the start time and date (2). timr will automatically suggest the current date and start time. Add a note (3) to this recording, if desired. If you have already recorded notes, they will be suggested to you under "Recent" (4).
Press "Start" (5) to clock in and start the time recording.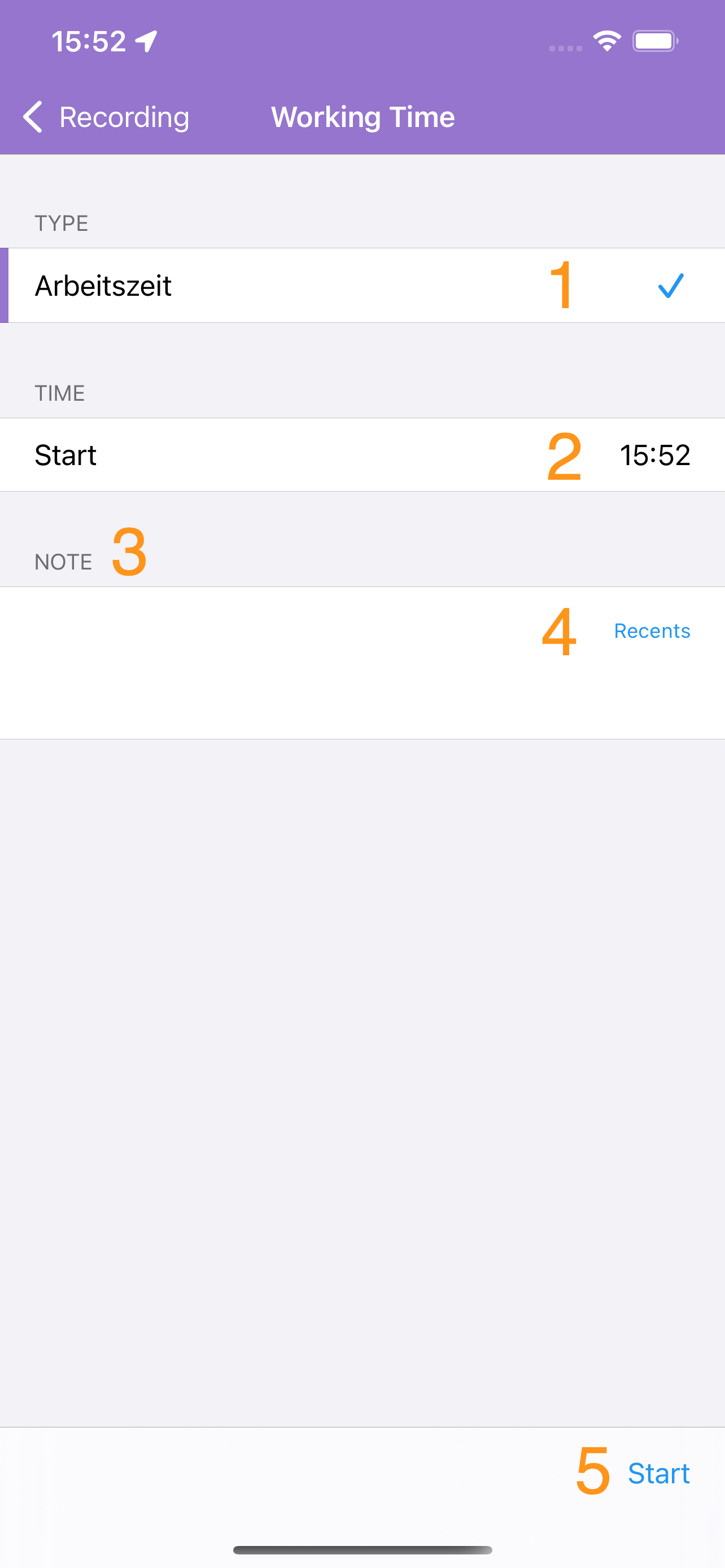 1.2. Stop Working Time Recording (Punch Out)
This is an example of an active Working Time Recording. To Pause, Stop or Delete this running Working Time Recording you can click on it which opens the "Stop Working Time" dialog.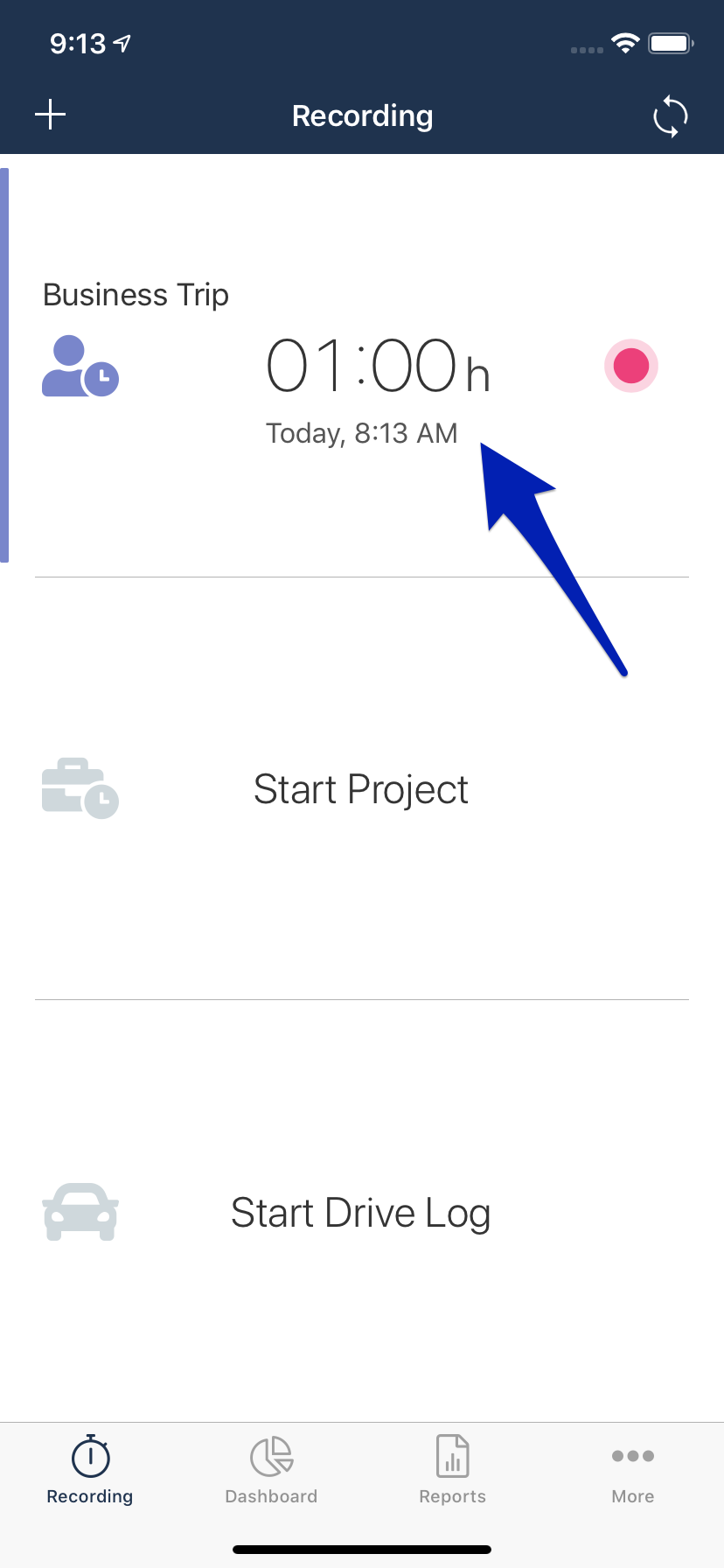 Before you stop a recording (6) you can, if you are authorized to do so, make numerous changes once again.
If necessary, you can change the working time type (1) here before stopping. If you are authorized to do so, you can edit the start and end time, as well as the date (2). You can enter a note (3) for your recording here. If you have already recorded notes, you can find them under "Latest" (4) as a suggestion.
If you do not want to end the working day yet, but simply want to switch to another working time type (5) (for example from business trip to office time), this is possible here.
You can also simply delete the recording (7).
Note: There is also the option to pause the time recording and simply resume it after a break. This option is disabled by default. So if you don't see a "Pause" button on your smartphone, then it is set for your account that no manual breaks may be recorded!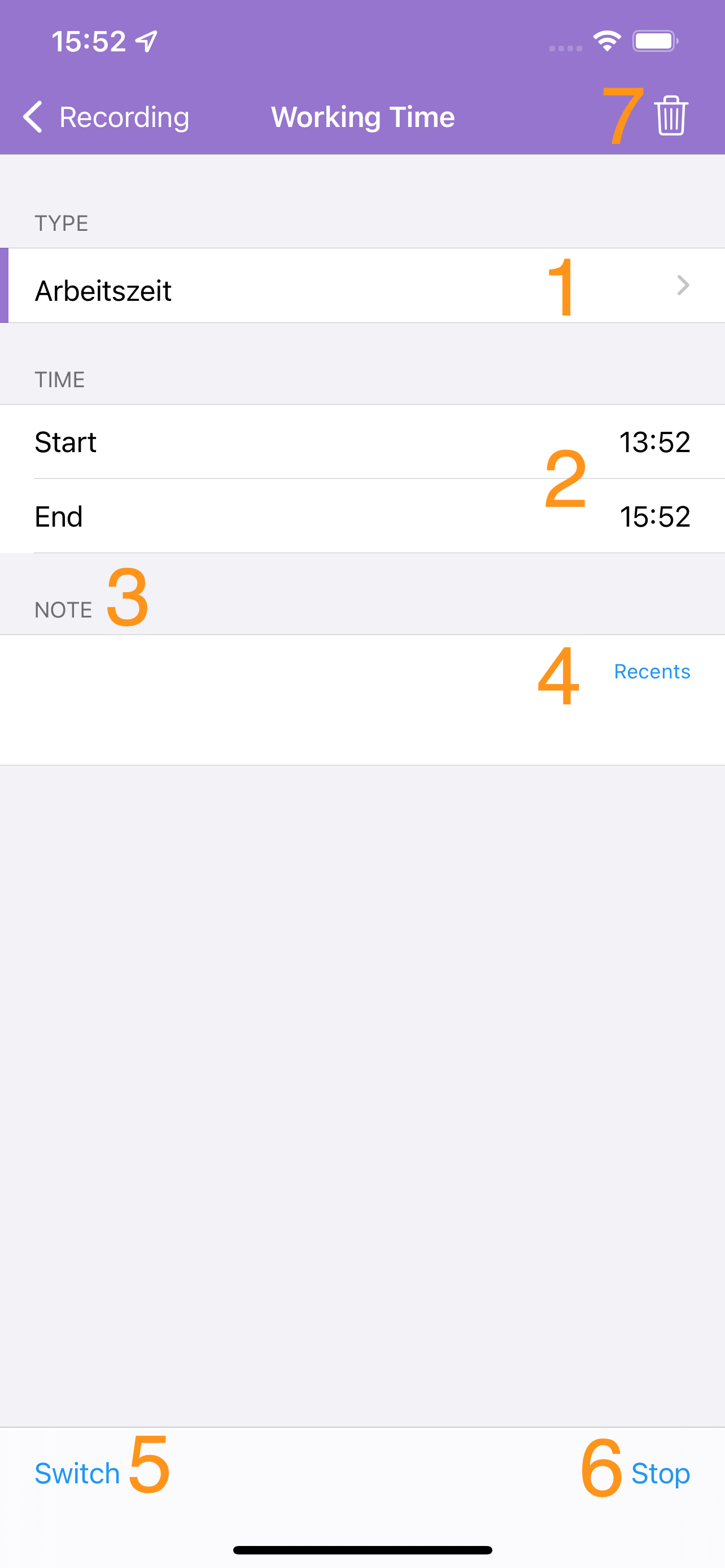 2. Adding records at a later time
In the timr App you can add records later on, if you have the permission to do this. You can do this via the + symbol. If, for example, you've forgotten to book office time you can do this at a later time.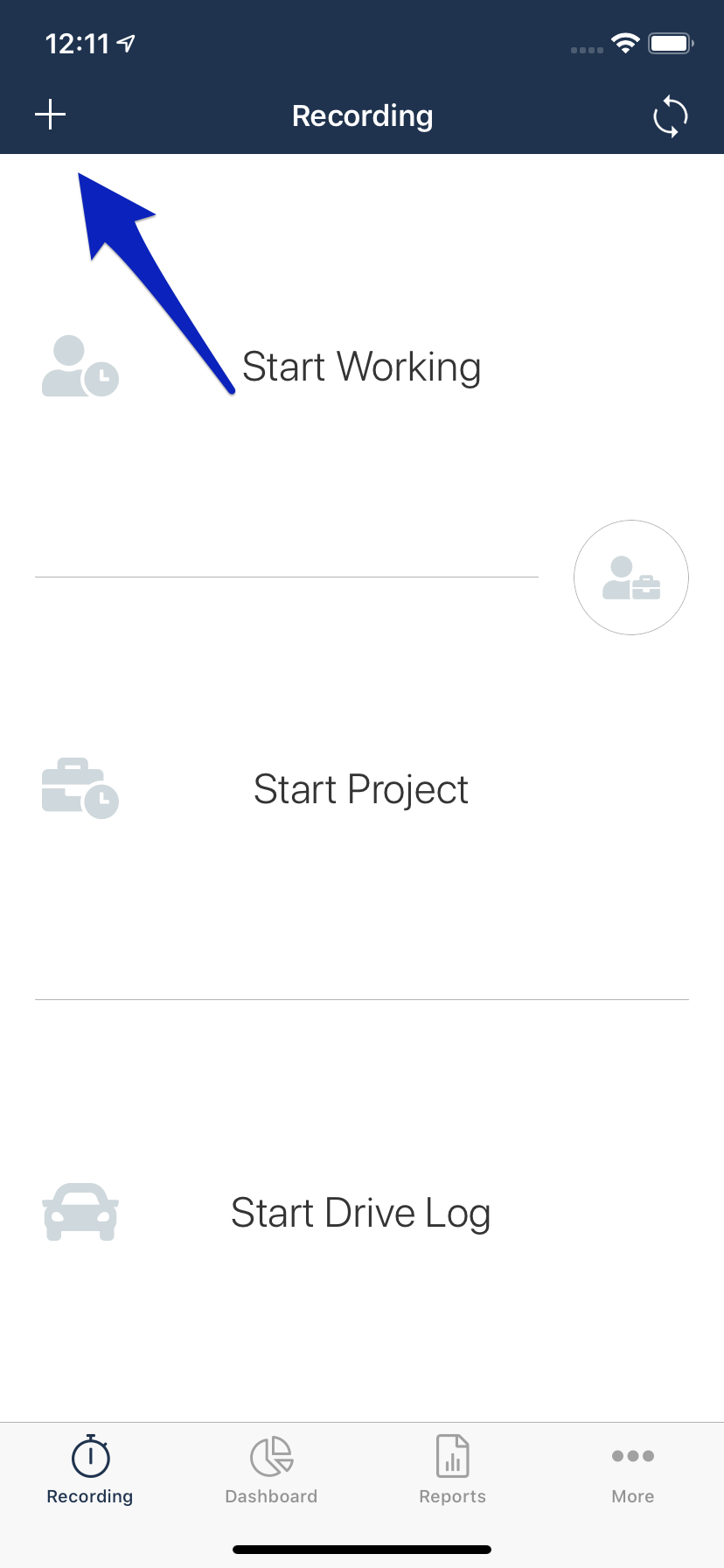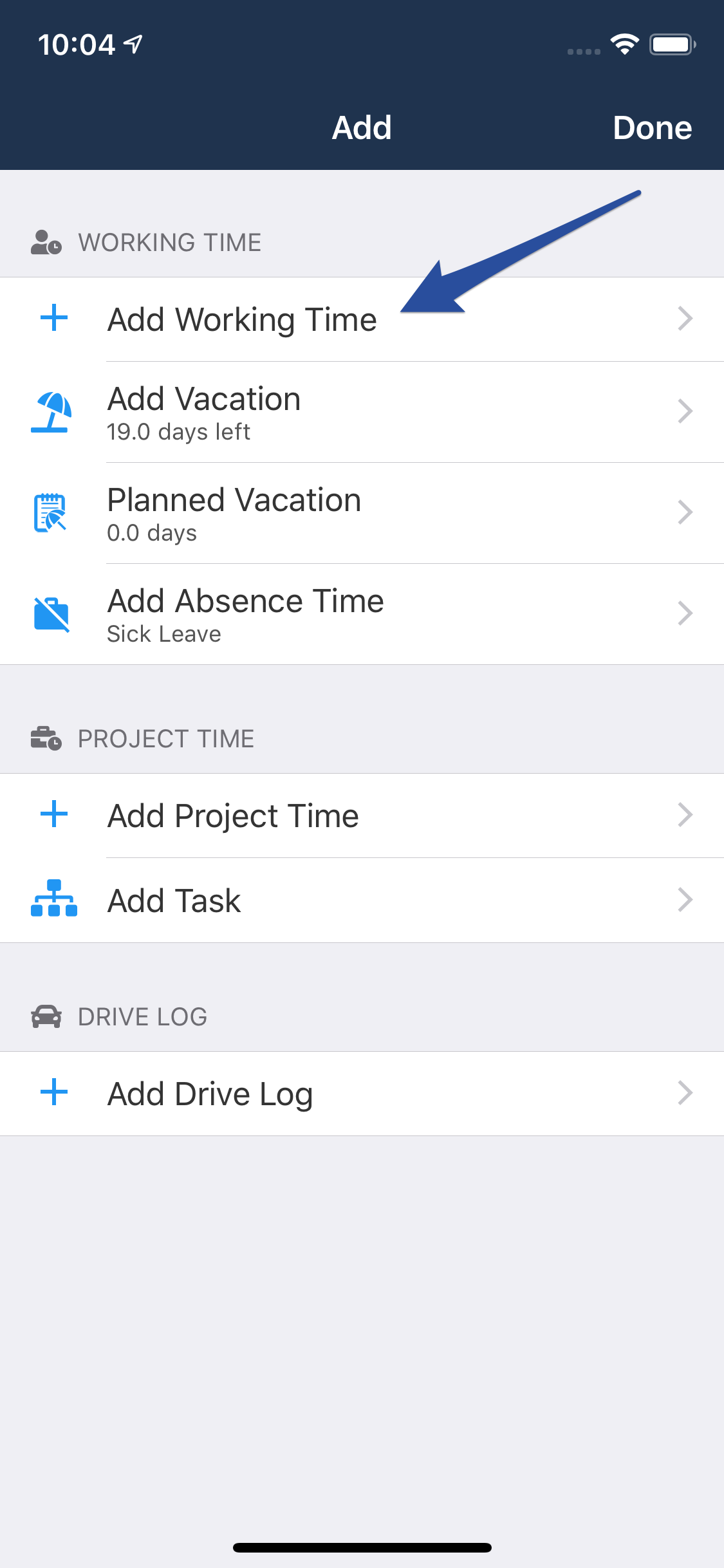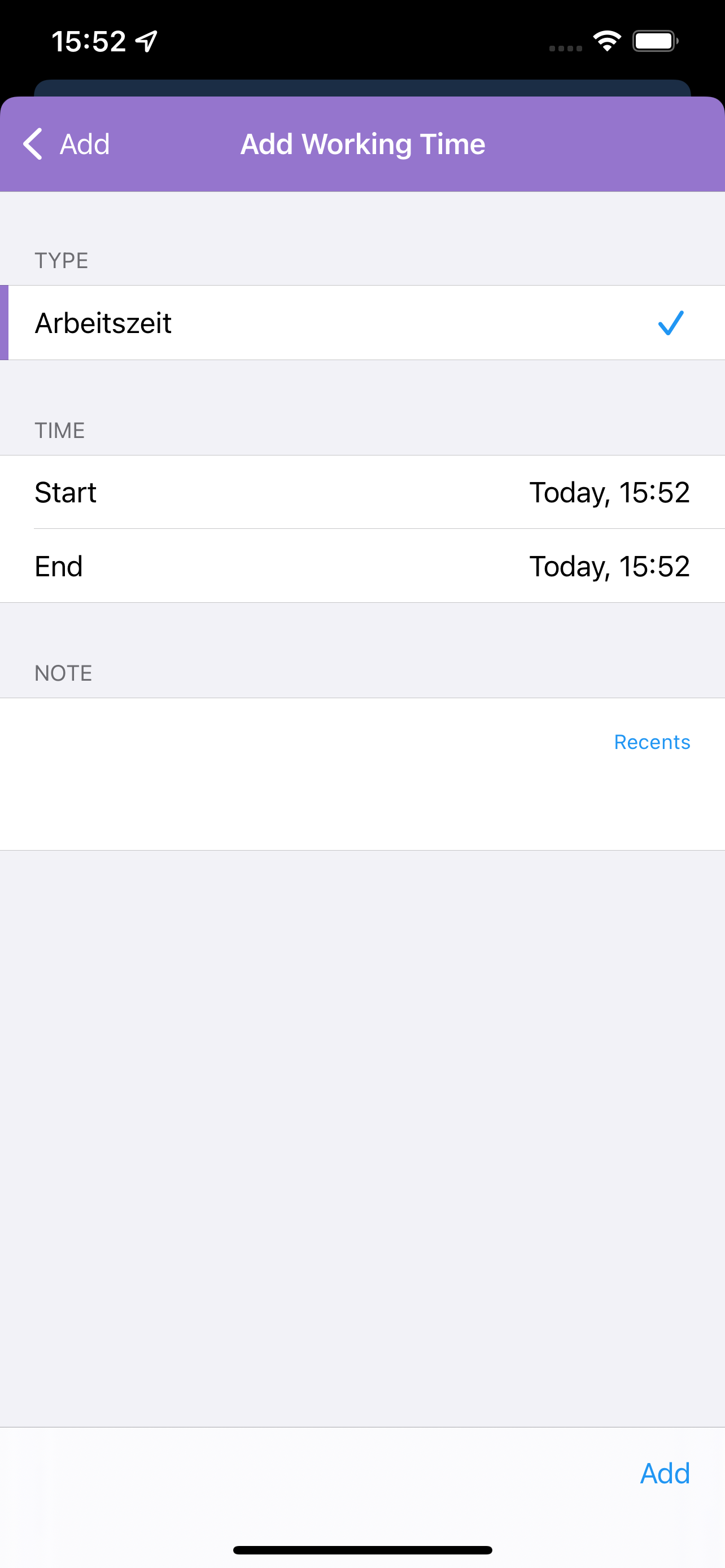 3. Recording vacation and other absences (sick leave, etc.)
You can record vacation and other absences like sick leave in the timr App. For this you use the + symbol on the left right side.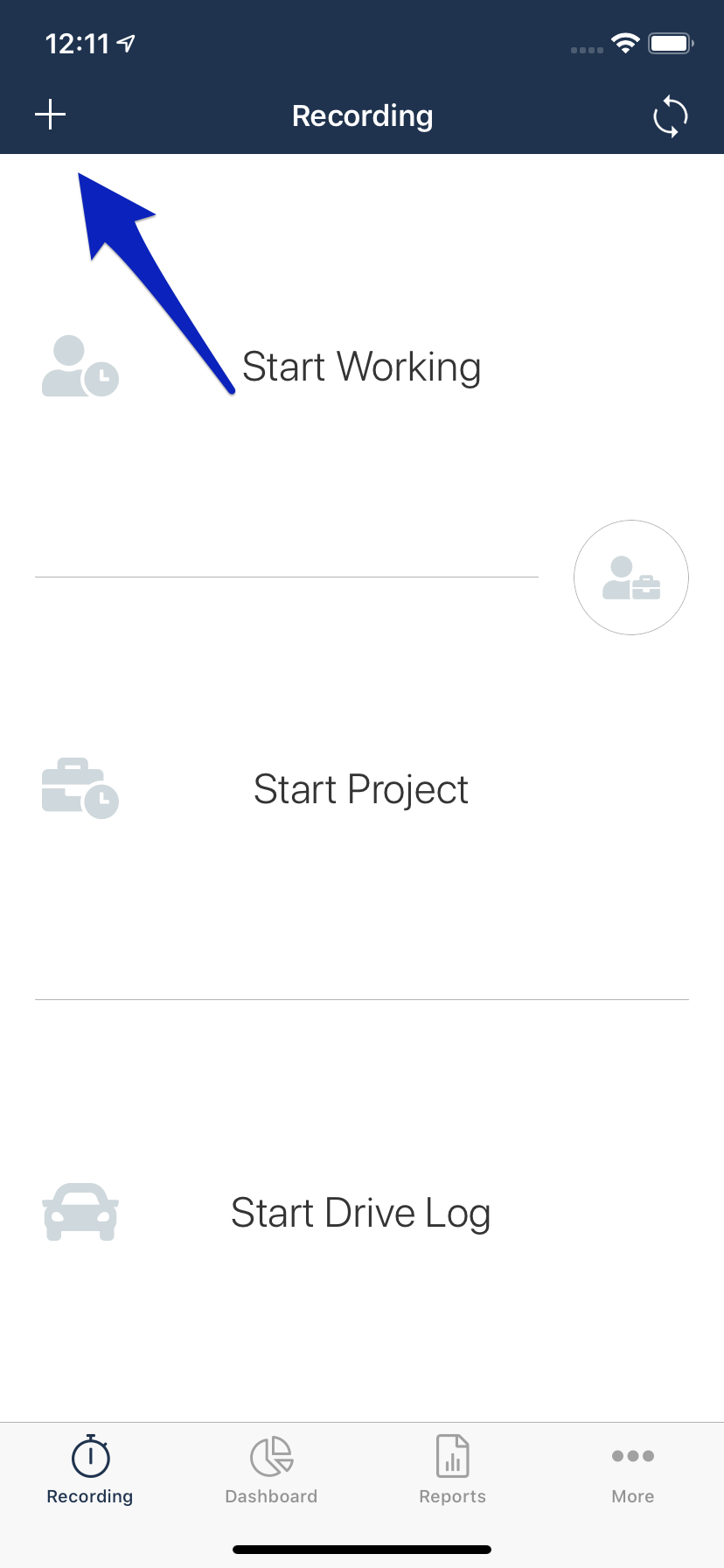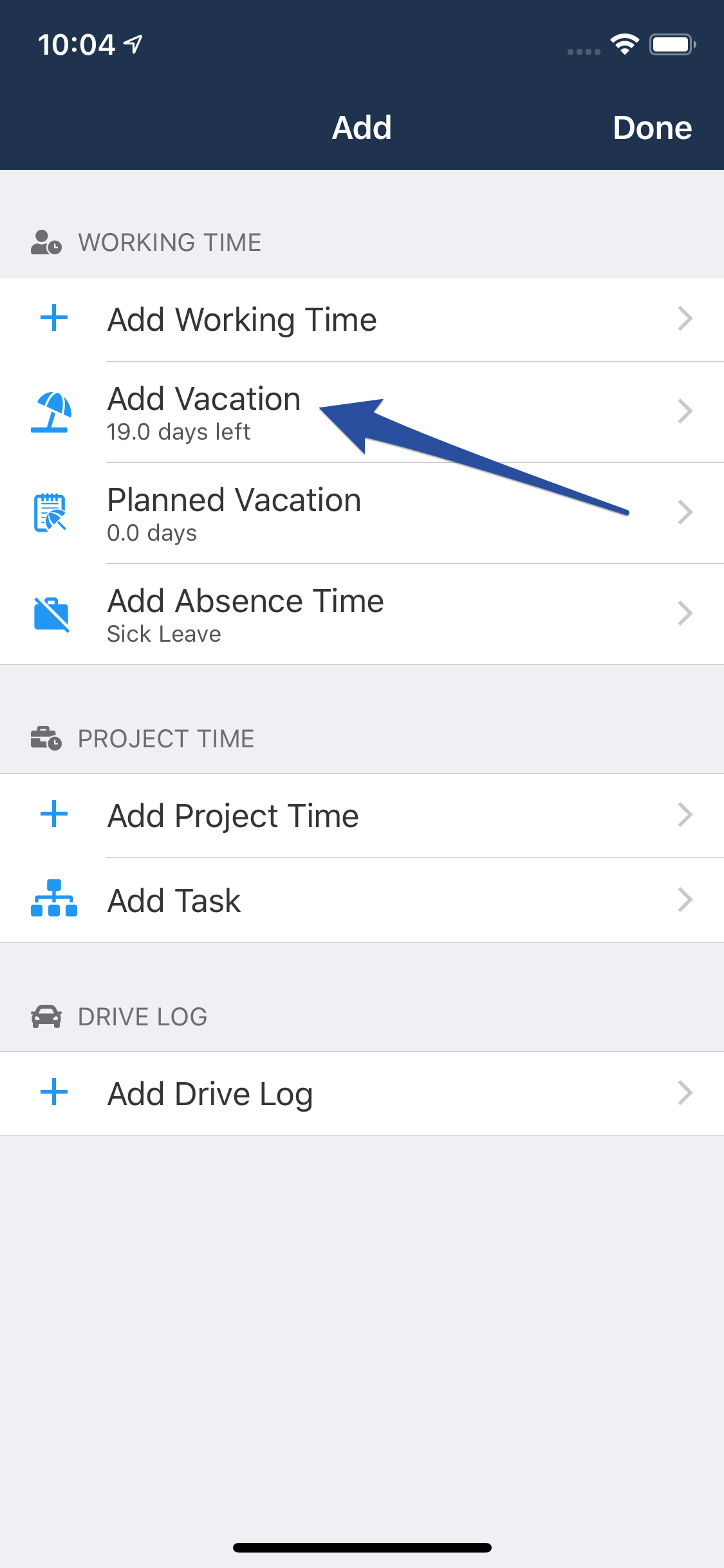 Define start, end and duration of your vacation (Marker 1) and click on "Add" (Marker 2).