1. Recording vacation and other absences (sick leave, etc.)
2. Request vacation and absences
1. Recording vacation and other absences (sick leave, etc.)
This article describes how to book absences when no request function is enabled in your timr account and employees are allowed to enter absences independently.
You can record vacation and other absences like sick leave in the timr App. For this you use the + symbol on the left right side. In the next window you choose "Add Vacation or Absence".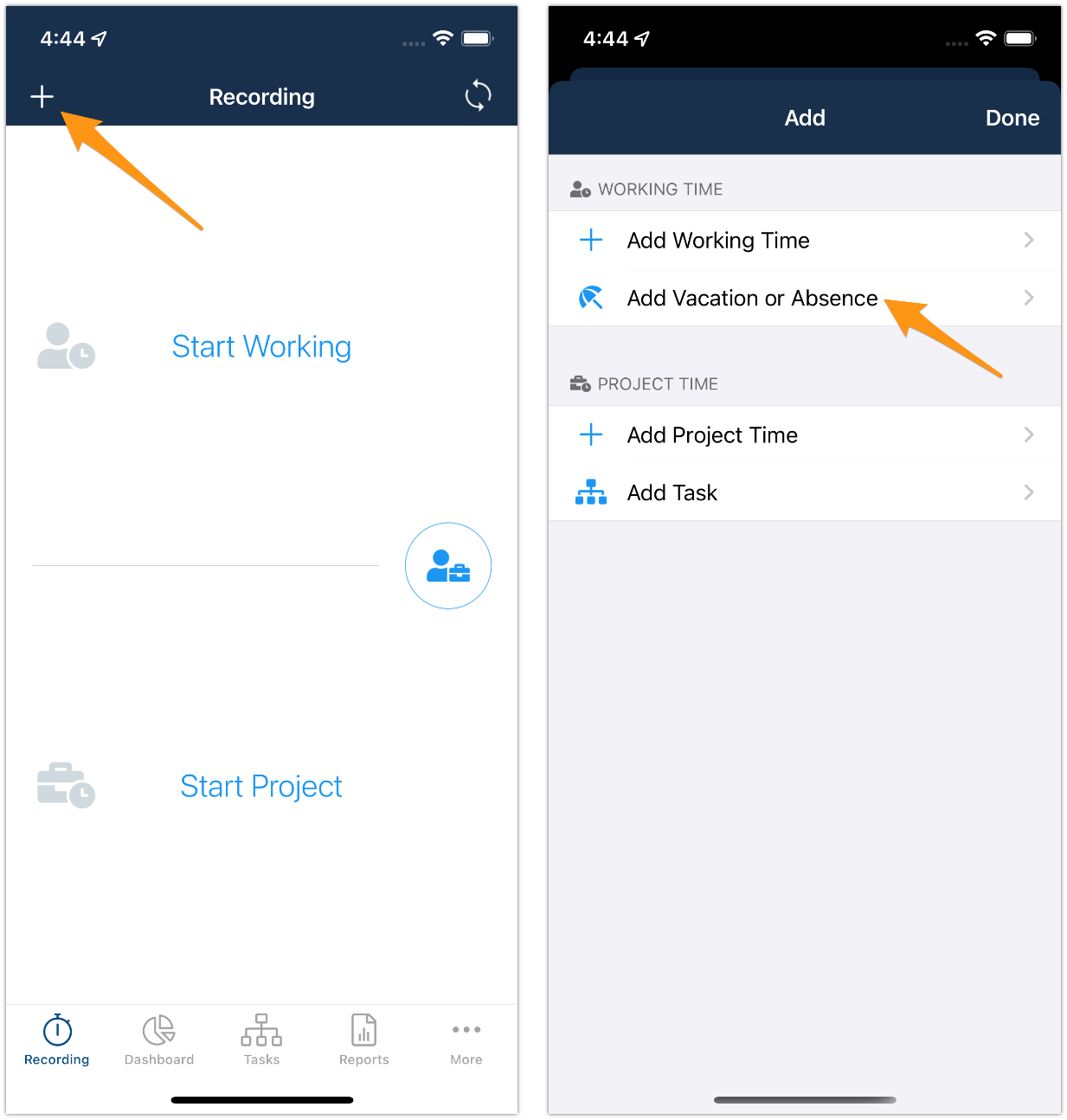 Marker 1: You can choose the type (predefined or choose "Select other type").
Marker 2: Define start, end and duration of your vacation/absence.
Marker 3: click "Add".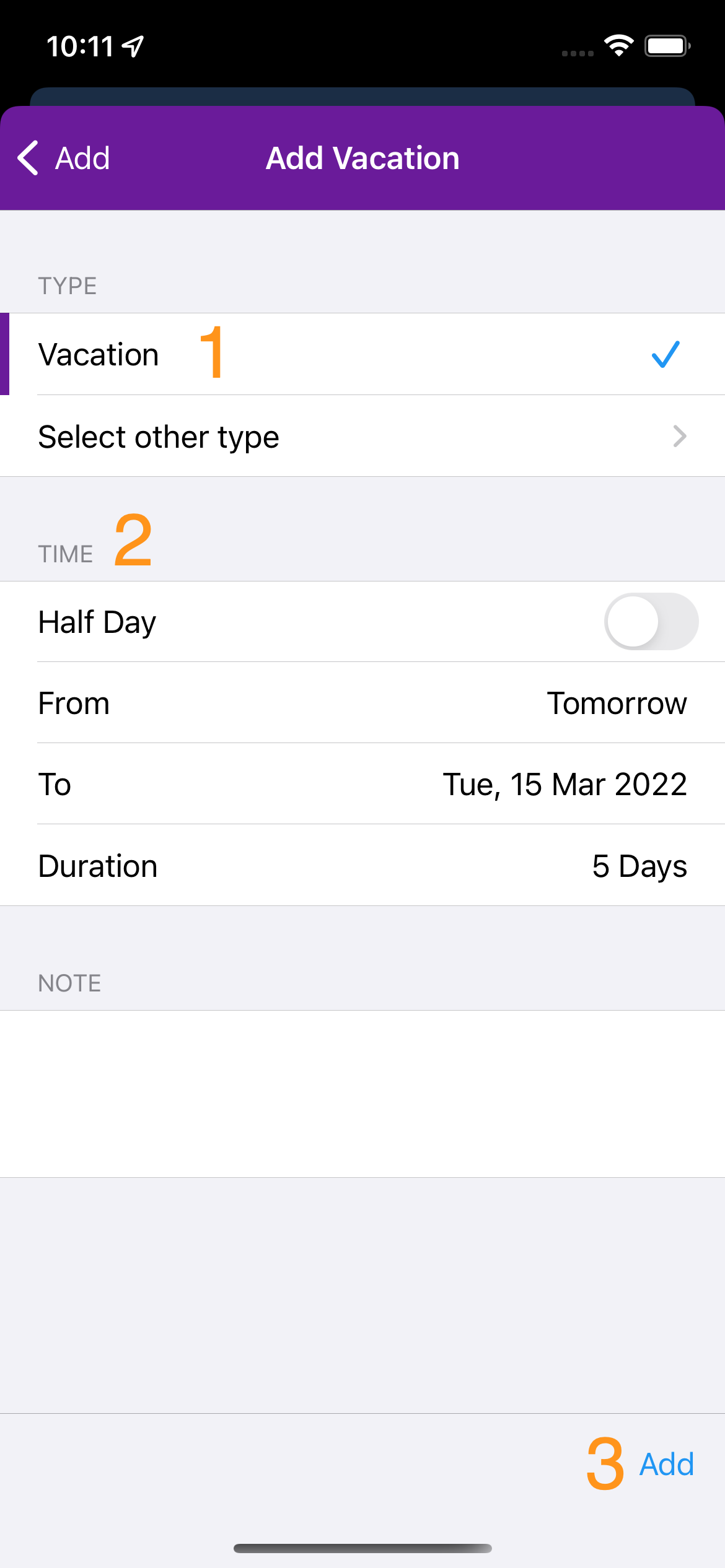 2. Request vacation and absences
If the request function is activated in your timr account and working time types requiring a request have been defined, you can call up the "Add" dialog box in each tab via the plus symbol in order to request the absence.
Marker 1 & 2: Via the dashboard tab (1) you get an overview (2) of the "leave account" and "requests and absences".
Marker 3: Via the "+ symbol" the "Add dialog" opens. Here you select "Add Vacation or Absence".
Note: To activate the request function go to "Administration/Settings/General" under "Functions" (see documentation).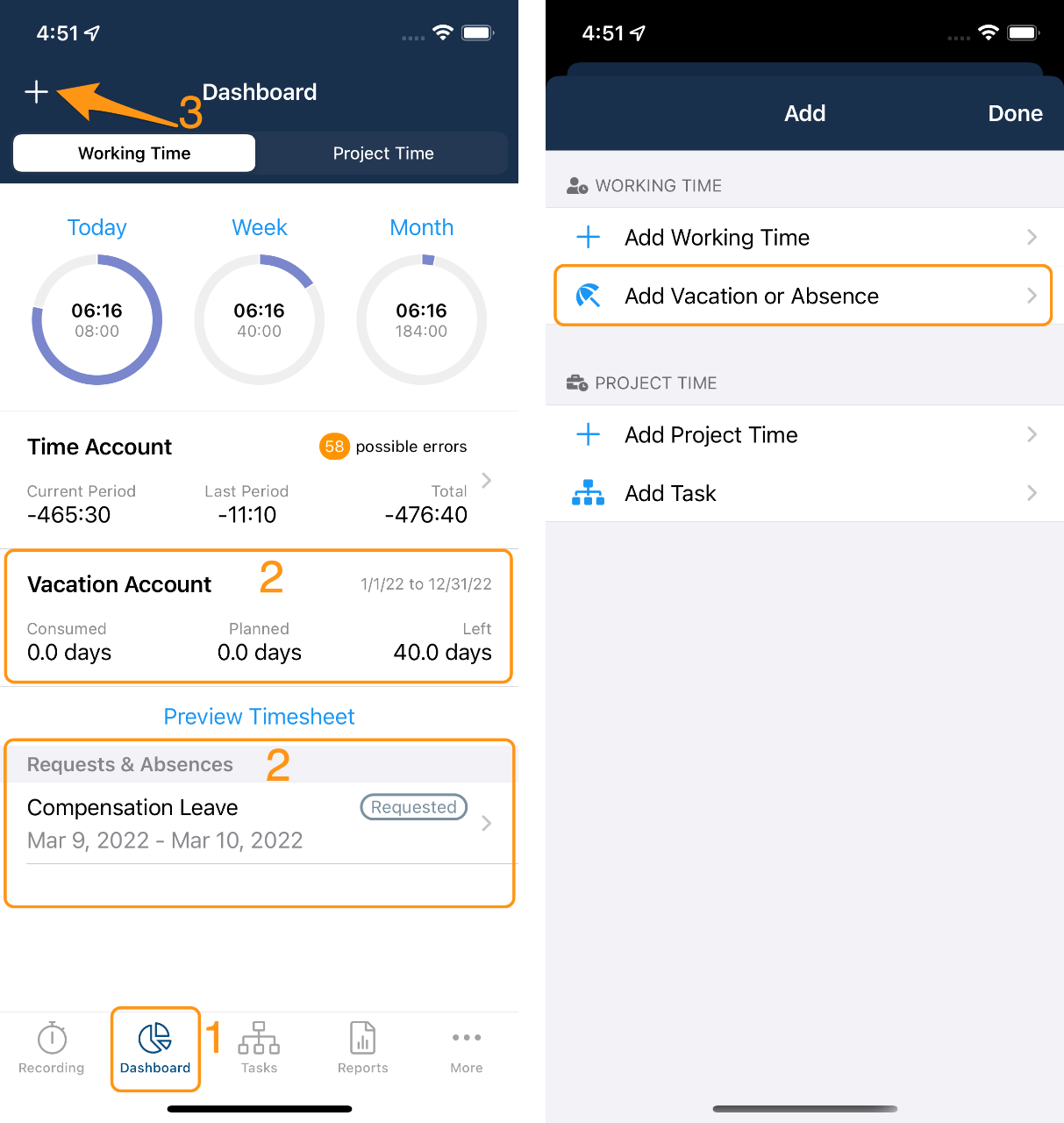 Choose now the type of leave (vacation, comp time, etc.) and the time/date. Afterwards press "Request" to complete the process.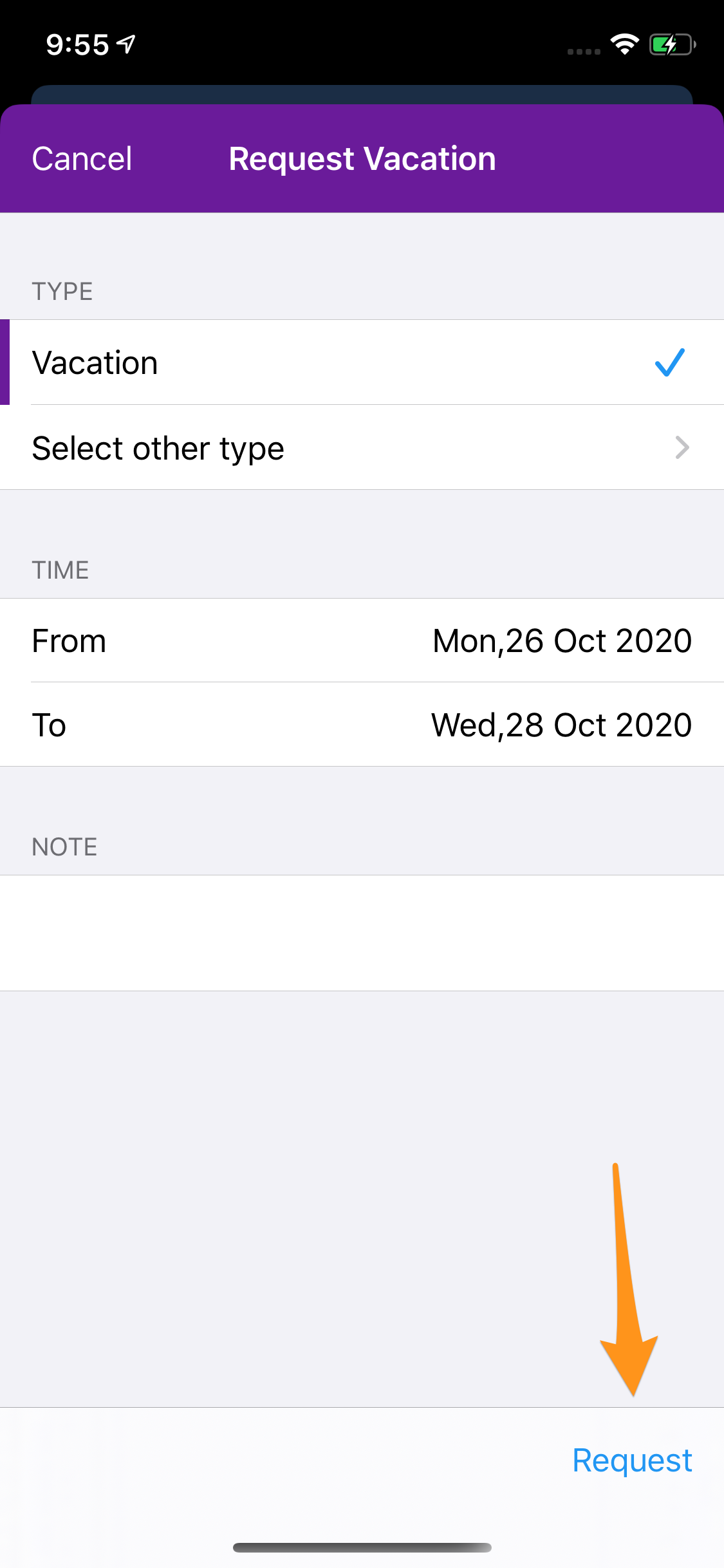 You can see your newly added leave request in your vacation account now as well as all other requests and absences.