The more screen contains further info and options: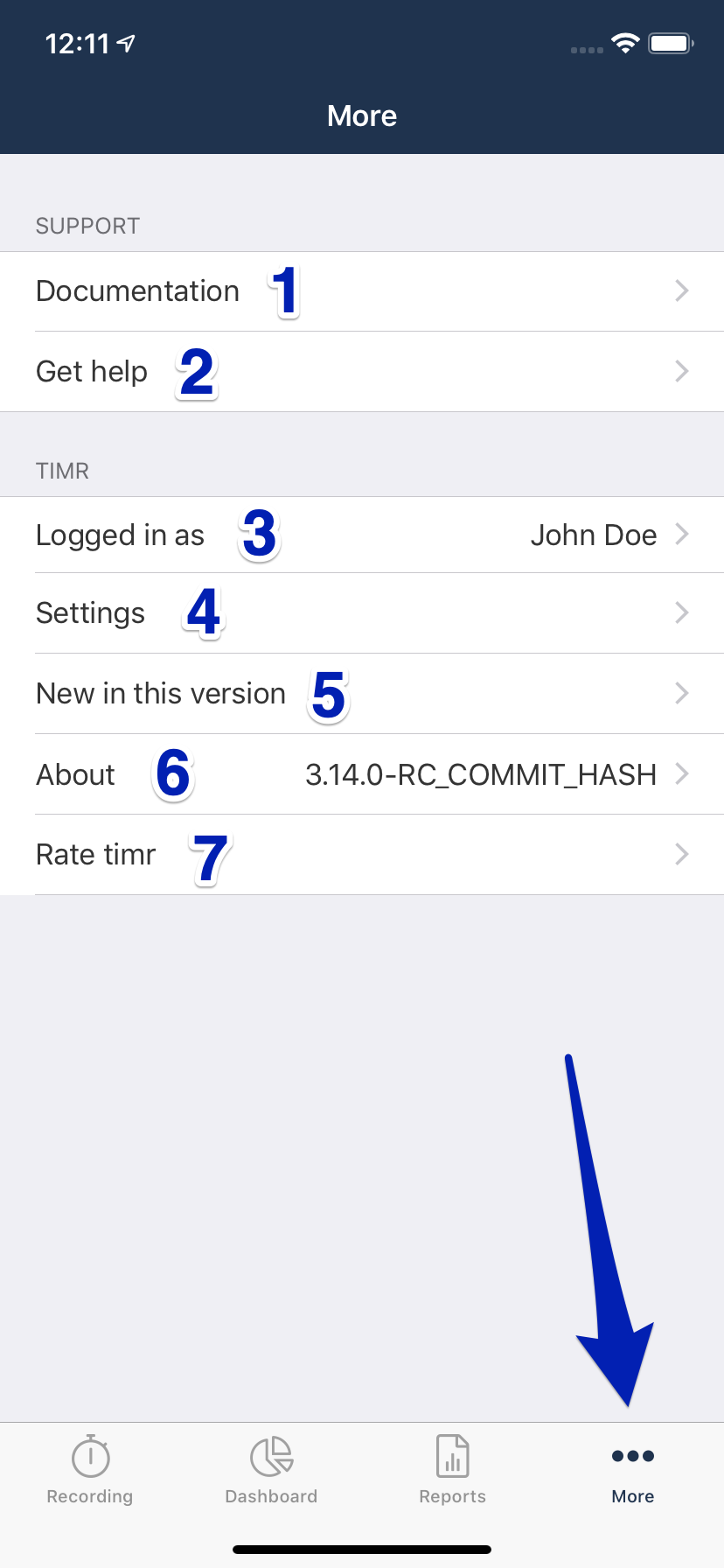 Marker 1: In "Documentation" you have access to the timr help center. You can search our knowledge base for articles and guides for the app and the web app.
Marker 2: In "Feedback" you can send us a feedback or tell us your questions, proposals and wishes. Our support team is glad to hear from you. 
Marker 3: Here you can logout. Attention: If you logout, you have to connect your timr App to the Web application again via entering your timr URL, login and password. 
Marker 4: In the settings you can enable/disable app notifications (beta feature).
Marker 5: "New in this version" contains infos about new features.
Marker 6: The "About" section contains our terms of services and other company info. Furthermore, here you have the possibility to send diagnose infos if a member of our support team has asked you to do so. More info in this regard can be found in our support articel about Send diagnose info from your iPhone.
Marker 7: Here you have the possibility to rate the timr app.