In the tasks tab, employees can see all assigned tasks. They can use various filters to view the tasks for the next few days, for example, or check whether there are other tasks in the vicinity of the current location.
Note: The "Tasks" view is always available in the app even without the "Add tasks" permission (unlike in the web application).
1. Tasks View
Marker 1: The tasks view in the "Tasks" tab is individually configurable. You choose which selection and in which order you want them displayed. How to configure your selection can be found here.

Marker 2: Options for the Tasks view:
1. Favorites
2. Suggested tasks
3. All tasks
4. Scan barcode or QR code (Scanner)
5. Location based tasks

Marker 3: Use the "Plus" icon to add a new task if you have permission to do so. Instructions on how to create tasks can be found here.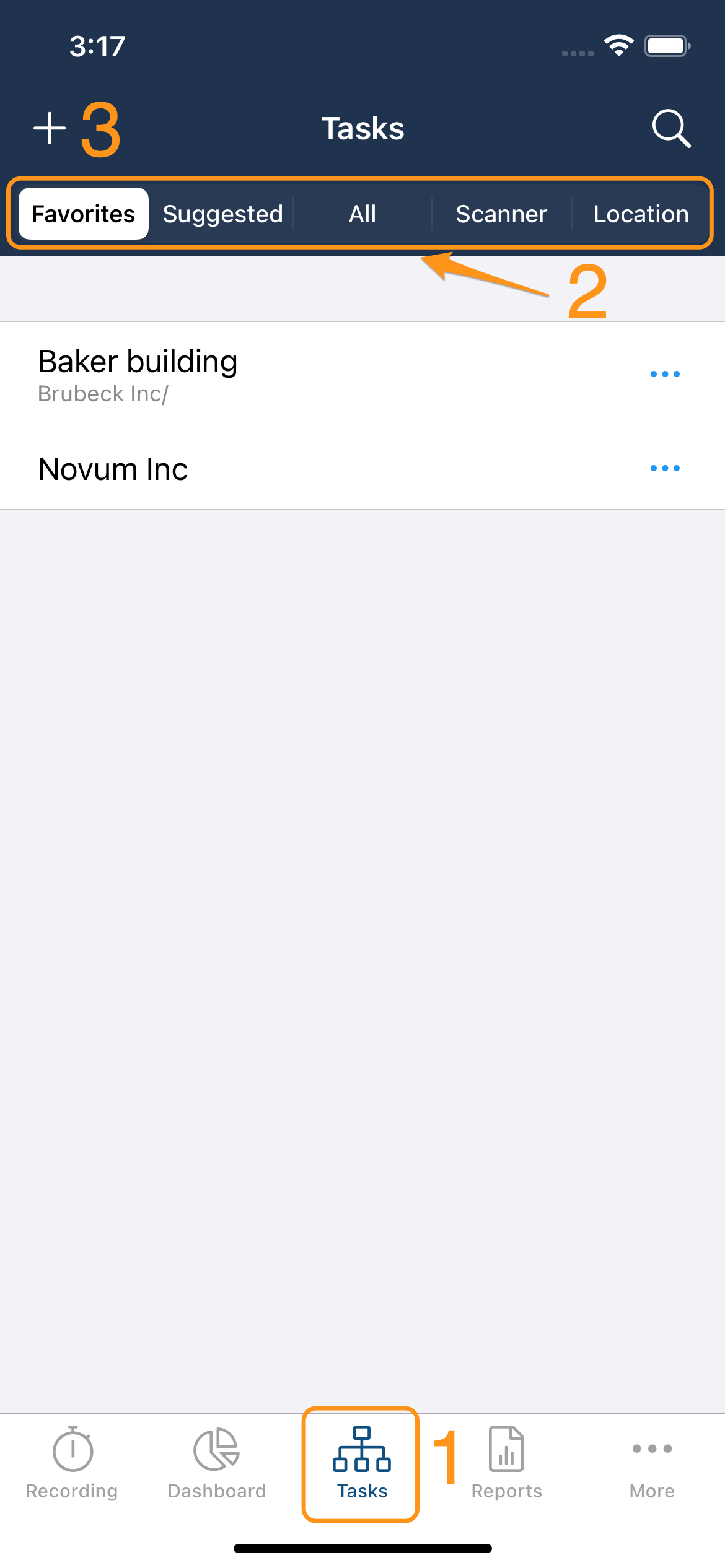 2. Further Options
Using the dots (marker) to the right of each task, you can select: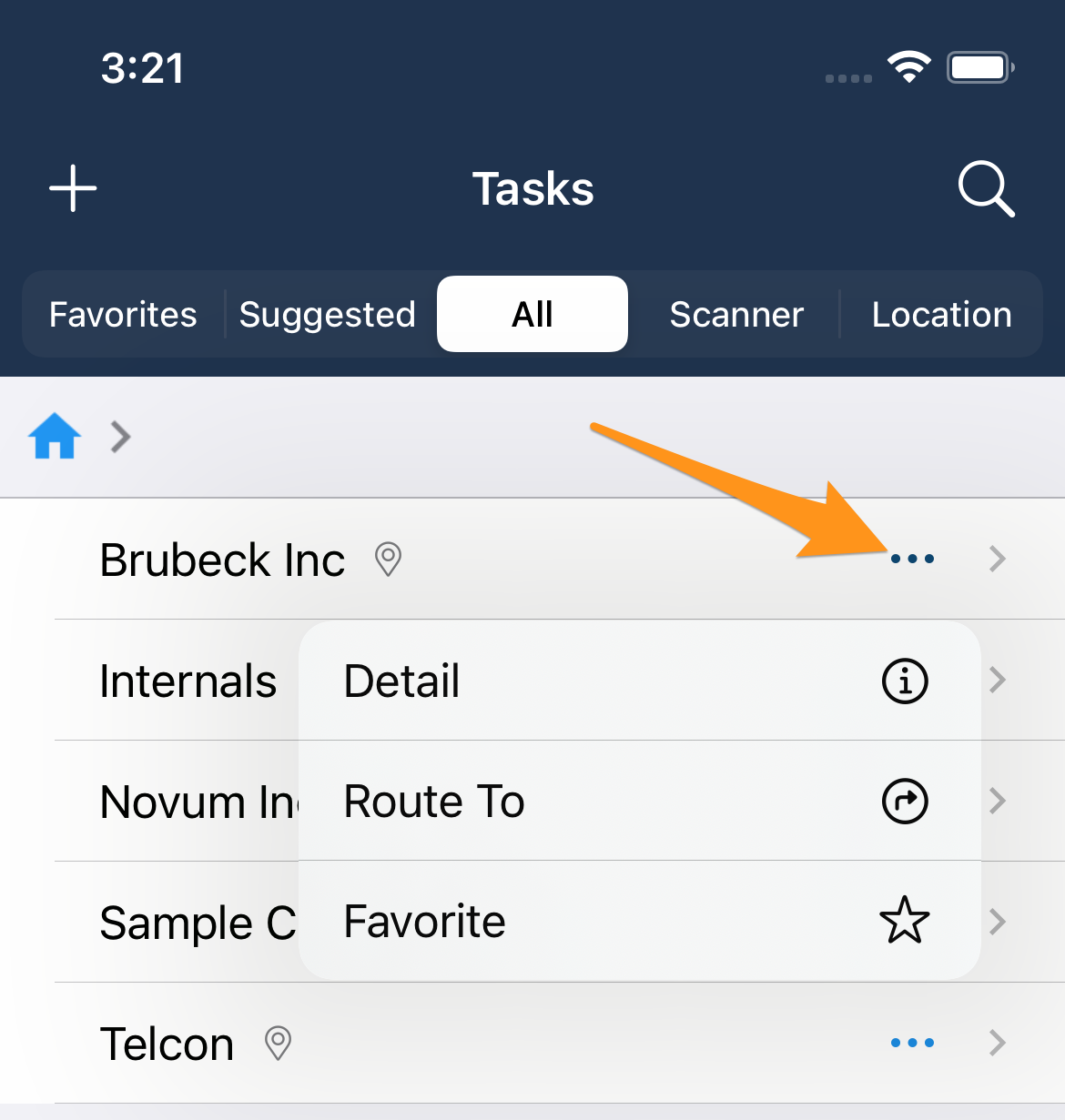 2.1. Task details
By selecting "Detail" you will get the following dialog window with information about the task:

Marker 1 and 3: If a location (3) is stored for the task (1), you will see a map and an address.
Marker 2: If you need a task regularly, you can save it as a favorite.
Marker 4: Via the button "Directions" you can display the route or have it navigated.
Marker 5: In the tasks "Details" you can see if the project is bookable and billable, furthermore you can see the budget status if a budget is stored.
Marker 6: Clicking on "Recorded times in the last 3 months" opens a dialog window with the booked project times of the last 3 months. The arrow back brings you back to the task details.
Marker 7: Clicking the "Add to Siri" button will add the task to "Siri Shortcuts". You can find more details here.
Marker 8: Clicking "Done" in the upper right corner will take you back to the task overview.

2.2 Navigate to
This option will take you directly to the Maps function. You will be asked if "Maps" is allowed to use your location. After that navigation is possible.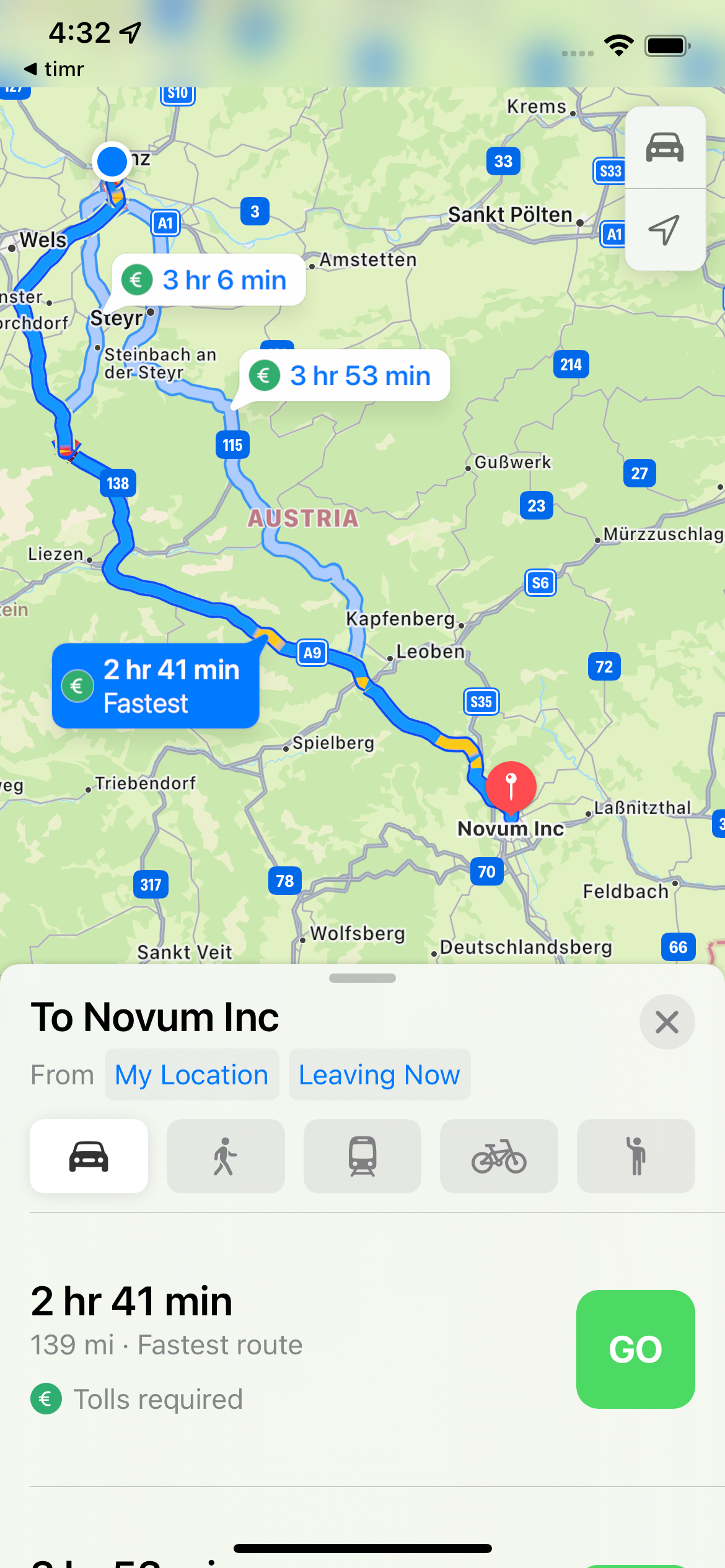 2.3 Set favorites
To "Favorite" a task, select the star, this marks the task as a favorite. The task is then displayed in the "Favorites" overview.
If you no longer need the task so often or it is completed, you can "Unfavorite" it again.